Wind.
I've experienced strong wind. I live in Oklahoma.
Strong wind coming across the Painted Desert – that is something totally different! We planned a day to spend a few hours in Petrified Forest National Park. We were all pretty excited about seeing fossils and petrified trees. We were not prepared for the wind. The park rangers told us the wind was especially strong that day. Unfortunately, it was too strong for my youngest kids – it actually knocked them over and all the sand blowing in the air was not well received by little eyes.
We tried to explore some and made the most of our day.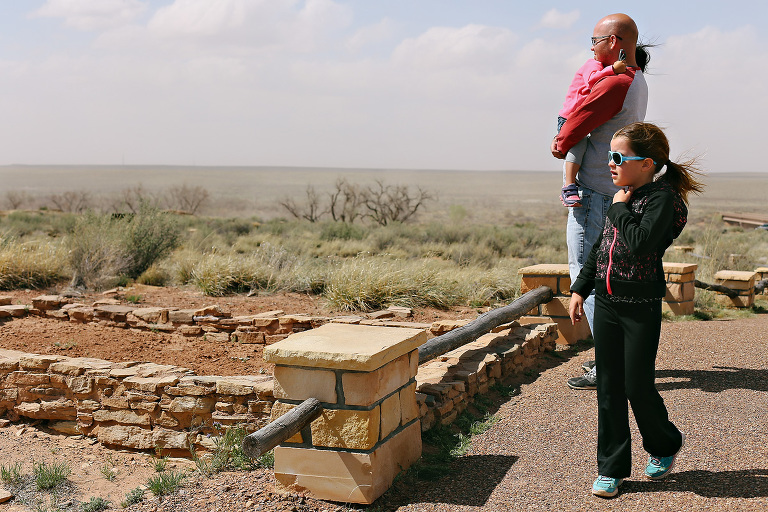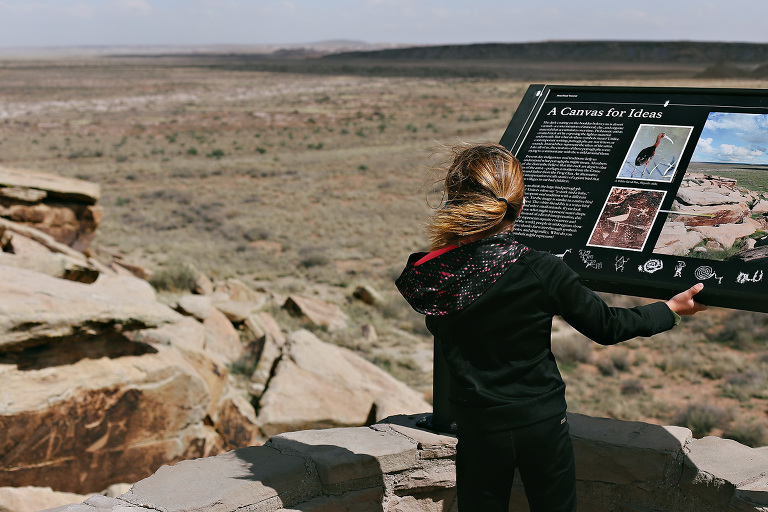 Do you see the petroglyphs on the rock? If you look at the photo above you can see a plaque describing the petroglyph and then look at the photo below to see it. These were all over the park – so fascinating.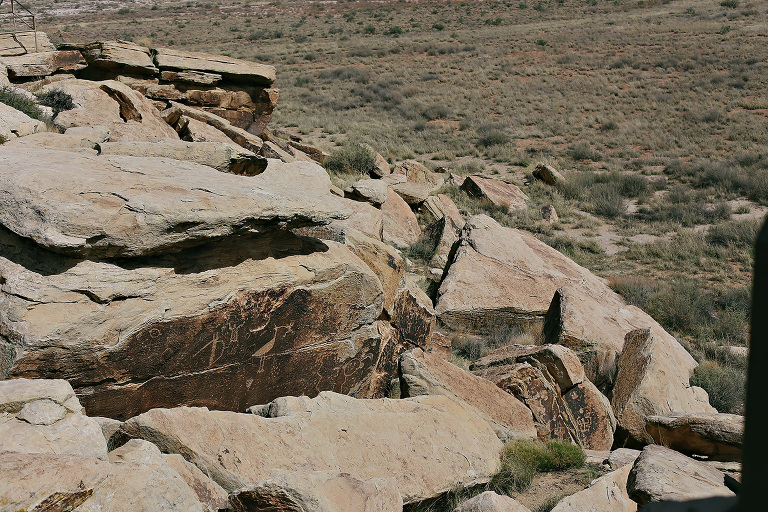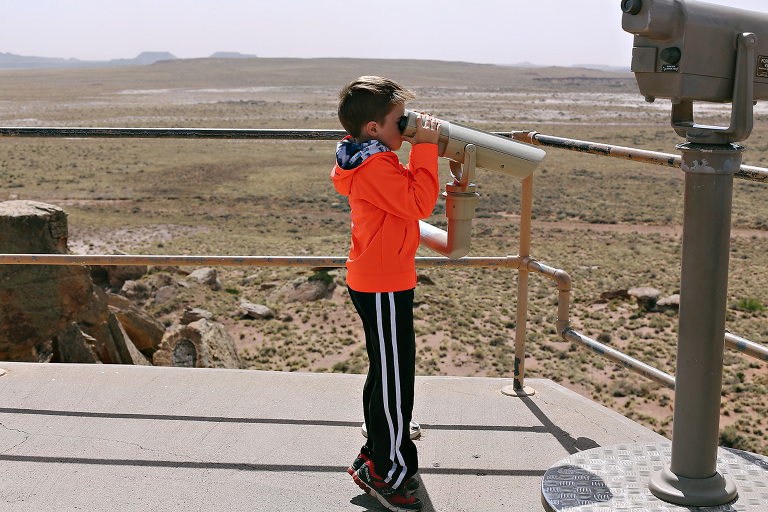 And the wind took one girl down…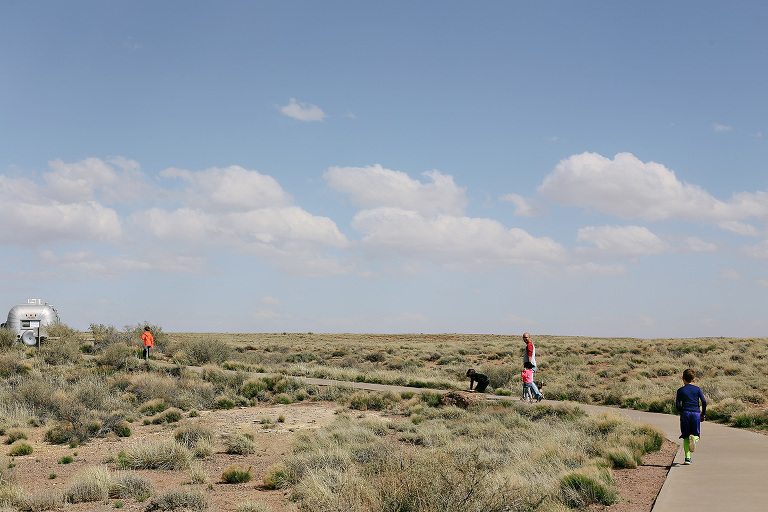 The boys wanted a photo of them jumping in the wind. I am not a very cautious mom, but I was a bit concerned they would not be able to land on their feet. They did.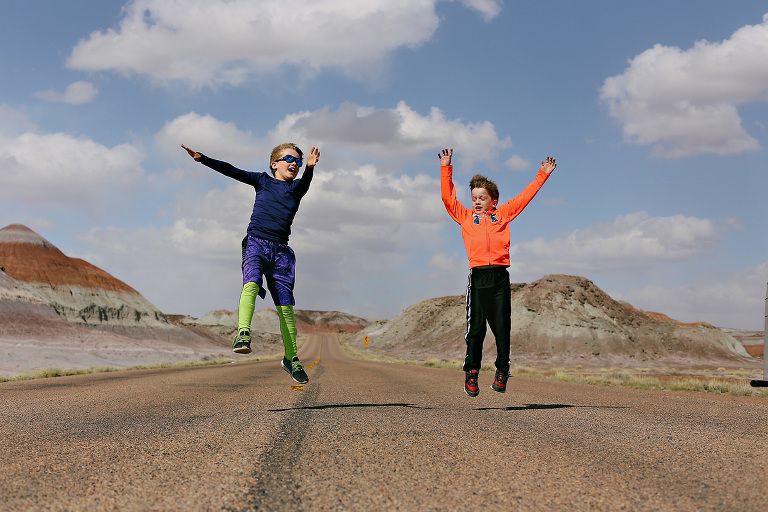 Running against the wind…basically we tried playing with the wind instead of being overcome by it.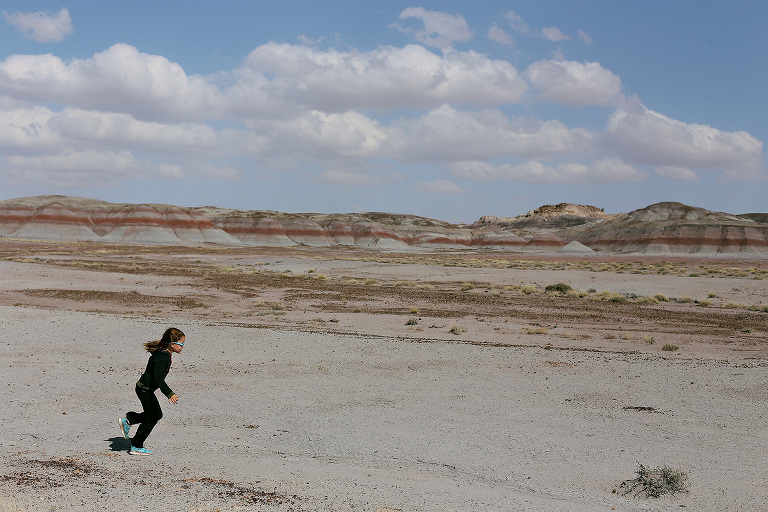 A petrified tree…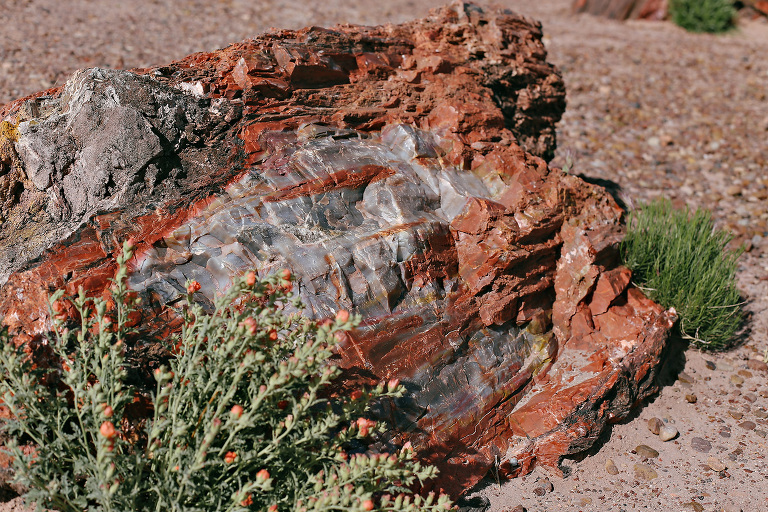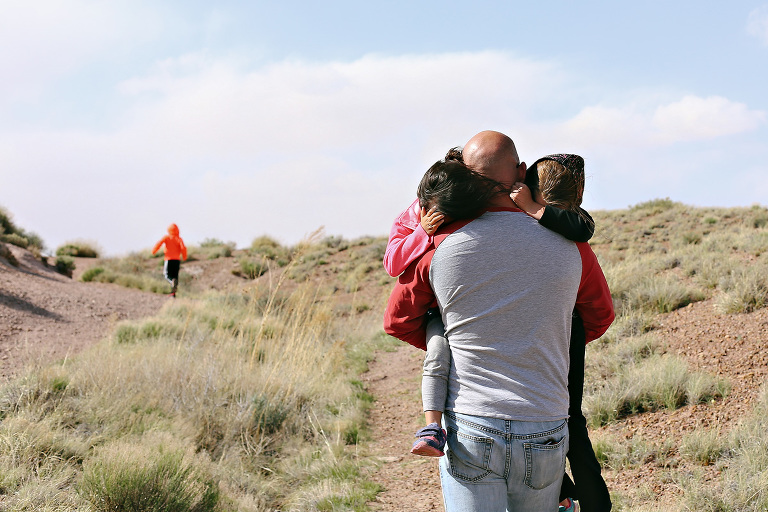 After leaving the park, we headed to Holbrook, AZ. I could have spent a few hours just exploring this quaint town. We decided to hit up Jim Gray's Petrified Wood Co. It had high rating on Trip Advisor, which is our go-to travel source. It was a huge hit with the kids.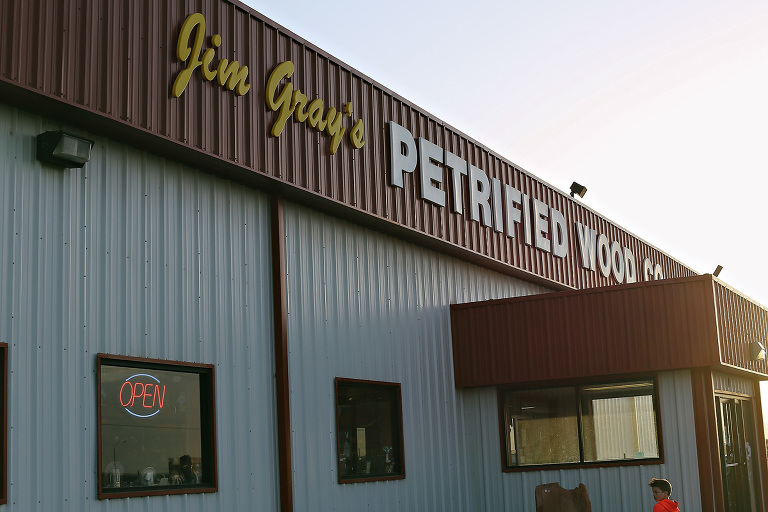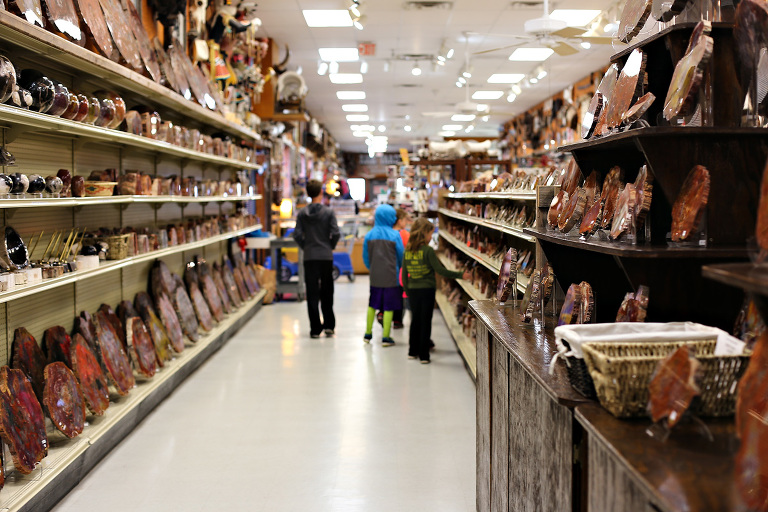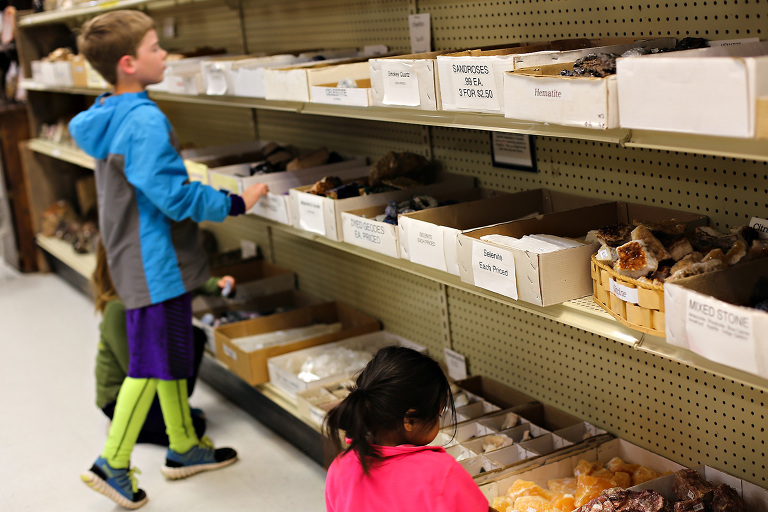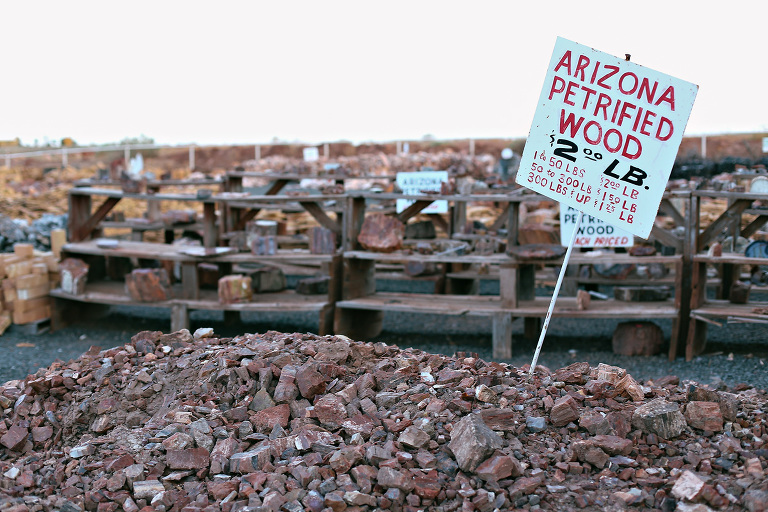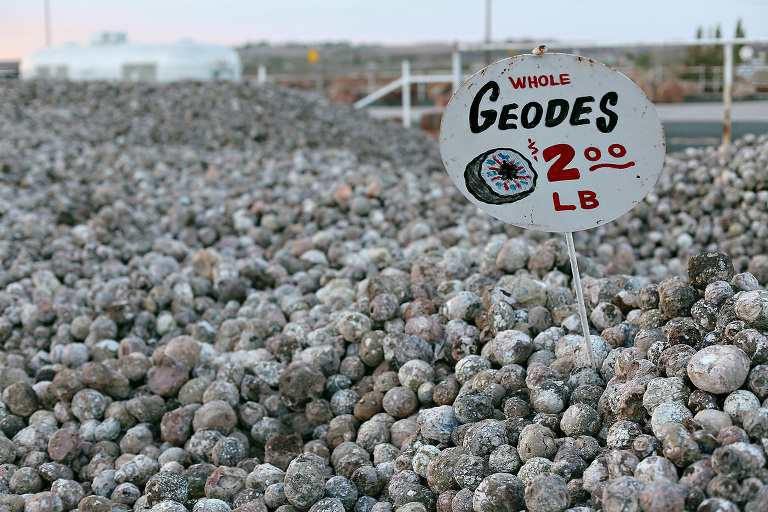 This is right after I told her what "dung" means…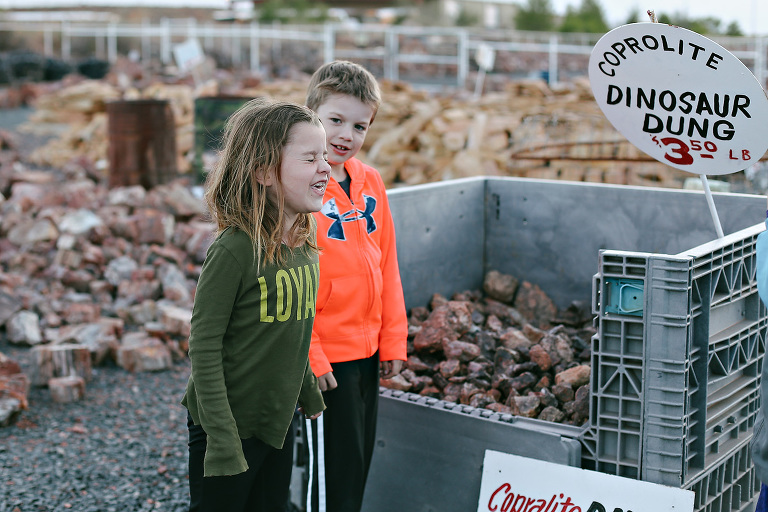 If we could go back to the park on a day with less wind I would really like to do the Blue Mesa hike. It isn't very long, but looked like such a fun hike. I would also like more time to explore Holbrook. So many places to go and so little time. I guess we'll just come again!