I could paint every day.
Walls. Canvases. Fabric. Pots. Furniture. My kids.
Every day, if given the chance I would be quite happy with paint on my fingers and a brush in my hands. Several years ago I bought a little wooden chair. The seat looks like it was hand carved, as do the legs and spindles. It is wonky and imperfect – just perfect for me. Unfortunately, I did not seal the wood and let it sit on our front porch where the weather began to take its toll. Or…I could say fortunately I left it outside and as a result it needed to be painted – a sunny yellow for a happy addition to our summer porch.
Supplies:
Brush
American Decor Chalky Finish Paint – I used the color "Rejuvenate". You can get it at Micheals, Hobby Lobby, Home Depot and JoAnn. "Rejuvenate" is a new color available online soon and eventually in the stores.
Finish – I like the waxes if it is for an indoor project and the varnishes for outside projects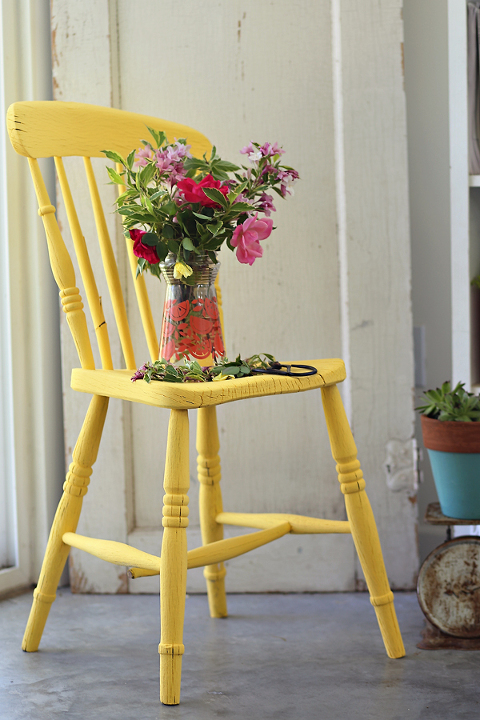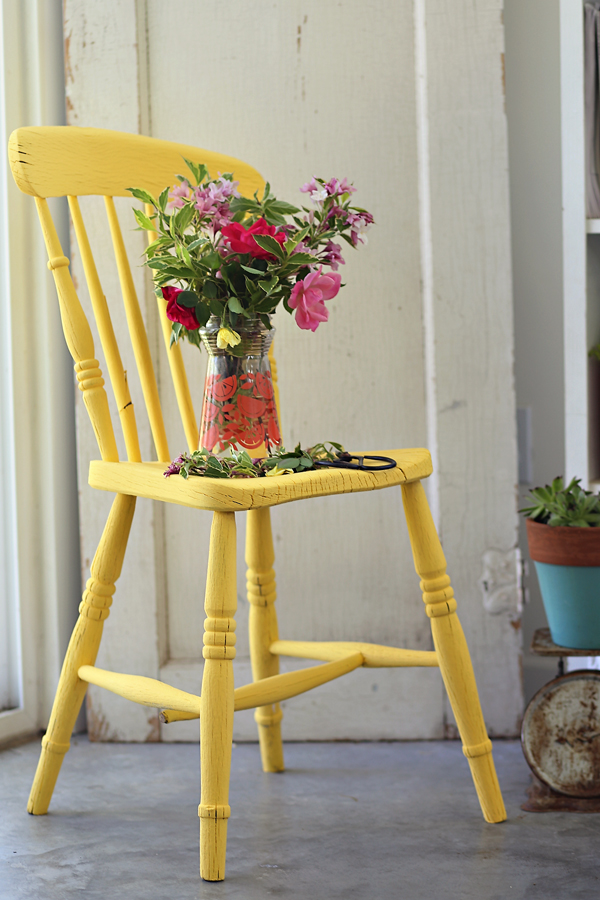 See that wonky seat and imperfect spindles? Perfect.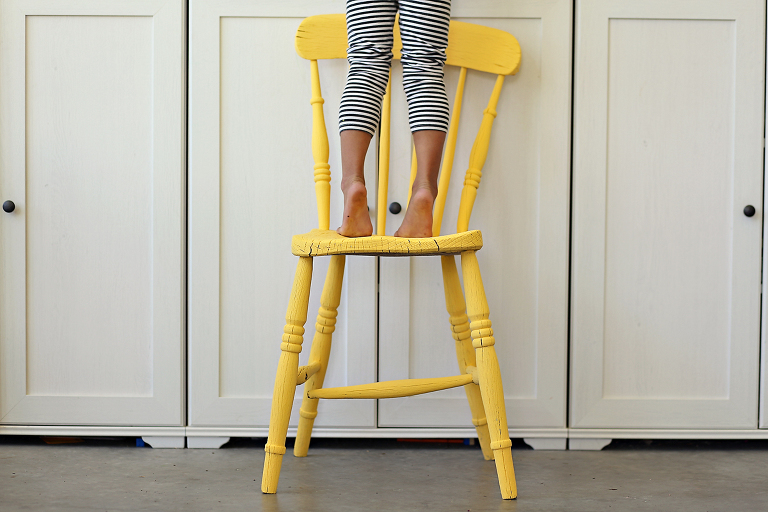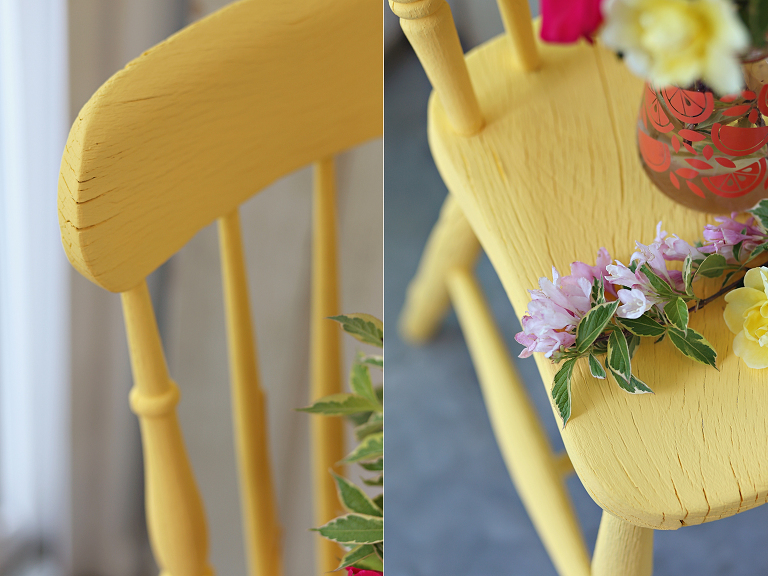 I also used the DecoArt Chalky Finish paint on our green guest bed (color is "Fortune").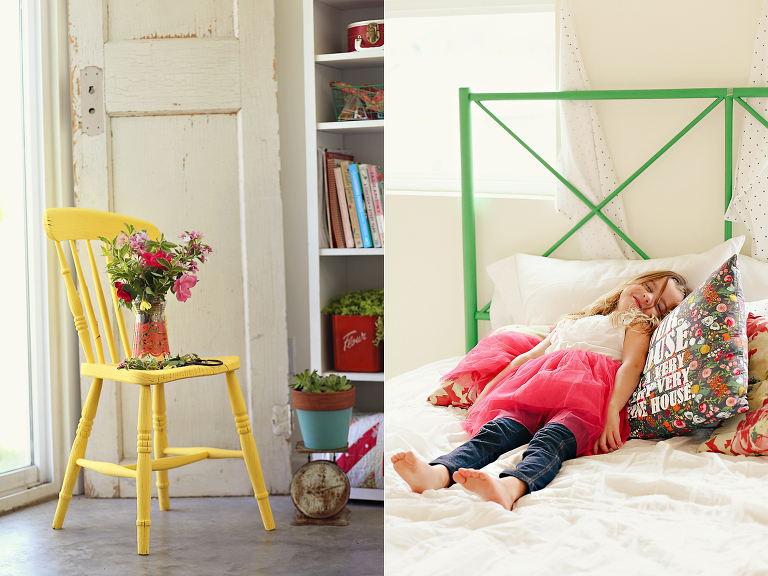 Now I need to just start collecting more chairs to give myself a reason to paint more…I'm not so sure Chris would agree with that though!