Write our sponsored kids.
It has been on my to-list, but I kept checking off less important things. Why do I do that?
Yesterday, I sat down to my computer and wrote each of our Compassion kids. I was able to upload photos and write a short personal letter to each of them. It took such a small part of my day.
Today, I woke up to the news that Ecuador had been hit by an earthquake.
Manta, the town I visited only weeks ago, was hit hard. The town where I sat in Brenda's home and learned first hand the overwhelming impact of letters from sponsors in the life of a child.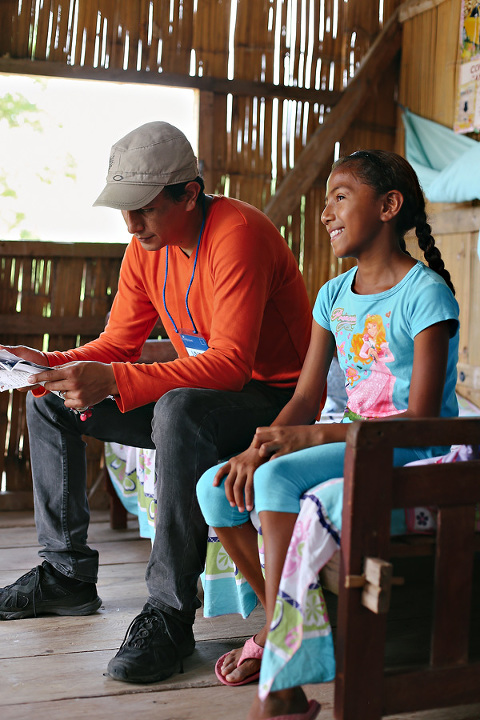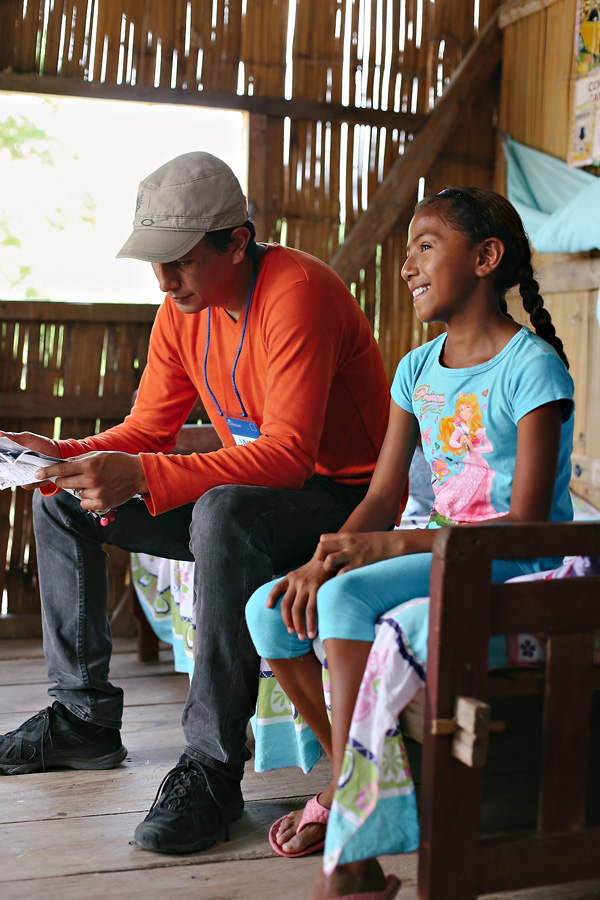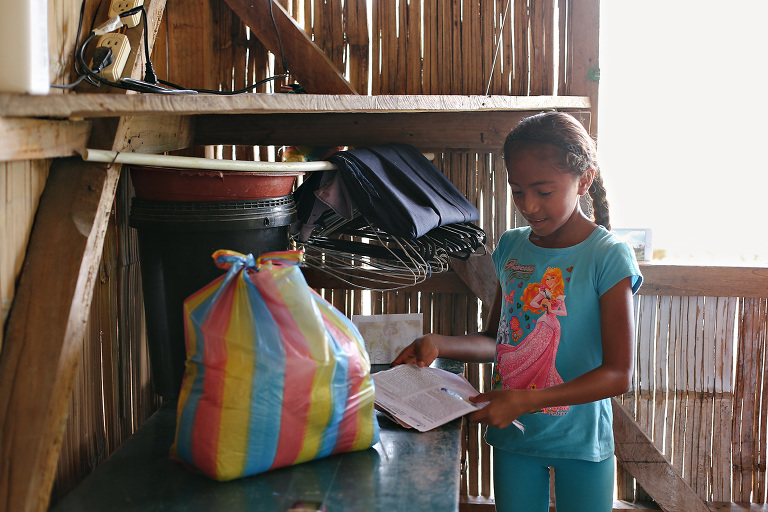 I know what the homes and life looks like in Manta. Homes built with strong hands, but often weak supplies. Homes that provide a basic shelter, but ones a Oklahoma spring wind could knock down. The only insurance for rebuilding comes from those around you willing to help you emerge from the rubble.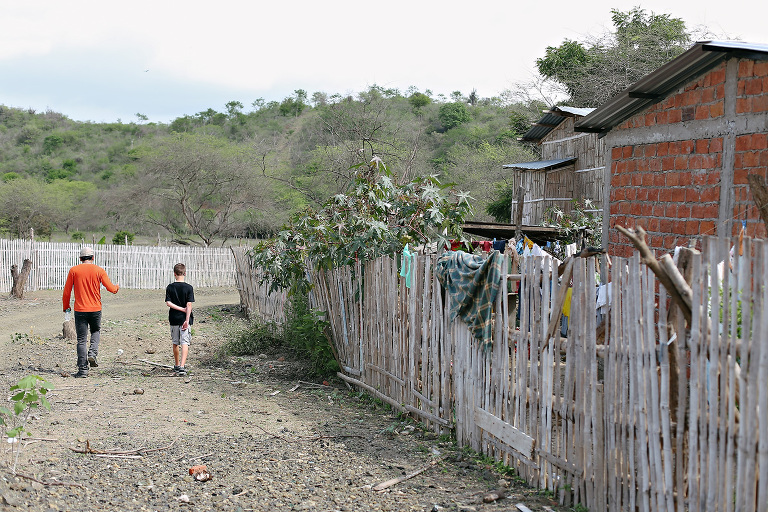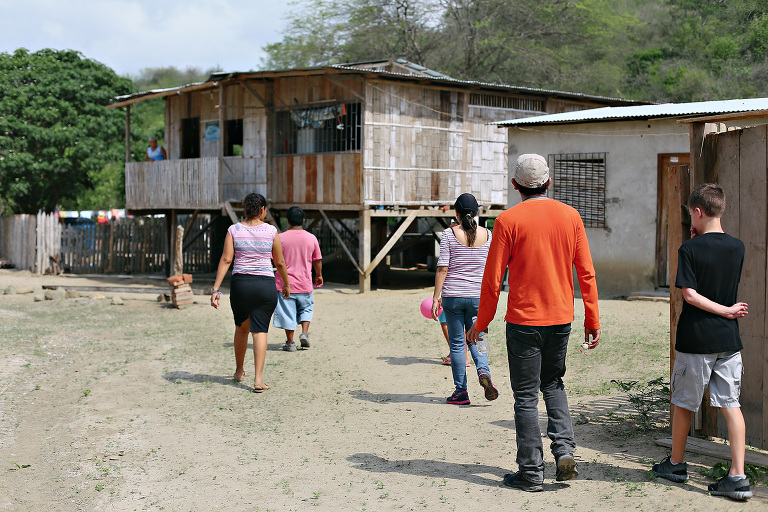 You want the world to feel smaller? Sponsor a child. When I heard the news this morning – it wasn't an earthquake in a random country in South America. It was a earthquake devastating the home of my friends. I thought about Brenda and her family. I thought about the Compassion Center where we played and laughed and danced. I thought about the beautiful young woman that braided my hair and told me her dreams. I thought about all those we met – our friends. I thought about their homes and the buildings in their community. I am broken as I know how overwhelming life already felt and now an earthquake.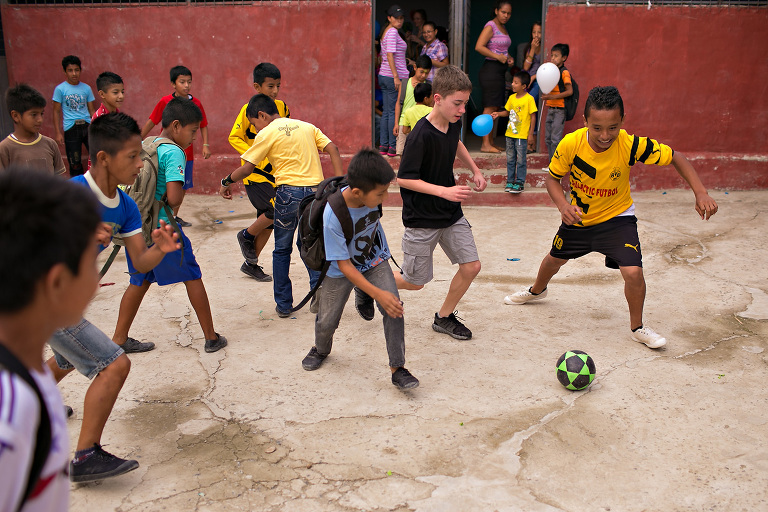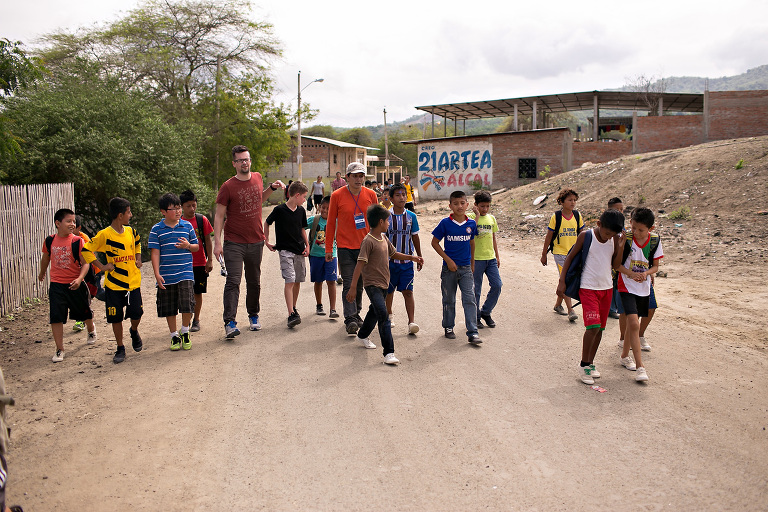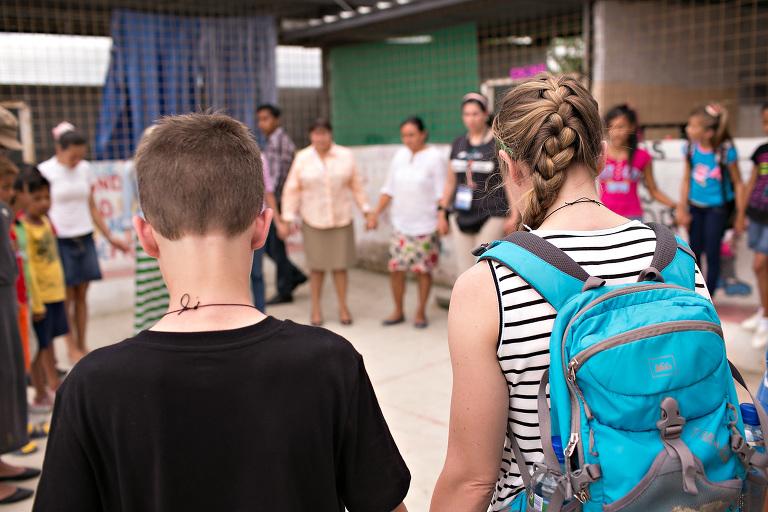 Here is what I do know. Compassion will step in. Not just Compassion the organization, but compassion the action. So many of you – 275 of you – sponsored children, primarily in Ecuador over the last few weeks. I know you, like me, are anxious to hear news about your sponsored child. I saw first hand how the staff and volunteers of Compassion in Ecuador know and advocate for the children and families in their programs. I can tell you there is someone looking to make sure your sponsored child is okay and finding out what needs your child and his/her family now have. Compassion has several funds set aside for emergencies like an earthquake. (For those interested, you can donate directly to an Ecuador earthquake fund).
Your sponsored child will be accounted for and cared for – I've seen it first hand. Those caring for your sponsored kids and their families will not be Americans in town for a visit. They will be the staff and volunteers of Compassion – all Ecuadorian. Did you know Compassion does not hire Americans and send them to various countries to work? If you work for Compassion in Ecuador, you are from Ecuador. While they meet the needs of the children in their care, they are potentially facing devastation in their own families too. As you pray for your sponsored kids, please be in prayer for the staff, as well.
I wrote our sponsored kids on Saturday, not knowing an earthquake would hit on Sunday. It will be a while before our kids get their letters and pictures. However, I was reminded again how important it is to WRITE my sponsored kids. As the families in Ecuador begin emerging and rebuilding from the rubble, we can play a pivotal role in offering hope to the children affected. A letter may seem so small, but Brenda and the children of Manta taught me that it is anything but small to them.
Please take time to write you sponsored children today. If they are in Ecuador, let them know you are thinking of them and praying for them. Let them know that during a scary time in their country, they were on your mind. Let them know you care and remind them they are not alone.
As Compassion hears from their contacts in Ecuador, they will update the Compassion website. Click here to view that page.
For others, I would urge you to consider sponsoring a child.
Here are a few resources to help you in writing:
Paper Treasure – my post from Manta about letter writing (with tips)
Use the Compassion app for ease in writing often
Compassion's Pinterest boards with letter writing ideas