While in the Sulphur area, we made sure to explore the Chickasaw National Recreation Area (CNRA). This was the park we visited over Labor Day weekend and wanted to be sure to explore again.
The main attraction of the CNRA is water….lakes, streams, waterfalls, springs. It is also Oklahoma's oldest national park. In the early 1900s the mineral and freshwater springs were threatened by nearby growth and influx of people moving to the area. The Chickasaw Nation sold 640 acres to the government as a way to protect the natural resources.
There are numerous hiking (walking) trails and camping sites (primarily tent camping). Also on the grounds is a nature center where kids can participate in the Junior Ranger Program.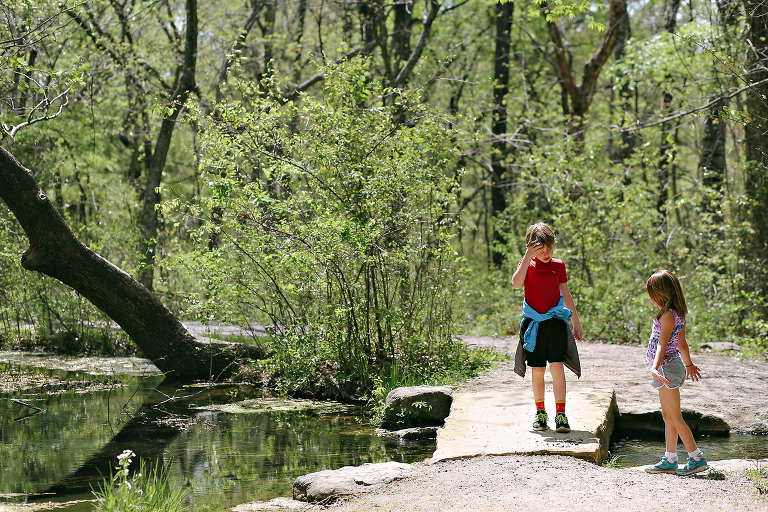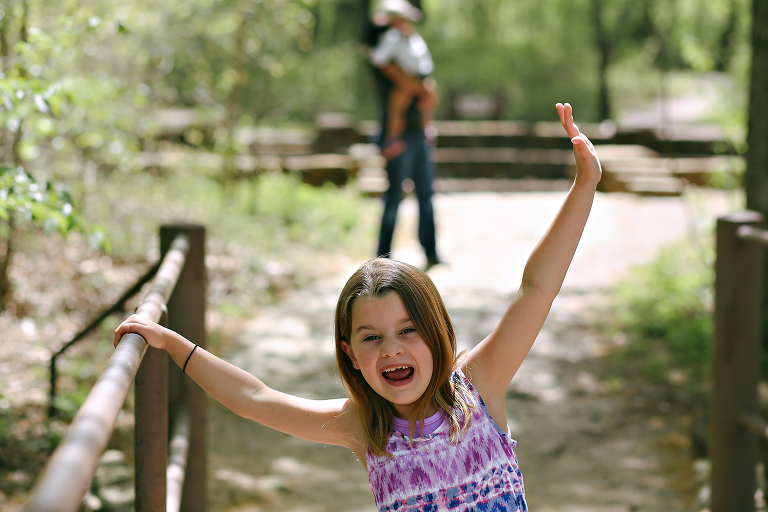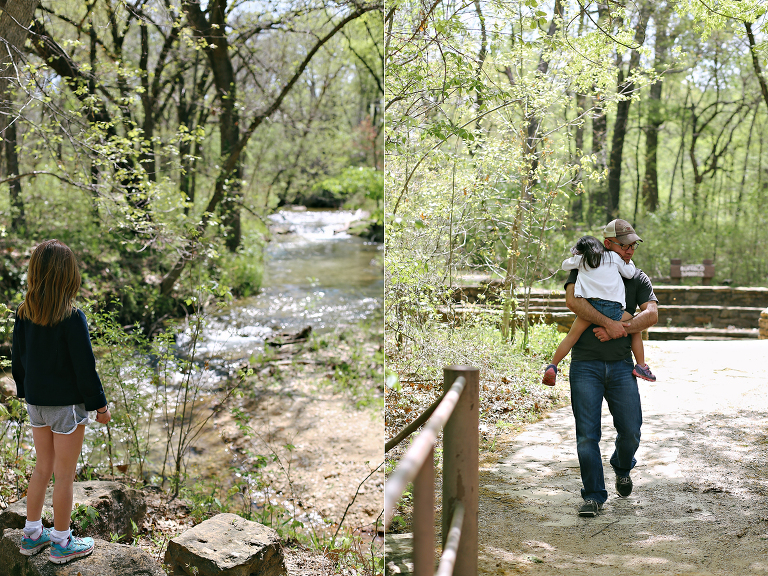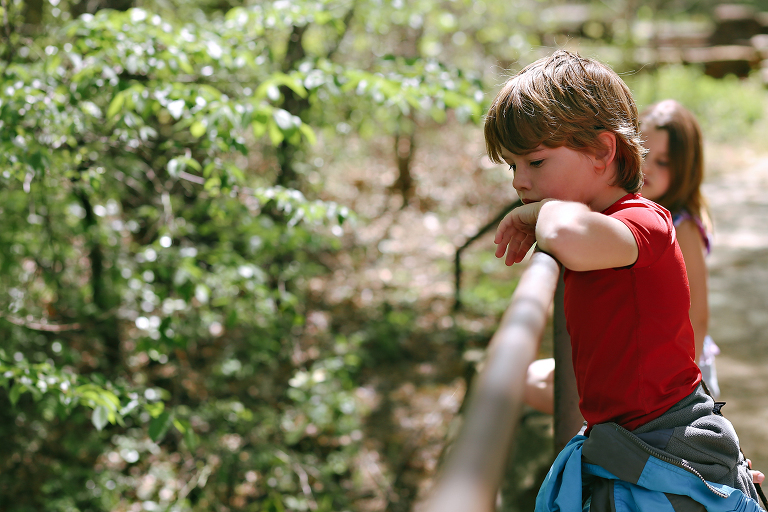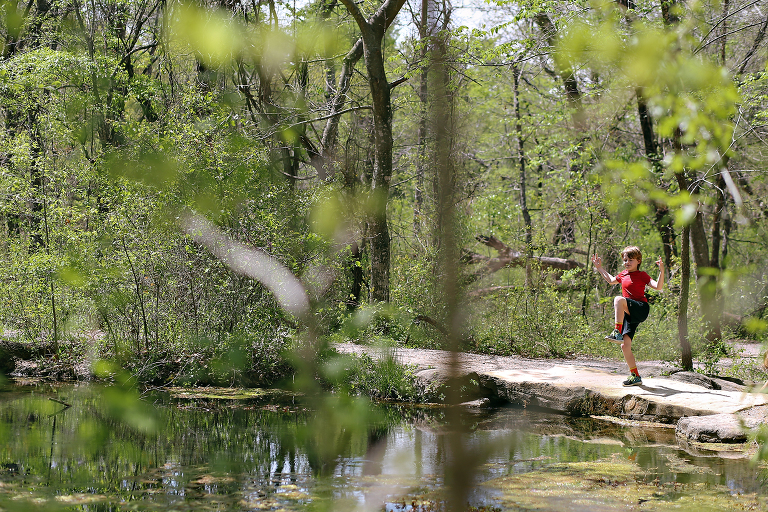 These next few pictures are from our visit in late summer.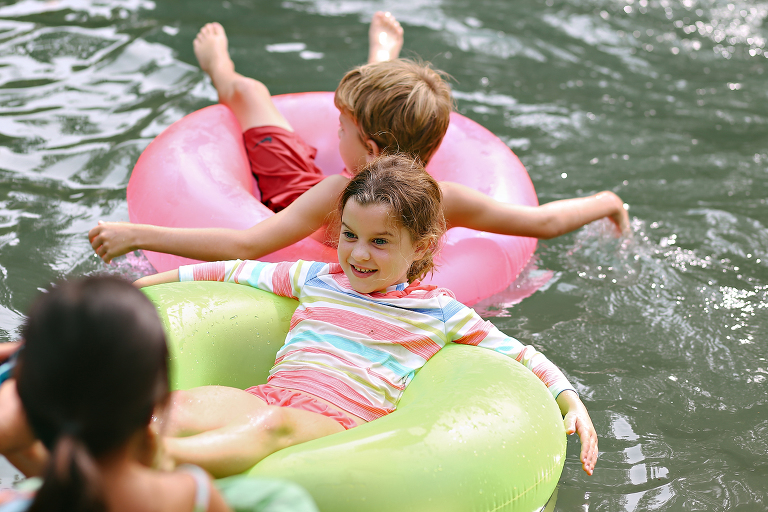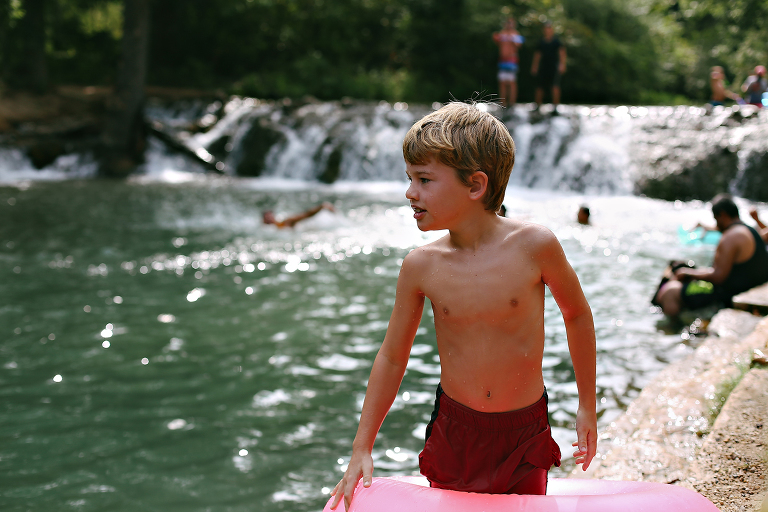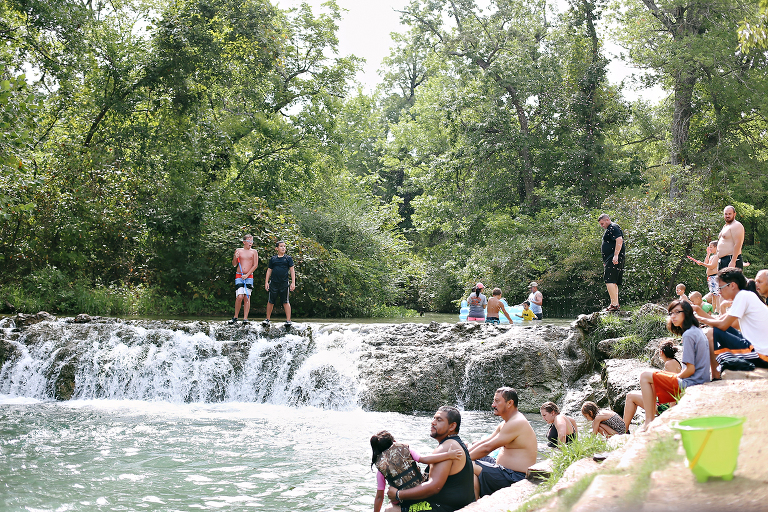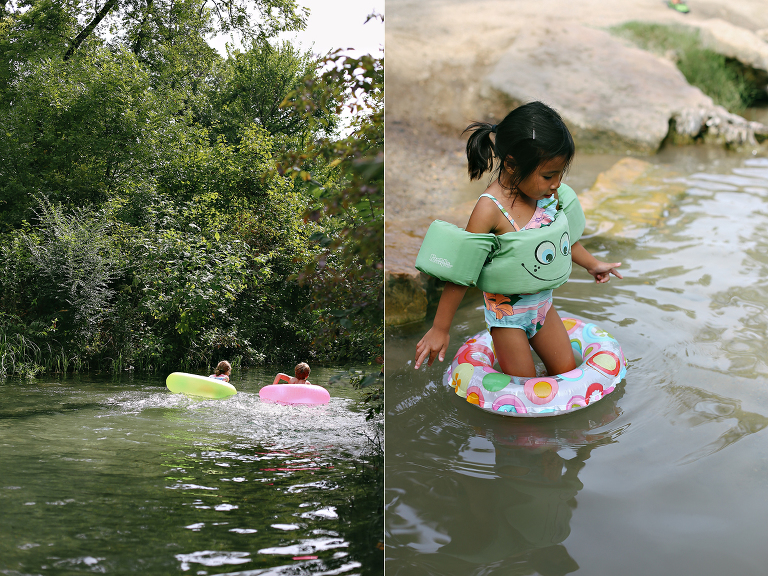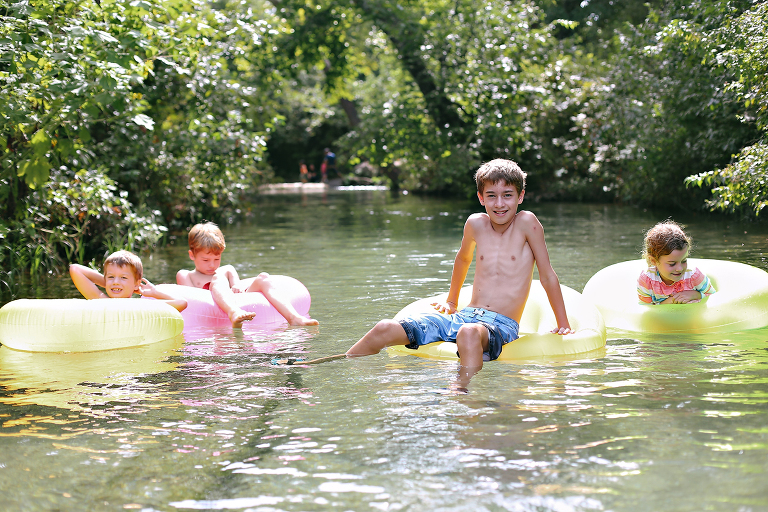 Since we weren't camping, we didn't pack lunches. Right outside the park is the main area of Sulphur. We ate at the Artesian Hotel and Bedré Cafe.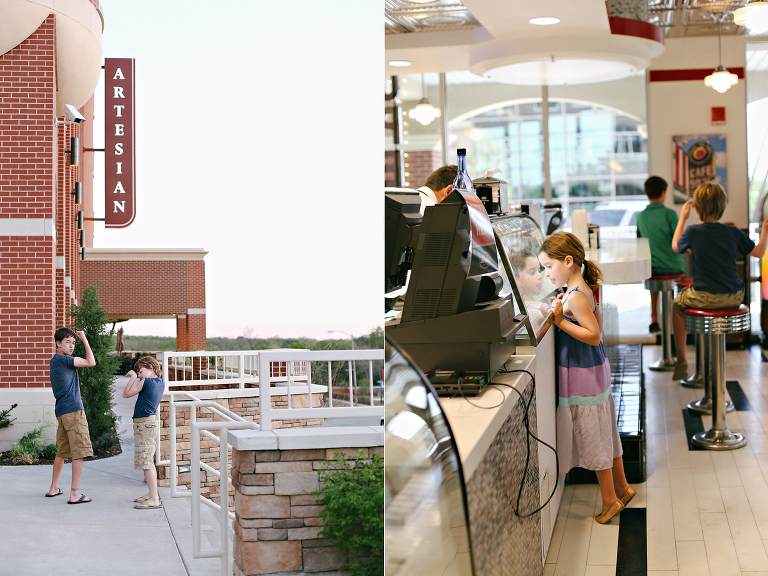 Bedré Cafe had amazing shakes – the old fashioned kind. Regrettably, I signed up for a 21-day no sugar challenge with my Crossfit gym. Worst timing ever. It took so much willpower not to get a shake or to eat chocolate. I told Chris I better have washboard abs after this challenge is over.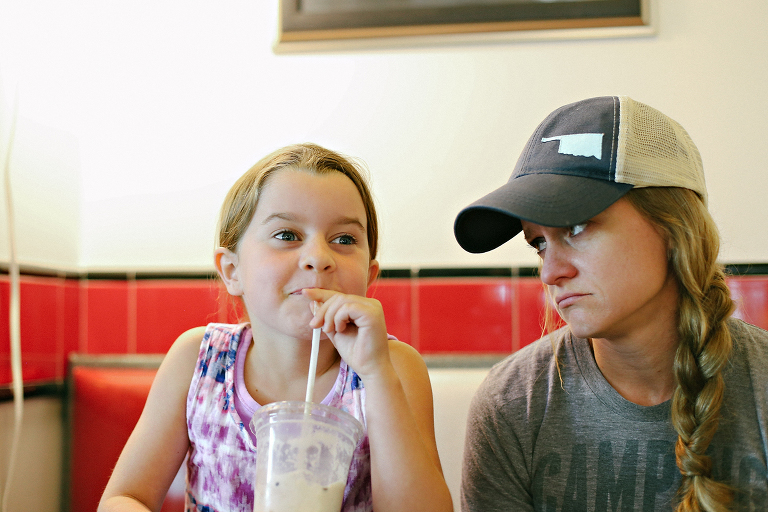 My tips for visiting the Chickasaw National Recreation Area with kids:
Go on an off day (this is my tip for everywhere!)
If you like swimming, I would go in late summer when it is really hot in OK…the water is pretty cold.
If swimming, I would bring a couple of tubes for floating.
Pack sunscreen – even with all the tree coverage, you need sunscreen.
Several of the hikes are pretty short (less than 2 miles). You don't need to pack a ton for those hikes, but a water bottle and a snack come in handy for little ones.
Pack a picnic lunch.
If you want to camp overnight, there are not very many trailer spots. You will need to plan ahead and probably avoid really busy weekends if you want a spot. There are tons of tent camping spots.
Be sure to pay attention to what water is okay to get in…everything west of the Nature Center is okay, east of it is not.
The whole area is rich in history. The Junior Ranger Program can be found at the Nature Center. If you have several hours (or are staying overnight), I would recommend doing that with younger kids (10 and under). Some older kids might like it too.
Most of the trails are gravel…but many are near water. Just something to consider when picking out your shoes. I wore sandals and kept getting gravel in them. My kids wore running shoes, which worked better, but took longer to get off for water. Water hiking shoes would probably be the best.
Don't go to Bedré Cafe if you can't have sugar. It is brutal.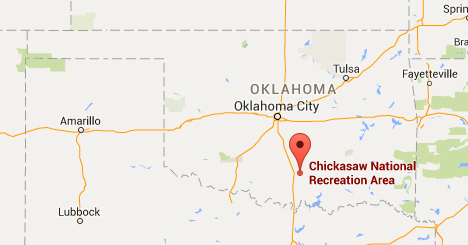 Chickasaw National Recreation Area | Chickasaw Country Instagram