Last fall we took a few days to visit Turner Falls in southern Oklahoma. Our visit took place during the week and we headed to Chickasaw Country on Friday night. We did not think through the fact that is was Labor Day weekend and the Chickasaw National Recreation Area would be slammed. We couldn't find a camping spot for our trailer and ended up at a local trailer park for the night. We visited the Recreational Area the next day – Saturday of Labor Day weekend. Ultimately, we decided the crowds were too big and we wanted to go back during the off season…or at least when everyone else is in school.
A couple months later I received an email asking if I would be interested in writing a review on the Chickasaw Retreat & Conference Center (CRCC). Knowing it was an area we wanted to visit again, I jumped on the opportunity.
We drove down for a few days last week – not knowing what to expect. Turns out it was just the quiet, peaceful retreat and time away as a family we didn't know we needed.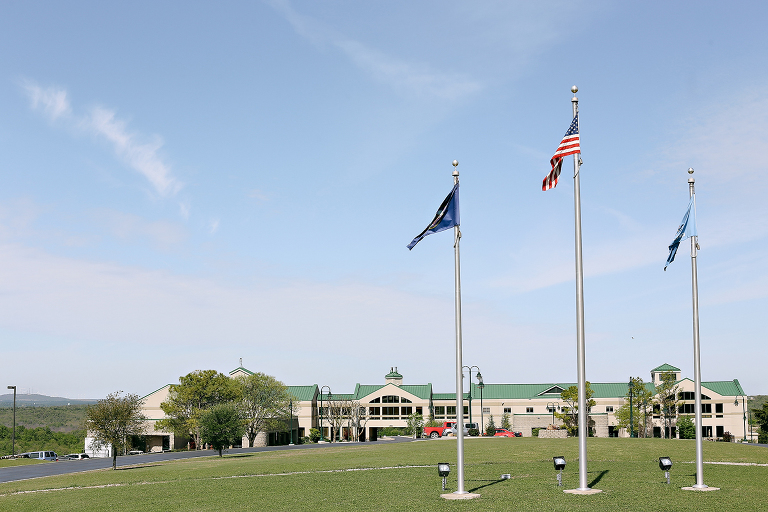 The CRCC is located between Arbuckle Lake and the Arbuckle Mountains. It sets up high and is surrounded by 1,750 acres of lush greenery. My guys have spent the last couple of months diligently working towards some pretty huge memory work goals (for you CC parents…my oldest two accomplished Grand Master and my youngest boy Memory Master!). We were all at a point we needed peaceful, open spaces to unwind our tightly wound selves. The CRCC is away from everything – the type of place you can take a deep breath…and let kids be kids.
I had a list of things in the area I wanted to visit. The kids would have been completely content to spend three days in the pool.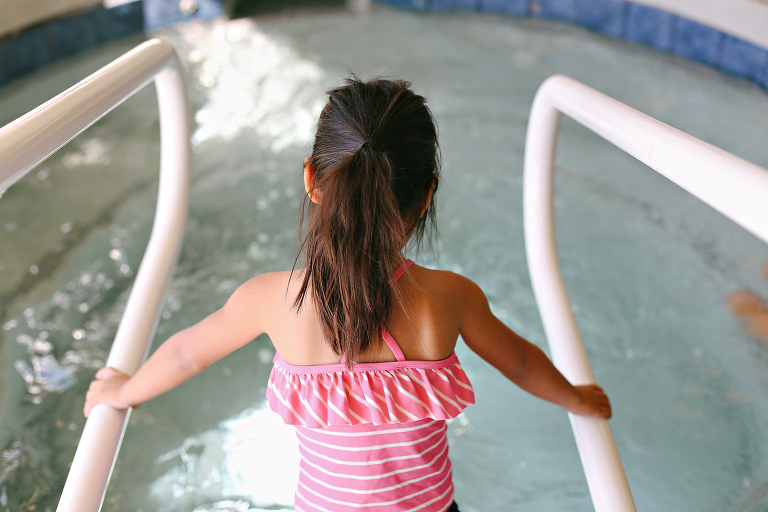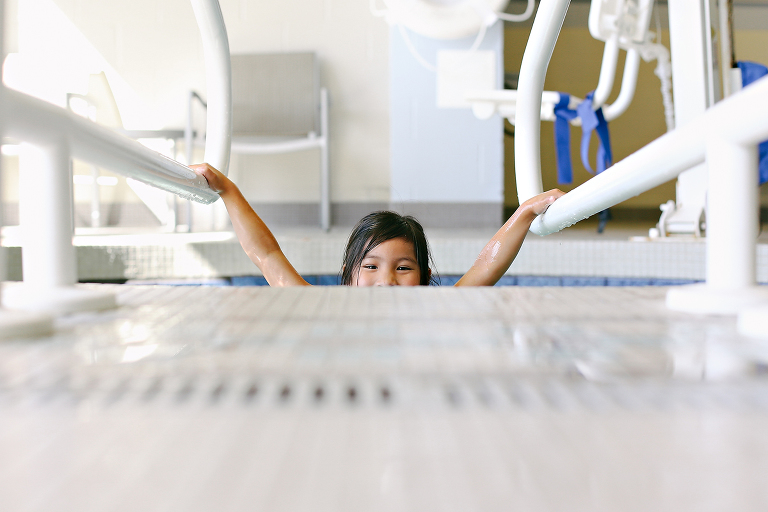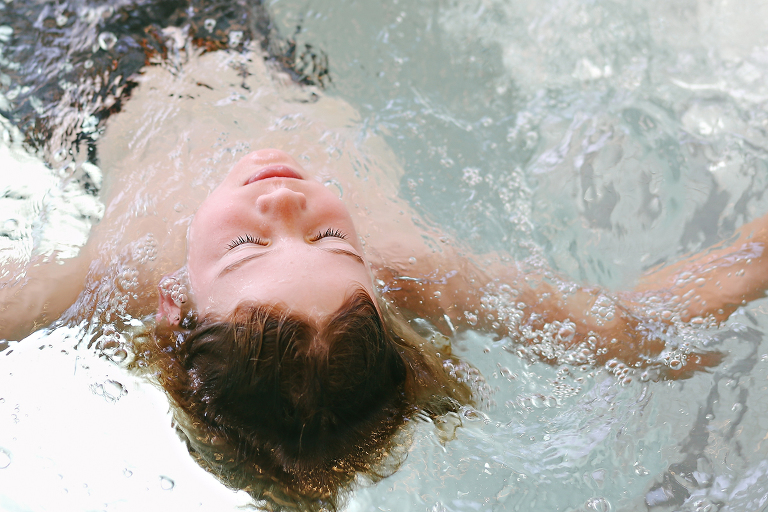 There is also a top notch workout facility. I convinced the boys to workout one morning with me – running, kettlebells and burpees. I couldn't get them to join me the next day. Outside there is a one mile trail around the CRCC. We didn't do the trail, but we did run around outside a few times.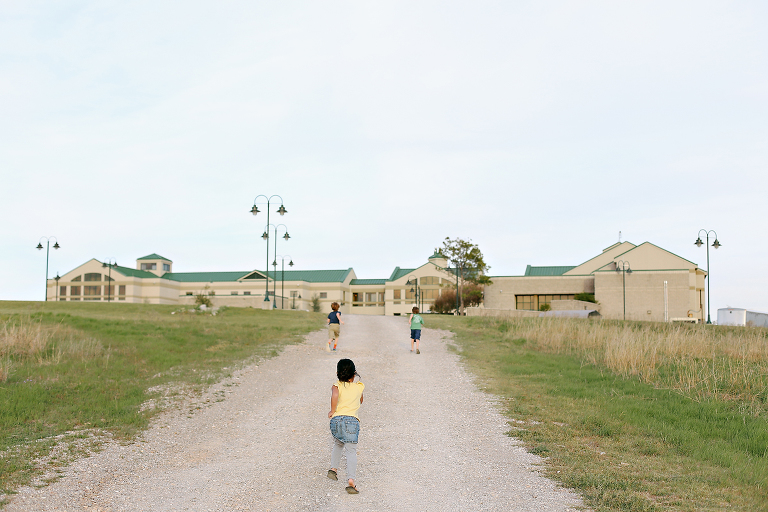 99.9% of the pictures I have of him he is photobombing my shots.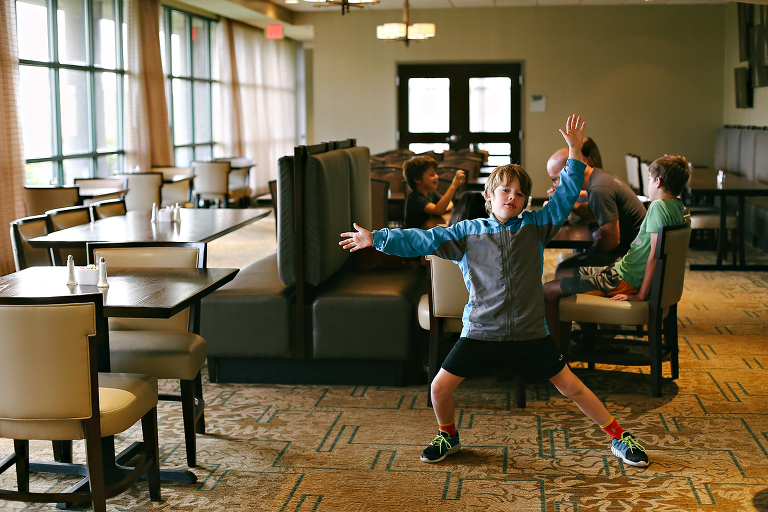 Corbett and I probably needed this type of getaway the most. He thrives away from 'stuff' and needs room to explore. Being about 20 minutes from most everything, it was so quiet and peaceful. I should have taken more time to sit outside by myself. Next time, I will.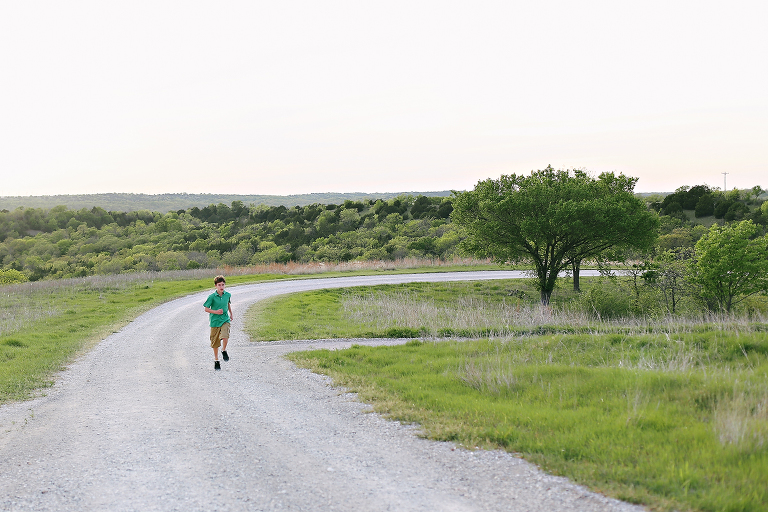 The CRCC does not have lunch or dinner options, so we often went into Sulphur (the closest town) for dinner. I knew the sunsets had to be spectacular sitting up high on the hill and wanted so badly to witness one while we were there. We missed the first night because we were in town. On the second night, Chris picked up dinner from The Springs at The Artesian and brought it back to us.
There are sitting areas near the main building, but I wanted to be as close to the grass as we could get. We set up a little picnic on the edge of the parking lot (kids didn't want to sit in the grass). It was clean and had a perfect view…we aren't a picky crew.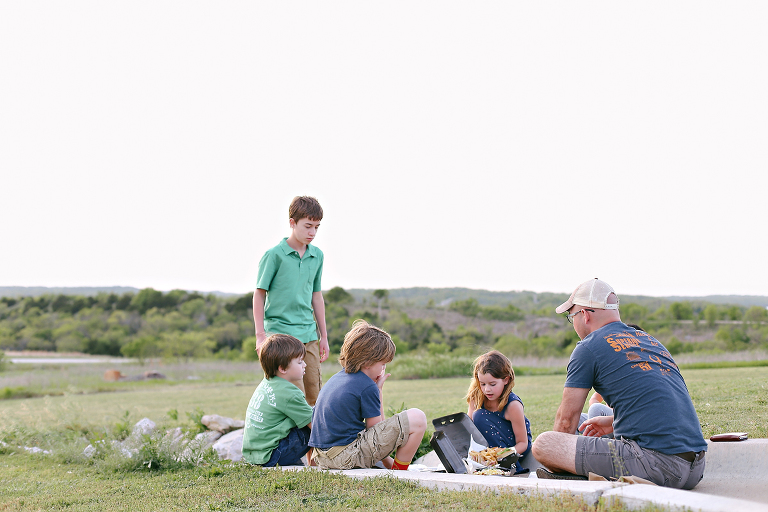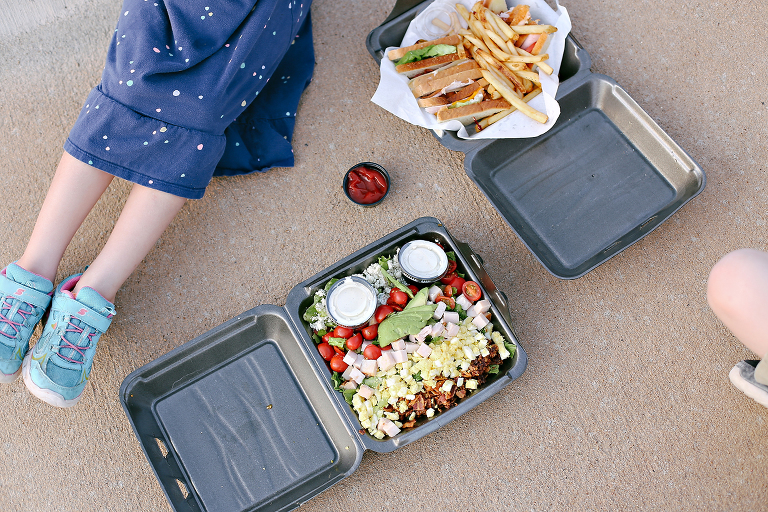 While we were sitting and waiting for the sun to set, a thoughtful man came up the gravel road in his truck. He drove past us and waved. And then he turned around and came back. He asked us if we wanted to take the kids to a lake. Of course, we said yes. He drove back down that gravel road, unlocked a gate and pointed us in the direction of lake. He also told us where to find fishing poles.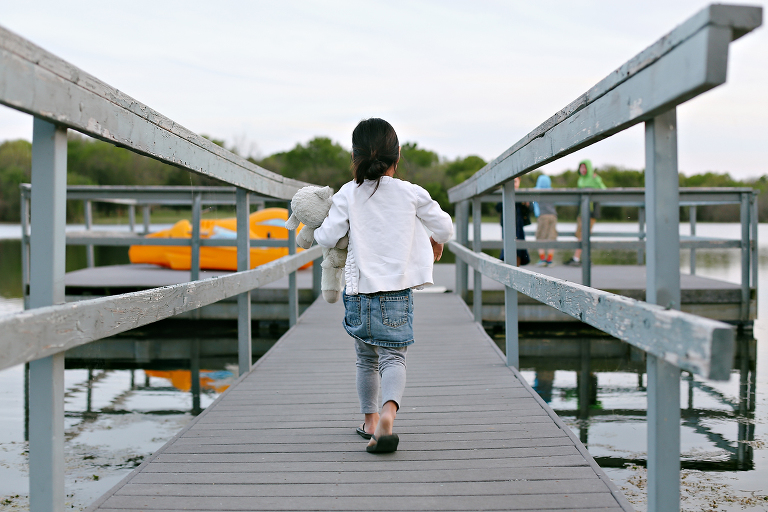 My crew was loving it. I could see the sun setting behind the trees and was a little torn – wanting so badly to see the sunset and knowing it was our last night. However, I got a pretty great view. Chris caught a big fish on his first cast, which prompted a lot of excitement.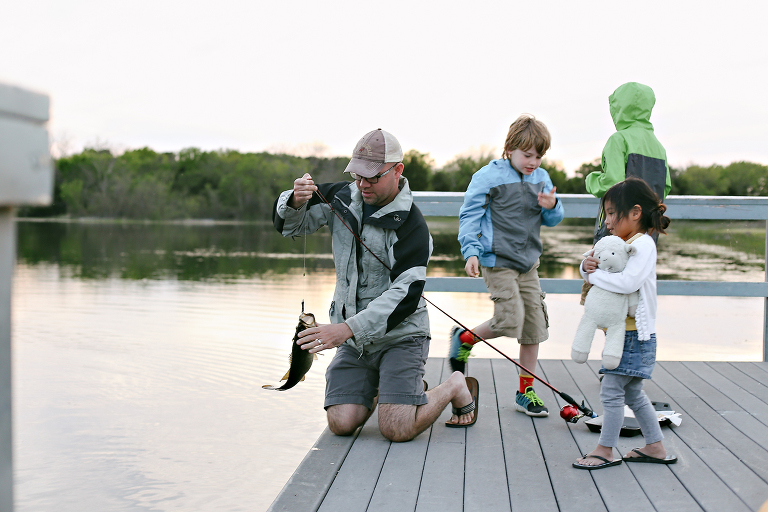 We asked about the lake and found out it is part of the CRCC property. It is often rented for weddings, parties, and other gatherings. I wish we lived a little closer to be able to host something out there.
I kept thinking about the thoughtfulness of the gentleman that drove past us. He could have just waved and kept on his way, but he chose to turn around, come back and use what he had to make us smile.
Take the time to notice others and use what I have to make them smile – a worthy daily goal.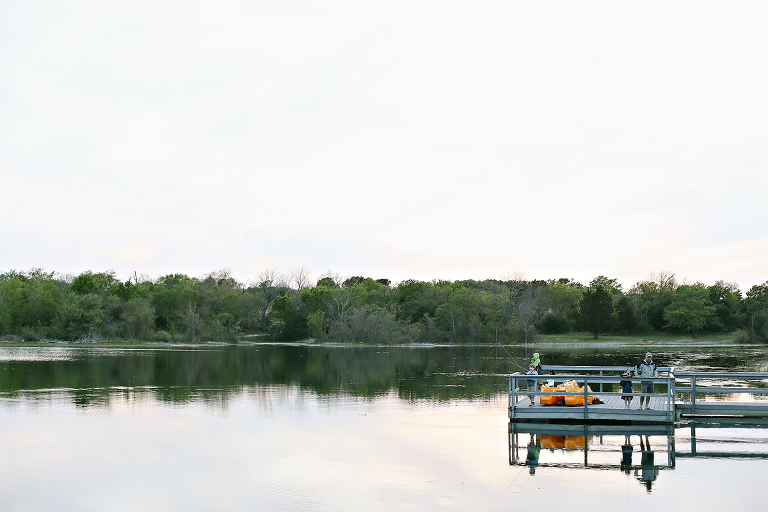 Since I missed the sunset, I was determined to catch the sunrise. Sunrise is my favorite. There is something about the calmness of seeing a day start. My guys offered to join me. We woke up early, grabbed hot chocolate, walked up as high as we could get on the property and waited.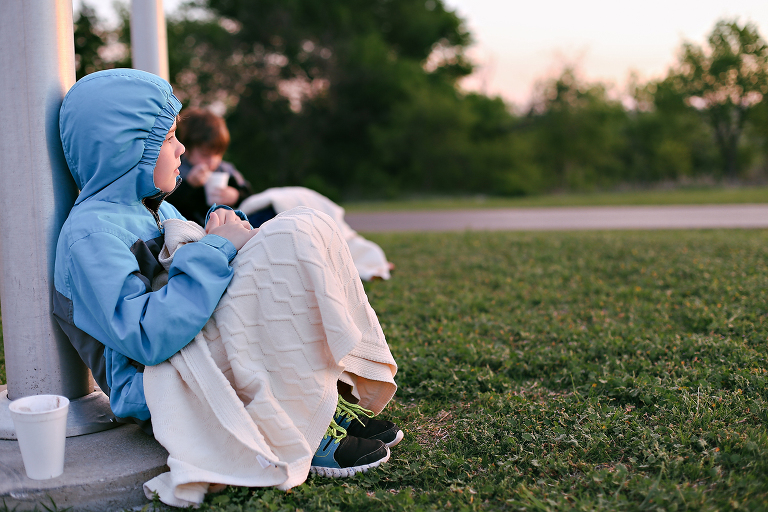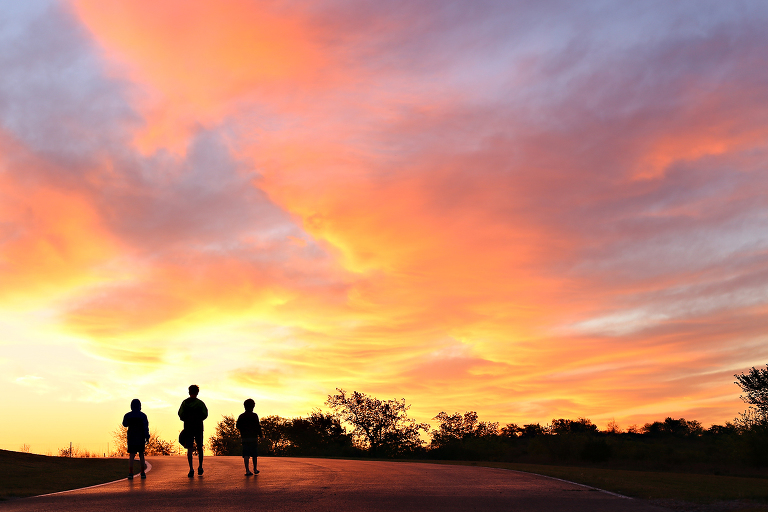 It was worth the wait.
I relish our camping trips in our trailer, but goodness it was wonderful to have a few days without the work that comes with camping. The remote location made a perfect getaway. The facility was clean, relaxing and most definitely felt like a retreat. We can't wait to go back!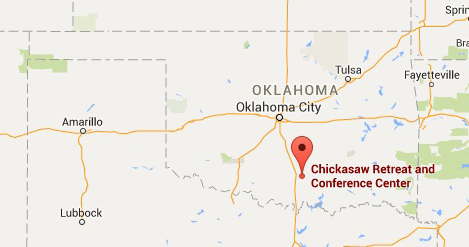 Chickasaw Retreat & Conference Center
Website | Facebook | Twitter | Instagram