Last Friday I published an old post and decided to do it again. It might become a Friday tradition. Chris was randomly searching on my blog this week and came across a post from 2011. It was wild reading it. I wrote about several different topics and was absolutely clueless how significant they would one day become in our family. Reading it again reminded me how I can make all the plans I want, but really I am not the One directing my steps. I am beyond grateful for that reality!
This is excerpts from a post originally published in July 2011. It was a post full of examples of how we can all be involved in the lives of vulnerable children in different ways. I've added notes from my present perspective. The notes I am adding are written in blue.
You know I love being a mom (at least I sure hope you can pick that up reading this blog). Kids – all kids – are so unique and special. My kids know they are loved and cherished. They are secure and don't question anything regarding their basic needs. I think of this reality often….because I often think of the kids that have a different reality. When I was growing up there was a wonderful woman in my church who was a foster parent. She was my first exposure to foster care and the knowledge that kids didn't get to grow up with loving parents like I did. Being exposed to that as a child changed my life. I recently came across the 111project.org in Oklahoma. It is a great solution for a realistic way to provide homes for those in Oklahoma's foster care system. It is exciting to see passion growing for finding real solutions to real problems regarding foster care. I am very confident that one day Chris and I will be foster parents….it is really just a matter of time.
Every child should know they are a miracle. It haunts and breaks me to think of kids right here in my town and across this globe that will never know love. It is a devastating reality. Sometimes it can be easy just not to think about 'those' kids. It can be easy not wrestle with things outside of our comfort and have to deal with what you feel as result. But the easy way in of most life is usually the least rewarding….and least exciting for that matter.
Foster care…adoption…orphan trusts….child sponsorship…..respite care….supporting those that adopt…..
SO MANY WAYS TO MAKE SURE A CHILD KNOWS LOVE.
The photo above was taken while on vacation in Colorado with family. Unknown to me at the time I took the photo and posted it here, it was also the week our youngest daughter was born. We had just began the process of filling out paperwork for an adoption. I also had NO IDEA that Chris would one day become the Executive Director of the 111Project. In fact, shortly after writing this post I forgot about 111Project and Chris was on a different career path. I was so surprised when Chris found this old post and I read those old words. "We can make our plans, but the Lord determines our steps." (Psalm 16:9 NLT)

Last year I shared about my friend Angie that was selling gorgeous headbands and bags to raise money for her adoption. You know what, she is headed to China to get her little girl less than two weeks! They have a beautiful story and my family will forever be changed because they were willing to share it. I CAN NOT wait to see Emery in her arms!
Angie led me to Nicole & Katie. I was daily checking photographer Nicole Renee's family blog while she was in China meeting her daughter and preparing to bring her home. Aren't the best stories the real life ones! Can you believe how gorgeous Brooklyn is? What an incredible gift she must be to her parents!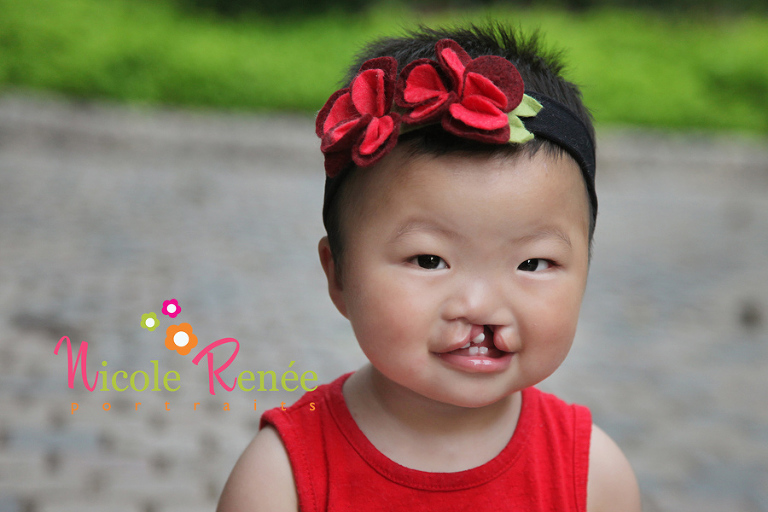 I hung on every word that Angie and Nicole wrote about their daughters. What I didn't know was 13 days before in a little town in southern China my daughter was born with a cleft lip and palate. My heart was being prepared in ways I had no idea. "We can make our plans, but the Lord determines our steps." (Psalm 16:9 NLT)
And then there is Katie….Katie is in the starting stages of her adoption of a little girl in the Congo.


Go visit Katie's blog. Now. Read the stories of her daughterS. (not one, but two)."We can make our plans, but the Lord determines our steps." (Psalm 16:9 NLT)
Earlier this year I shared about a new friend I met during the craft weekend at Meg's. I remember sitting in the back of a van learning all about Amy and her family. She's the NASA all-star that sent me the Astronaut Legos! She shared about her amazing son Ben. If you visit her blog you'll see how Ben lights up the whole space. Ben is an incredible kid…and he has Down syndrome. Amy began looking around Reece's Rainbow – part of Reece's Rainbow's mission is "to rescue orphans with Down syndrome through the gift of adoption". It didn't take long before Amy's family began the process to welcome another son into their family. They are working hard at bringing little Davis home…. meet Davis: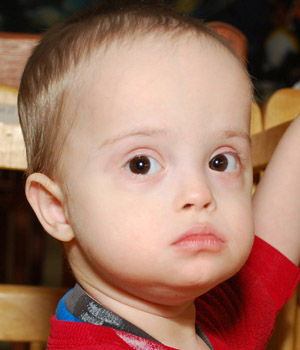 A big brown eyed cutie, he lives in Ukraine right now. But he's got a big brother in America who also has Down Syndrome….and those two boys need to be together. Their mommy needs Davis in her arms!
Davis. This is a much harder part of this post to look back on. Amy and her family fought long and hard for Davis. They held him in their arms. They heard his laugh. Comforted his tears. And the story did not end with Davis at home in America with them. Adoption laws changed in Ukraine right before he was to travel home. There are no easy answers and so much grief. However, their family did grow by another amazing son. It wasn't the story any of us would have written, but it is full of so much beauty – the hard kind and the most wonderful kind. "We can make our plans, but the Lord determines our steps." (Psalm 16:9 NLT)
About two years ago I shared a little session I did with my good friends Robert & Rachel. They were getting their family book together for a domestic adoption. Since that time they've added two handsome boys to their family. Not only have they gained two sons through open adoptions they have been given an incredible gift to have healthy relationships with the strong women that gave life to their boys. This is Rachel and her youngest son (yeah, she's gorgeous).
I've had the privilege of watching that teeny baby grow into a funny little guy with the world's best smile. When I took his pictures, I didn't know my youngest would only be a month younger than him. I see his baby pictures and can't help wondering what my daughter looked like at that age. I've also watched as Rachel's two boys welcomed a little sister to the mix. I've learned so much from Rachel. I've told her I would love to have her guest post someday about open adoptions…"We can make our plans, but the Lord determines our steps." (Psalm 16:9 NLT)
So, yeah, we can make a difference. Maybe it is opening your home to a child currently in the foster care system. Maybe it is looking beyond what a medical form says and finding your child waiting in another country. Maybe it is being the answer to the heart cry of a birth mom in your town. Maybe it is supporting someone else on an adoption journey. Maybe it is advocacy and raising awareness. Maybe it is babysitting for those foster care parents you met the other day or playing a game of basketball at a nearby DHS shelter. You can make a difference. I can make a difference. And really….why wouldn't we?
Because every child deserves to know love & security.