For YEARS and YEARS it was my favorite part of our home. A whole wall covered in every day moments.
In an interview with A Beautiful Mess, I once said, "My favorite feature in this room is a large photo wall over our (fake) mantel. The bottom row starts with a picture of an ultrasound when I was pregnant with our firstborn. Each year I add about 30 pictures to the wall. I reached the top of the wall with the pictures from 2012, so I think I might start moving across the wall next. I love being able to see the last nine years of our family at one glance. In an instant I am reminded how quickly time passes, how babies grow into toddlers and how toddlers become kids. The constant reminders that wall provides helps me keep the perspective that my days are numbered, and I want to live in the fullness of my days. I also treasure being able to look up and see so many memories of my family. The photos are just everyday shots that may not stand out to others, but to me they recount the beauty of days past."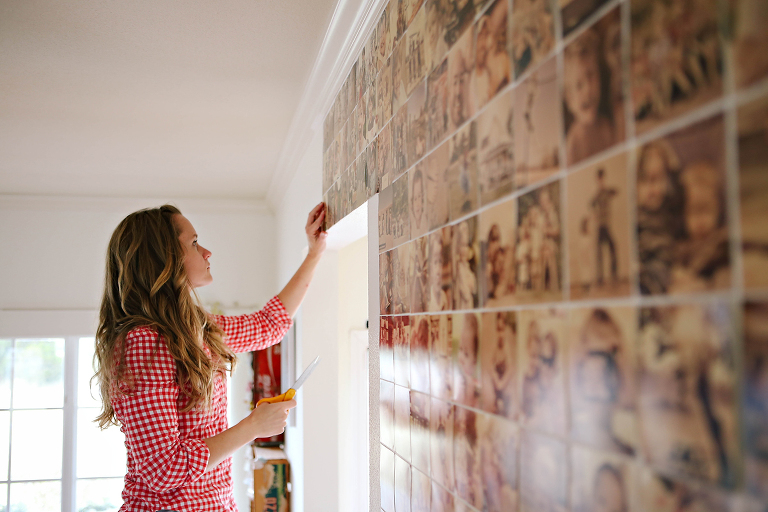 The wall was an easy conversation starter when guests would fill our home. It was also the backdrop to so many memories happening in the heart of our home.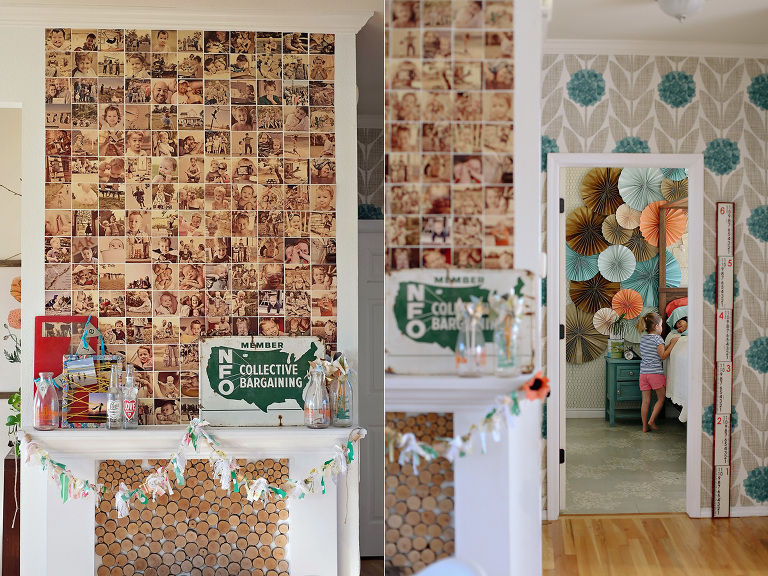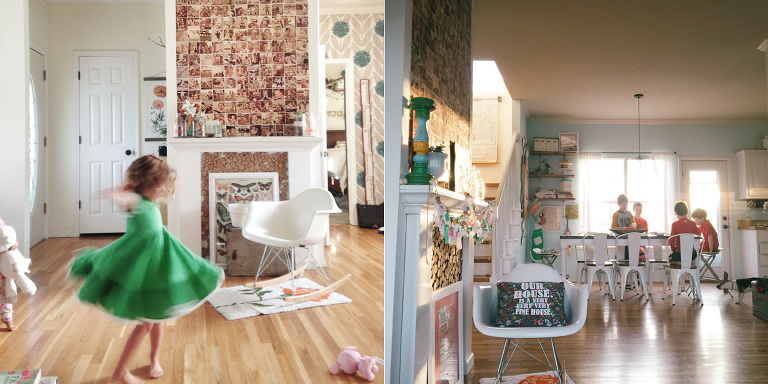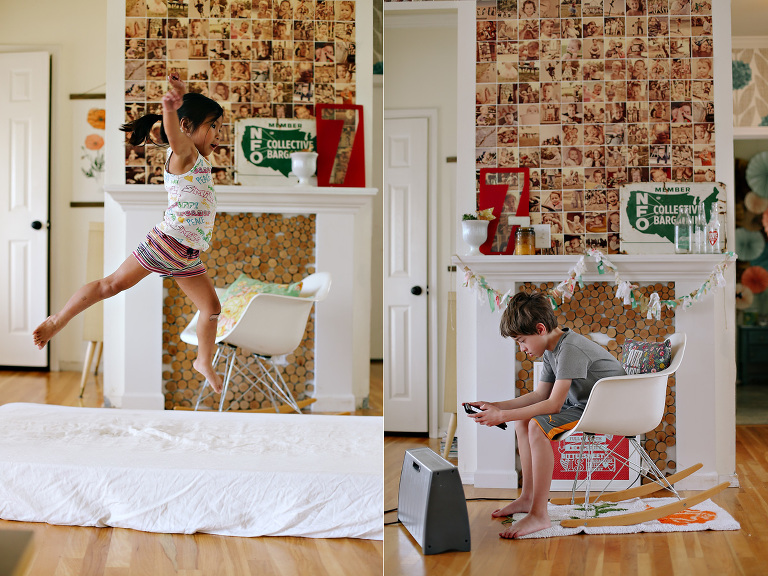 Eventually, the pictures started extending across another section of the wall. People would always ask how long I was planning on adding to the wall. I always said, "I don't know. Until I get tired of it I guess."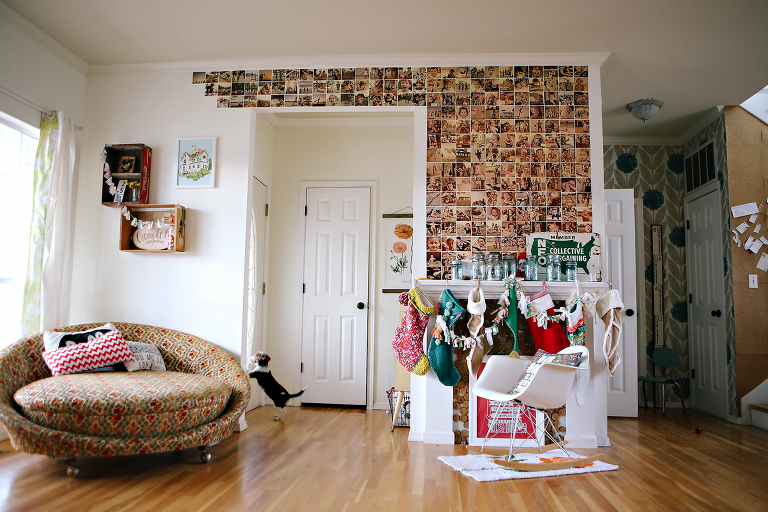 I wasn't sure if the day would ever come that I would want to change it.
And then a few months ago, I started thinking about taking it down. And I thought more and more about it. They say thoughts bear actions, which proved to be true in this case. I took the photos down. And then the fake mantle and fireplace followed. And a hole got cut out and new plans are being made.
It doesn't feel like my living room. There is a part of me that is a tiny bit sad, but mostly I'm ready for the change. I think as my kids grow and the house is increasingly full of my own kids and extra kids all the time…I need blank spaces. Visual calmness in the midst of physical loudness. So…I've got a big blank space…and I think I'm going to like it.
Thankfully, I take a ridiculous amount of pictures and I can look back with fondness at my wall through them.