Yesterday I posted a picture of blueberry muffins on Instagram and a few people asked for the recipe, so I thought I would share it today. I take pictures all the time…sometimes for blog posts, but usually just out of habit! I took several of the girls helping me make the muffins, which works out for a random recipe post today.
I've been aiming at making one new recipe each week for a while now. Some weeks it happens. Some weeks it doesn't. Typically, I just pick a recipe off my Pinterest food board. Several months ago, I tried a Blueberry Muffin with streusel topping recipe. It was DELICIOUS and I've been making these muffins since.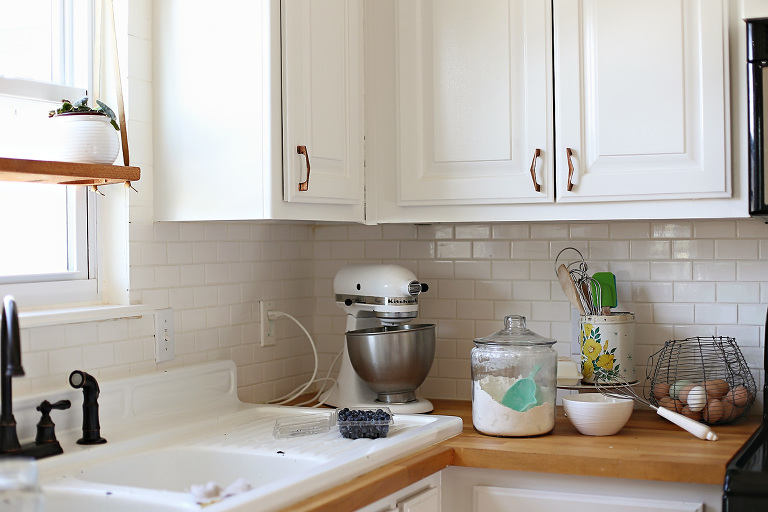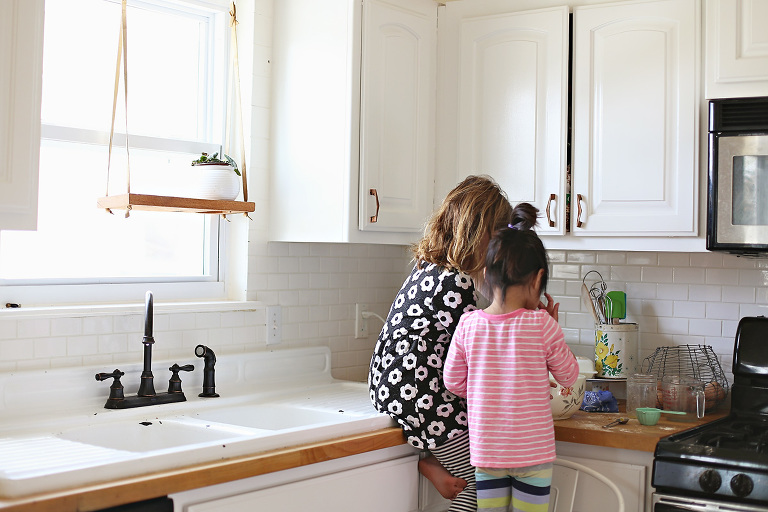 I wasn't planning on writing a post, so I don't have pictures of the process. I do have pictures of goofy girls licking the batter. Whoop, whoop for fresh eggs! Let's be honest…I was a batter licker and cookie dough eater before I had chickens.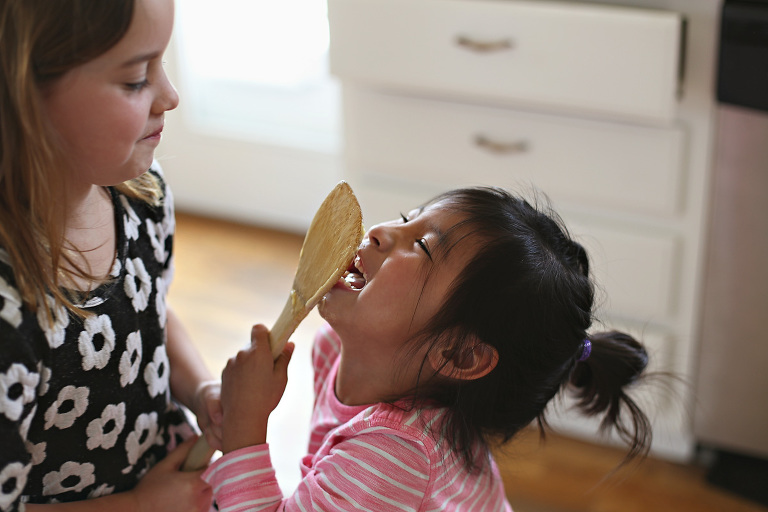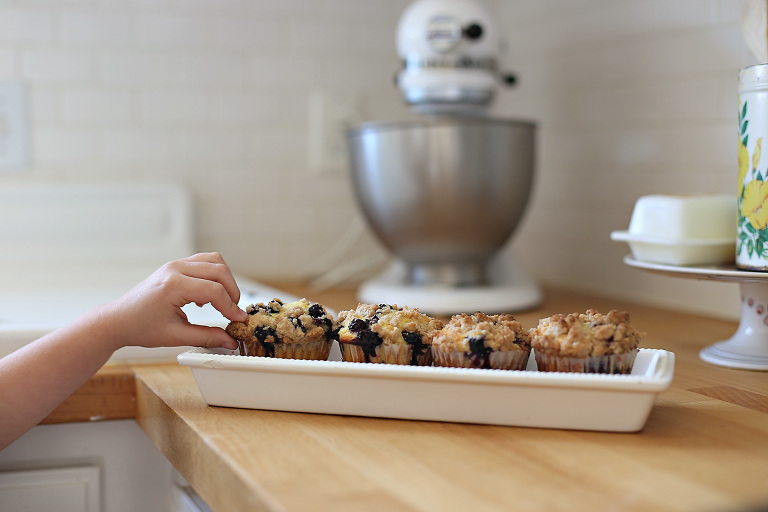 My streusel topping is extra chunky because little girls made it. These muffins are so, so good. Fresh, juicy blueberries spilling out. The streusel topping. The moist texture (the recipe calls for yogurt, I use plain Greek yogurt). Seriously, so good. So not healthy, but so good.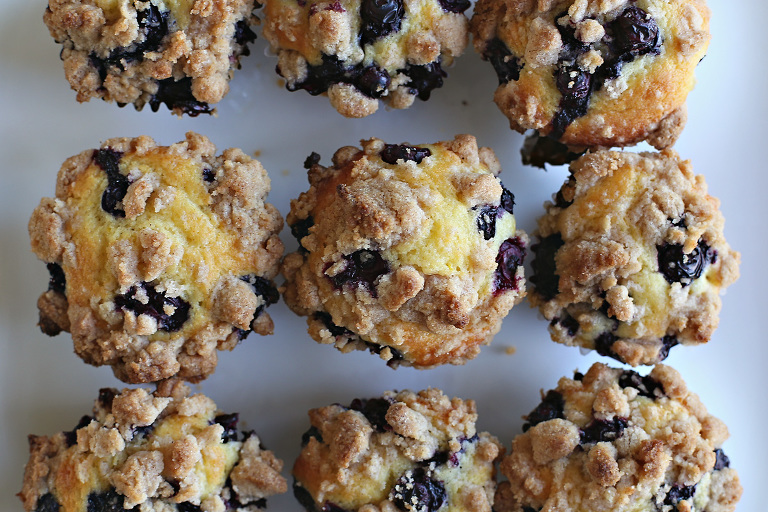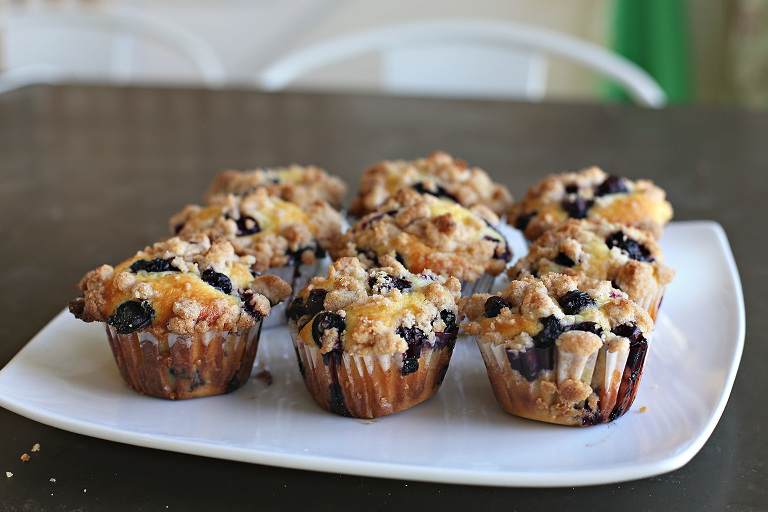 I am never good at blog series, but I think I might try every now and then to share a few Pinterest recipes I make and like. I've tried some really great ones and some that we weren't fans of.
If you didn't catch the link above, you can get the recipe from the original baker OMG Chocolate Desserts by clicking here.