A couple years ago I went to a local handmade market with my mom. At that point I had been blogging for about 5 years and was somewhat familiar with artists and small business owners in the area (that were active on social media). One artist I had been following was Stacie of Gingiber. Her playful and artistic creations were so different than most on the market. The only thing I really remember about that craft fair was seeing my friend Natalie and getting to meet Stacie.
I've been working to stockpile a few quick gifts to use for random occasions and teacher gifts (my kids are in a homeschool co-op like thing and each have a teacher). Gingiber has a cute line of paper goods and I am a sucker for journals – any and all kinds.
Here are a couple gift ideas I have on hand:
I combined the Market List with a ceramic egg holder. I'll use this for a hostess gift when we go to a friend's to eat….however, with 5 kids it is more common for us to invite friends over!
The notebooks come in a set of 2, but you could take them apart. I think they make super cute gift just with some fabric wrapped around them, but you could also include a fun pencil or a gift card.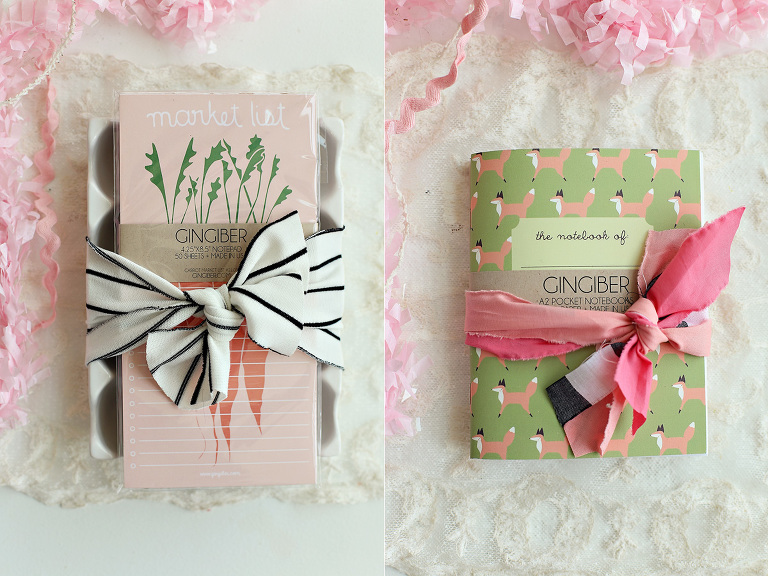 I told Stacie last year that if she ever designed wallpaper to let me know. Well, she recently launched her first removable wallpaper line with Chasing Paper and I couldn't be more excited for her. I'm trying to figure out a place to put the bunnies in my house!

If I didn't have to sand down my textured walls first, I'd probably end up using wallpaper everywhere! I have wallpaper in three spots in my house…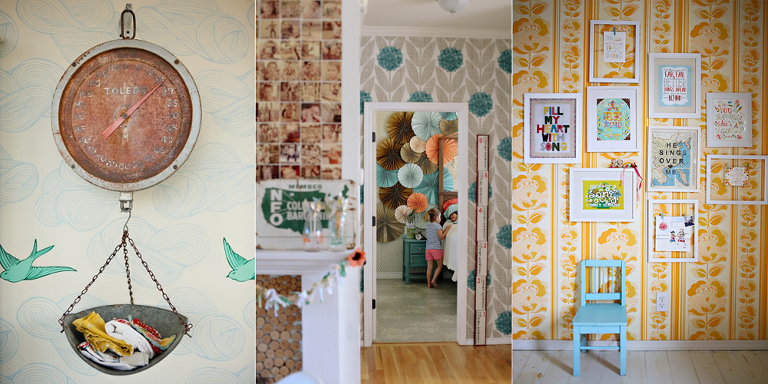 (Julia Rothman, Orla Kiely, Vintage wallpaper found on Etsy)
Just for fun, I created a Pinterst board with wallpaper inspiration…you can click on the link below to see more paper I like!
Follow Ashley Ann's board wallpaper & stencils on Pinterest.