A full day of pre-op appointments. A mom that was/is emotionally and mentally drained. Three stir crazy girls. A bag of medical supplies left behind for us. A goal to fill a potentially stressful/fearful day for my youngest with fun and laughs…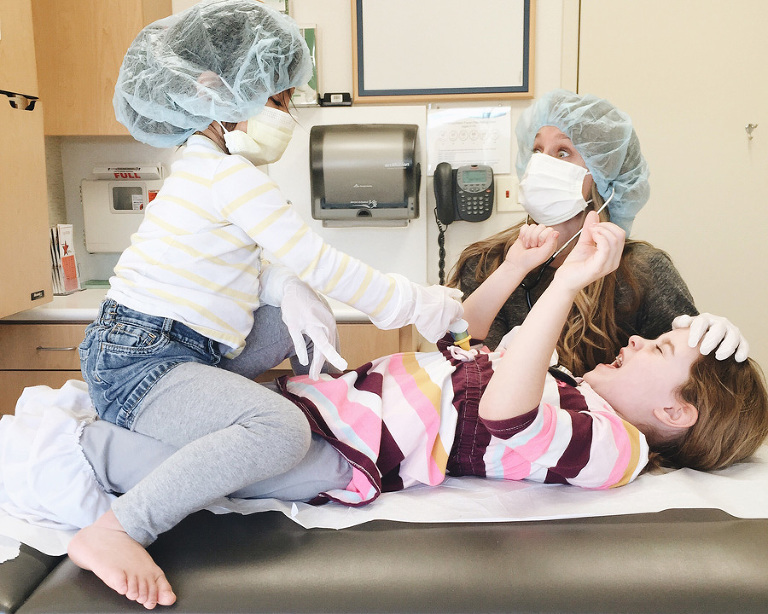 This morning our youngest is having her third surgery related to her cleft lip/palate. As most of you read this we will be in the surgical waiting room – anxiously waiting for a doctor to come tell us the surgery is over and she is well. I know many of you will read this and immediately start praying for our daughter – thank you.
I scheduled a couple posts for the rest of the week, as I will be off the computer and snuggling my girl. The posts are just some pictures from Ecuador that didn't make it in my posts last week, but ones I wanted stored here for my own reference in the future.
As I was gone last week, today was always strong in my mind. I am so grateful that when we knew she needed surgery it was a matter of "when" and not "if". It is an incredible gift and privilege to have access to amazing medical care. However, it still doesn't make it easy. We appreciate your prayers.
2 1/2 years ago – her second surgery