Sponsorship was a leap of faith for me. Even while I saw the fruit of sponsorship in my own kids, I felt like it was kind of like a trust walk to believe Compassion and child sponsorship was all that I had read. Then, I stepped foot in Ecuador and saw firsthand the work of Compassion here. The first night I face-timed Chris (wahoo for wifi!) to tell him I was so blown away.
This is the face of a child talking about her sponsor – a 66 year old woman in the US.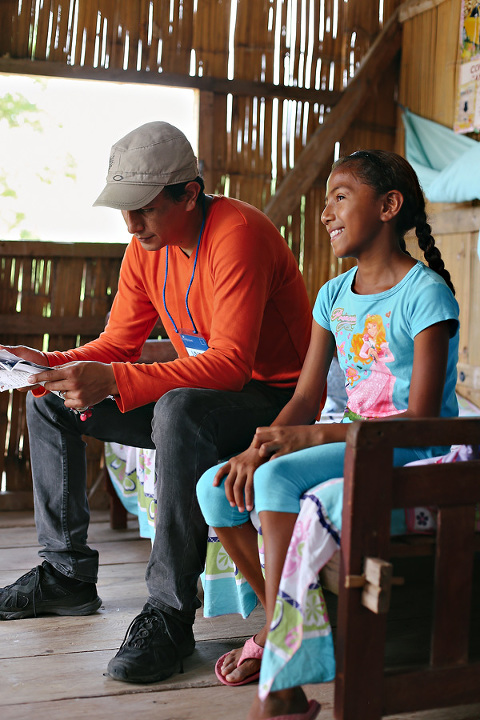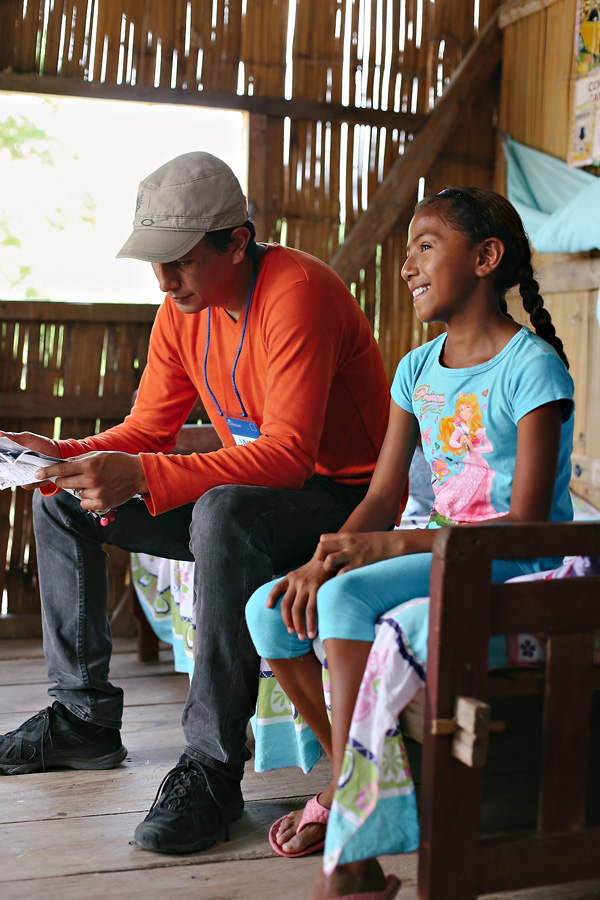 We have walked into homes that feel hopeless and the deepest kind of desperation. Then sponsored children begin pulling out their letters and sharing…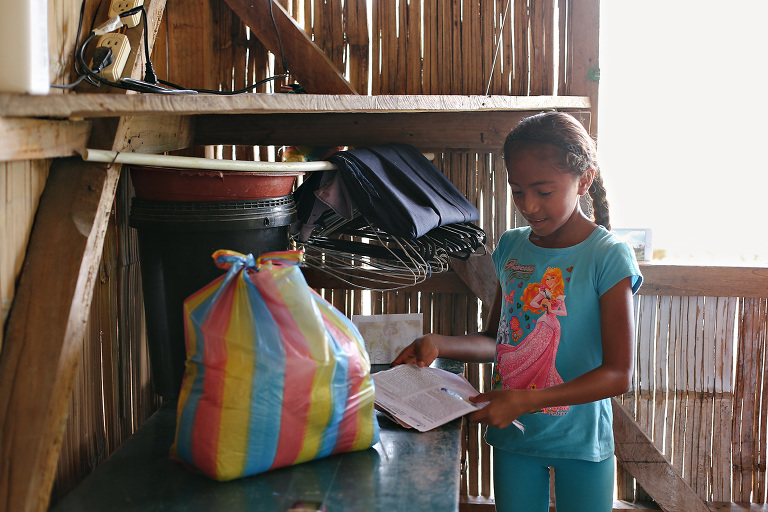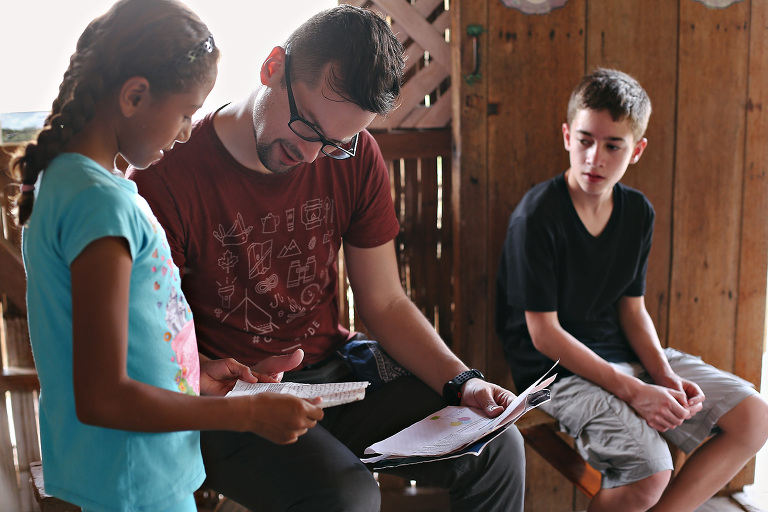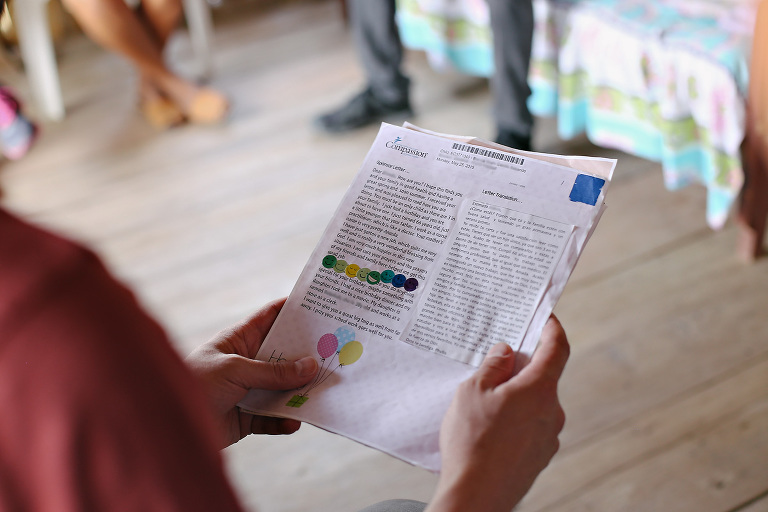 In the letter above, we asked her what was her favorite part of the letter. She let out a little laugh and told us her sponsor made a mistake and covered it up with all the smiley stickers.
Her favorite part of the letter was the part her sponsor didn't get perfect or polished.
Before you go on reading this post, please go read more about that home visit and our time with the girls in her area. (click here)
As a sponsor, I know I've complicated it before. There were times that a letter didn't get sent because in my head we needed to send more…more pictures, more stickers, more drawings, more. I could not have been MORE wrong. This week, these kids have taught me the power of words and encouragement. They have shown me what it looks like for a child to be filled with hope in what can seem like a hopeless situation. The words written from someone far away has spoken life into them.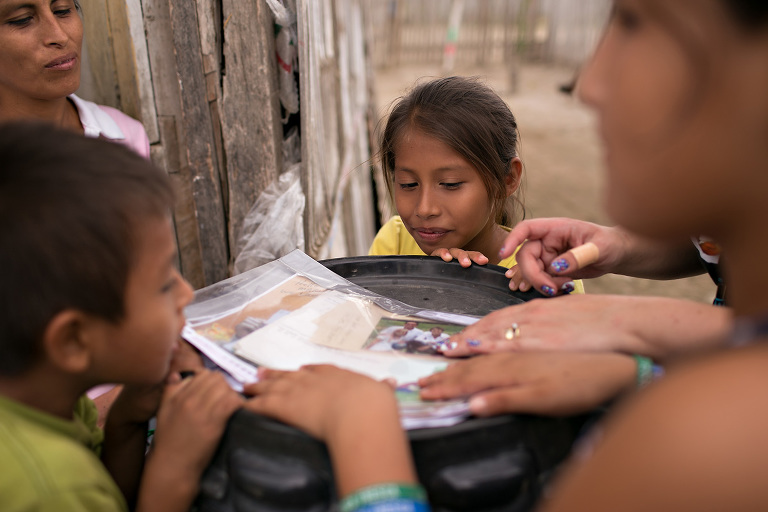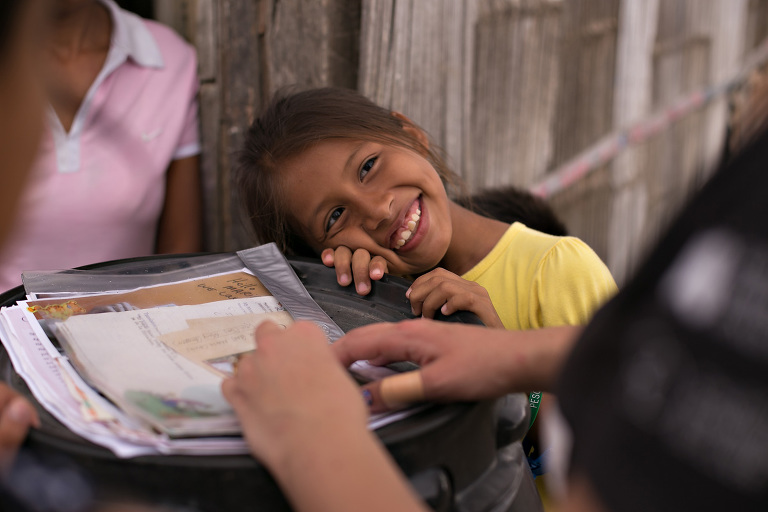 Everything regarding sponsorship has changed for me watching them hold their stacks of treasures. I know not everyone can make a trip to visit a sponsored child (though Compassion encourages it for those that can). I hope through stories and pictures to convey how much these kids treasure LETTERS from their sponsors. Their faces lit up as they talked about the letters – it wasn't gifts or even all the financial provisions – it was the letters.
A letter. Why do I have to complicate the simple?
Over the last few days I've learned a few things from the kids regarding what impacts them the most from their sponsors. I wanted to share those today – for those that will step out and sponsor a child for the first time and for those already sponsoring.
What do you write/include in a letter?
ENCOURAGEMENT. The number one thing the kids talked about was how their sponsors truly loved them, prayed for them and told them to dream big. The simple act of telling a child you believe in them and their potential has a profound affect on that child. Encourage them to dream and work hard at school. Encourage them that they are not alone – you are there. A God who fiercely loves them is there and you are praying for them.
QUESTIONS. Ask about their family. School. Hopes. Fears. Dreams. We met an adult who was sponsored as a child. He told us the first time he considered having a dream for the future was when his sponsor asked him what his dream was. In that moment, he realized that he COULD dream.
HOLIDAY CARDS. For Christmas, birthdays, etc. – send special holiday cards. Several of the kids pulled out their cards and loved how they were colorful and unique. This really stood out to me. Compassion makes it easy to send gifts to your child on special occasions. We usually just check the little box on our sponsorship form that we want Compassion to purchase a gift for our sponsored kids. To be completely honest, I thought what probably mattered most to our kids was the gift, not getting a letter or a card. I was wrong. So wrong. Not a single child showed me a gift that was sent (and I know gifts were given), but they all showed me cards.
STICKERS. Stickers are easy to slip in a letter and the kids loved them.
DRAWINGS. Anything you make or your kids make is so special and treasured.
PICTURES. Pictures of you. Your pets. Scenery. Pictures of you holding their letters and pictures.
PINTEREST. Okay, you can't send Pinterest, but I just found out Compassion has a Pinterest account FULL of ideas for writing your sponsored kids. I am going to be using this as a major resource when I get home. Genius.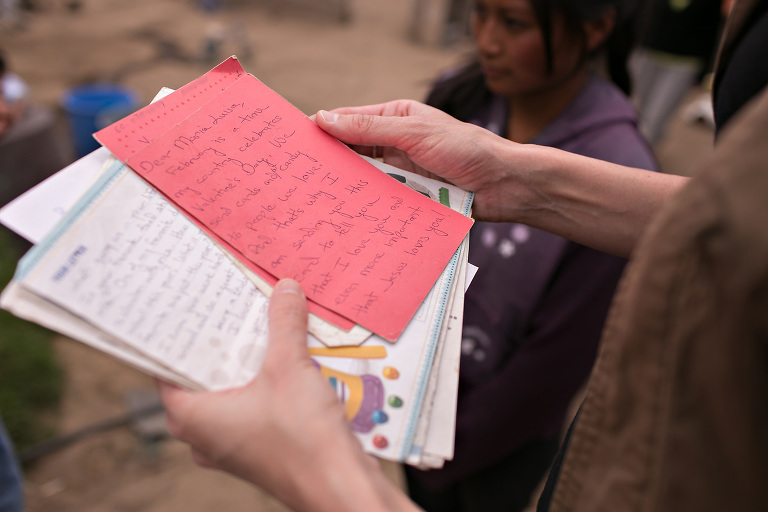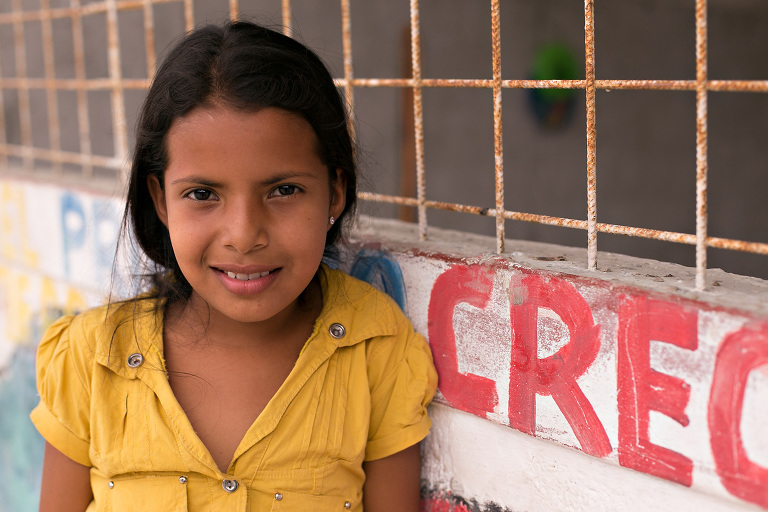 Compassion has made it extremely easy to write sponsored kids. You can write your letter and upload photos from you computer. There is even a mobile app now. I was curious about how the kids liked getting letters that were not handwritten. In talking with the team, it was suggested to send a handwritten letter at least twice a year if we opt to send more digitally. The digital letters arrive faster to the translators, but the handwritten ones are often more meaningful. Our trip leader suggested monthly digital letters and handwritten letters twice a year.
The kids are not able to write as often – you can imagine how difficult it would be for a handful of adults to help them write the letters and then translate them. I've assumed that since we didn't get tons of letters from our sponsored kids that maybe letters weren't as big of a deal as the financial part of sponsorship. Wrong again.
In the past, we have not written monthly letters. Honestly, I just didn't understand what a tremendous difference those letters make. That will change now.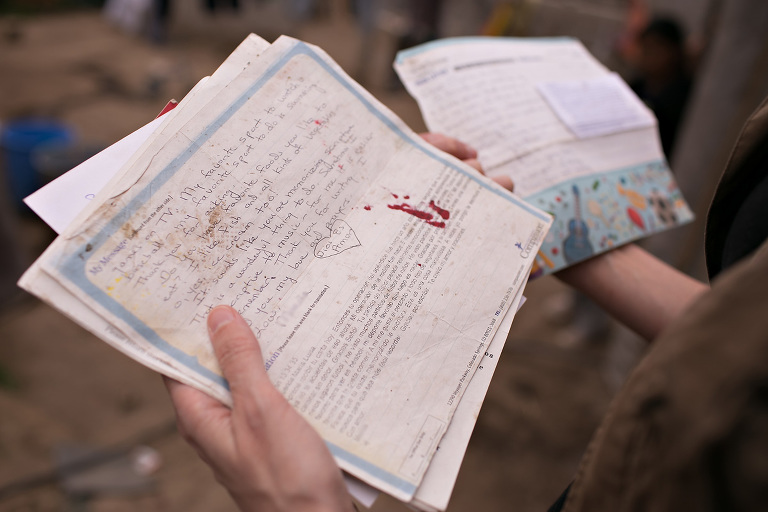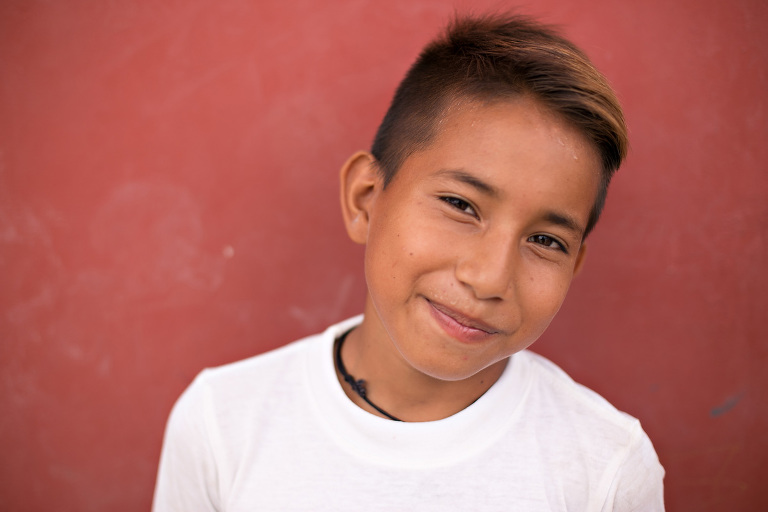 The impact of a letter from a sponsor on the life of a child living in poverty cannot be measured. However, in order to have that impact on a child you can't start with the letter – it starts with signing up as a sponsor. This is our 4th full day in Ecuador. We begin traveling home on Friday. As a team we set a dream and goal of seeing 200 children sponsored as a result of this trip. We are listening to their stories, gazing on their beautiful smiles and being wrecked by the hardships they face. As I am writing this post, 90 children have been sponsored. While that is AMAZING…we want to see more children enter relationships with a sponsor. You've been reading these posts all week – will you join us today by sponsoring a child?

More from our team:
What Every Mama Dreams ~ by Ruth of Gracelaced
On Seed and Growing ~ Shannan of Flower Patch Farmgirl
An Open Letter to the Girls of Manta ~ a guest post on Life in Grace by Bri
*Many of these photos were shot by our team photographer @mikevarel – Thank you Mike!