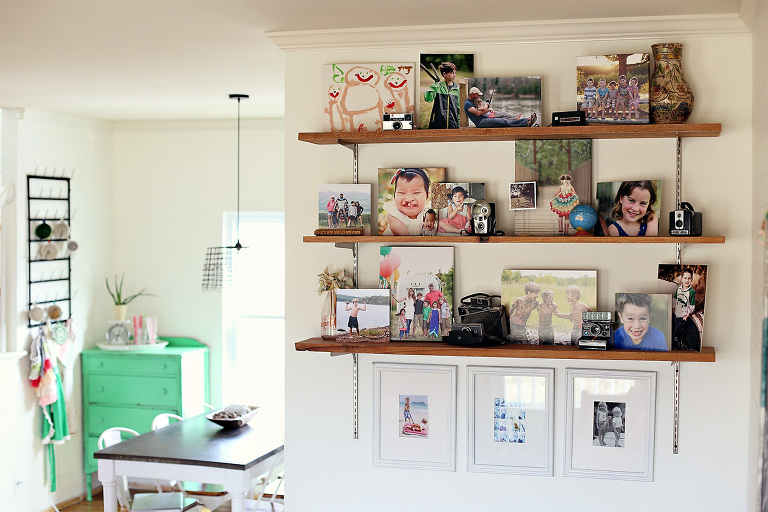 One topic I am often asked about is how I pick pictures to display and what kind of prints/canvases I use. About once a year, I update the pictures on our living room shelves. Each year I tend to order one gallery wrap canvas and then a couple stand-out mounted prints and several mounted prints from Mpix.com.
Below are examples of these three options: mounted print (single weight matboard), stand-out mount, gallery wrap canvas.
The mounted prints are not meant to stand alone. They are meant to be framed. However, it only costs a couple dollars to mount a print, so it makes for a great option for places you want to change out the pictures often without a large expense. I know I could just frame these, but I like the look of the photos without a frame. To get my mounted prints to stand up on my shelves, I cut cardboard and tape it to the back. Not fancy or pretty on the backside, but it does the job. I display the mounted prints in places you can't see my cardboard hack.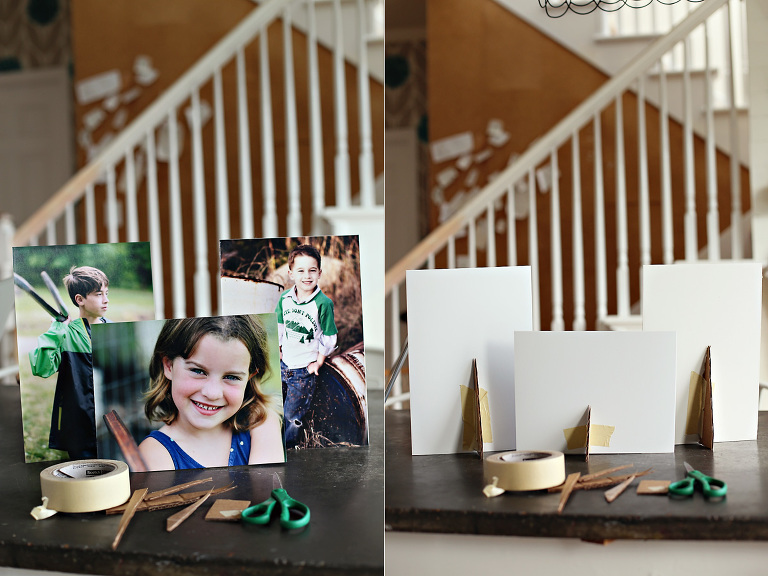 When I am selecting which pictures to order for gallery wrap canvases, I opt for ones I know I won't want to change out. I also stick to smaller sizes so they are easier to display in a different place down the road. In the images below, the picture of my daughter in her wings, the picture of my younger daughter grinning and our family picture in front of the trailer are all gallery wrap canvases. Family pictures work great for canvases. The other two pictures are personal favorites of my daughters.
For stand-out mounted pictures, I pick photos that I am fairly certain I will want displayed for longer than a year. They won't buckle or bend like a regular mounted picture can with time when displayed standing up.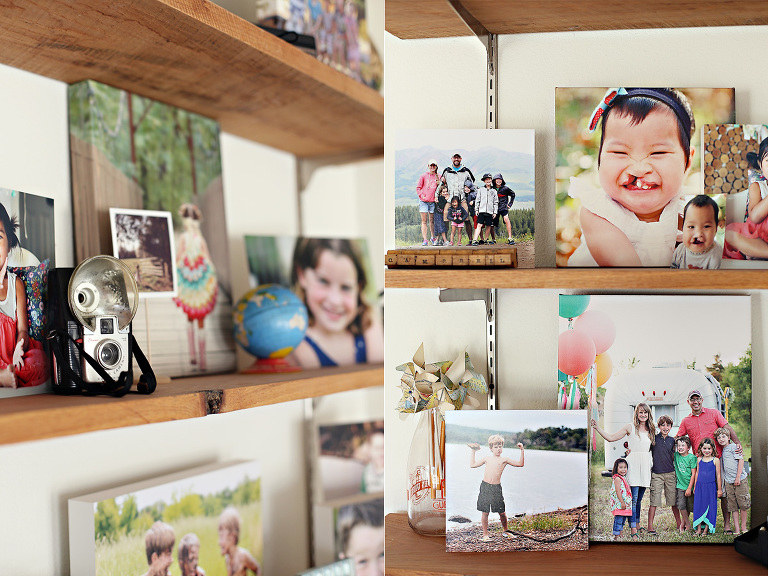 As far as what I do with these after I take them down, I am still working a solution. Sometimes they get moved to a different spot in the house. Other times they are placed in a drawer. I like doing smaller canvases and stand-out mounts because they are easier to store if needed. All of my prints, canvases and stand-out mounts are from Mpix.com.
So, there you go in a nutshell how I approach pictures on those shelves. If you have any questions about it, just let me know.