We took the kids roller skating. Really, it was more we took the girls because the guys decided pretty quickly they weren't big fans. I was pretty proud of my girls. They would fall and get right back up again…determined to the end.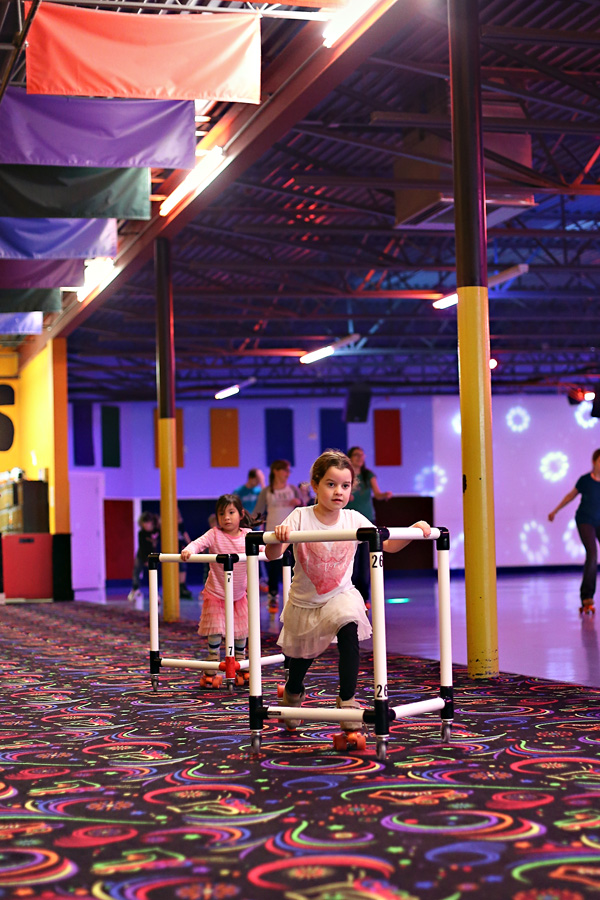 Pictures inside a skating rink are pretty hard to get. I only snapped a few, but this one was hands down my favorite. 50mm, ISO 3200, 1/100, f/2.0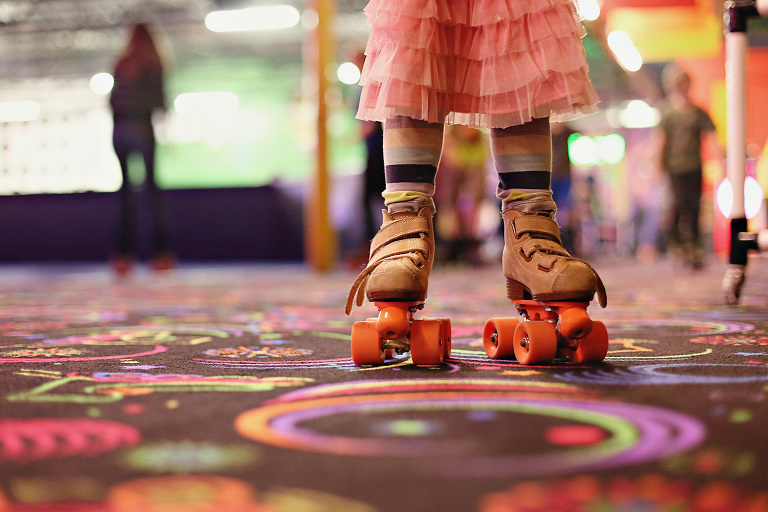 Watching the races…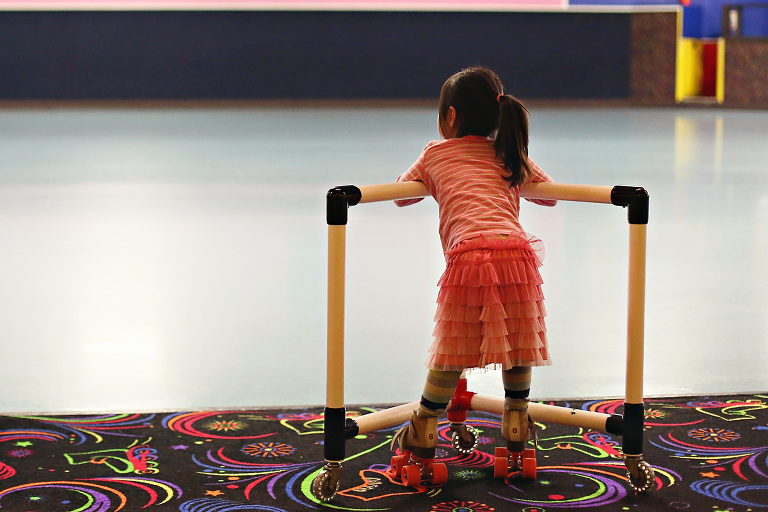 The girls are begging to go back. I was thinking next time I go, I'll try to take more pictures for a SnapShop lesson. I add new lessons each month and thought one of shooting with no flash in low light might be one that could be useful for many. If you are SnapShop student, what do you think?
In other news, the whole time we were there I did not hear one Tiffany song or anything by Paula Abdul. Let me Straight Up now tell you that is wrong. So wrong. They did, however, play Adele's "Hello". The only problem is when I hear that song, all I can sing is "Hello, its me. I've avoided you forever while consuming calories. I love donuts…" (please, if you don't know what I am talking about click this link) It would make me very happy if iTunes had an option to download that version.
All that skating made me want to create an 80s skating rink playlist…so, all you who remember skating to "Never Gonna Give You Up"…what other songs do you remember?