I think she was three when I took the first picture of her sewing at my machine by herself. When I pick up my camera and capture her doing what she loves, I often wonder if we will look back at these pictures one day and smile about how 'she's been sewing since she could walk'. You know, like the musicians that have pictures of them strumming a guitar as a toddler. Maybe one day she'll be a fashion designer and teach her mom that there is more to style than jeans and a t-shirt. I have no idea where it will lead, but I sure hope I am given years to watch.
50mm, ISO 400, 1/125, f/2.8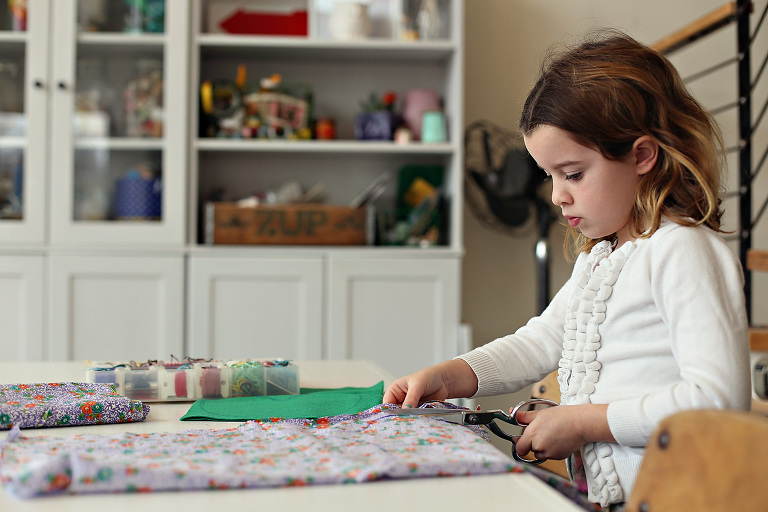 Her brothers were training for American Ninja Warrior all around the room. They were loud, busy, and such a distraction for any normal person, but not for her. She's got the gift of focus when she is doing what she loves.
85mm, ISO 250, 1/160, f/2.8 ~ 50mm, ISO 250, 1/160, f/1.8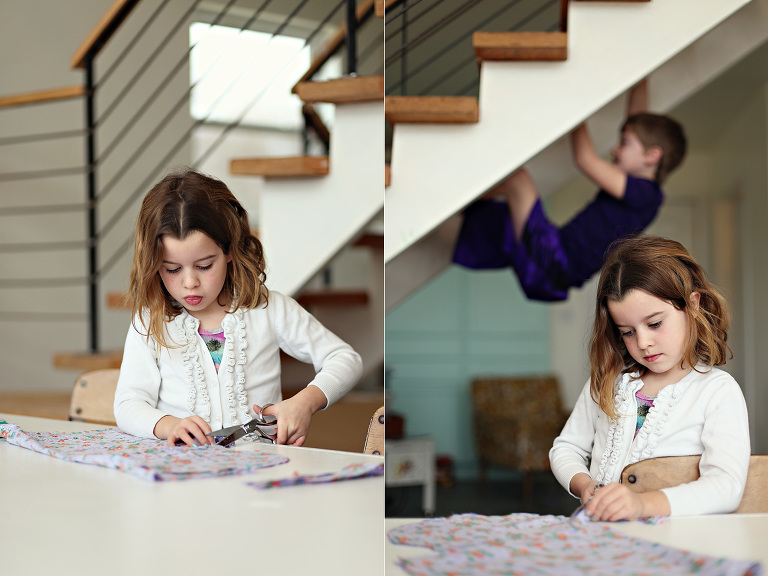 85mm, ISO 400, 1/100, f/2.8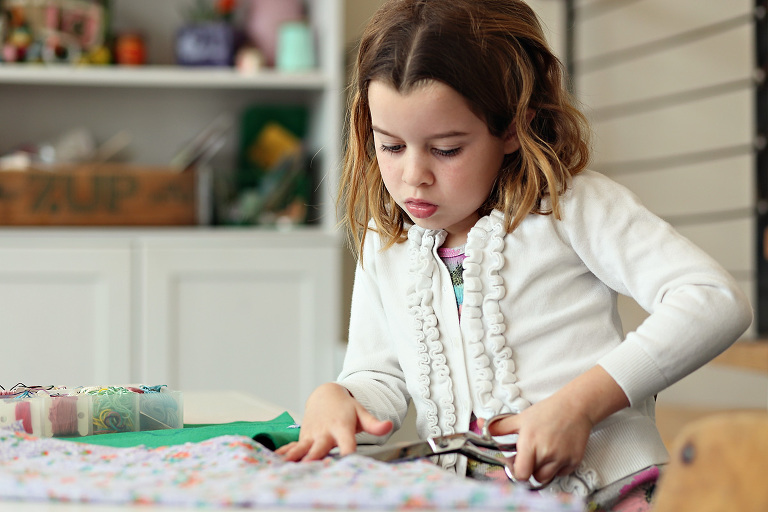 50mm, ISO 250, 1/160, f/1.8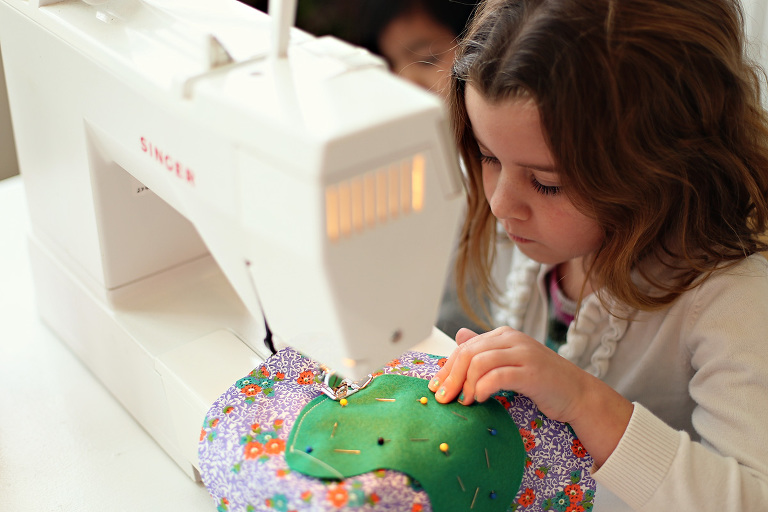 Little eyes always watching her big sister…
50mm, ISO 250, 1/160, f/2.8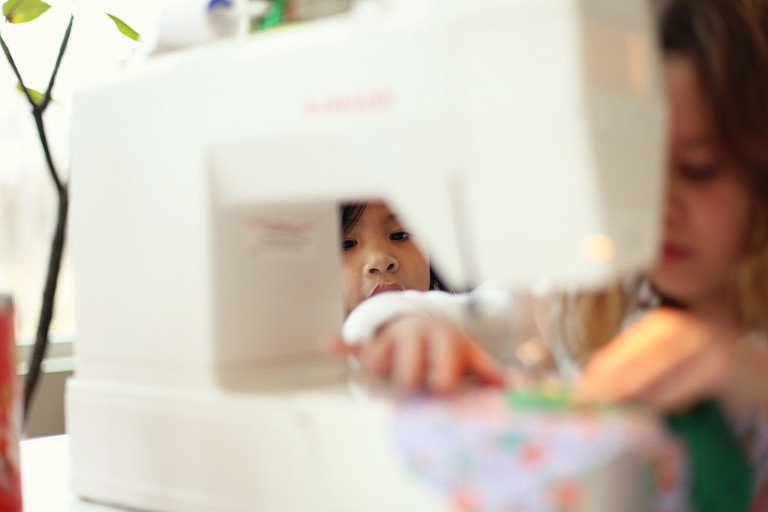 She told me homeschool would be more fun if there was more crafting involved. I happily agreed, so we worked on a pillow between subjects. She always wants to use my good fabric scissors, but they are a challenge for left-handed self. If any of you seamstresses out there have a suggestion on scissors for lefties, please share. Not kid scissors…the real deal, please…she's serious folks.
I'm going to keep capturing her doing her thing and it will keep making me smile to think about how it might play out in her life in the years to come.