UPDATE: Click here for the 2017 version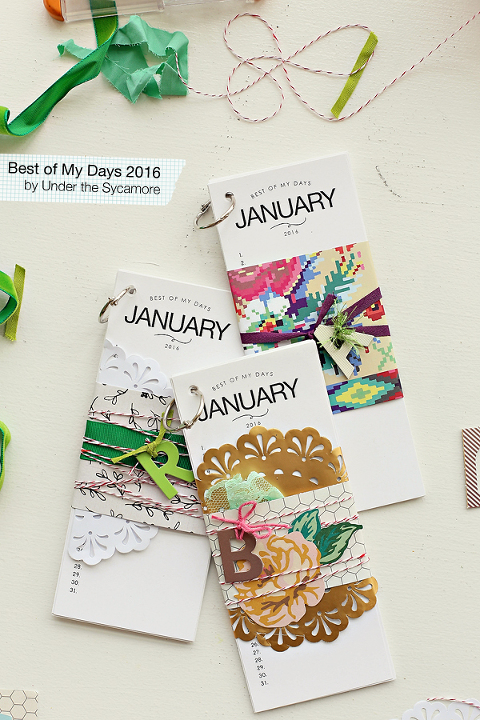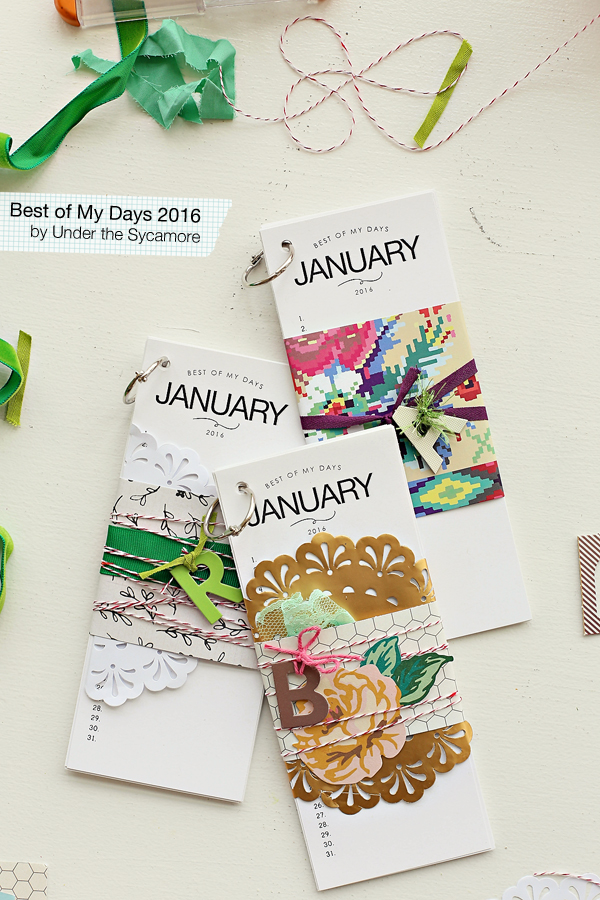 It is here! You guys do such a good job reminding me to get these made!
If you are new to the blog, this is a very simple idea I started doing back in 2011. It is kind of like a little notepad, but with a goal of recording something great from each day. Maybe it is a big event or maybe it is just something small. Recording the joys of each day helps me nurture gratitude in my heart. The calendars were actually created with the idea of giving them as a gift at Christmas. It can be something to slip in with gifts for friends, teachers, family and kids.
Step 1: Download the pdf files by clicking here (look for the download button at the top right corner of the screen)
Step 2: Print each pdf on cardstock paper.  I print mine at FedEx Kinkos.
Step 3: Trim each page. Mine are cut to about 3 inches wide.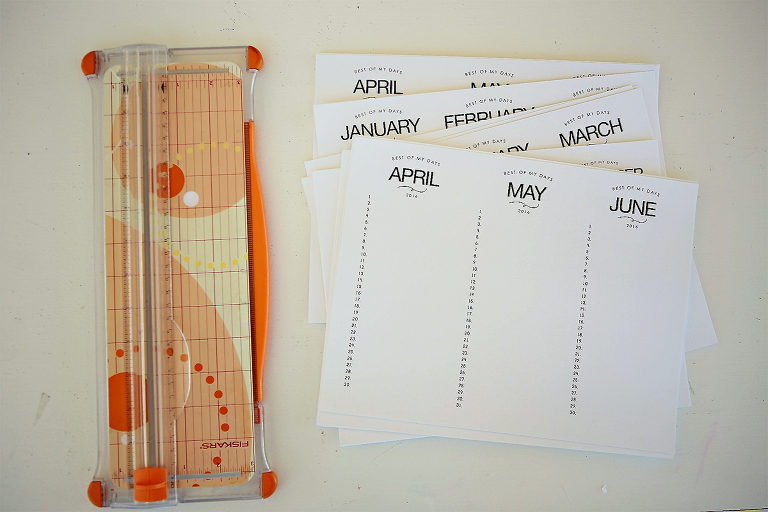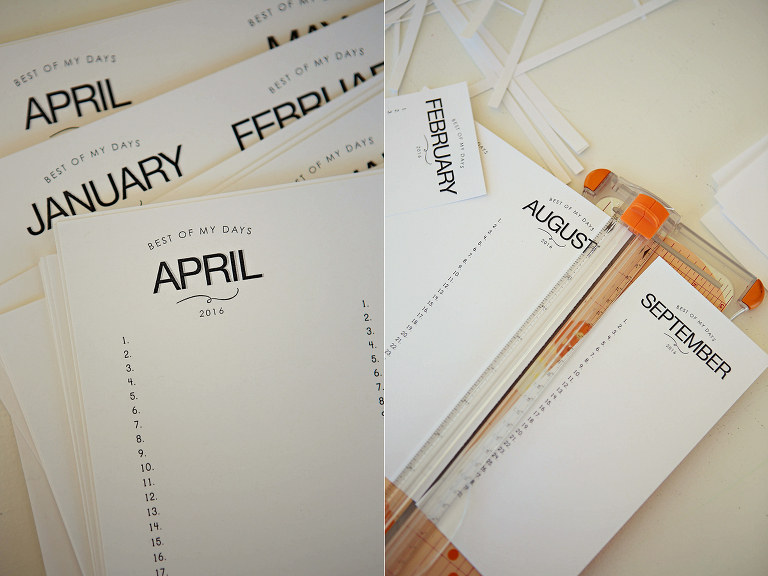 Step 4: punch a hole in the top corner and add a metal ring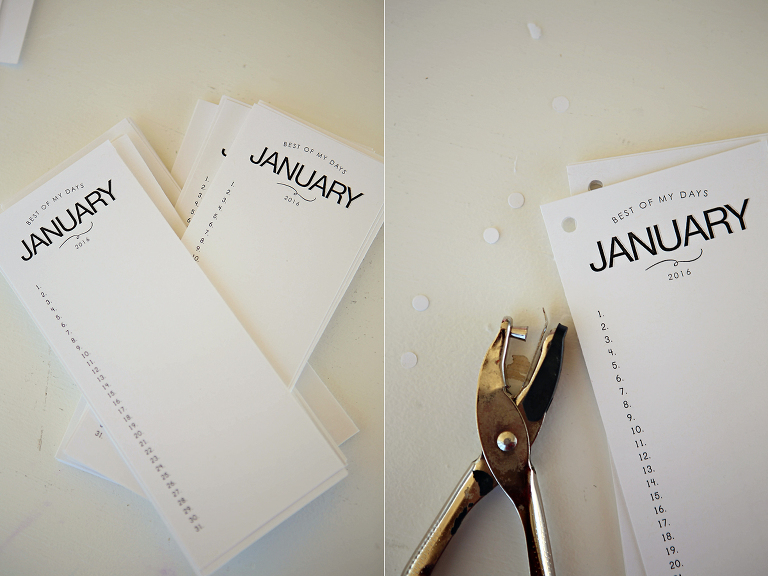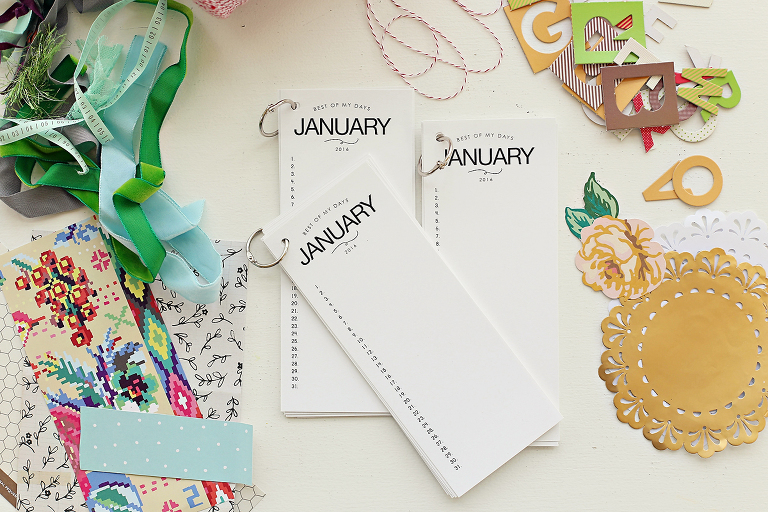 My favorite part is wrapping them up for friends. I just layer and keep layering.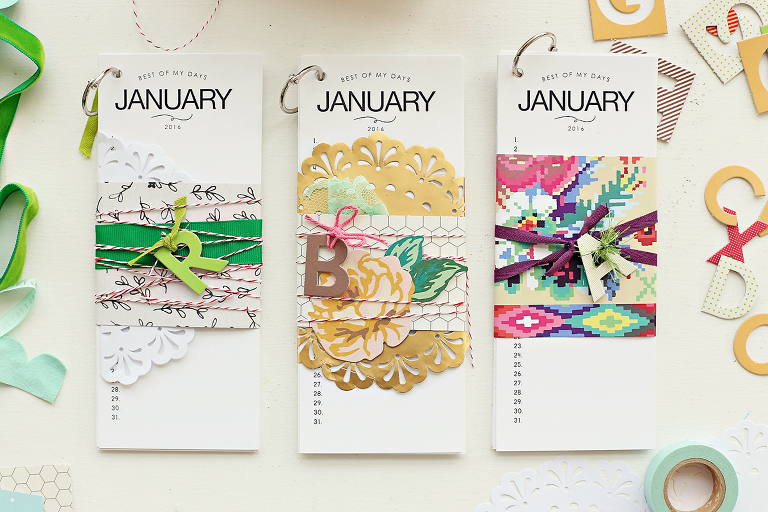 I would love to hear how many of you are still using these and what you have enjoyed about them. Who will you be giving them to this year?