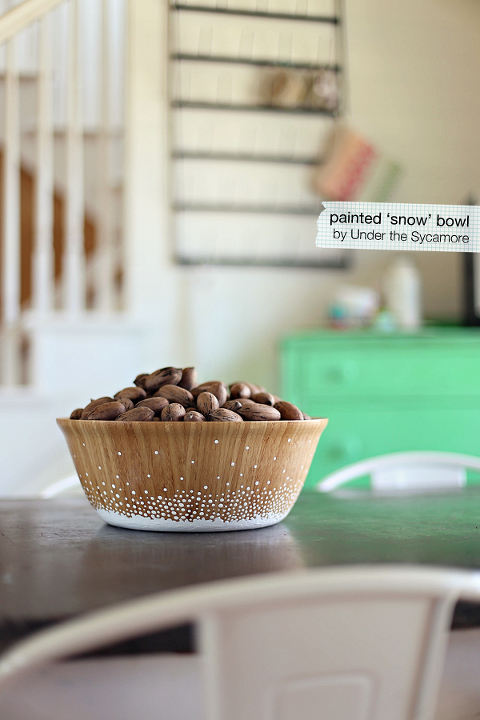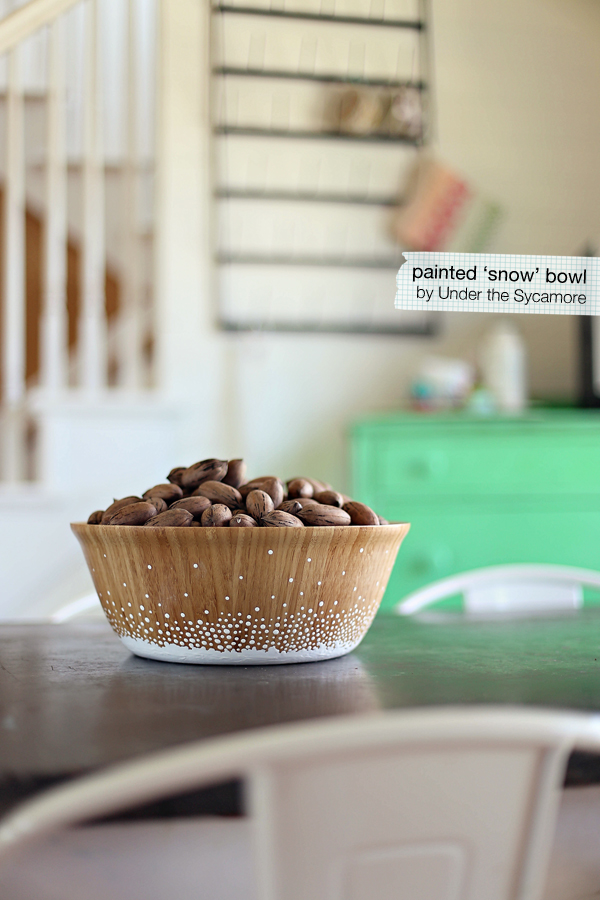 Our pecan bowl gets bigger and bigger each year. If I have to endure the fall and winter months, at least there are pecans. Granted, I would rather eat my pecans with ice cream on a hot day…I'll take what I can get. Our generous friends let us come gather pecans at their farm again. Here are links to the last two years: 2014, 2013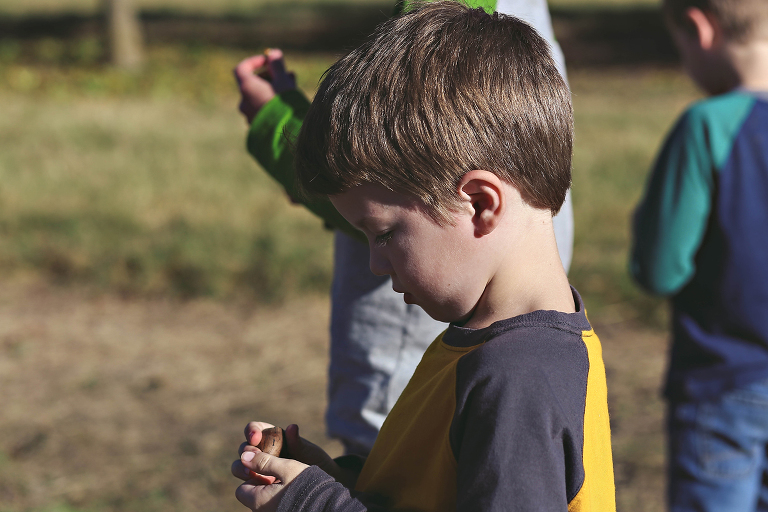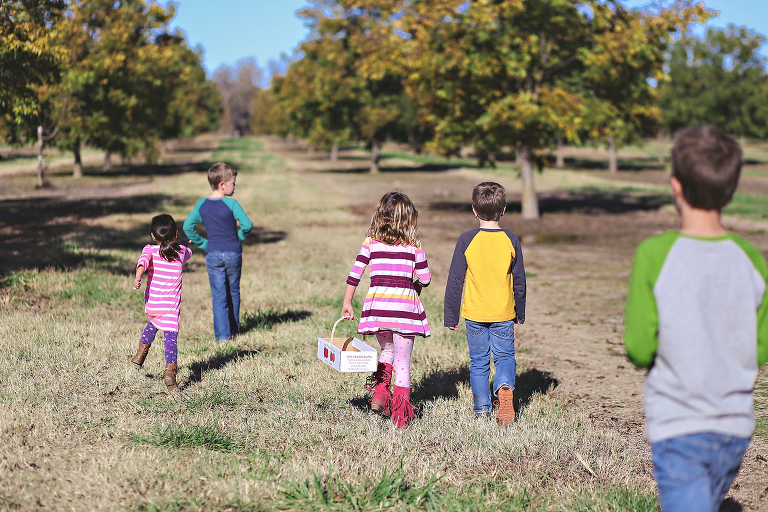 Shaking the pecans from the tree…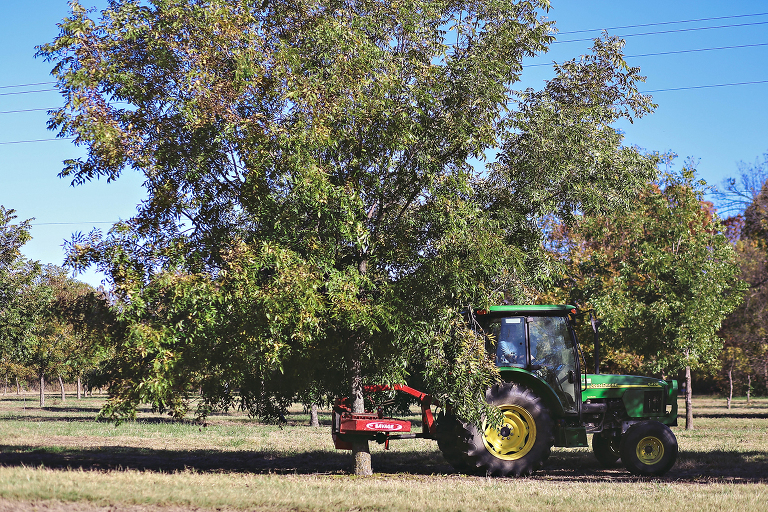 I decided to make a new 'pecan' bowl this year. Americana DecoArt released a new line of paint – Americana Decor Maxx Gloss. It has a finish like spray paint, only you can brush it on and use it inside. You can find it at Micheals (in-store, online), Home Depot (select stores, online) and Jo-Ann Fabric & Craft Stores (in-store, online).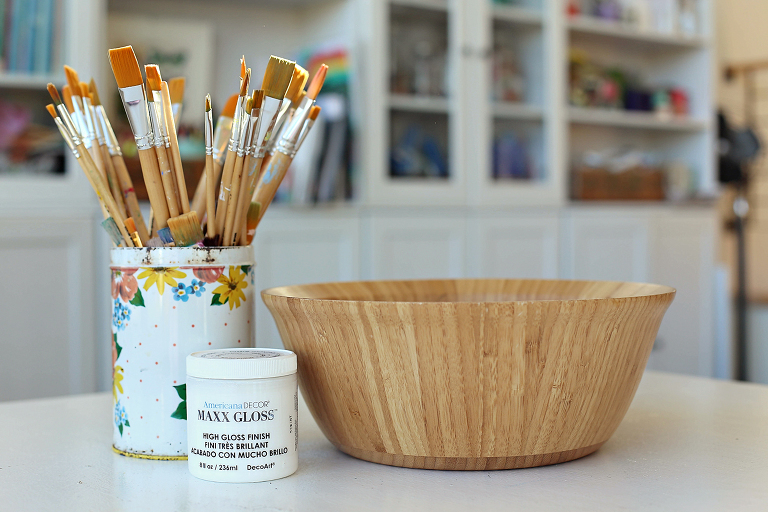 I wanted to do small dots all over the bowl, so I used the end of a paintbrush and practiced a little first.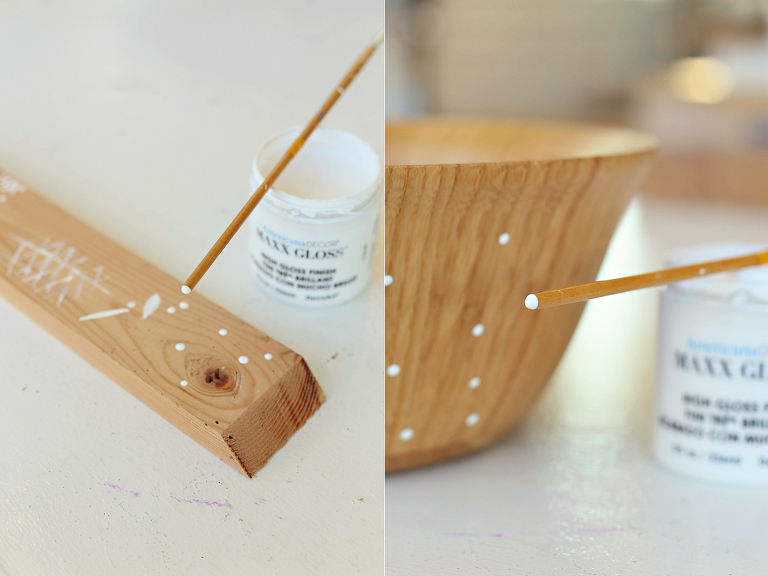 I chose to make the bottom more concentrated and then thin out the dots as I got higher on the bowl. Part of me wanted to do a more intricate design, but with kids interrupting I knew I better stick with simple.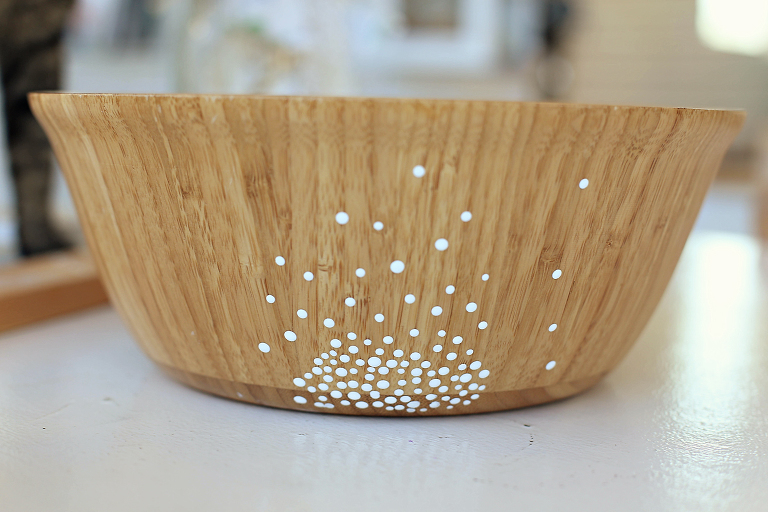 It reminds me of snow falling…feels very 'winter-ish' to me. Pecans are the sign that the cold months have arrived and more time will be spent at the table than outside.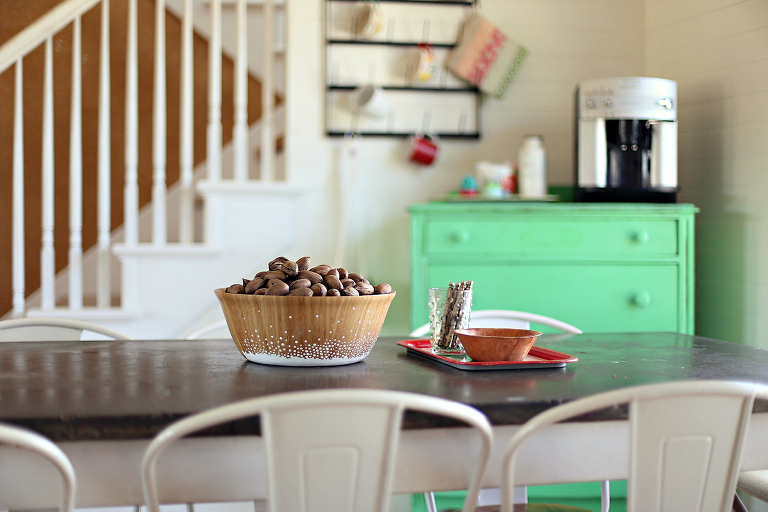 "I make it through the dark, cold months by cracking pecans most nights.  It is something I did with my grandma growing up. My grandparents had a huge pecan tree in their little yard. Every year hundreds of pecans would fall to the ground. We'd make a game of gathering them up and grandma would crack and jar them all. Her freezer was always full of big glass jars of pecans. My grandparent's kitchen table always had a bowl with shelled pecans on it. As we gathered around that table, it just felt natural to start cracking pecans. When hands are busy, we lingered at the table longer." – me, 2014 post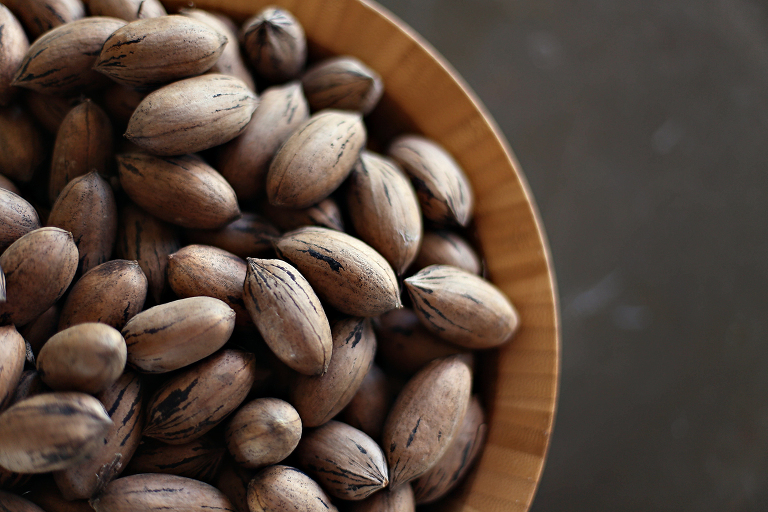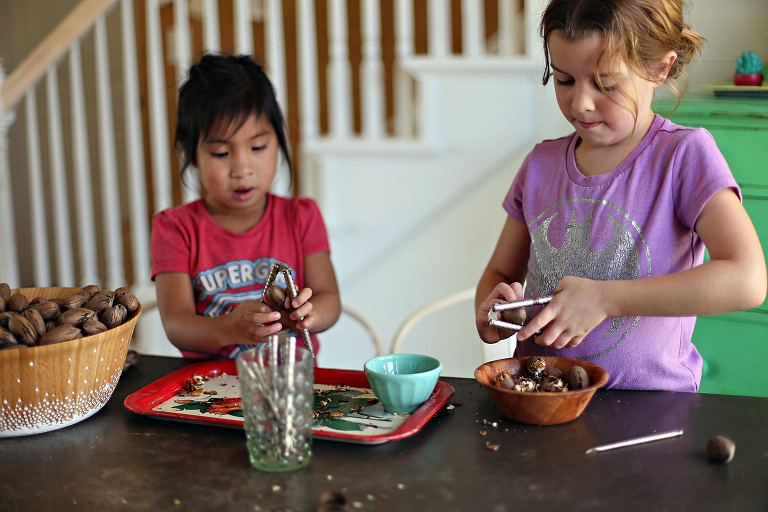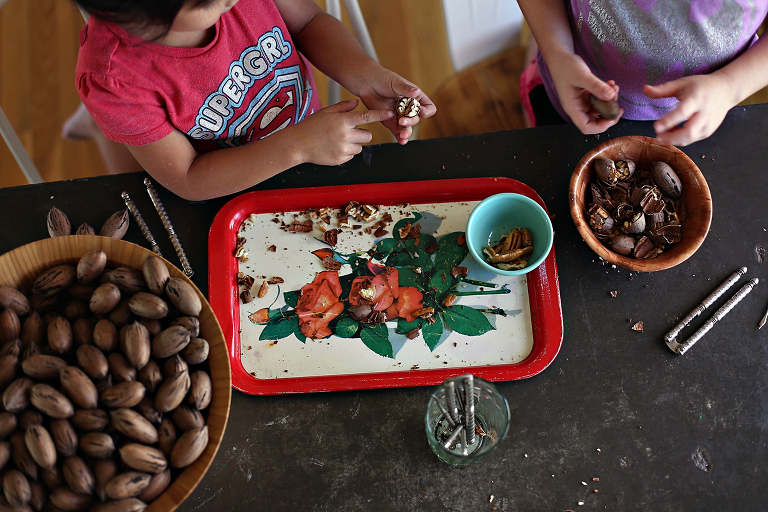 Letting the kids crack the pecans creates a MESS. Part of me wants to avoid the mess by not letting them join in, but the bigger part remembers growing up cracking pecans with my grandma. I am confident I made a big mess too, but not once do I ever remember her mentioning it.