We finally finished our outdoor tables! These were a long time in the dreaming/making. We eat most meals outside, except in winter when I am in hibernation. As a family we outgrew our picnic table. When we have friends over, we would eat in shifts. I longed for long tables to fit friends and family around all at one time – tables wide enough to hold plates and all the food in the center too.
While I was away one weekend, Chris took it upon himself to start building me tables. He didn't have a set design, just a general idea of what I wanted and a goal to use up as much scrap wood as possible. They came out perfectly.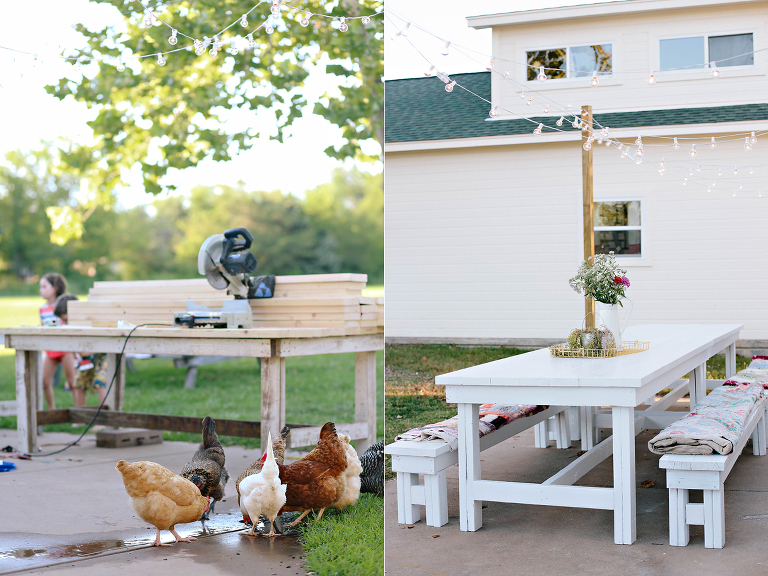 I showed him this picture from Pretty Pastel Style as the look I was wanting. He took that general idea and ran with it.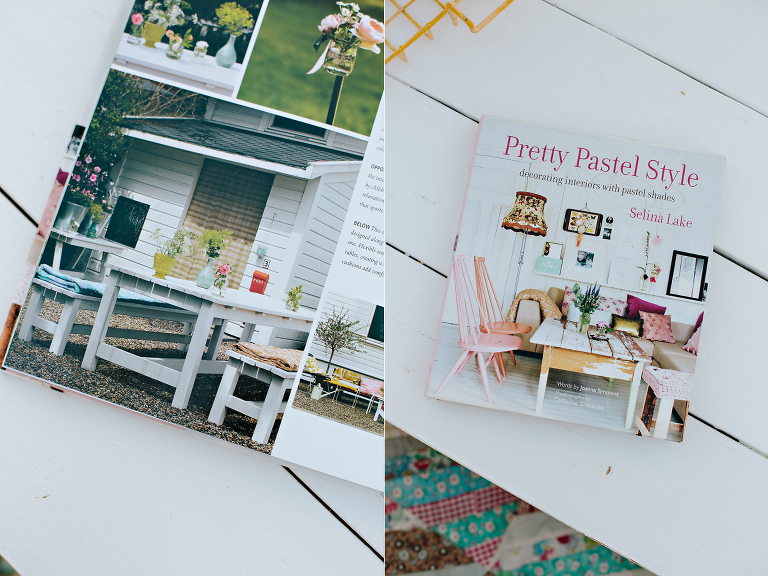 The kids all helped and you can see some of the wood was really rough. We knew we would be painting it.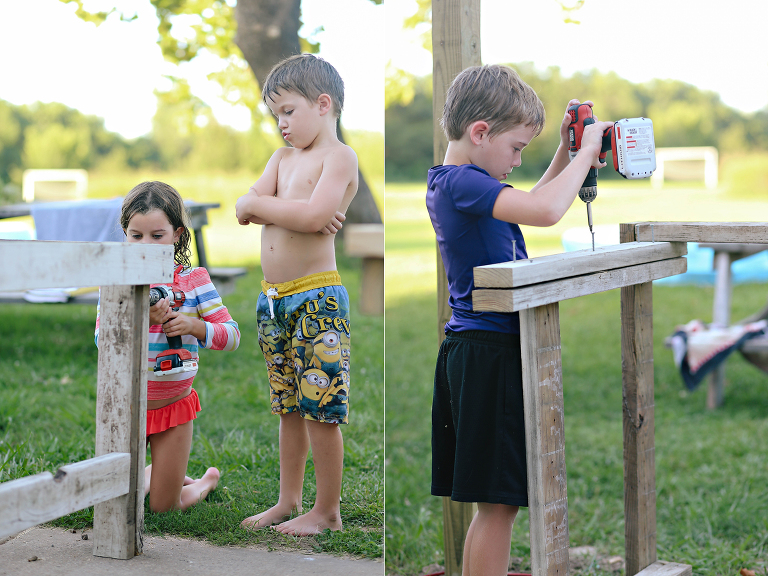 We bought new boards for the tops of the tables and benches.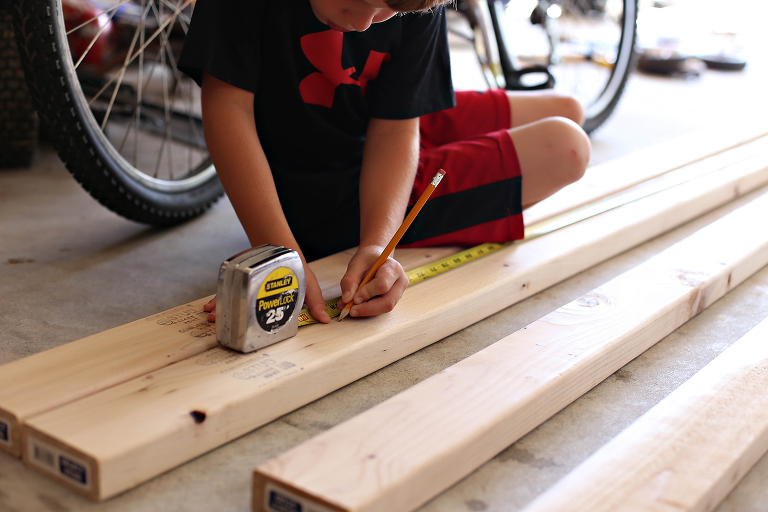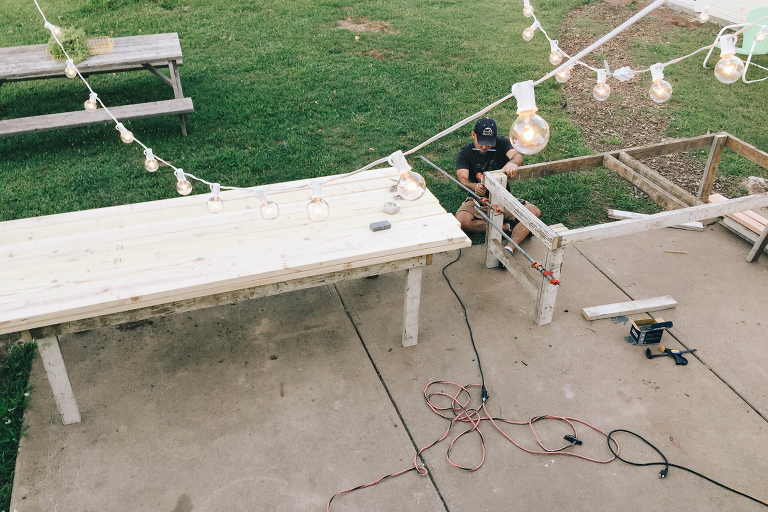 One of the biggest concerns (on my part) was what paint to use. I didn't want to stain the tables because – you know – I like white. The tables will be outside under the elements all year round. The weather elements are nothing compared to the 5 kids. We are not easy on furniture. I decided to use Dutch Boy Porch & Floor paint. My thought is if it is durable enough to cover a porch or floor, it might stand a chance against my crew. I opted for white gloss. Gloss is the easiest to clean. I think a matte or satin finish would be beautiful, but it would never last around my house. I need to be able to clean the tables easily! I also choose to brush the paint on to get in all the cracks. A small roller would work for parts of the table too.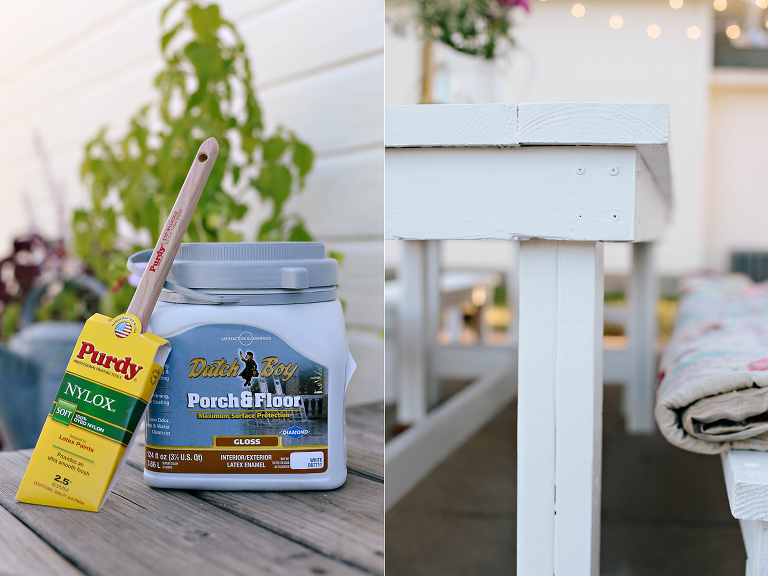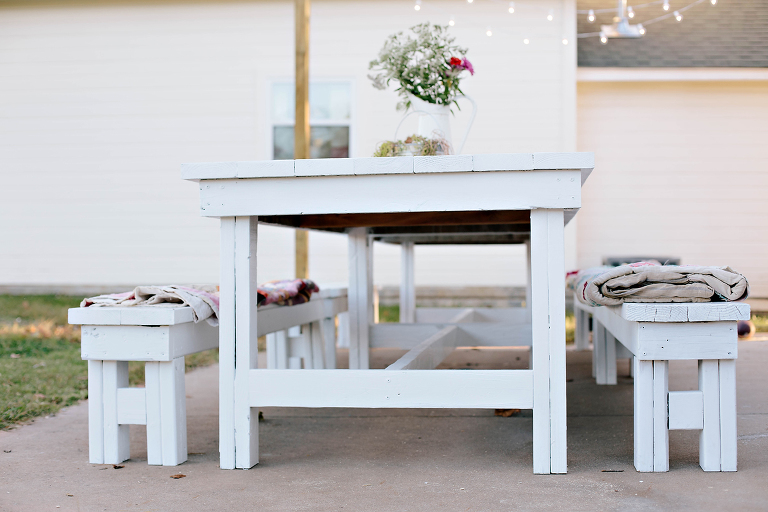 Slowly this little space is coming together. Next up I want to paint the concrete. It won't be white, maybe a gray. I think it will make the whole space look clean and tidy…at least every now and then.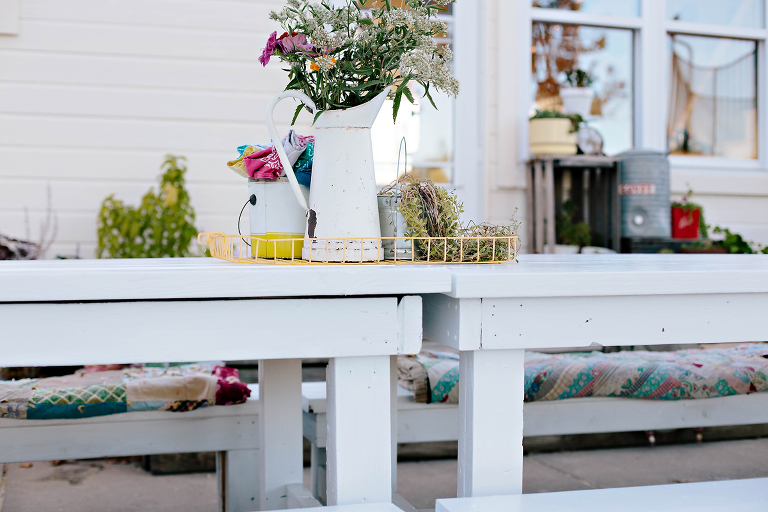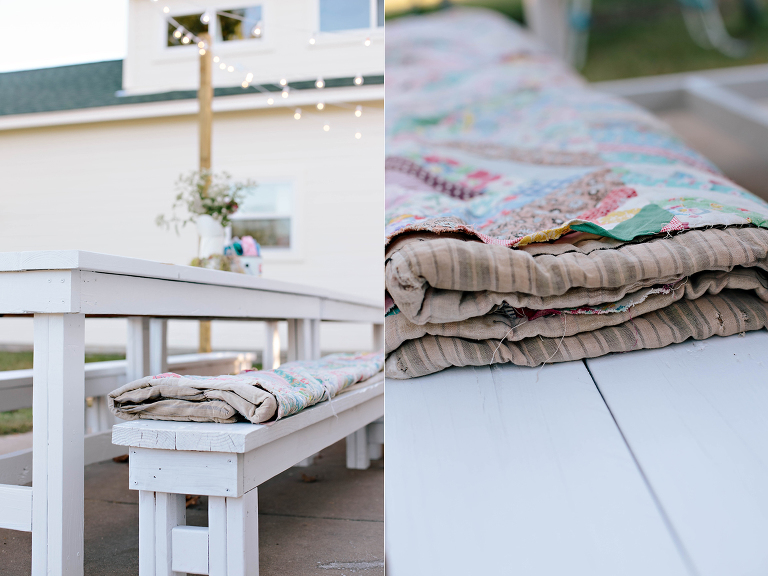 The tables look pretty for a portion of the day. The rest of the time they are beautiful in a different, functional way.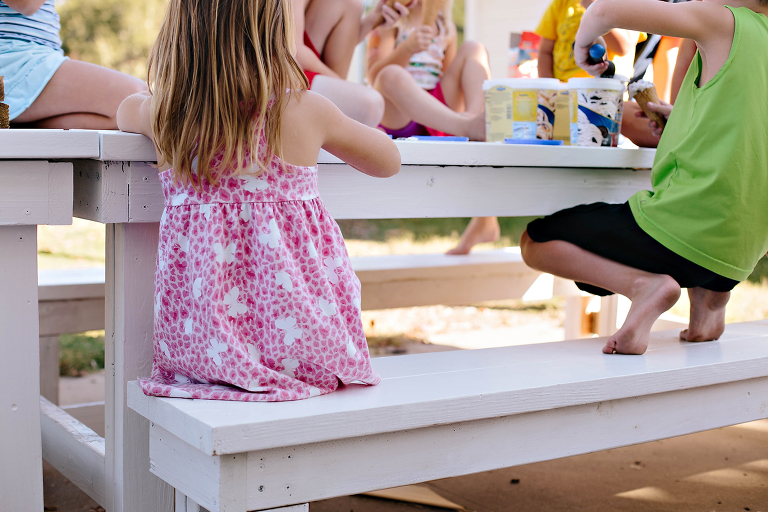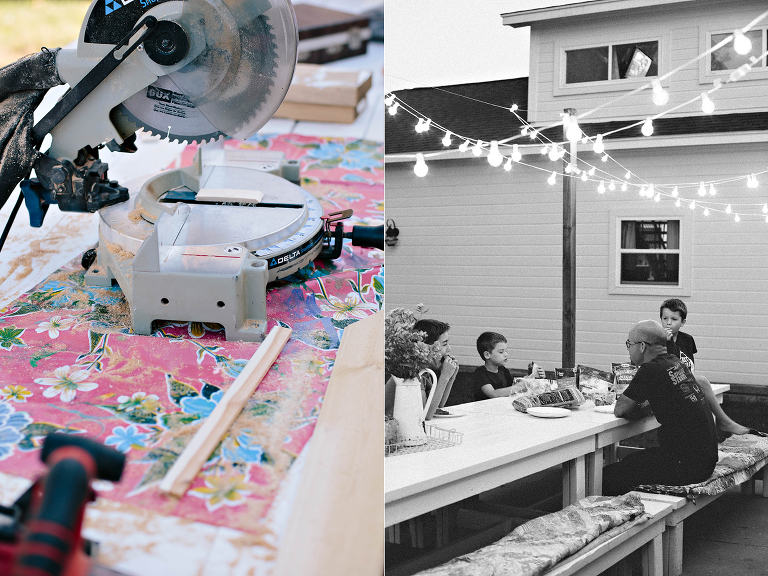 So many friends and family have gathered around the tables even before they were finished. Lunches. Dinners. Lots of pancakes with lots of little people. It is my favorite place to linger….except at high noon. I did not think about how bright white glossy tables are when the sun is directly shining down on them! Sunglasses at lunch! 🙂