DO NOT GO ON A WEEKEND.
If you only remember one thing from this post – let it be not to got to Turner Falls on a weekend.
We've had Turner Falls on our list of Oklahoma places we wanted to take the kids. Chris and I both went growing up. We took our older two boys when they were toddlers. I am not a fan of crowds. That is actually an understatement. I start sweating and my stress level sky rockets in crowds. I knew I DID NOT want to go when the falls were busy. So, we waited.
We waited for hot temperatures and when everyone else was in school.
The Friday before Labor Day weekend was our day. And it was awesome.
We took our trailer and camped at the park Thursday night. We scoped out a plan for the next day. I wanted to hit the popular areas when they would be the least busiest. So, we planned to go to the Blue Hole swimming area first thing in the morning. The kids were up early and we were in the water by 9am. We didn't see another person for at least 3 hours.
Glorious. Instead of being on edge around water with crowds, I was able to see all my kids and have the whole place to ourselves.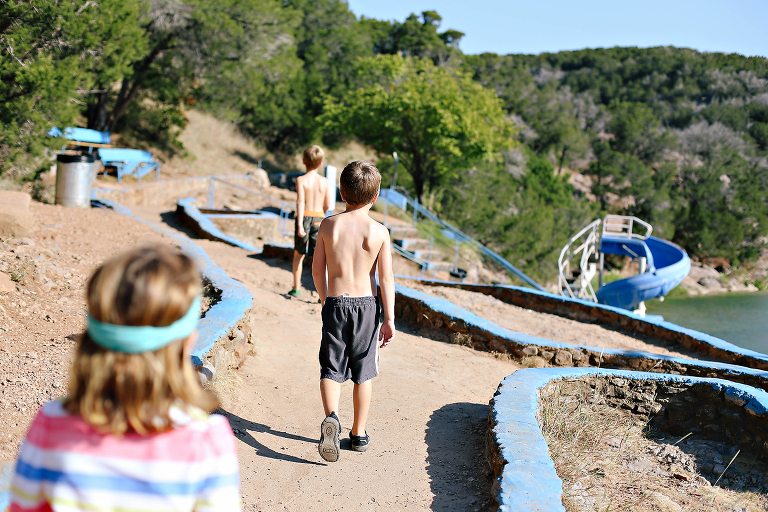 The slides have pretty big drop offs into the water….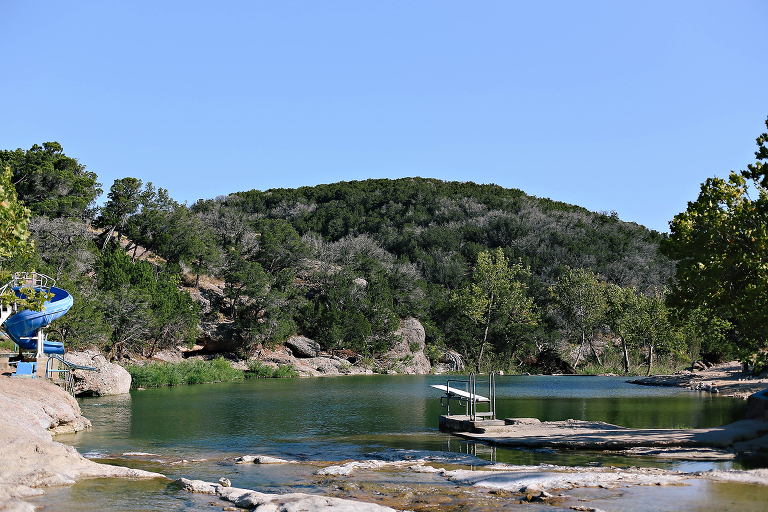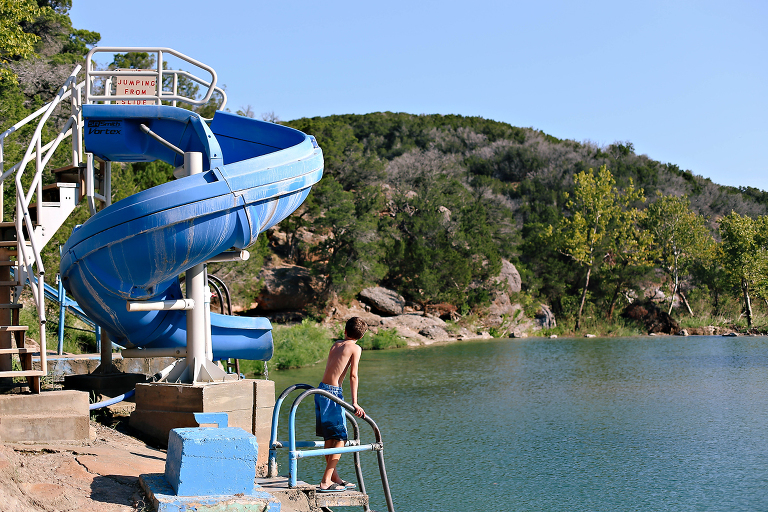 There are not lifeguards on duty. You can swim only in daylight hours…at your own risk. There is a life guard stand where you can pretend to be a lifeguard…which is basically the same thing as being a parent 🙂 Also…Tevas from high school for the win.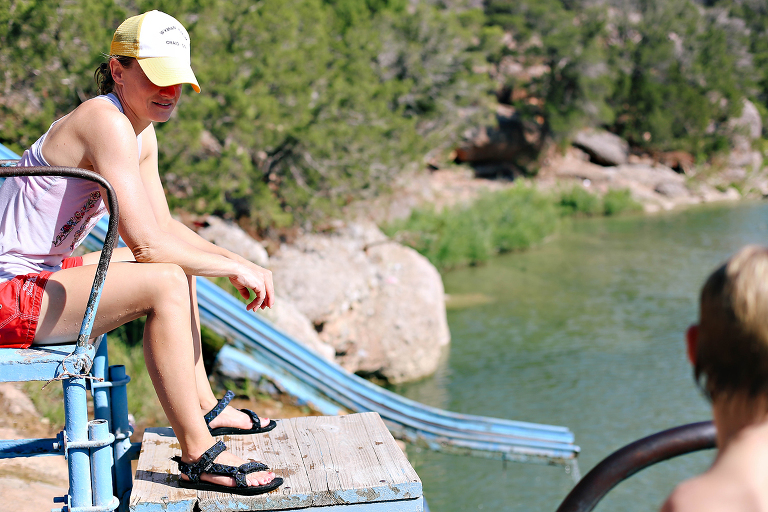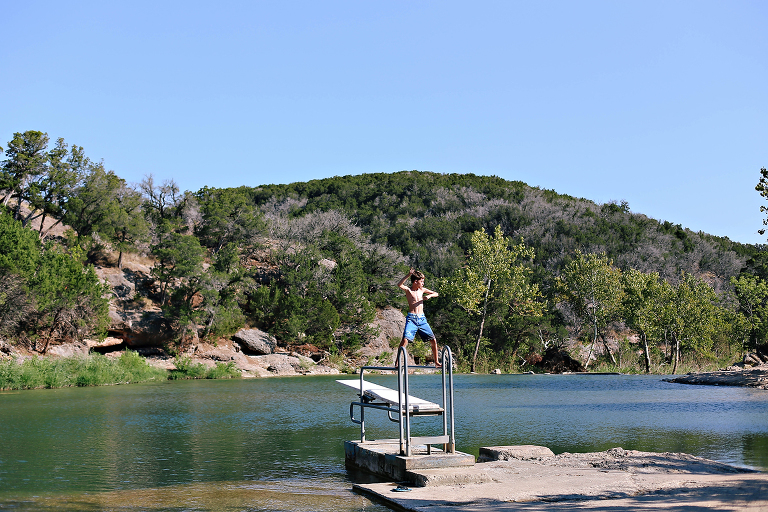 The slide was super fast. We all went down it. My youngest daughter went down on my lap, but we didn't get a picture of that. The park really hasn't changed since I was a kid. It isn't new or fancy, but when you have it all to yourselves it is better than any fancy park in my book.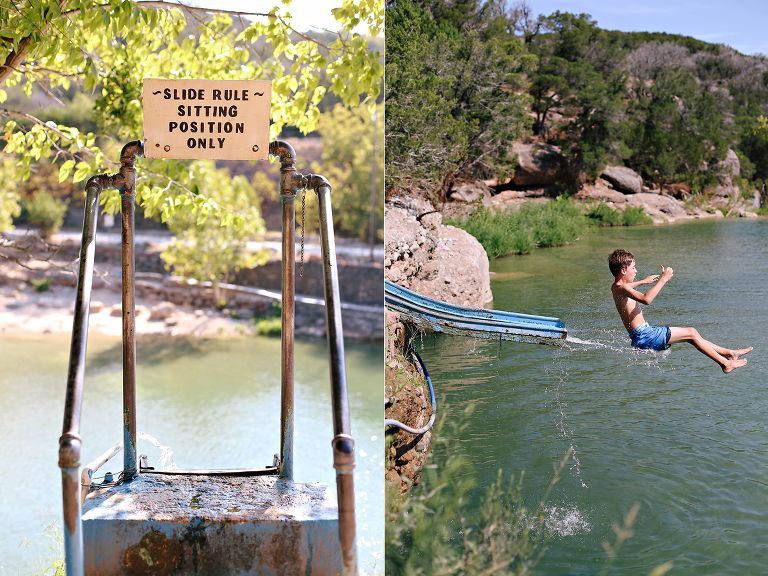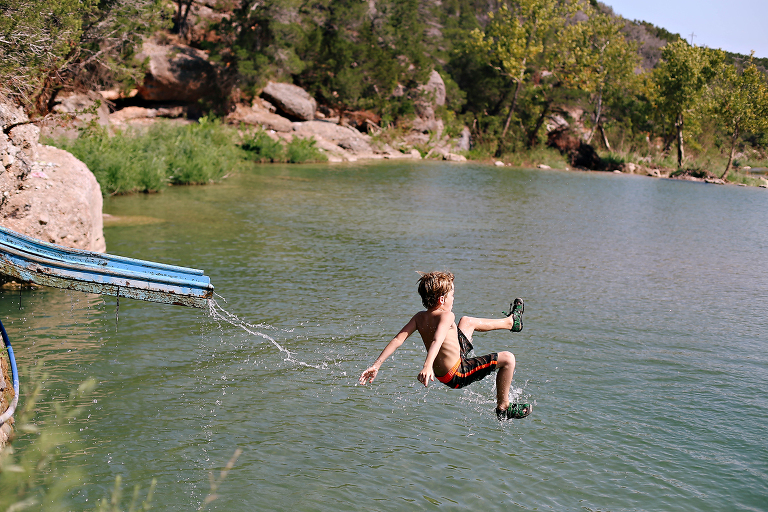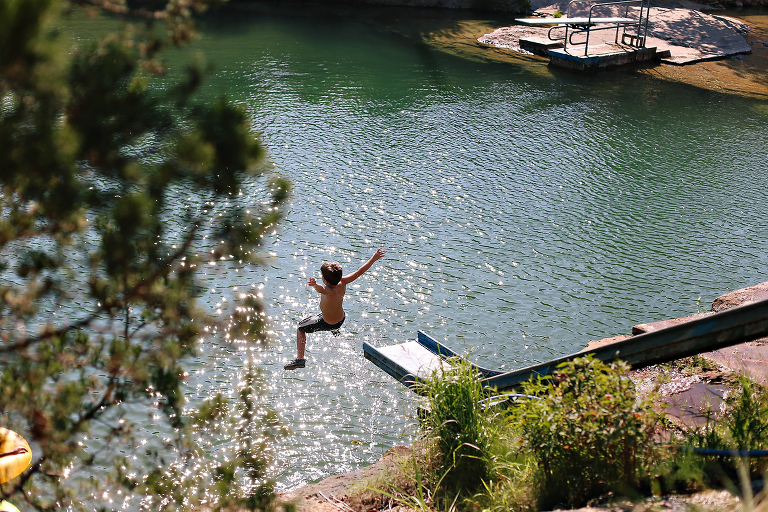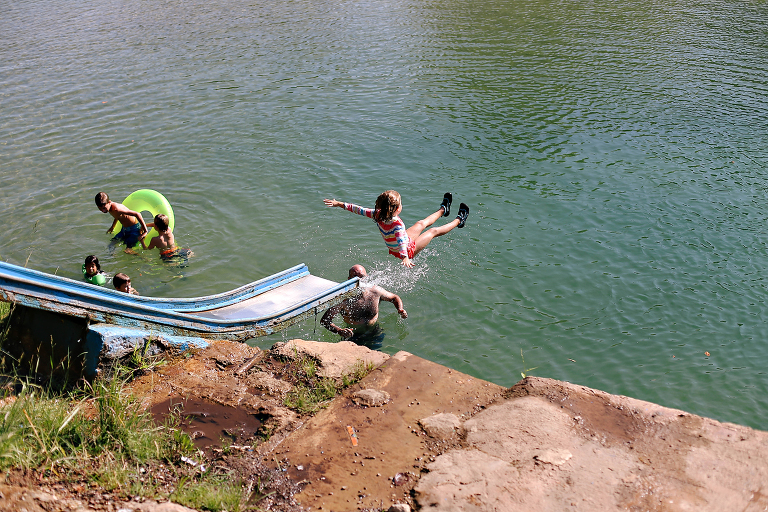 Chris did a ninja jump off the curved slide…it was too much of a drop for the rest of us.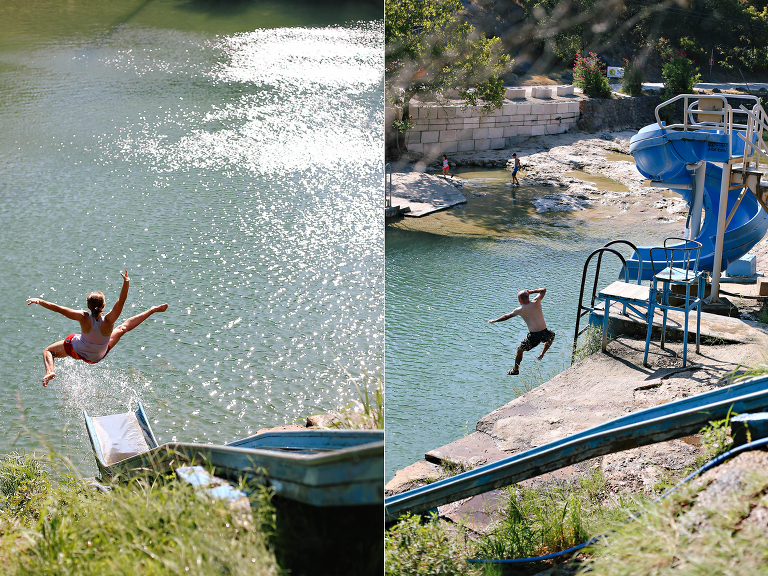 Downstream from the slides is a great place to tube among the rocks. There are plenty of shallow pools for toddlers too. There is also a small sandy beach area.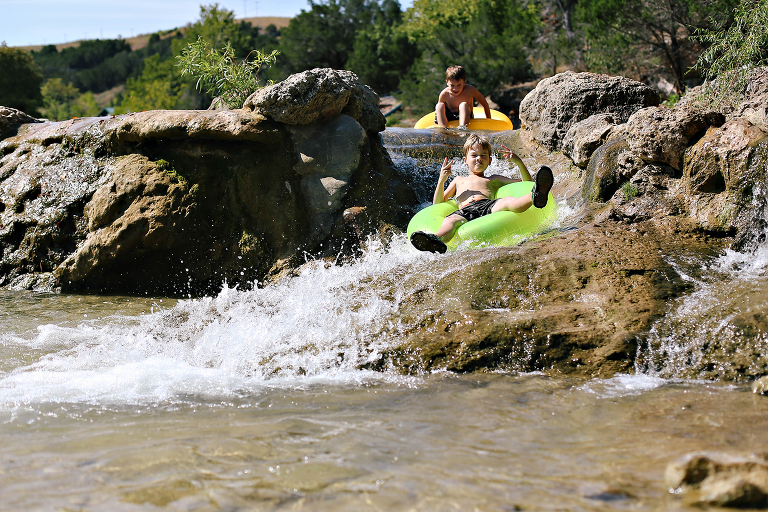 After several hours of being alone in the swimming area we saw one other family arrive. So, we headed back to camp for lunch and to get some school in..it provided a good rest too.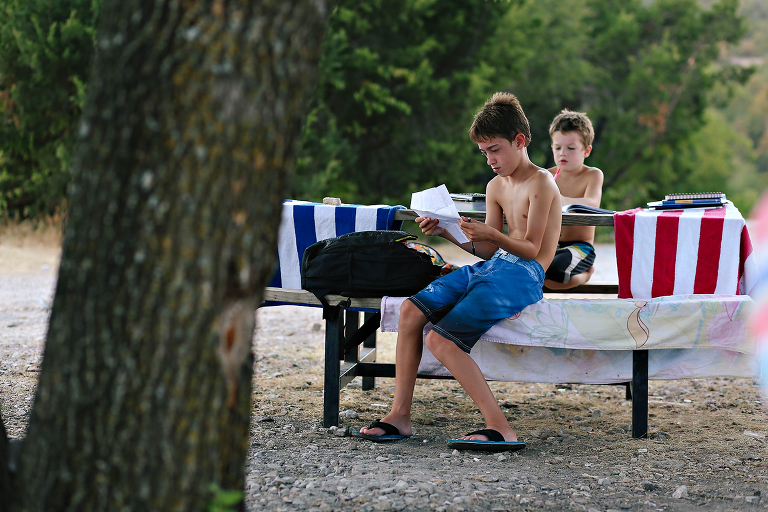 Near the main RV park areas is a parking lot with a sign to hike down. If you follow that trail it will take you to a section of the creek above the main water fall. This was our favorite area of the whole park.  The boys could hike and float down water trails. The girls played in shallow pools.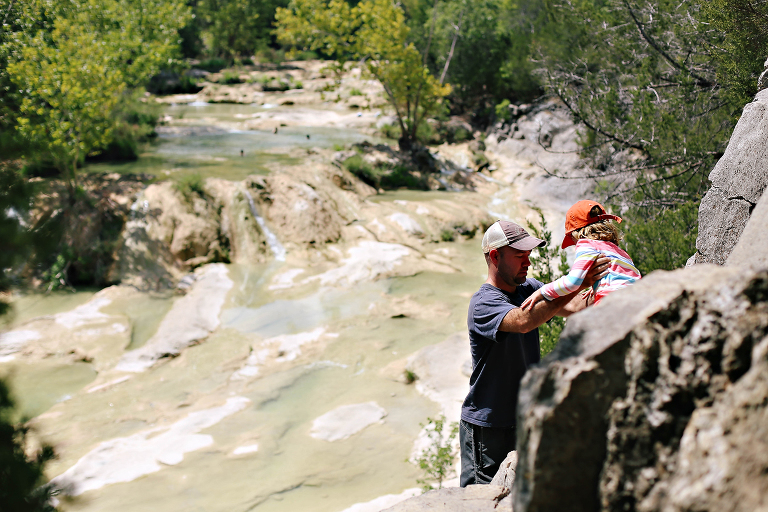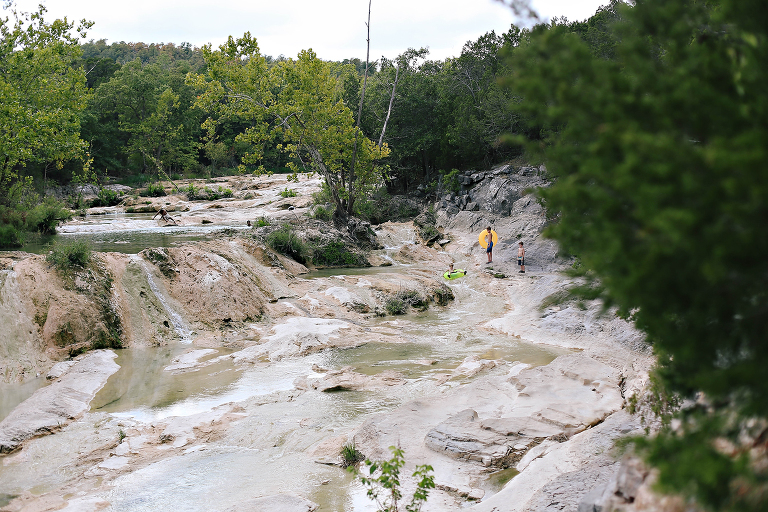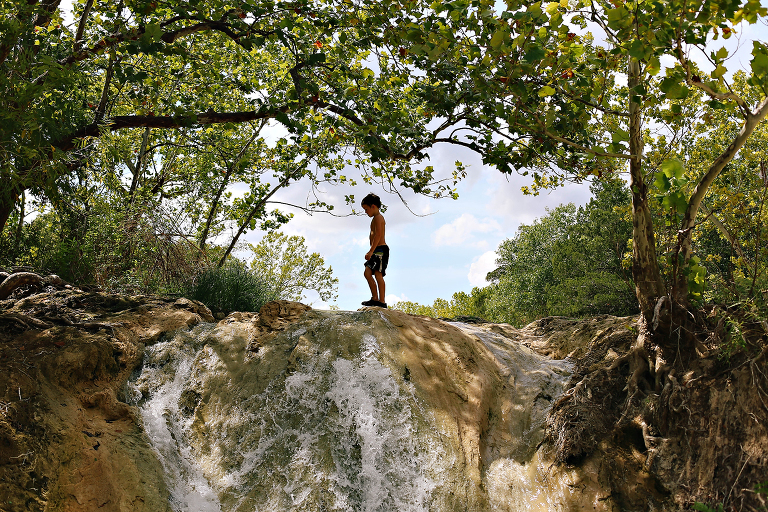 As I watched them I thought of how we carried them on our backs for years. We cut hikes short because their toddler legs could not keep up. Our adventures often felt more like work than fun, but we pressed on hoping one day they would share our love for adventure. Watching them – wild, free and brave – my heart was so grateful for this season and all the years it took to get here.
And we walked away with only one minor flesh wound. Win!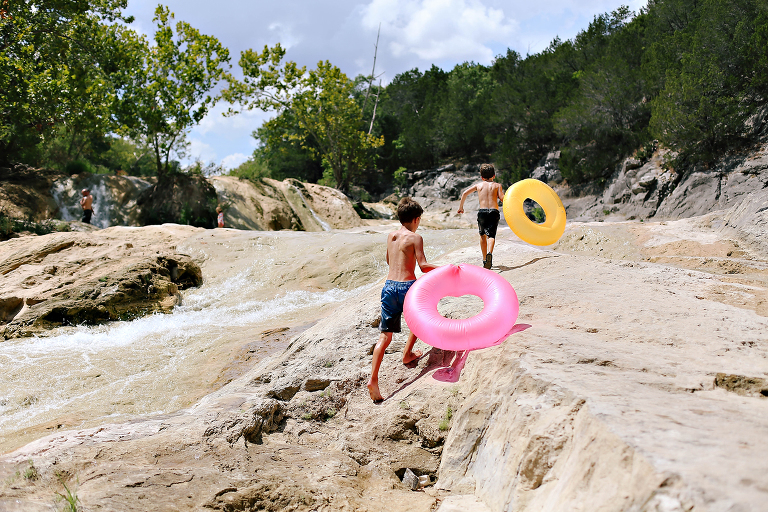 This is the main portion of Turner Falls most people see. This road leads to the main waterfall. Along it is a 'castle' built in the 1930s to be a summer home. The water is so clear, but the parking lot, porta potties and cars aren't as serene to swim near as the upper portions of the river. This was around 5pm on Friday – you can see cars and people were starting to come at this point.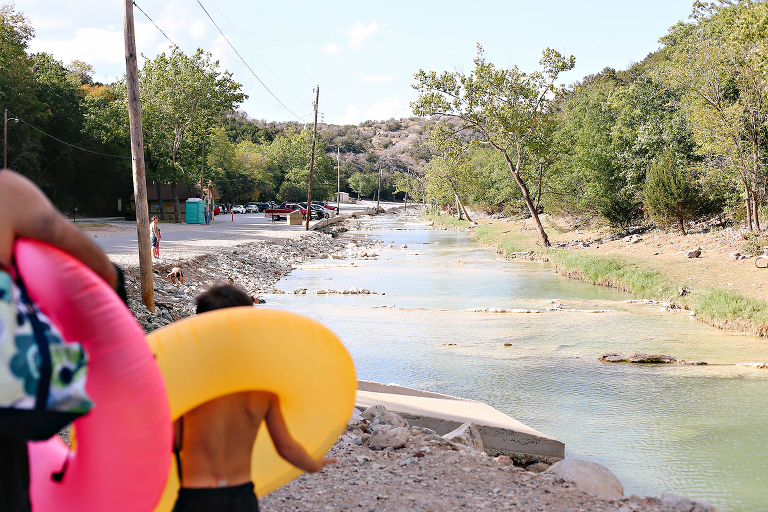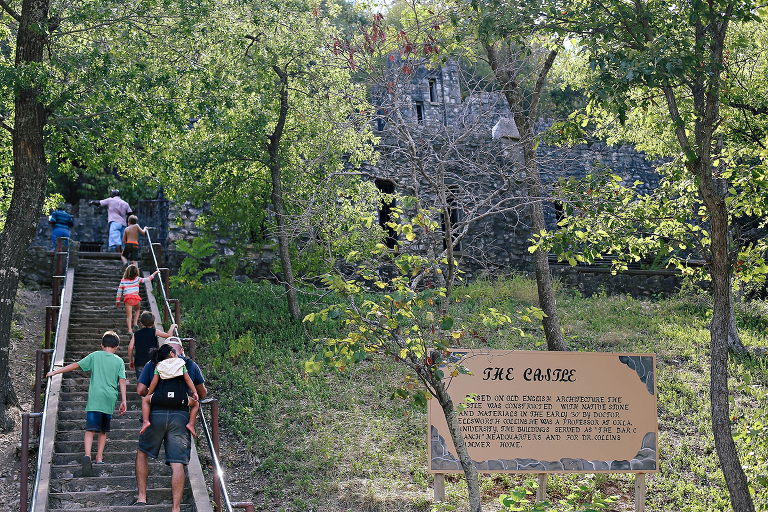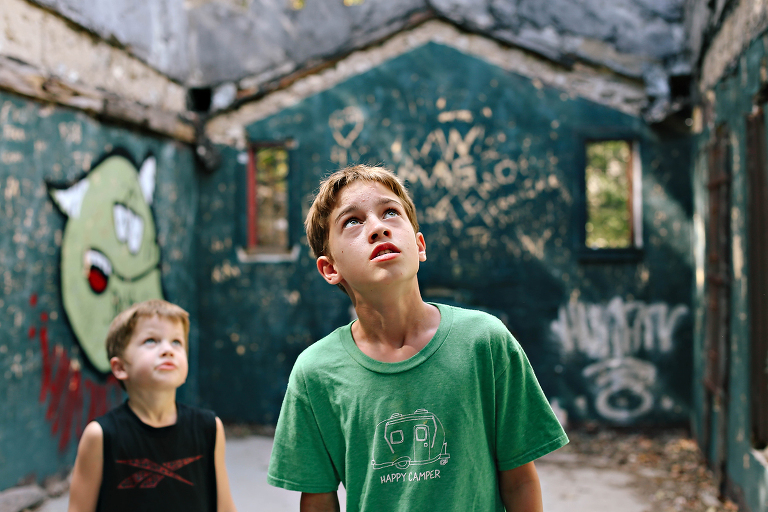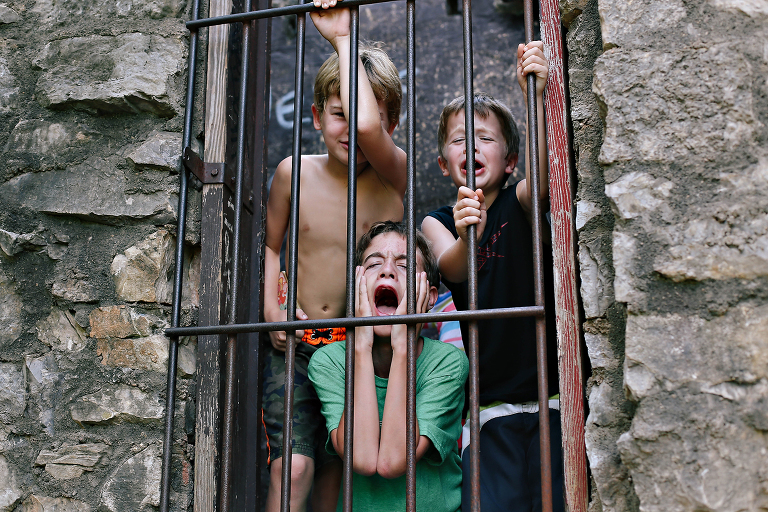 We also waited to visit the main waterfall until the last few hours of Friday night. There were probably about 20 other people in the area. As we walked to the falls, we saw lots of people leaving…headed to dinner. Definitely visit the falls on the off times.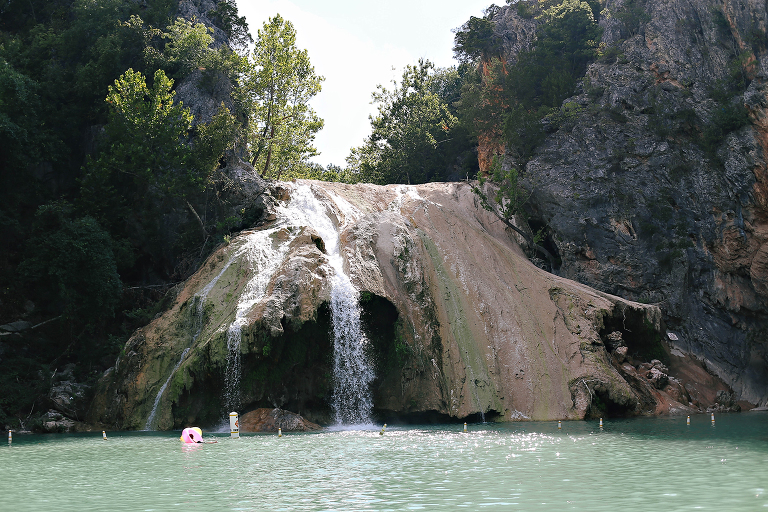 If you want to plan a visit to Turner Falls, here are my tips:
Go on a hot weekday when school is in session. We left Friday night and heard there were over 20,000 people there on Saturday. When we pulled in Thursday night, we didn't see anyone in the water or near the water until Friday afternoon.
Visit the Blue Hole Swimming area and the main waterfall early in the morning or around dinner hours.
The park is not free. We stayed only for a day and made the most of that day.
The park is not new or fancy. It does not look like many updates have been made. In general, I think most Oklahoma parks are struggling with finances. We did not see a lot of litter and the park was very quiet. However, I have heard the weekends are much different. Some say the weekends there is litter everywhere and music blaring. I can't confirm that, but I can say that was not our experience on Friday (when school was in session).
Water shoes are helpful for hiking around and walking in the water.
Go to the area above the falls! Hike up and down the river. The rocks under the water are very slippery. Try to walk from rock to rock above the water – or let little ones swim on their bellies.
Bring inner tubes. My kids favorite part was floating down the slow areas and going over natural slides.