An unexpected result of homeschooling my kids has been a deep interest and appreciation in history for me. I'm constantly looking up random facts about places, people and events. Driving to Crested Butte we decided to go through the Oklahoma Panhandle. If you picture Oklahoma as a pan, the skinny long part is the handle…thus the Oklahoma Panhandle.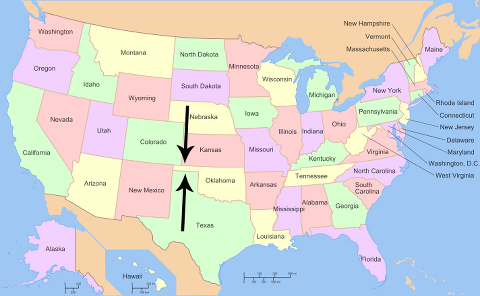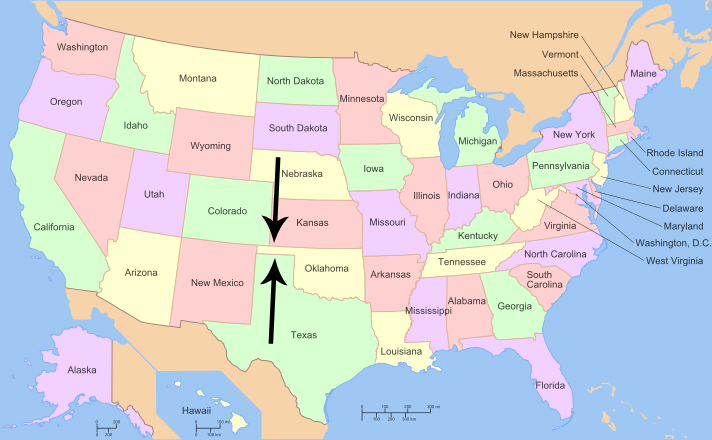 The Panhandle is unlike the majority of the rest of the state. I live in an area of the state known as Green Country…lots of trees, hills, etc. The Panhandle is a flat plain area of the state. As we were driving through I began wondering about the history of the area. It turns out that the area was once known as "No Mans Land". This area of land once fell under the Texas territory, but the Compromise of 1850 and the Missouri Compromise meant that Texas (a slave state) could not extend its border past the parallel 36°30? north. When Kansas became a state, its border was set at the 37th parallel. This left a strip of land 34 miles wide and 168 miles long between Texas and Kansas. Squatters, outlaws, and settlers filled the land, which lacked government. Eventually the strip would be designated part of the Oklahoma territory and is now known as the Oklahoma Panhandle. So fascinating to me!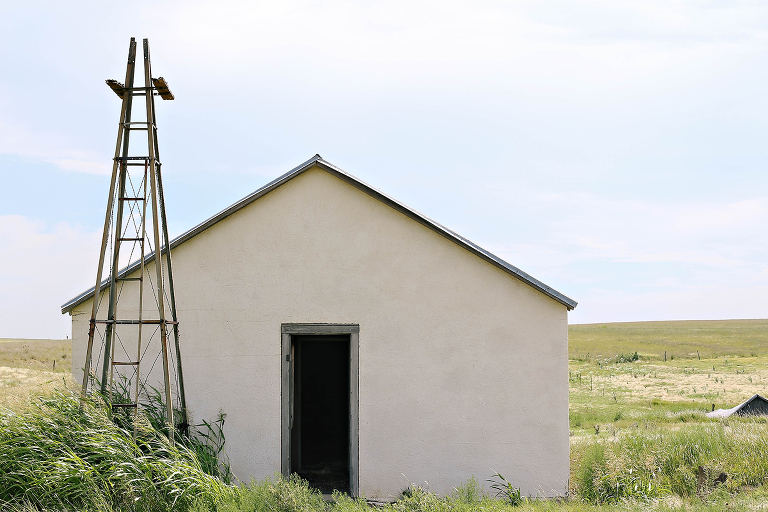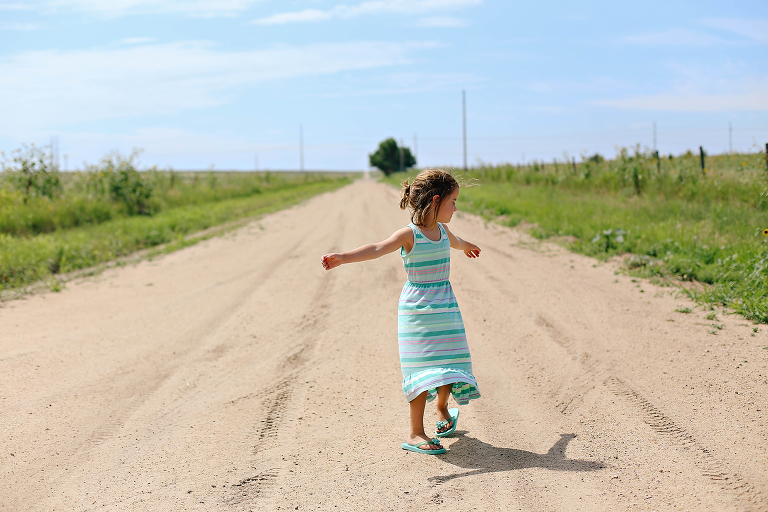 The area also included the Cimmarron Cutoff, part of the Santa Fe Trail. As we drove the roads, I wondered how much has changed in the last 200 years. So much of the area seems untouched. It is incredible to think that early settlers, explorers, and adventurers traveled through this area seeing much of the same sites.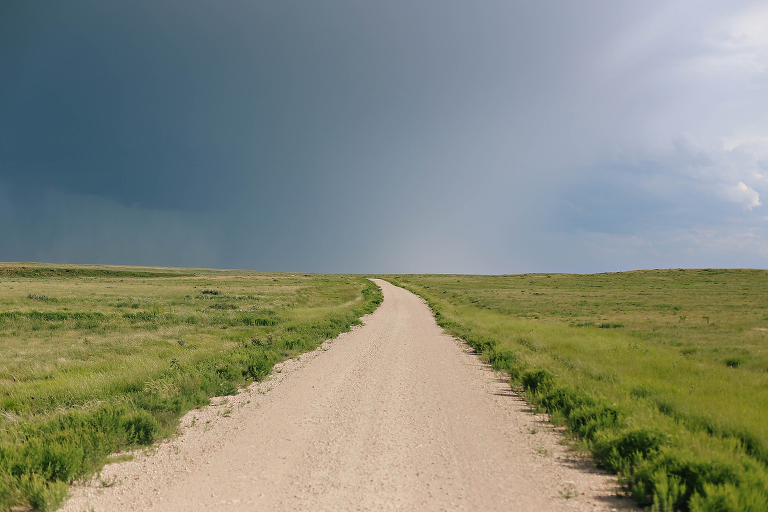 Chris is a master at finding random locations to visit. As we approached Boise City, OK, he had the idea to stop at Autograph Rock. We had never heard of the place, but a few quick phone calls set us on a side trip.
The clean water of Cold Springs Creek was an oasis to travels along the Cimarron Cutoff of the Santa Fe Trail.  The sandstone bluff provided a resting place for travelers on the trail to set up camp, tend to the sick, care for animals and prepare for the rest of their journeys. Those stopping often carved their names in the sandstone – hundreds of names, the oldest belonging to T. Potts in 1806. Nearly forgotten now, 150 years ago this was the beaten path. Autograph Rock is located on privately owned land now. The Sharp family, committed to historical preservation, allows today's travelers to also journey to these rocks and take in a glimpse of our country's history.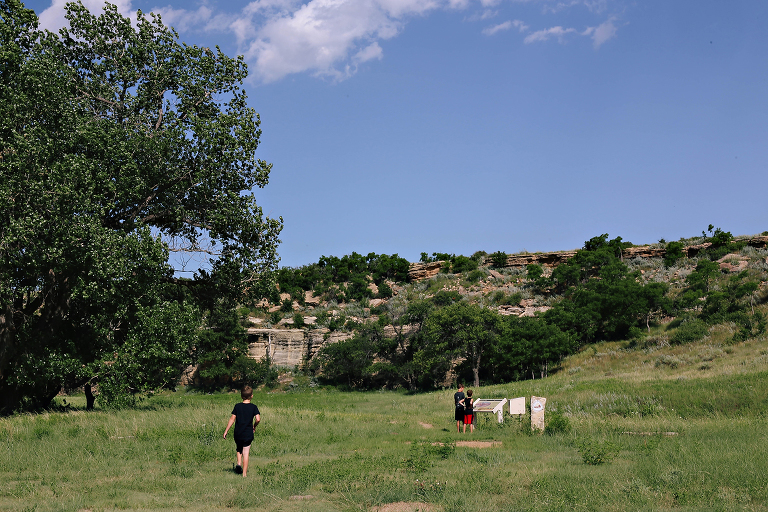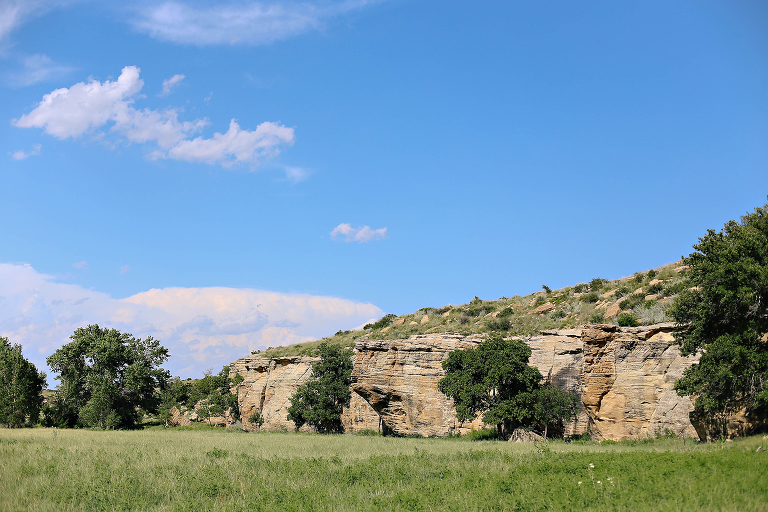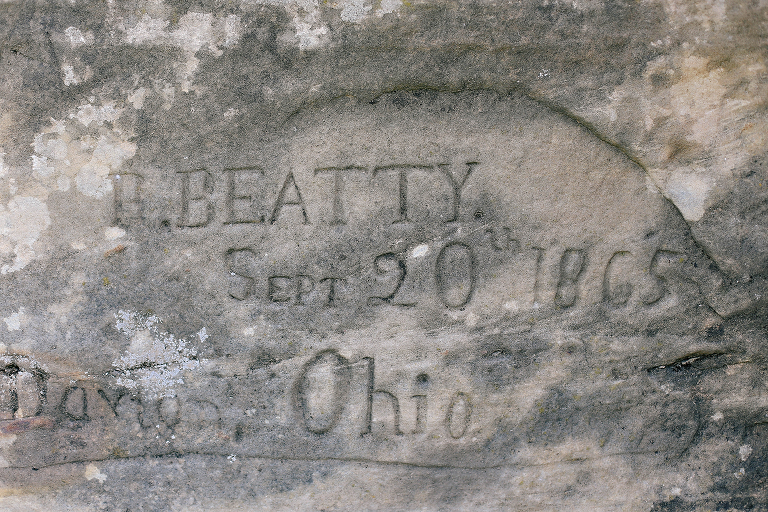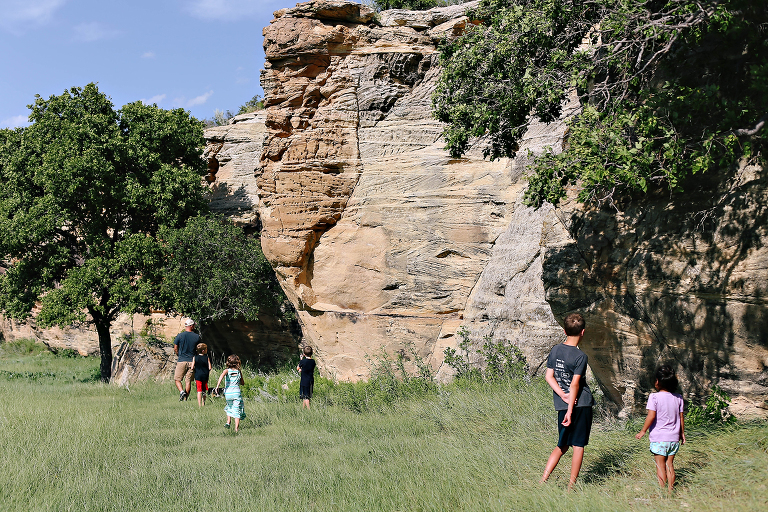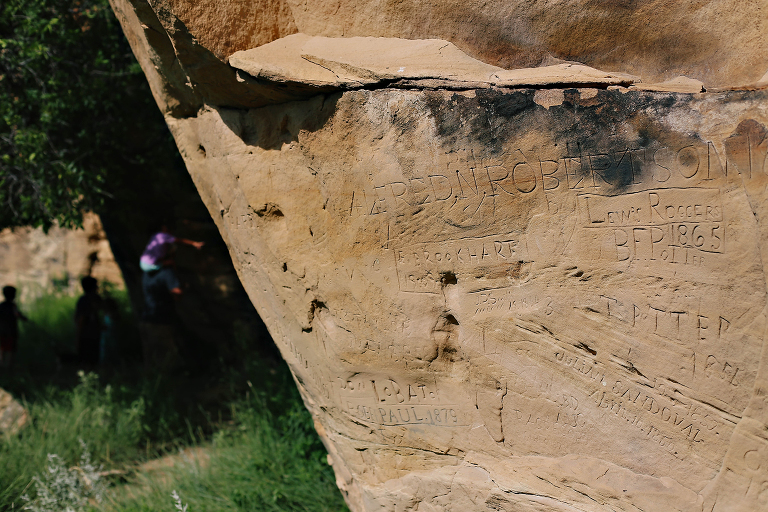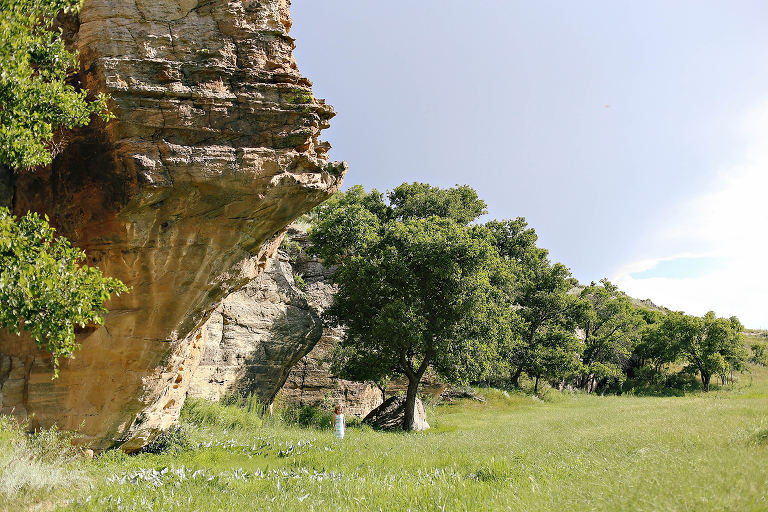 An owner of a mule and oxen train, F.B. Delgado frequented the trail and left his name numerous times.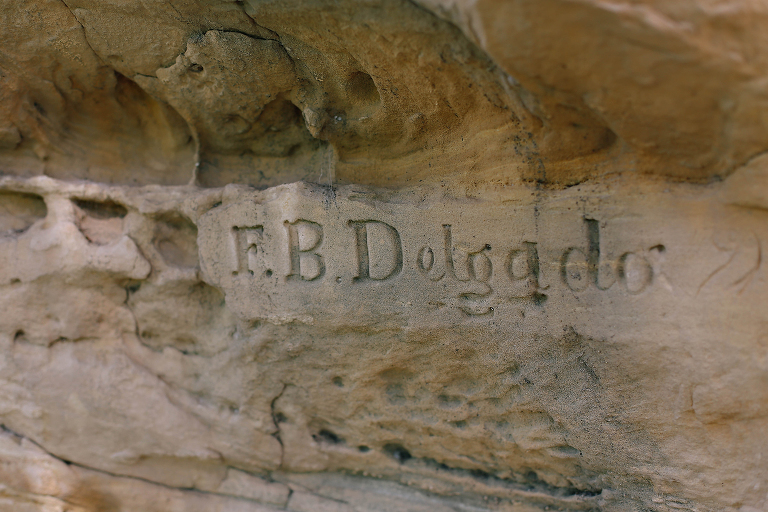 As we walked around, we imagined the area full of travelers…traveling much differently than how we got there. Families maybe a little like ours on their way to a new adventure. It is incredible to think how this once popular area is now so remote. Highways cut through the land several miles away and travelers rarely find themselves among these rocks today. I'm thankful to those that work to record history and those that invest in the future by sharing pieces of the past.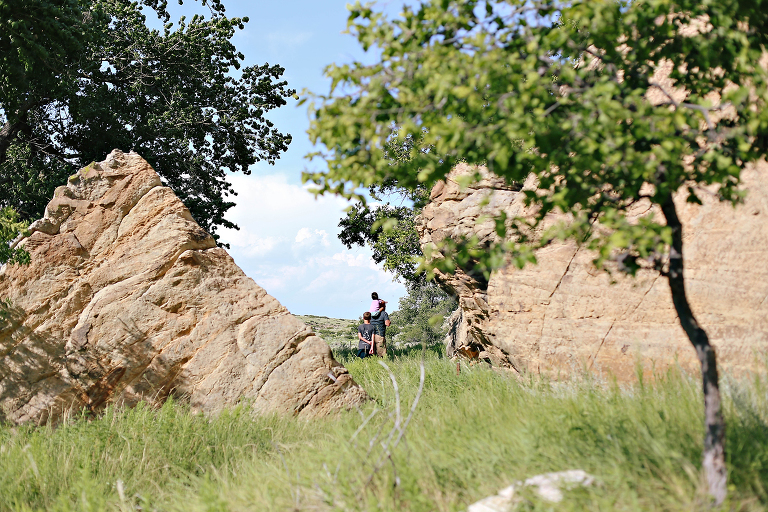 As we began the drive back to the main highway, we drove down gravel roads surrounded by corn fields. An Oklahoma storm was brewing on this Saturday night and I spotted a lone farmer cutting across his field. And my heart filled with gratitude.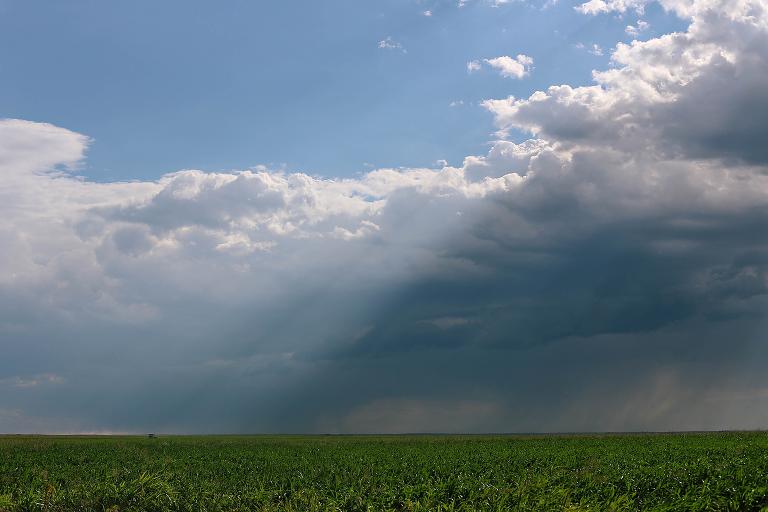 Tips regarding Autograph Rock:
You must get permission to visit first. Contact the Cimarron Heritage Center at (580)544-3479 to request permission and get directions. We called about 30 minutes before we got to town. The center was about to close, but they graciously gave us permission to visit Autograph Rock and taped directions to the front door for us. I love Oklahoma.
The drive from the Cimarron Heritage Center to Autograph Rock takes about 30 minutes and it out of the way. Part of the road is dirt/gravel. We did not have our trailer. If we had the trailer, we probably would have unhitched it and left it at the Center.
During our visit, the grass was really high near the rocks. My younger kids complained it was itchy. It would have been idea to wear pants and boots instead of shorts and flip flops.
There are safety warnings regarding snakes and falling rocks. We didn't see either, but you should be aware.
The land is private property. There are no bathrooms, picnic tables, trash bins.
It is closed during the winter.
It is pretty remote, surrounded by fields. Be sure you have snacks, water, and such just in case something happens and you get stuck. Nothing like that happened to us. However, if your car were to break down it would be a lot of walking until you found some help. If your cell phone worked, it would probably still take a bit for someone to get to you.
If you have a chance to read up on the Santa Fe Trail before your visit, it would be completely worth it!