My youngest daughter turned four this week. Though we've spent her last three birthdays together, it still feels like yesterday we celebrated her first birthday while she was an ocean away. She doesn't like cramped spaces or crowds or lots of noise (unless it is the normal noise of our home). For her birthday, her request was simple. She wanted 'little cupcakes and apple juice and that's all." Her friend request included her sister, two cousins and two friends. One friend is out of state…but they got to celebrate together a little early.
I love the differences in my kids. My oldest daughter has a birthday coming up and her list includes basically everyone she has ever met – even those she has to describe to me because she can't remember their names. She has also been planning crafts and decorations for her party for a good 2 months. She is definitely a 'more the merrier and the louder the better' kind of girl. Her little sister – the opposite.
So we kept it simple. A few decorations I had on hand. A couple little girls. A kiddie pool. Lots of open space free from feeling cramped and where sounds could be carried away.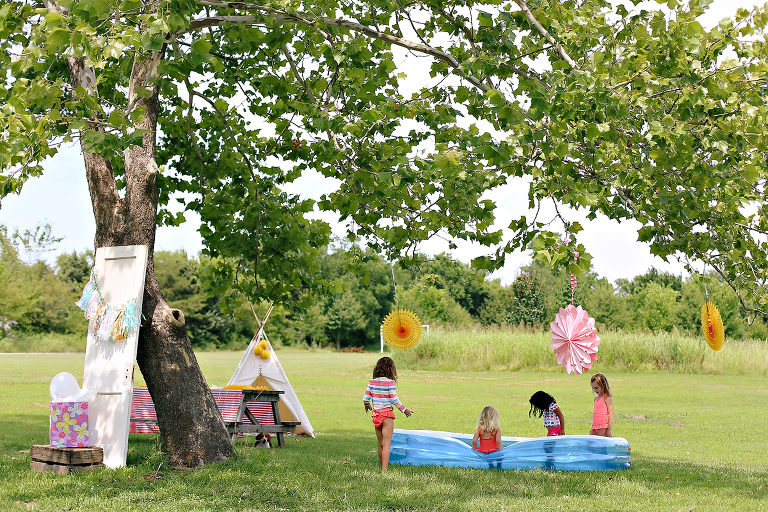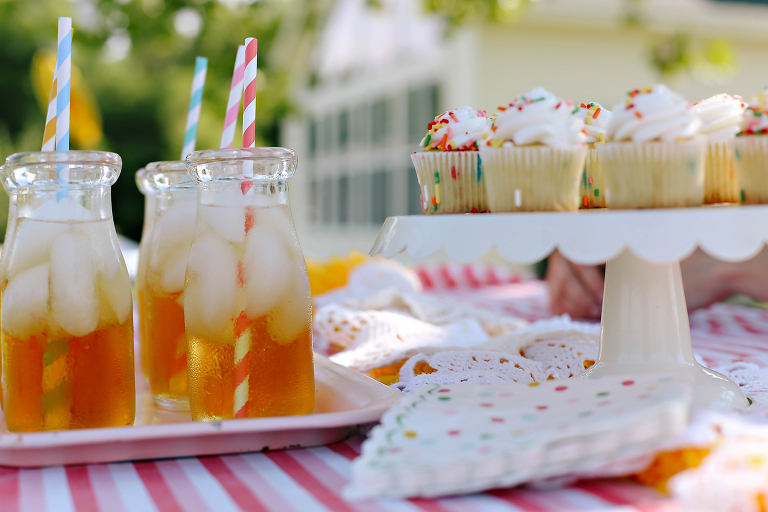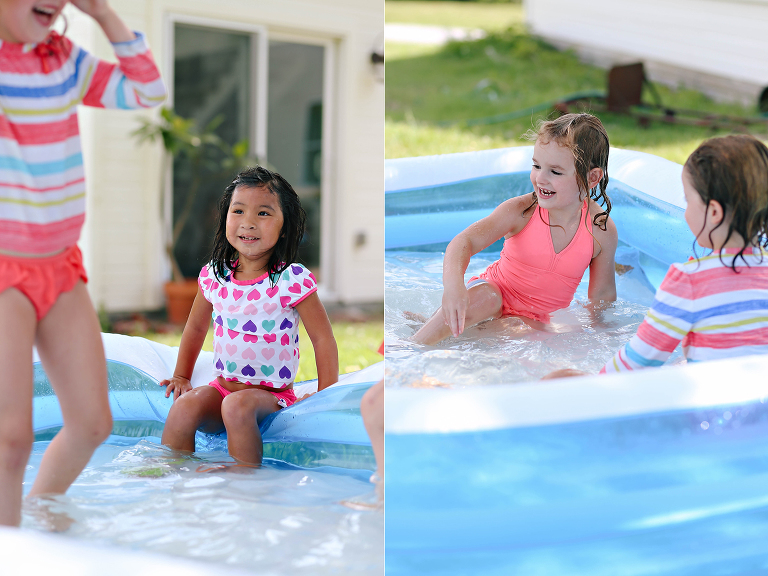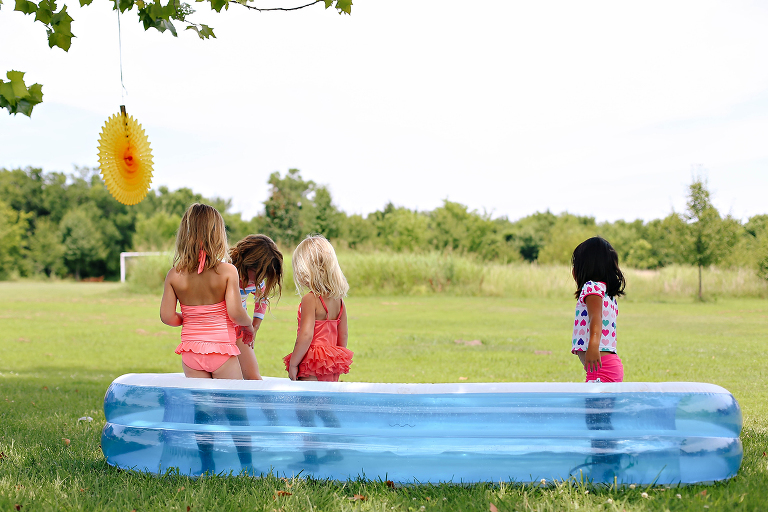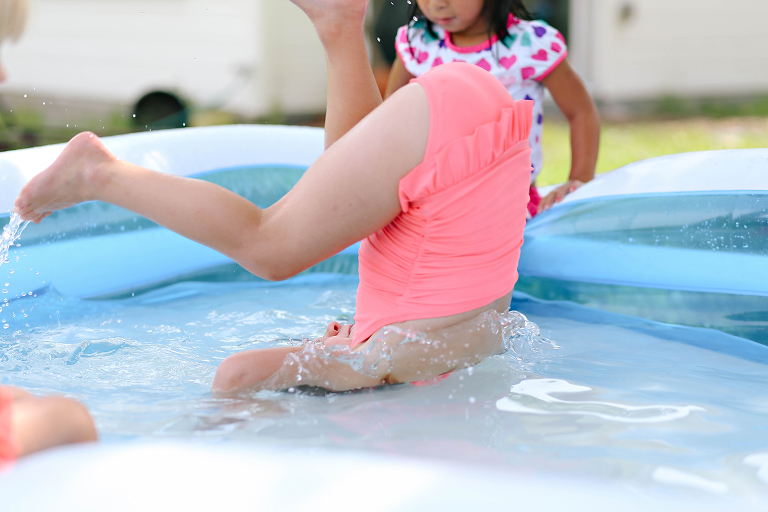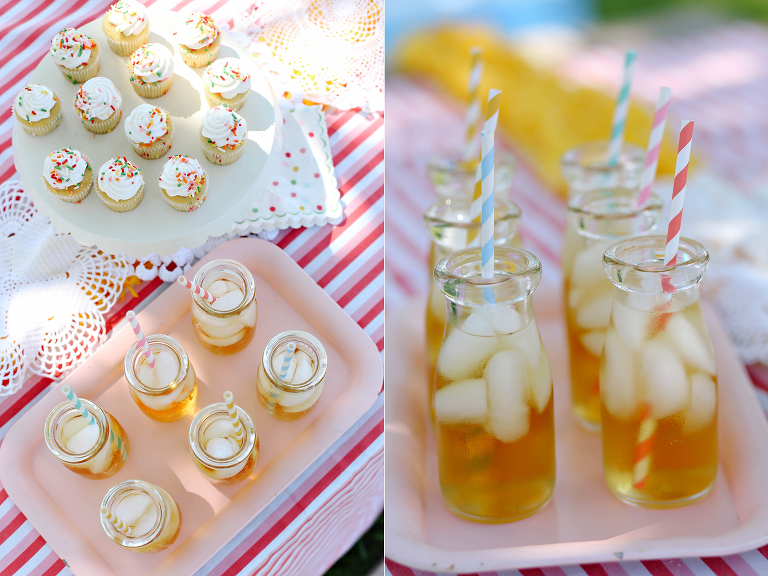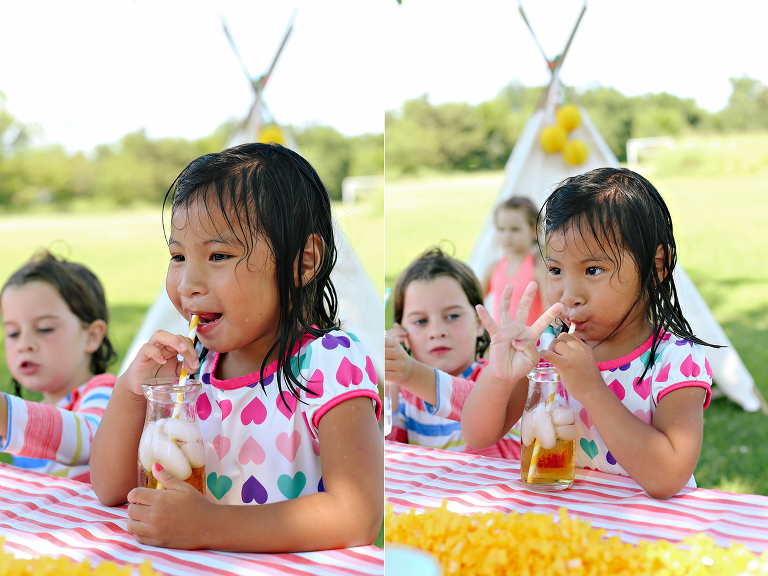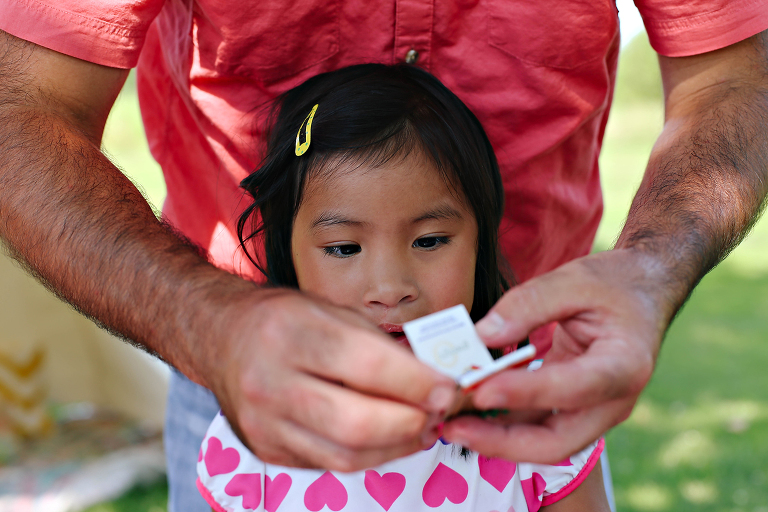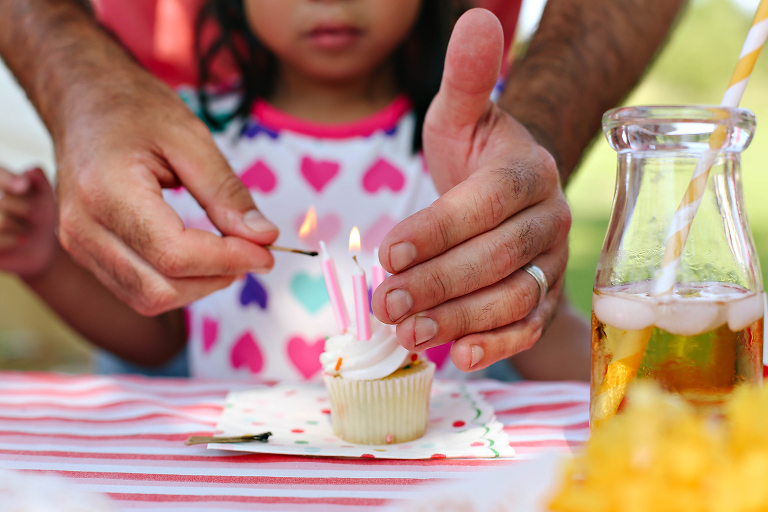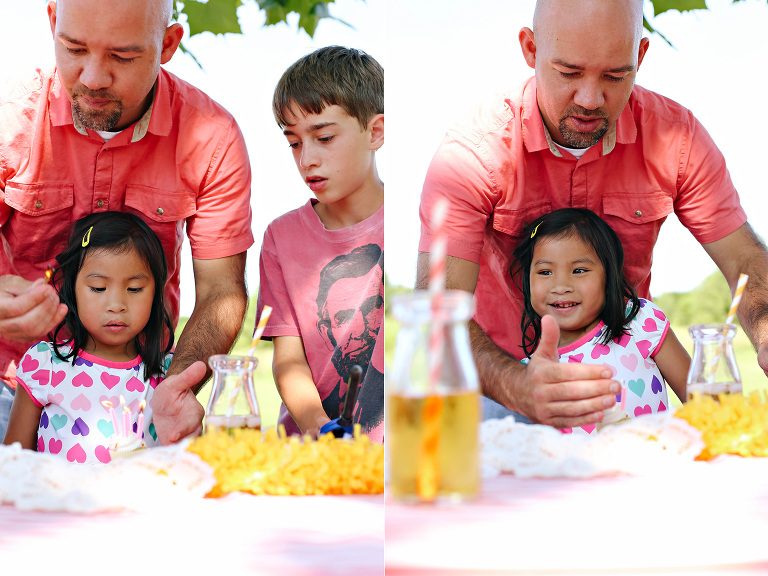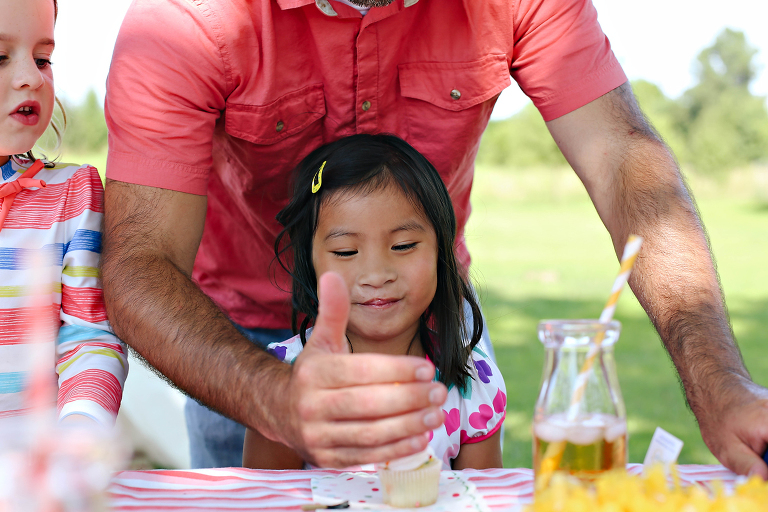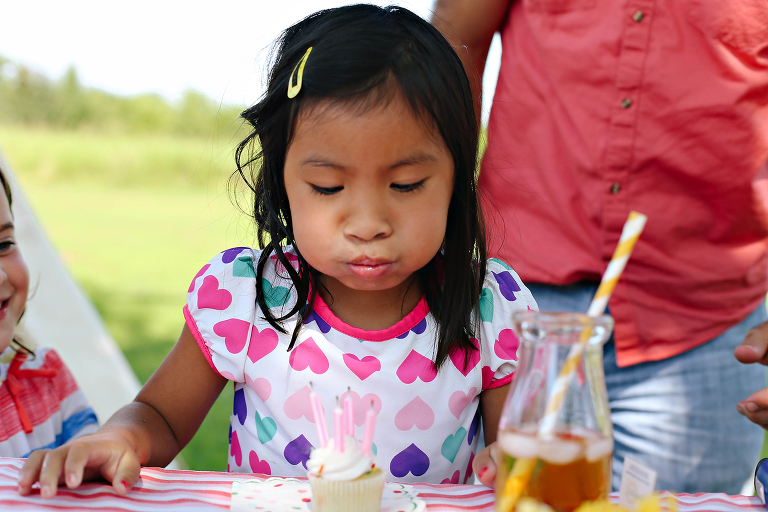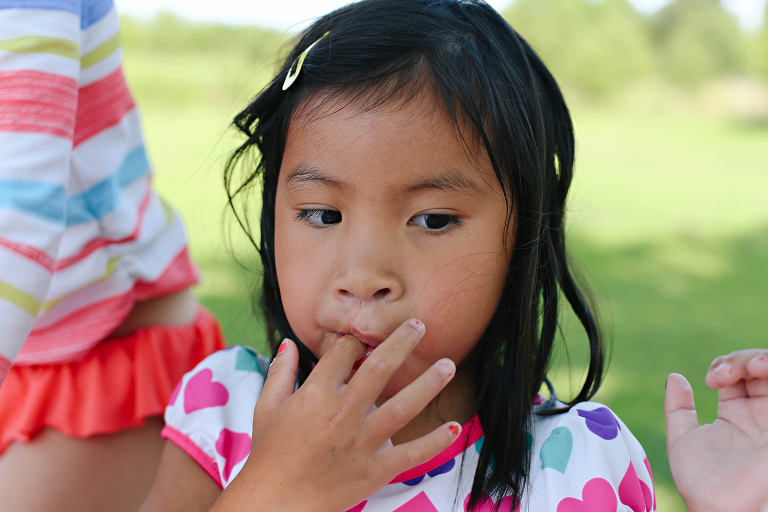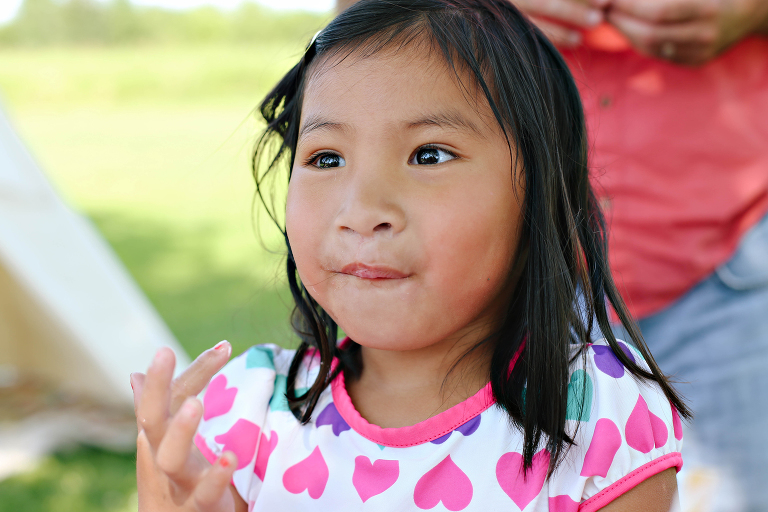 She only took a lick of the frosting, but she sure was adamant we have cupcakes!
By nature, I tend to be more like my oldest daughter when it comes to party planning. I like decorations and lots of details. I like cute foods and all the little extras. I've learned over the years how different my kids are regarding what makes their birthdays feel like special days. As we celebrate their birthdays, we are really celebrating them and the things that make them beautifully unique. For my youngest – apple juice and little cupcakes with a few little girls. Simple, but full of love.


The glass bottles, straws, napkins, pinwheels and tassel garland are all from Shop Sweet Lulu. We originally used them for family pictures with our trailer (I'll share those pictures later). I like to keep reusable party supplies on hand. Keeping simple and varied decorations on hand makes party prep quick, easy and much more affordable. The pink flower hanging from the tree is one I bought 7 years ago! I use it, fold it up and store it until I use it again.