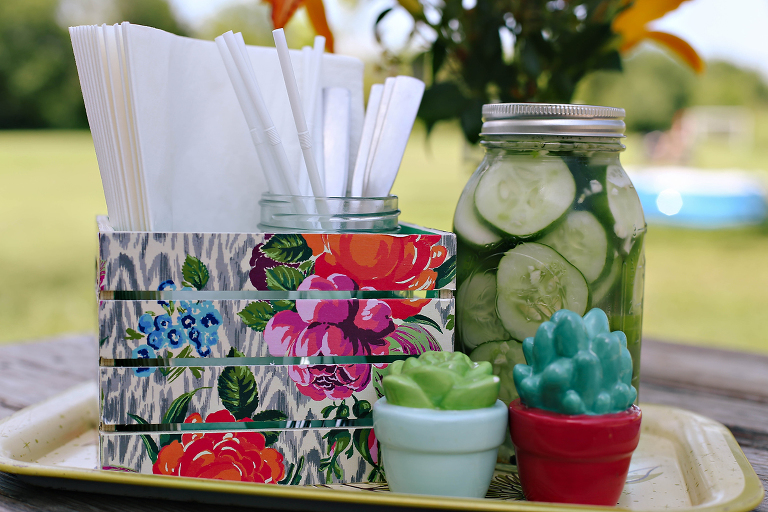 I found this mini-crate at Target for $3.00. The inside is my favorite color, so I thought it should come on home with me. To give it a little more spunk, I decoupaged paper to the sides. A super simple and fast craft with tons of uses…
Supplies:
Mini-crate (Target $3.00)
Decoupage (I use Americana brand)
Scrapbooking paper (I used sheets from Amy Butler's Decoupage book)Step 1: pick your paper. I looked for some that coordinated with the green already painted on the inside of the crate.Step 2: cut your strips. Be sure to keep them in order so the design is correct when you attach them to the crate.Step 3: trace the end sides and cut to fit. This part is a little tricky, but not too hard.While most of our meals take place at our picnic table, our crate is holding utensils, straws and napkins. You could use it for all kinds of things – organizing anything, a gift box, etc. Super simple! Extra fun…I'm giving away a copy of Amy Butler's Decoupage book today. It comes with 12 project ideas and 80 pages 0f beautiful paper.
Giveaway Details:
Prize – one copy of Amy Butler Decoupage
This Giveaway is now closed.