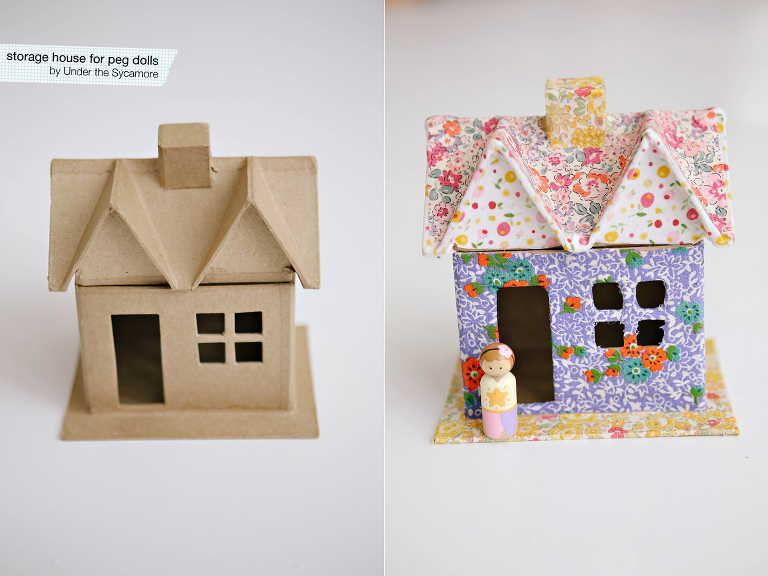 My kids like painting peg dolls and playing with them. We've got quite the growing collection of ones given to them, ones I've painted and ones they've painted (the one pictured is from Once Upon A Peg). I was at Hobby Lobby recently and thought these little cardboard houses would be a perfect fit for playing and storing some of the dolls.
I used Decoupage and scrap fabric to cover the house. I cut and glued, cut and glued until it was all covered.
For the windows and door, I covered the whole base in fabric and decoupage. The decoupage made the fabric hard so it was easier to cut the holes out. I used an X-acto knife to cut out the window and door holes.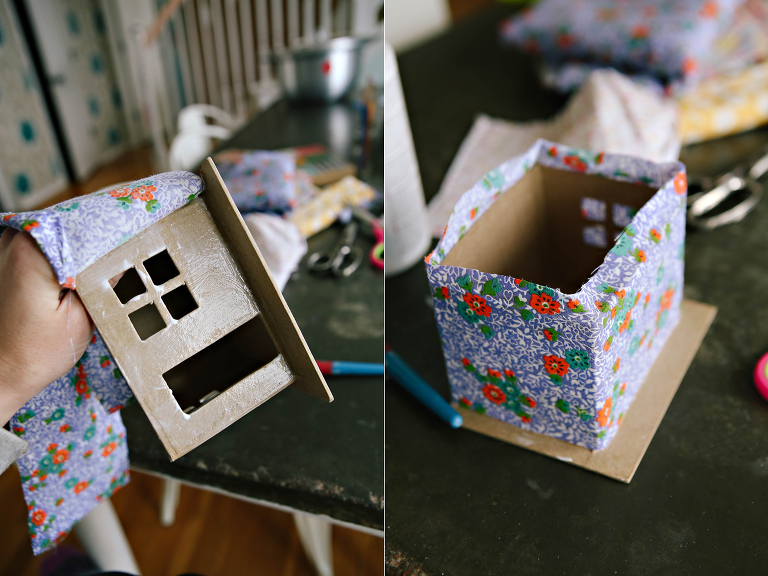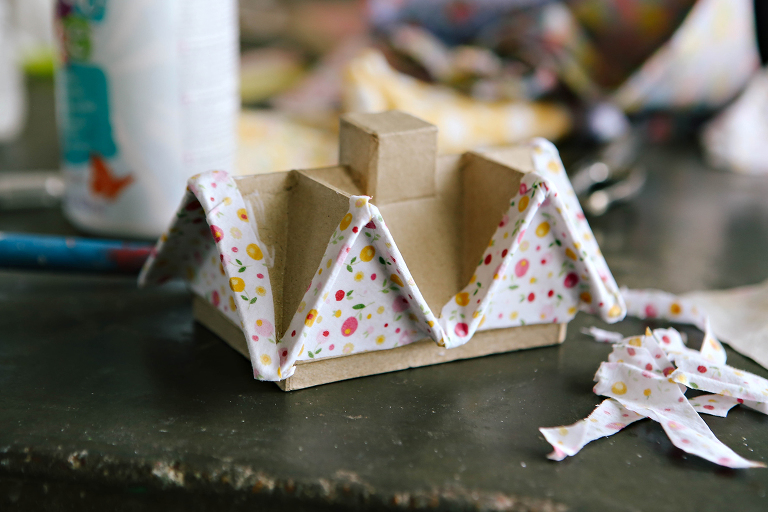 While I worked on the house the kids painted peg dolls and pictures.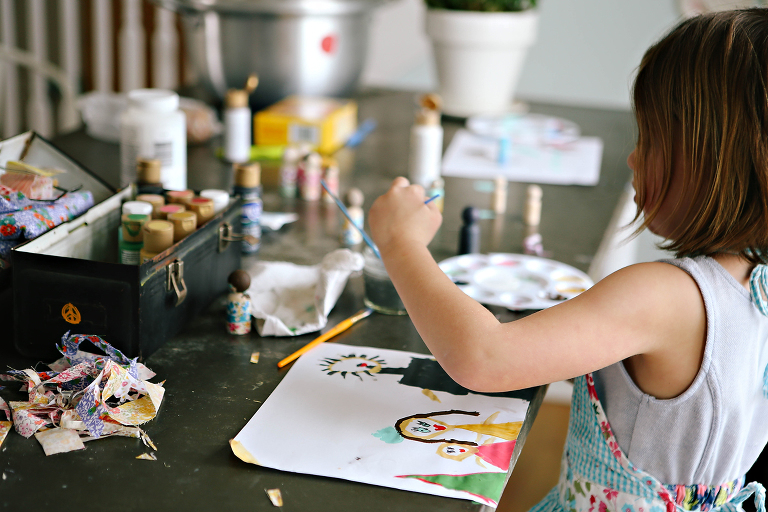 He made a ninja.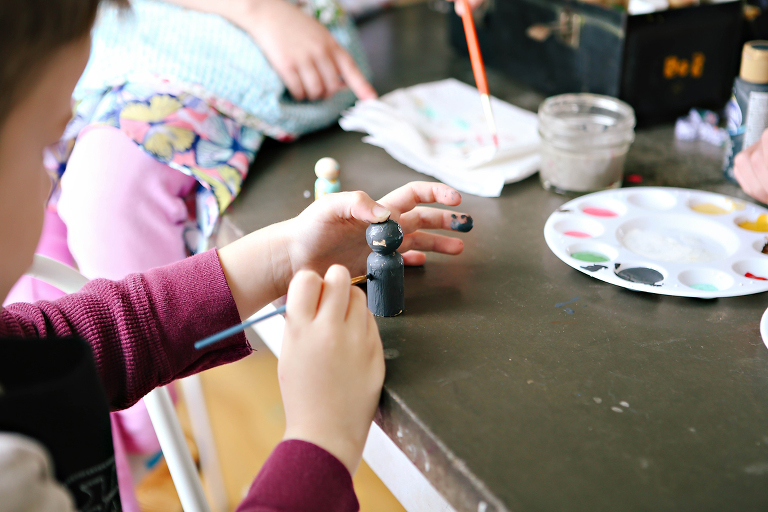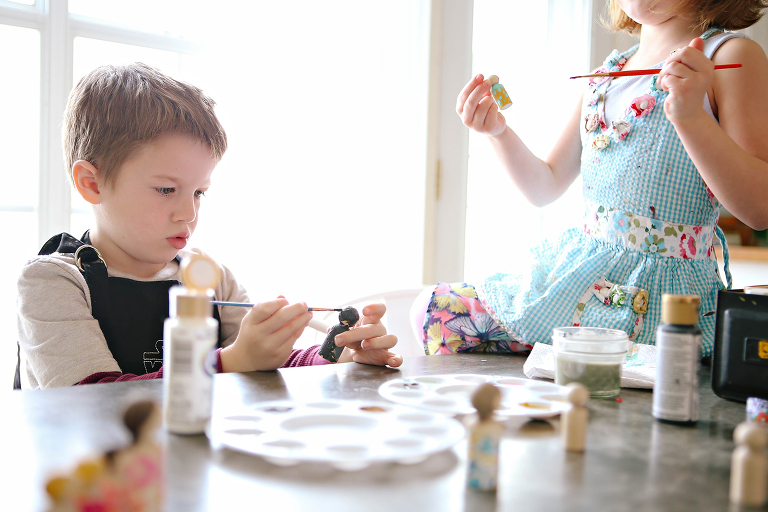 I think these would be really fun gifts to make for friends…it looks like I need to go stock up on houses from Hobby Lobby.