Many of you have asked me to share more details about our homeschooling days. I've been hesitant to post anything because for so long I was still figuring out what was best for my kids and for me as their teacher. Homeschooling and homeschooling curriculum can be a hot button topic. I needed to figure out what worked best for us without hearing too many outside voices and opinions. This is our third year to homeschool. The initial plan was to just do it for a year because one of my kids had some things we needed to work through together.
Now, here we are in our third year and honestly, I hope we don't stop. It has been such a great fit for our family. This is our second year to be a part of a Classical Conversation community. Basically, Classical Conversations works as a foundation that we build the rest of our curriculum on  – adding to it a few subjects. Each week we meet with our CC community. The kids are each in classes with about 8 kids and a tutor. We go on field trips and do all kinds of fun extra stuff with our community that I would be unable to do just homeschooling on my own. Classical Conversations is not for every family, but for now it is just the right fit for us.
Each week the kids do some kind of presentation in front of their class. They are given general guidelines (persuasive, narrative, informative, demonstrative, impromptu). It has been incredible to watch my kids transform in their public speaking skills. I have a couple that felt at ease the very first time and a couple that have worked through a lot of nerves and fears to confidently get in front of their peers each week.
All that to say – this week they all had to do demonstrative presentations. I often try to steer them to the same topic when possible because it helps with planning. For this week's presentation, they are demonstrating how to make your own DIY foosball table and how to play it. I found the tutorial on the blog UCreate – it was a huge hit with all 5 of my kids.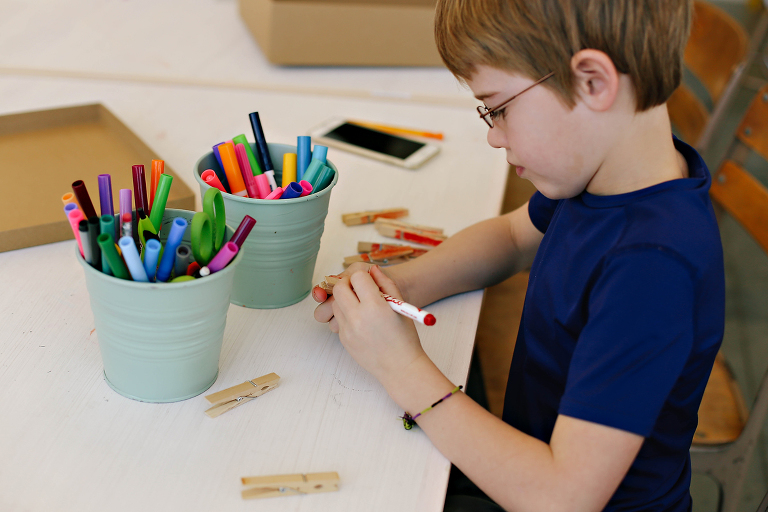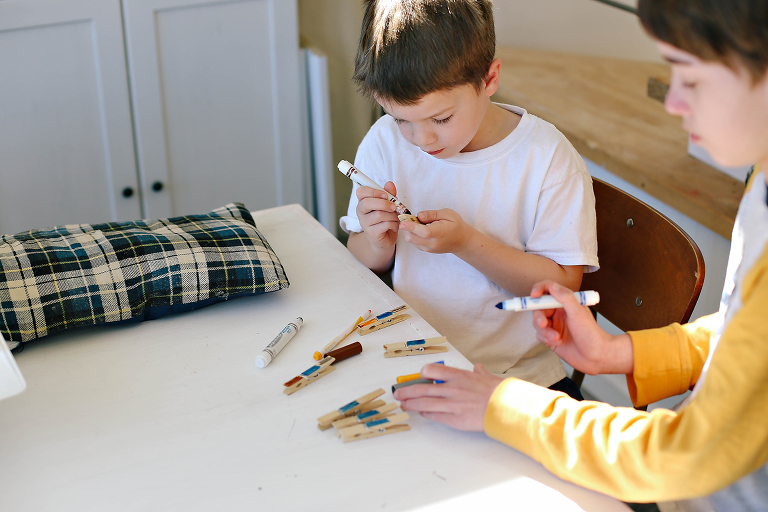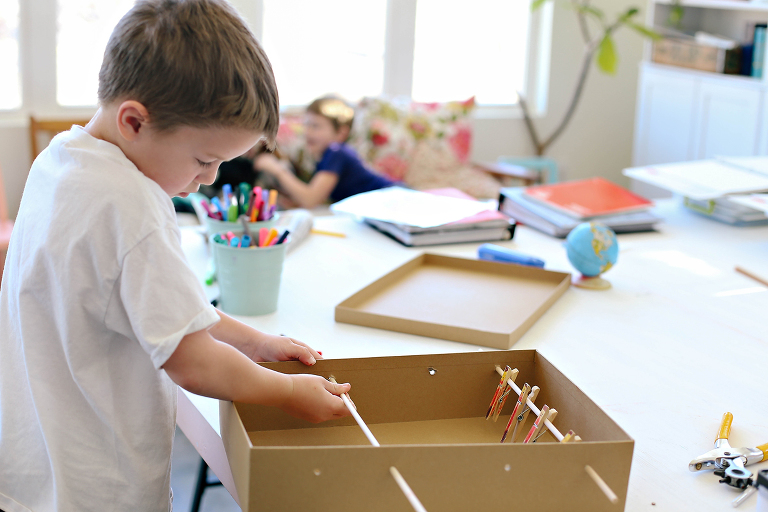 The original tutorial calls for using a shoebox. My boys wanted one a bit bigger, so I got a box from Hobby Lobby. It was in the party supply area…always use the 40% coupons when you shop at Hobby Lobby! Click here to read the tutorial by UCreate.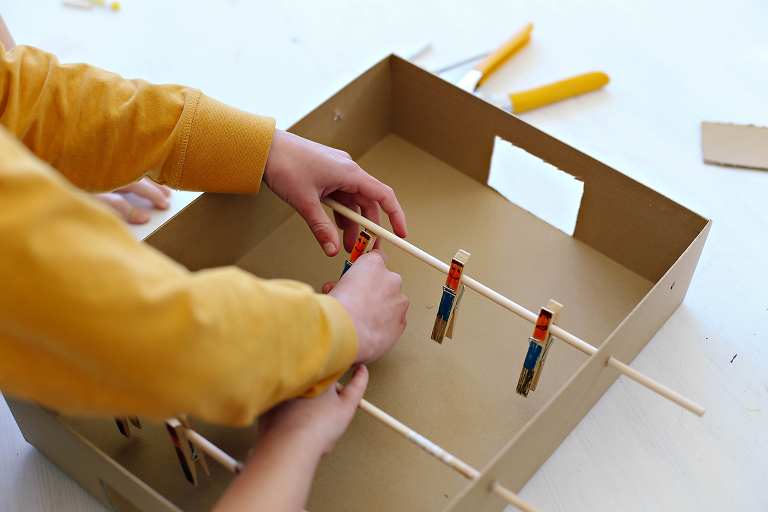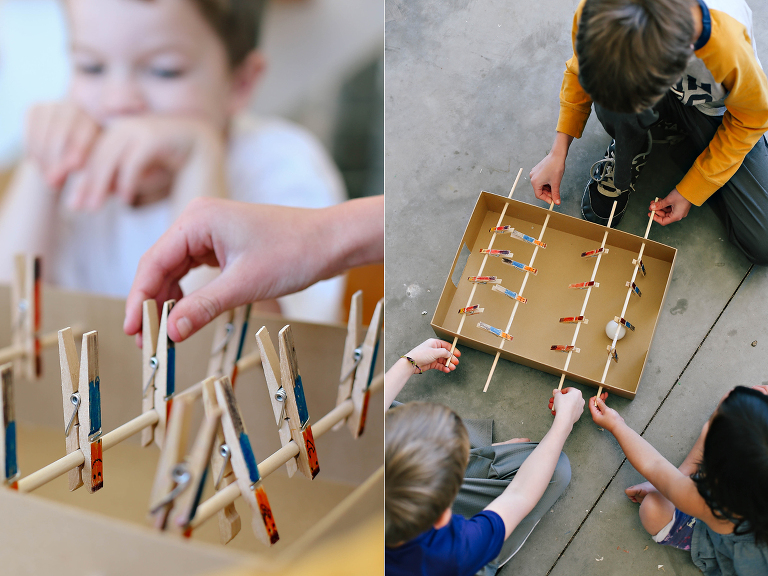 It was super simple to make and the kids have been playing it nearly non-stop. One day I will craft with washi tape and pretty paint again, but for now this was pretty fun too.
I decided I would go ahead and start tagging my Classical Conversation posts now. I'll probably create a pinterest board too. I don't know how parents homeschooled before the days of pinterest!