The unusual 70+ degree weather this week begged us to head out on an adventure. Yesterday we drove a few hours south to Robber's Cave State Park. Legend has it that Belle Star used to hide out with her outlaw friends among the caves. Evidently stagecoaches were often robbed in the area and the caves provided a perfect hiding/look out spot for those fleeing authorities. Rumor also has it that Jesse James and his gang used the caves for hiding too.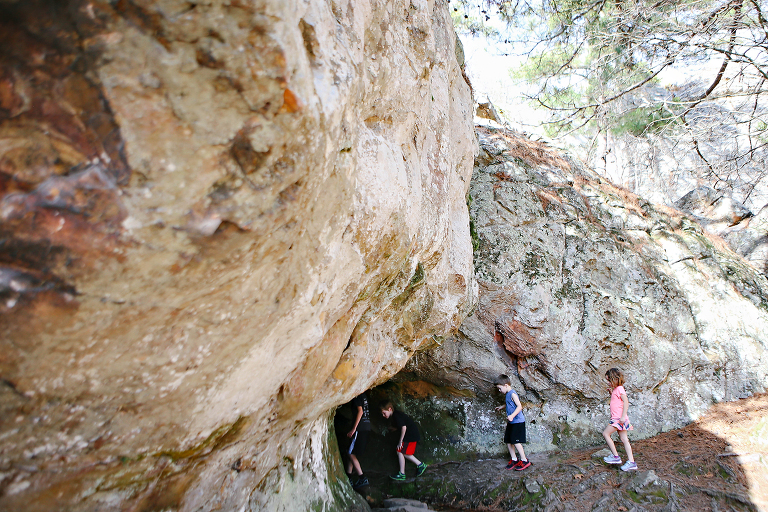 I tried to convince my 3 year old that she should let me put her hair in a ponytail, but she's three. And I made a suggestion. She's three.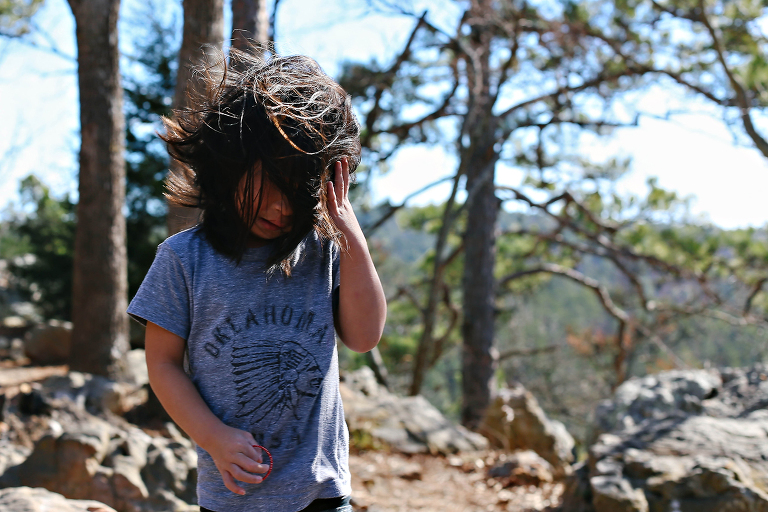 It didn't take too long in the wind for her to concede and let me pull back her hair.
We climb a lot of rocks as a family, but we have one main rule – you can only go as far as you can climb by yourself. This rule usually keeps the younger ones at lower levels, unless the oldest decides to break the rules and help someone. I was taking this shot of my youngest daughter and busted my oldest rule breaker in the background. It is tough being the youngest – especially when you are a fearless three year old.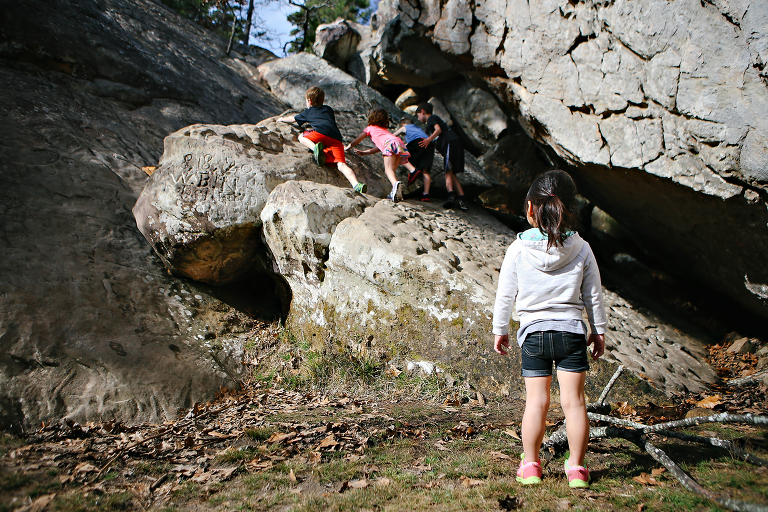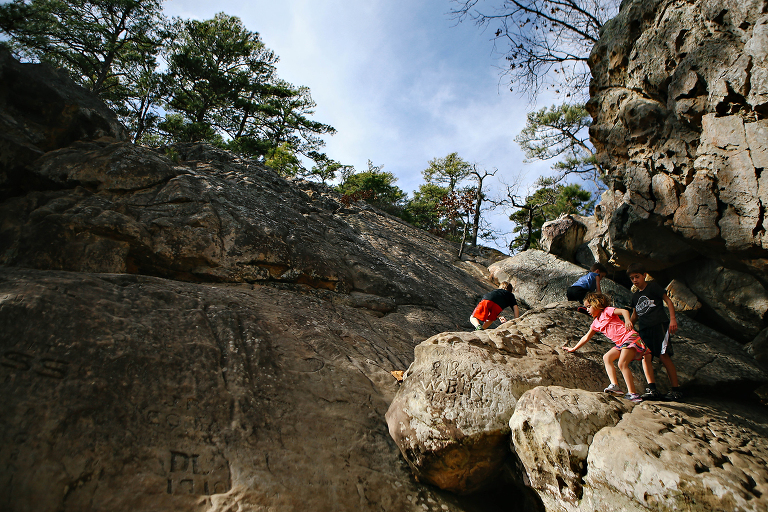 We took Arley. It was her first time in the car longer than 30 minutes. She got carsick. That was not awesome, but in the end it was worth it letting her come along.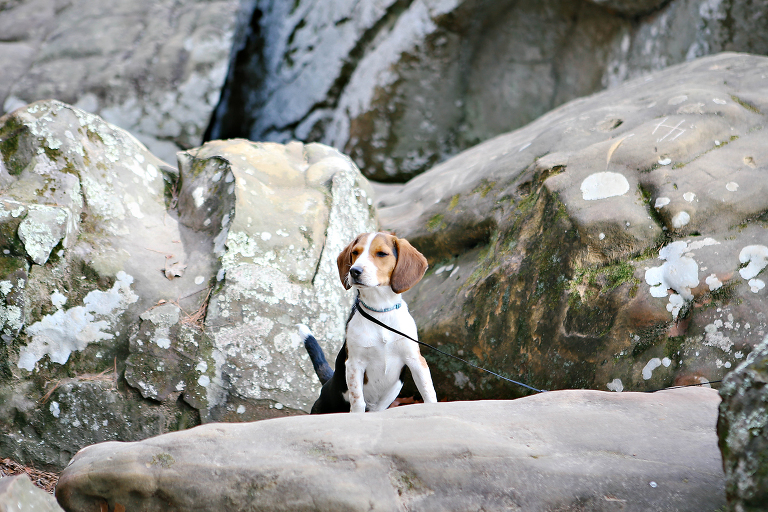 Walking, climbing and hiking we told the kids the stories of these caves. Many are believed to be true, but unconfirmed. One story though was from Chris' younger years. We made him tell it over and over again. The kids always wanted more details.
I wrote these words on instagram yesterday:
As young teens, Chris and his friend Robert flew into action after hearing adult cries that a little boy fell off a high cliff in this park. Recognized as heroes for the role they played in the little boy's stabilization and rescue, they received the national Boy Scout Meritorious Action Award. It is given to one "who has performed some outstanding act of service of a rare or exceptional character that reflects an uncommon degree of concern for the well-being of others." Those words continue to ring true when describing him.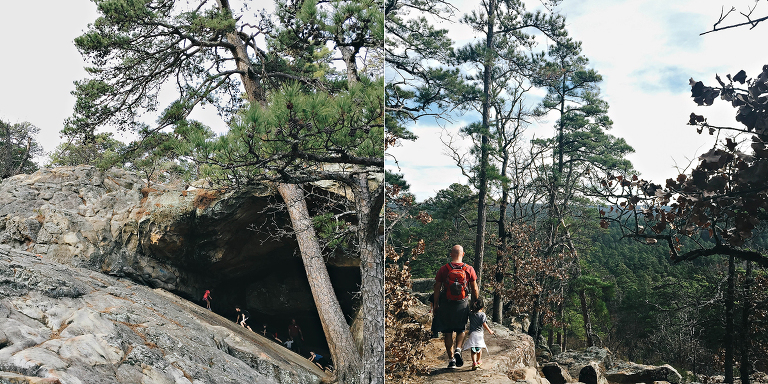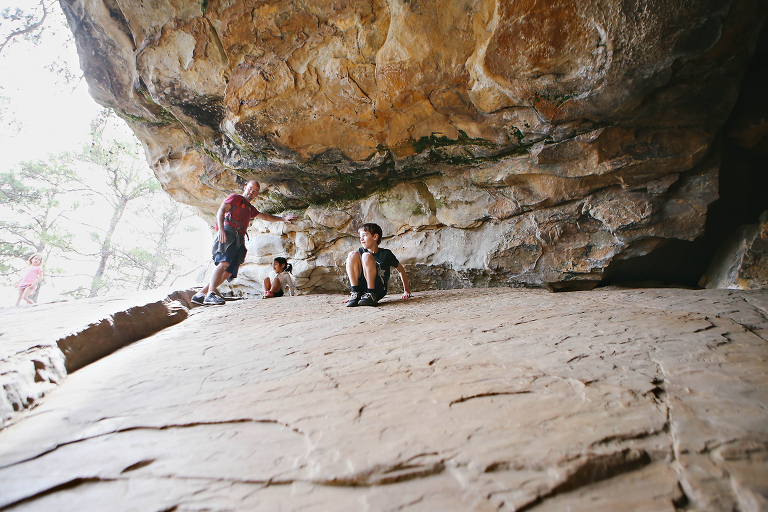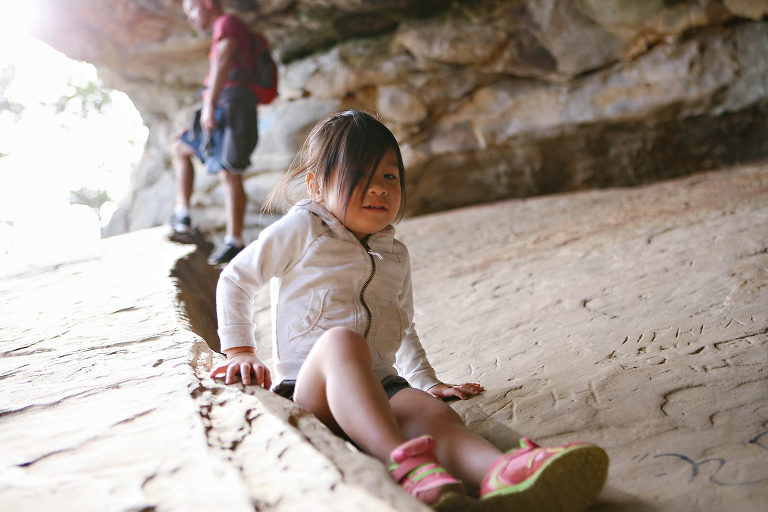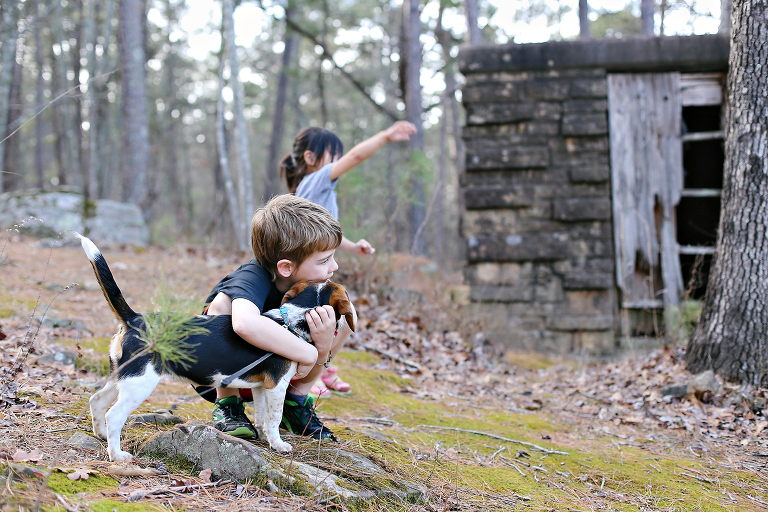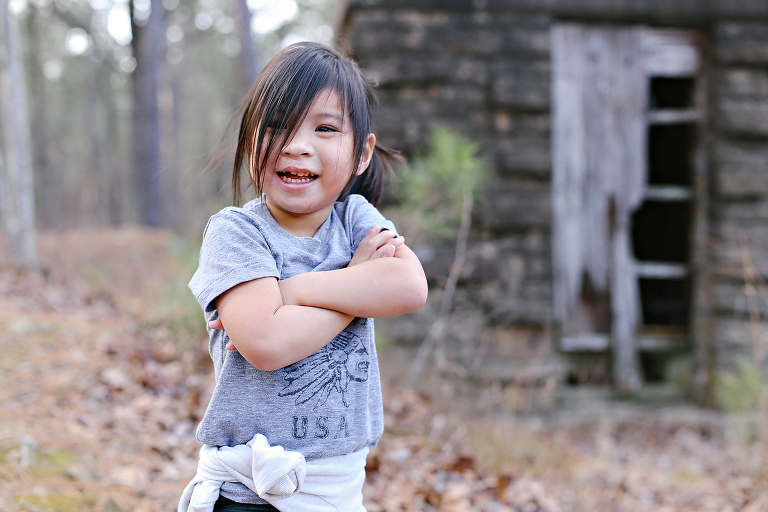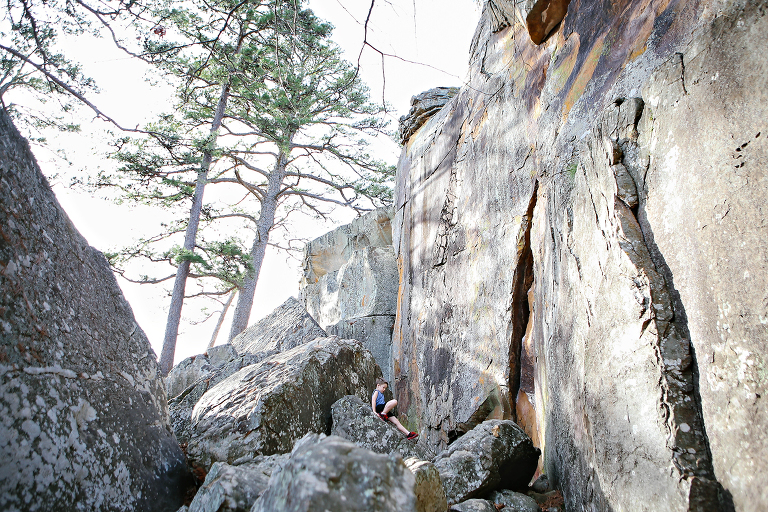 Adventuring is our favorite. We are slowly working our way through most of Oklahoma. I tried to savor the burst of unusually warm temperatures instead of focusing on the fact that it is still actually winter!
Below are a few of the Oklahoma places I've posted about before:
Bartlesville Kiddie Park and Woolaroc
Alabaster Caverns & Gloss Mountain