Parenting is hard. The laundry doesn't end. The constant need meeting can be overwhelming. In the midst of all the hard, there are so many incredibly awesome moments. I think those are the moments that often keep me going and bring the beautiful balance to the difficult. Some of those moments are nestled in deep meaning and significance. Other moments are just pure simple fun. I'm pretty boring, my kids bring the fun and whimsy into my life. They bring humor and laughter to my all-too serious personality.
Last week I took a few photos to remember a conversation I hope I never forget. It was one of those "my kid is so awesome I can't believe I get to hang out with him all the time" moments.
I was getting ready for the day when he walked into my room.
"Hey Mom, the hole in my mouth looks just like the Batman symbol!"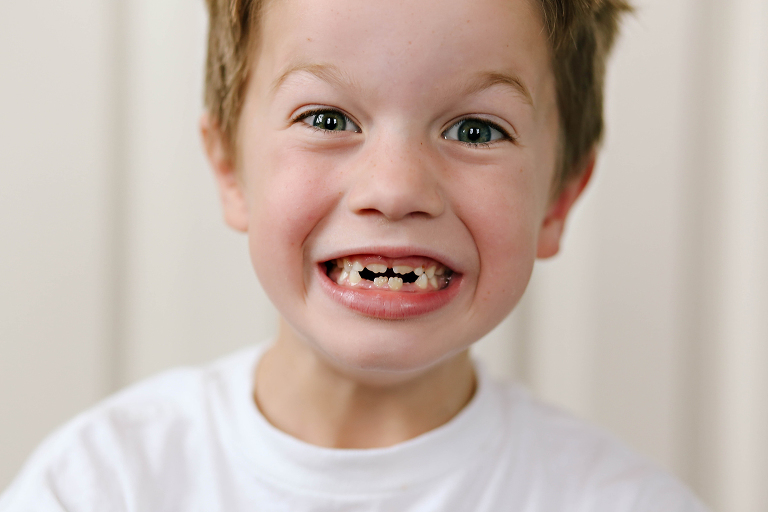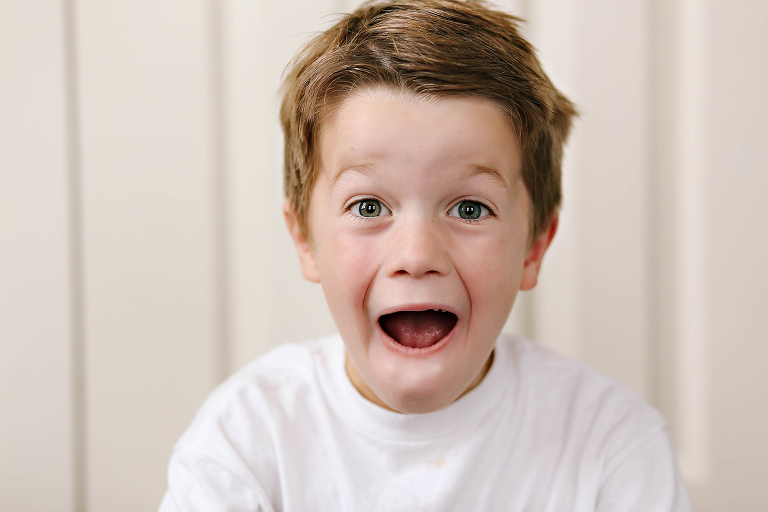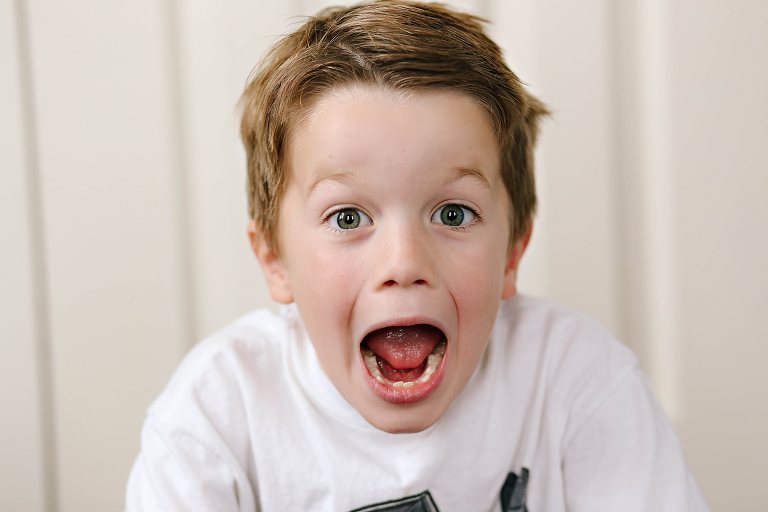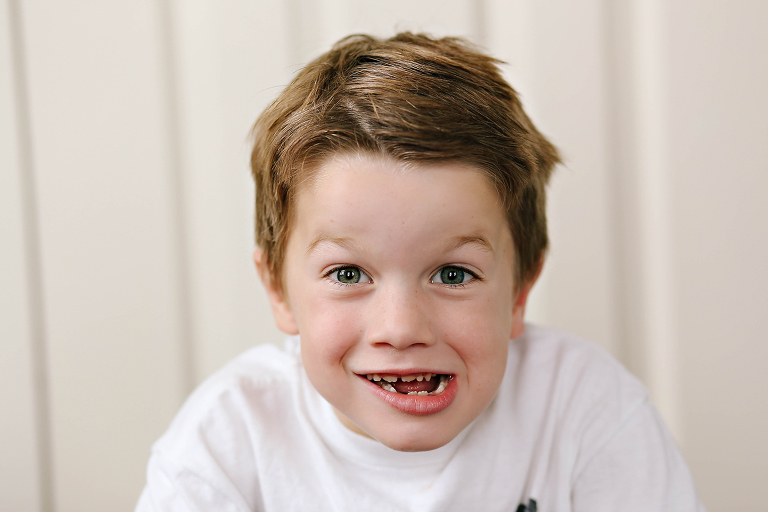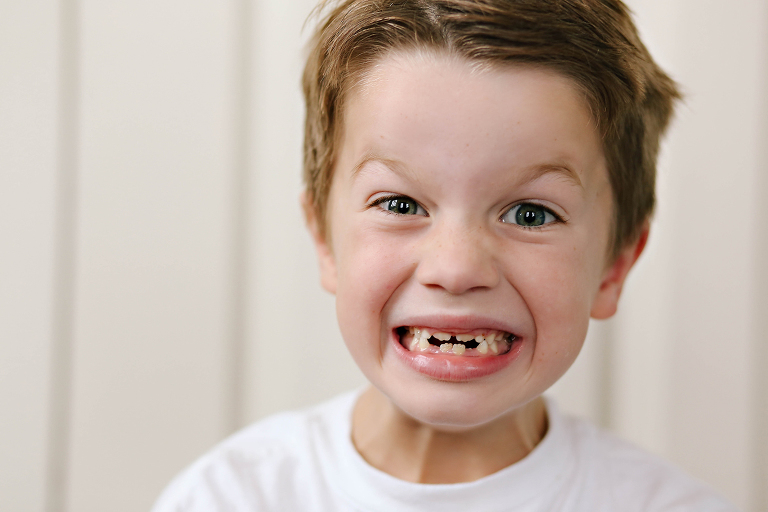 Not only does his hole actually look like the Batman symbol – he noticed it on his own. I can picture him in front of the mirror. He was probably flexing his muscles and making funny faces. Then all of the sudden he saw it – BATMAN! It is so like him to notice the unexpected, to bring laughter and fun into my day in the most random of ways. I'm kind of dreading his teeth growing now….good thing I have a camera. Long live the Batman hole.