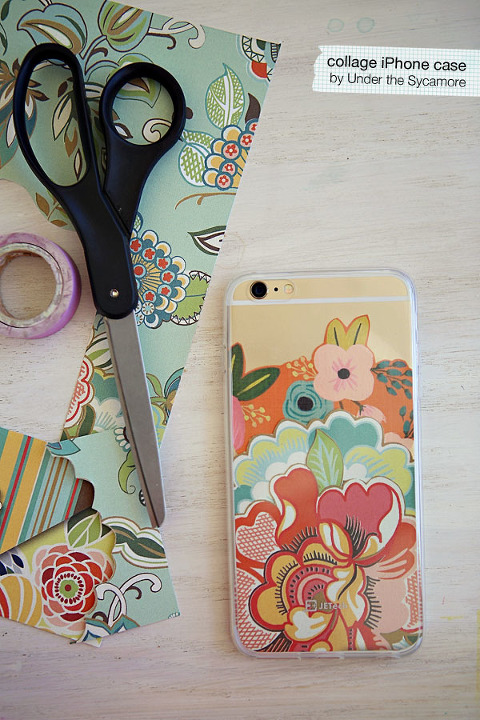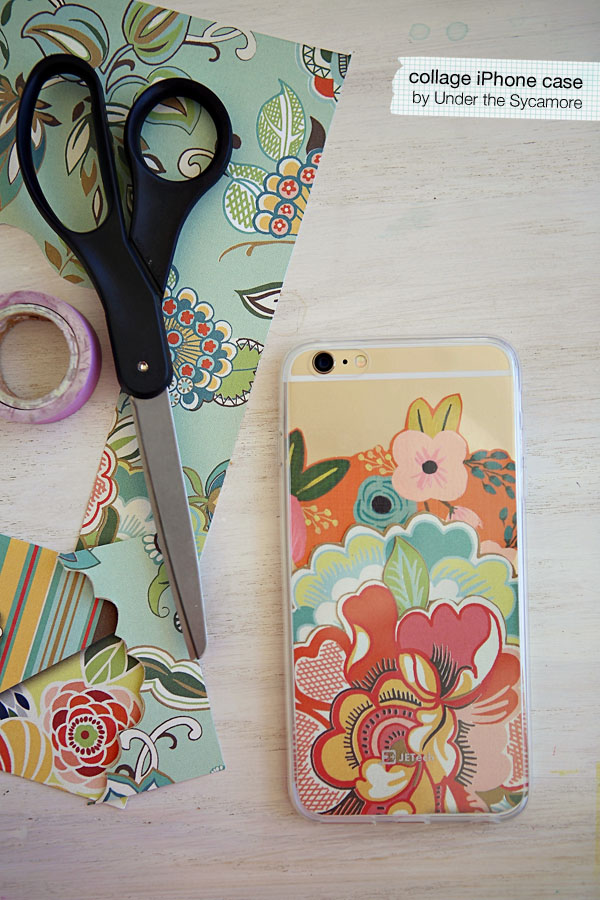 Last week I shared a few fun DIYs related to phones. Two of those projects involved clear phone cases (a scrapbook paper case by Amanda Rydell and a Pressed Flower Case by Claire McGibbon). Those projects got me wanting a clear case that I could change out often. I like change! I ordered a basic clear case off Amazon (recommended by my super awesome friend Brian J. Barki, MD).
Once my case arrived, I started looking around for scrap paper in a print I liked. I had one "A" card and envelope by Rifle Paper Co.. The card is one of my favorite designs, so I started with it.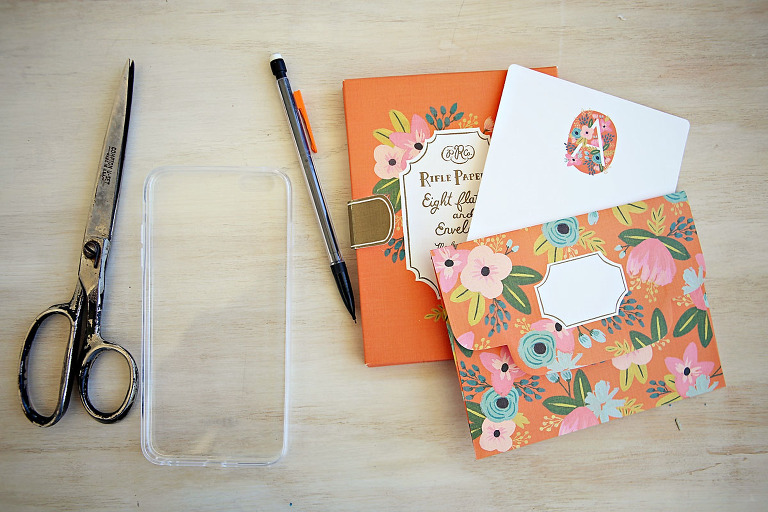 First I traced the case, then cut it a bit smaller. I traced the camera hole and cut it out with an X-acto knife.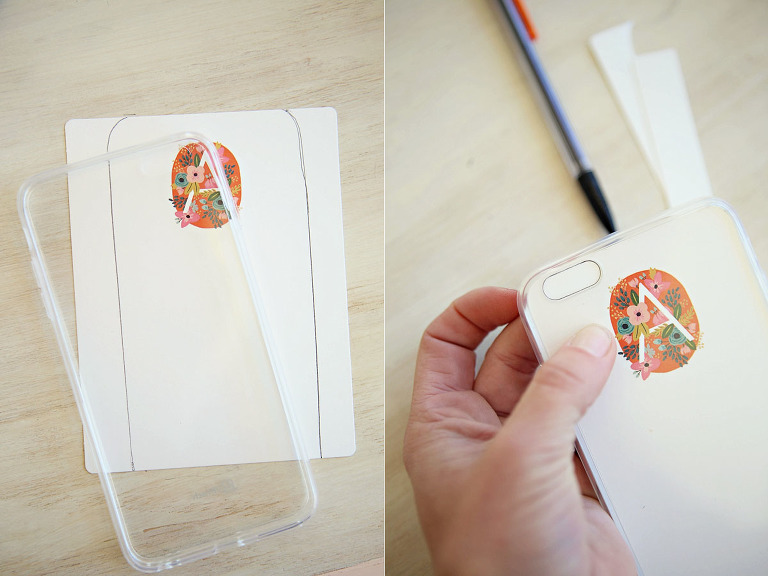 I wanted to add more of the design, so I opened an envelope and cut out the biggest section that would fit the width of my phone and trimmed it to fit the case. Finally, I taped the two pieces together and put them inside my case. The case stayed this way for the first two days.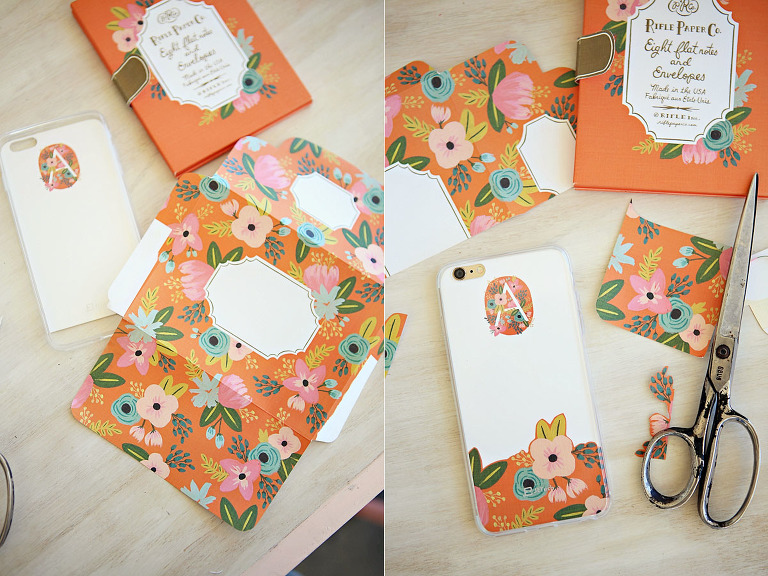 One day three, I decided I wanted to see more of the gold of the phone. On day four, I started cutting up some scrapbooking paper.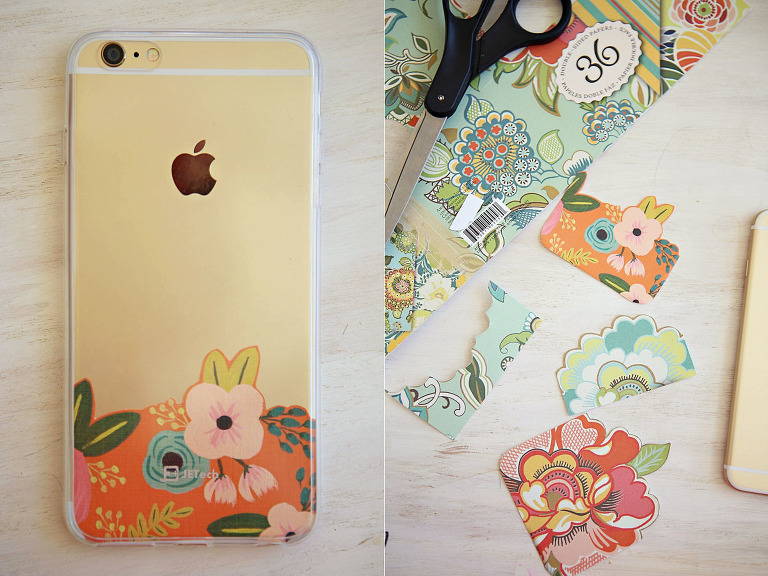 I cut two designs out of scrapbooking paper (Amy Butler paper) and added them to the Rifle Paper I previously cut. I was trying to cover the apple on the back of my phone and still leave a little gold showing. I taped the three pieces together and put them in the case.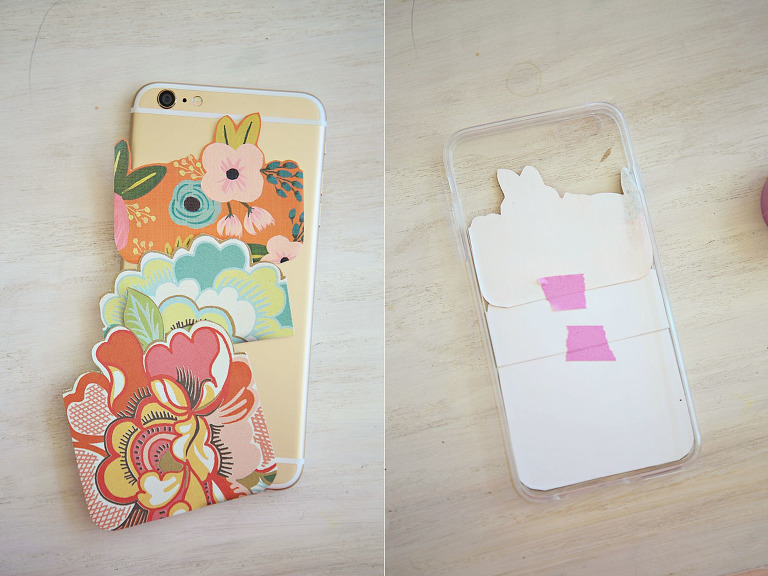 It has been nearly a week and I am still sporting this design. I think it will hang around for a while.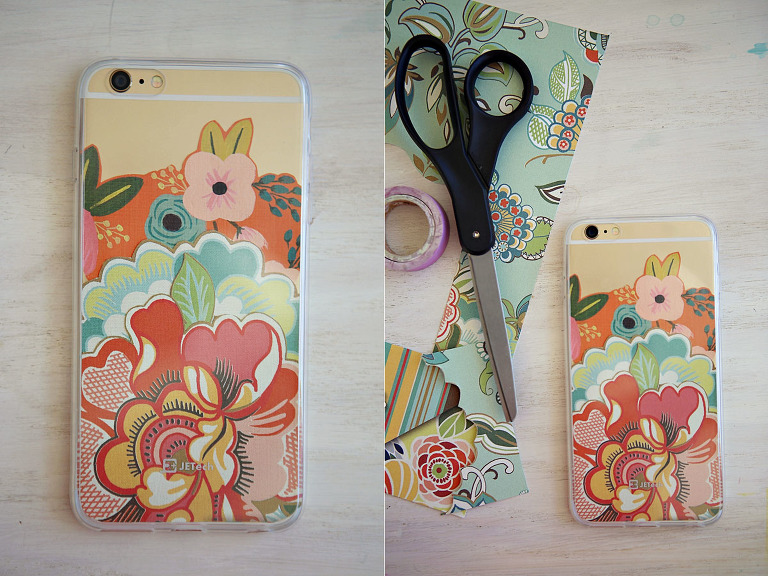 I posted about my case on Instagram over the weekend and my friend Emily pointed out she has free downloads to use on clear cases. Click here for a link to her designs.
Yay for cha – cha – cha – change!