Obviously, we are in Christmas mode around here. My sister has a new print that says, "Makers gonna make, make, make, make". Thanks to Lesley and Taylor Swift I'm repeating that line over and over these days.
Last week a package from Benzie Design arrived. She sent me some felt for a craft night I am hosting next week. She also sent me some felt balls to make a garland. I was looking forward to sitting quietly and stringing my garland. Then, my oldest daughter saw me and quickly came over to take charge. She sat stringing felt balls a little at a time for a couple of days. For now, our garland has the felt balls close together. I think we'll space them out later.
Supplies:
This is super simple….just string the felt balls. My daughter is 5 and uses a regular needle. I know that will worry some, but she can probably handle a needle better than most adults.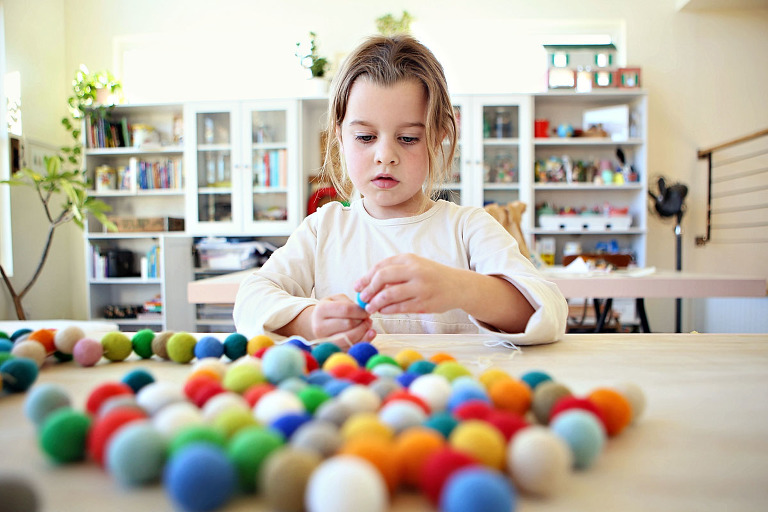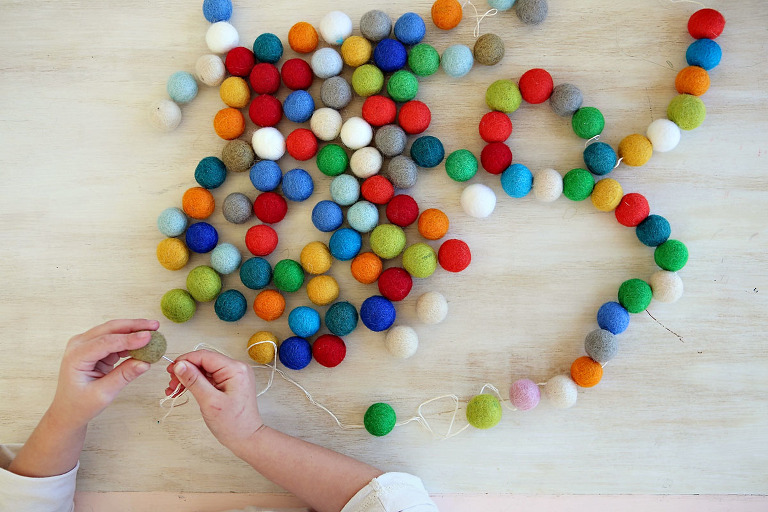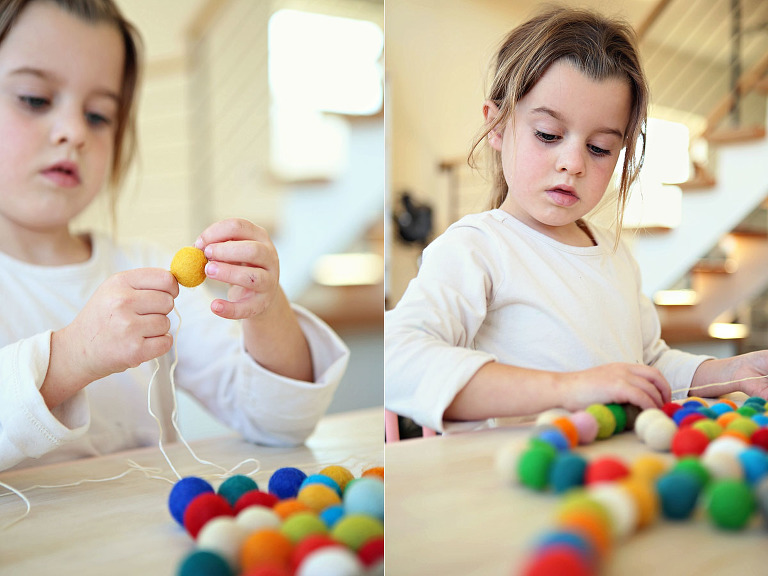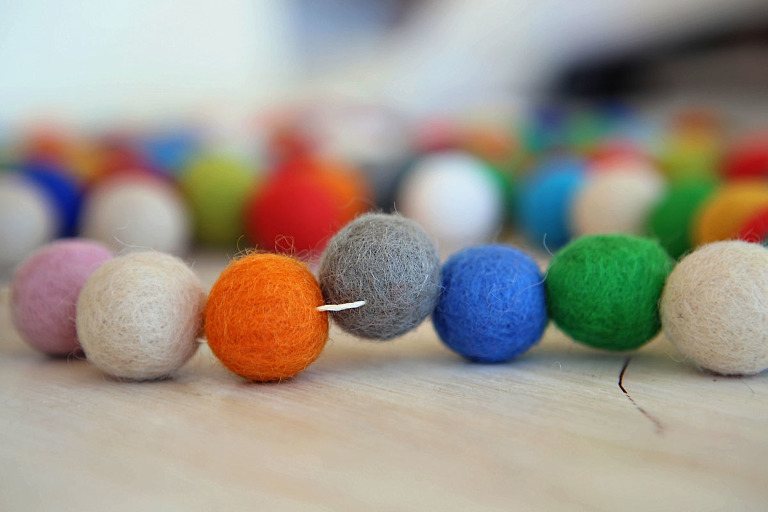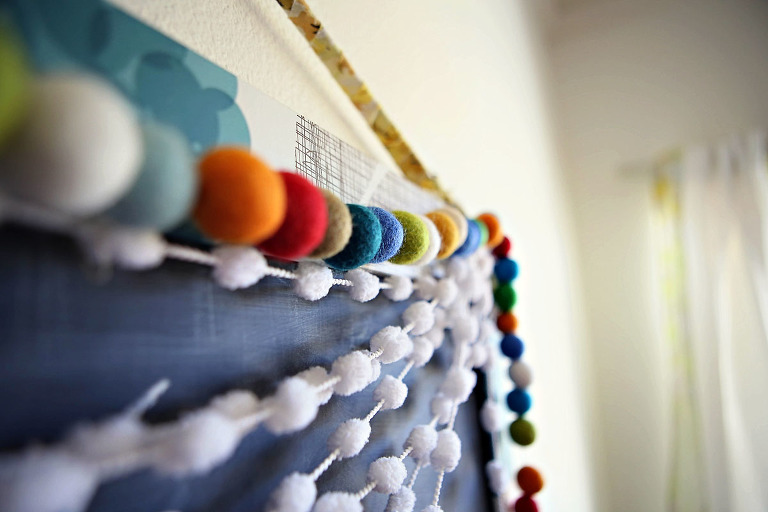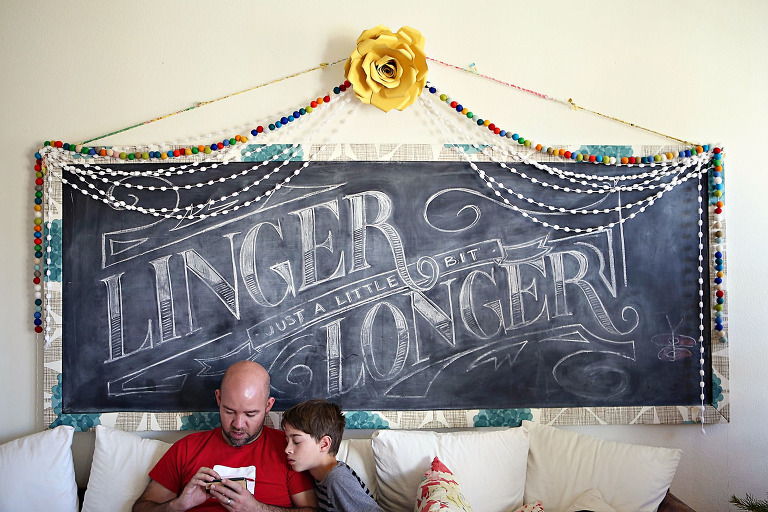 Happy little garland. Happy video game playing boys.