So there are bloggers that look at the calendar and logically plan out posts in advance. Bloggers, who are so organized and on top of blogging, that they would not post their favorite Advent books the day Advent begins. Bloggers who would thoughtfully write a post about Advent several weeks in advance to give others time to plan ahead for Advent too. I, unfortunately, am not one of those bloggers. I'm kind of more whatever is right in front of my face is all I can think of right now!
Advent begins today and I am sharing some of our favorite books for this season. As much as I would like to say we remember every night to sit down together to celebrate Advent, there are many days we don't. We play catch up. So…if you are okay playing catch up too, some of you might enjoy these books.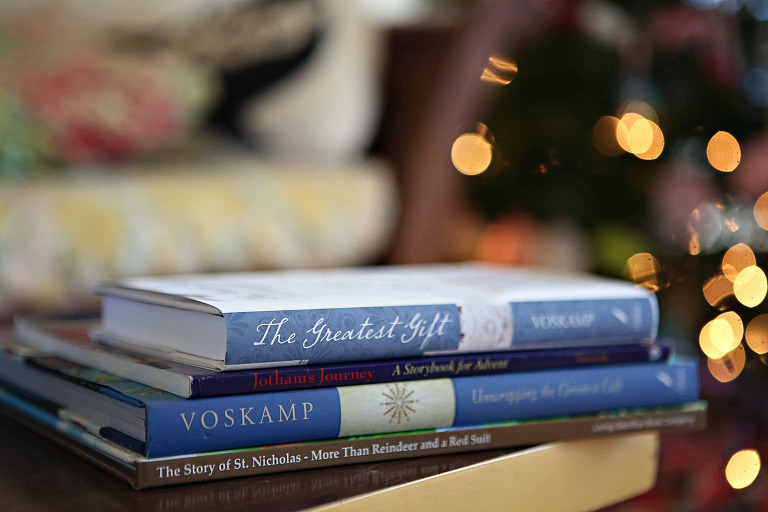 Last year several friends recommended Jotham's Journey. We started it half way through December and my boys did not want me to put it down. The girls weren't ready for it, but it was perfect for my boys. It is full of adventure and thrills. It is set up in chapters that you read a little each night. Each chapter has great discussion questions at the end. It is so, so good. We can't wait to start it back up and go at a slower pace this year. Well, my boys won't be thrilled about about the slower pace….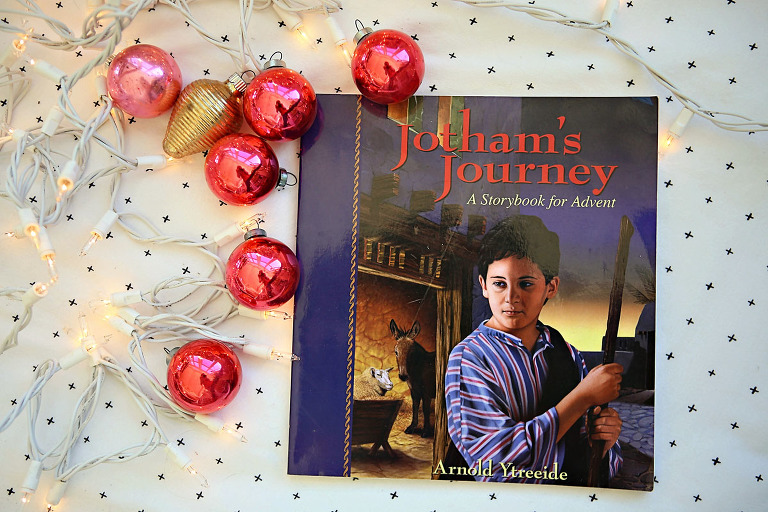 The Story of St. Nicholas is not an Advent book, but is one of our favorites during this season too. It tells the story of St. Nicholas and how his story led to Santa Claus.
Last year I read Ann Voskamp's The Greatest Gift. Originally, my plan was to read it as a family at night. However, it was too hard for my kids to really grasp. I'll work through this one by myself this month. It is a beautiful book for slowing down and reflecting on Jesus and the role my faith plays out in my day to day life…especially in this season that seems so hustle and bustle.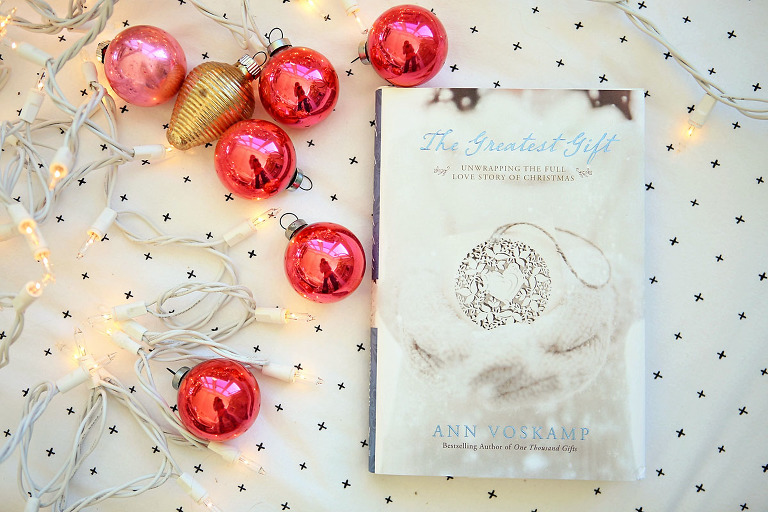 This is Ann's new book that follows The Greatest Gift. Unwrapping the Greatest Gift is more family friendly and one will do as a family probably each evening. The girls aren't ready for Jotham's Journey, so this will be for our whole family.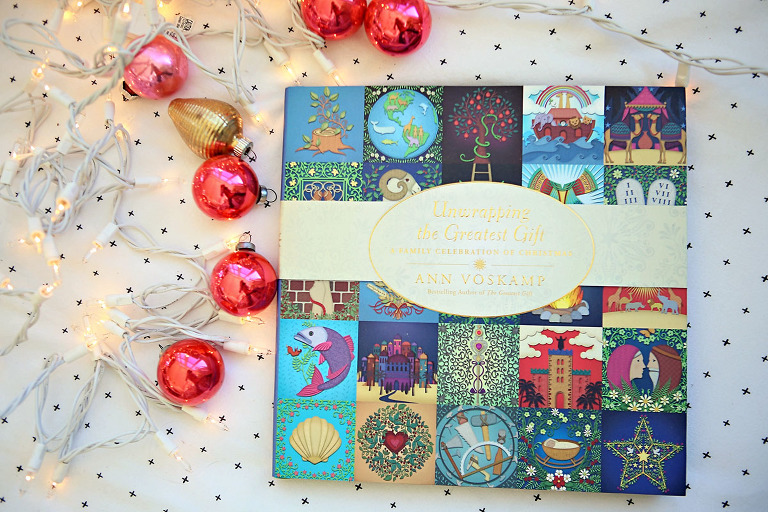 The next pictures are in no way related to Advent or Christmas books. After I took a few pictures of the books, I got distracted by the lights and ornaments. I spent a few minutes playing with capturing the light at different settings. So, I thought I'd go ahead and include a few with a photo tip.
Photo Tip: Your lens (aperture) determines how blurry your background is in your photos – not your camera. If you are shooting in Auto mode, try switching your camera to the Av (A) mode. In this mode, you are changing your aperture. The smaller the number, the wider open the lens is…and the blurrier your background. During the day, set up an ornament with lights about a foot behind the ornament. Practice in good light changing your aperture to watch how the lights change.
Below are my settings (past SnapShop students those are for you – watch how much the ISO and shutter speed change!):
ISO 2500, 1/40, f/22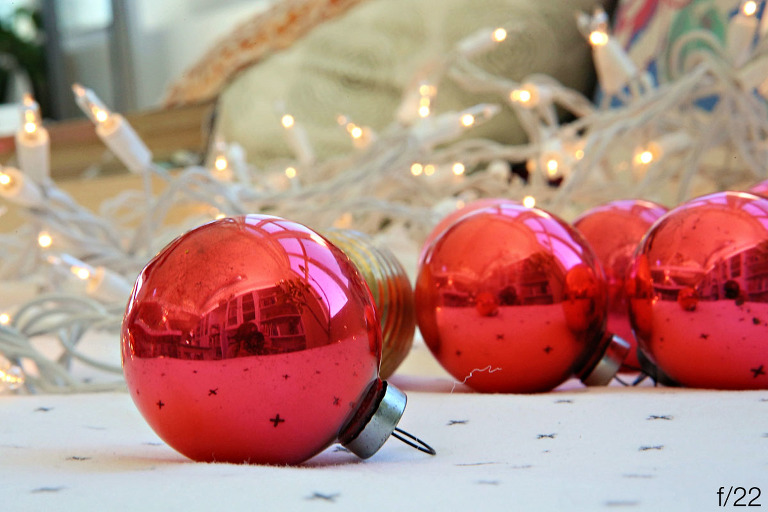 ISO 800, 1/100, f/10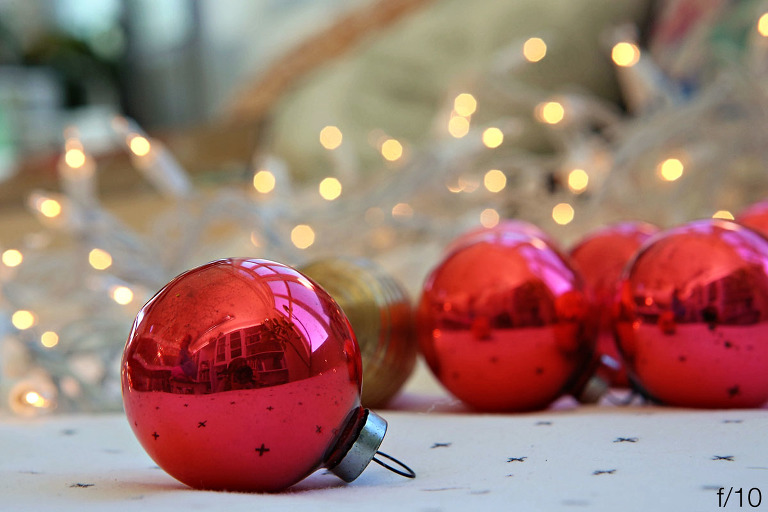 ISO 320, 1/250, f/2.8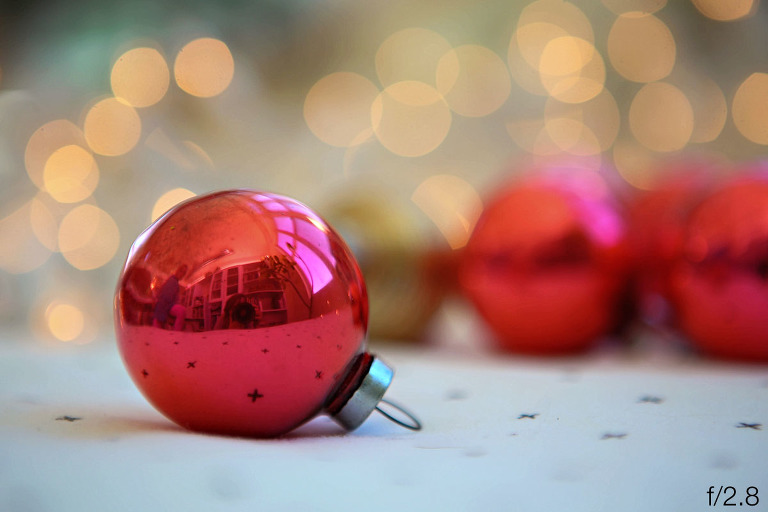 And that was random for a Monday! Also…yeah for Amazon Prime 🙂