Sunday, I returned from three lovely days in Newton, Kansas at The Craft House. My friends Meg and Kimberlee have been hosting Craft Weekends for a few years now. I've had the privilege of helping with several. For those not familiar with Whatever Craft Weekends, in a very basic description it is a weekend of crafting, antique shopping and eating the yummiest food. Meg and Kimberlee host them about once a month in Meg's old house (The Craft House). You can find out more details about the weekend by visiting Meg's blog. As much as I enjoy crafting, getting a little time to catch up with Meg and Kimberlee makes it a truly great weekend away. Last weekend, I taught two craft projects and met wonderful women from all over the US. Fun times.
While we were waiting for all the ladies to arrive, I decided to snap a few pictures of the house to share with you. This house is such a reflection of Meg – warm, inviting, colorful, oozing creativity and inspiration. I'm pretty sure you are going to enjoy this tour. The house is set up for Craft Weekends and for renting (quilting clubs, scrapbooking groups, etc. rent the home too), so the rooms are designed to sleep several women.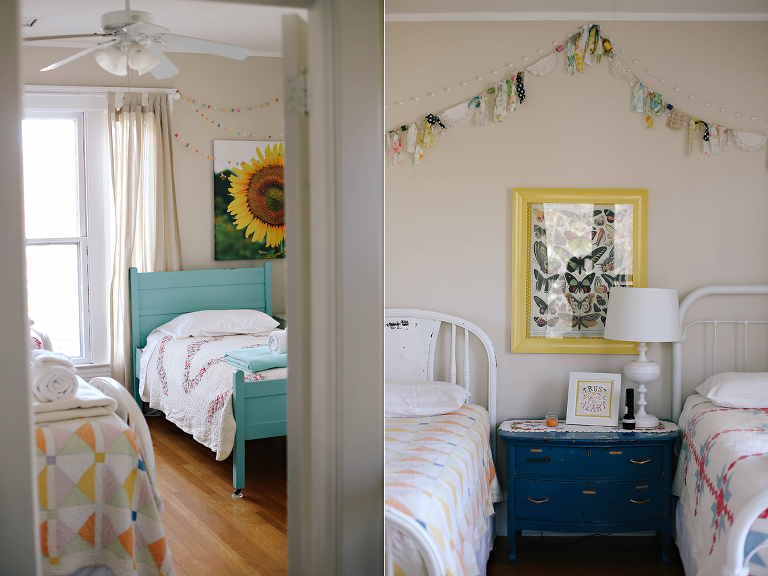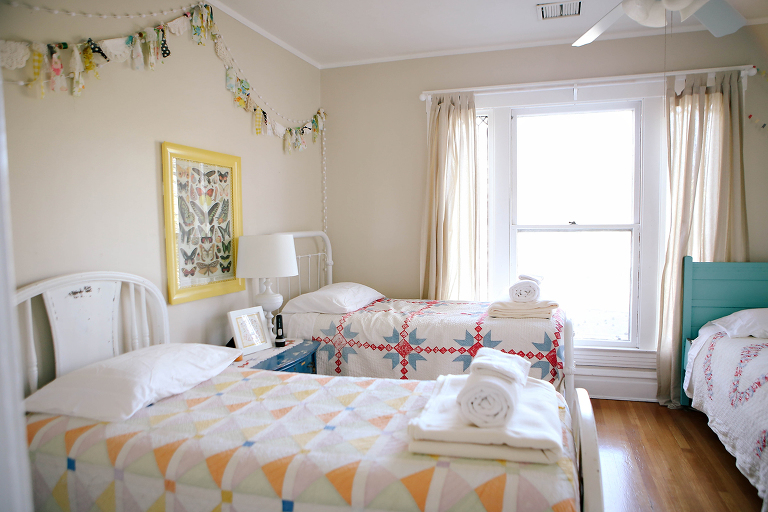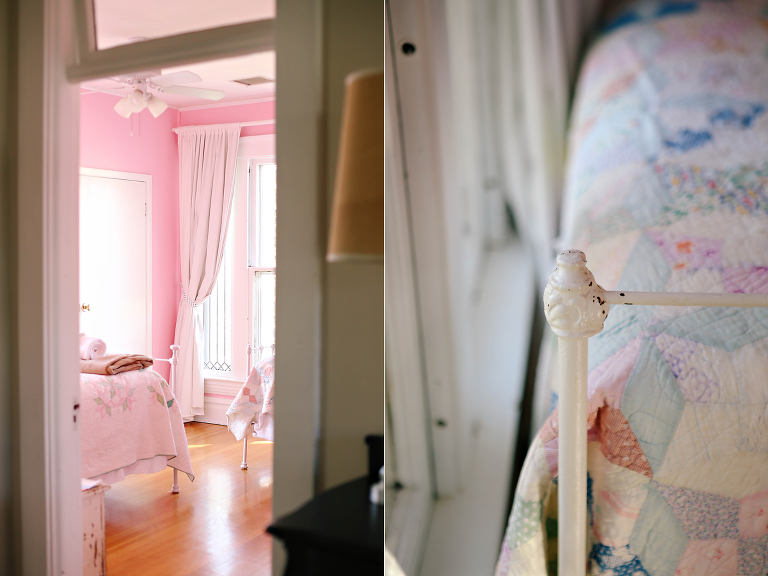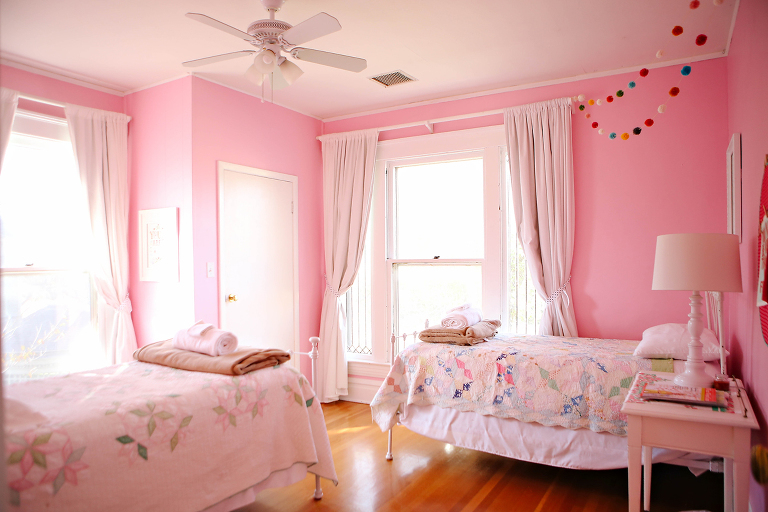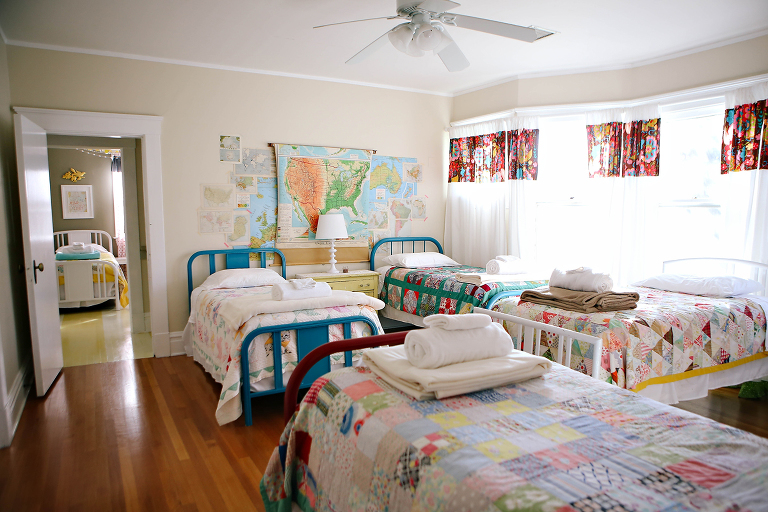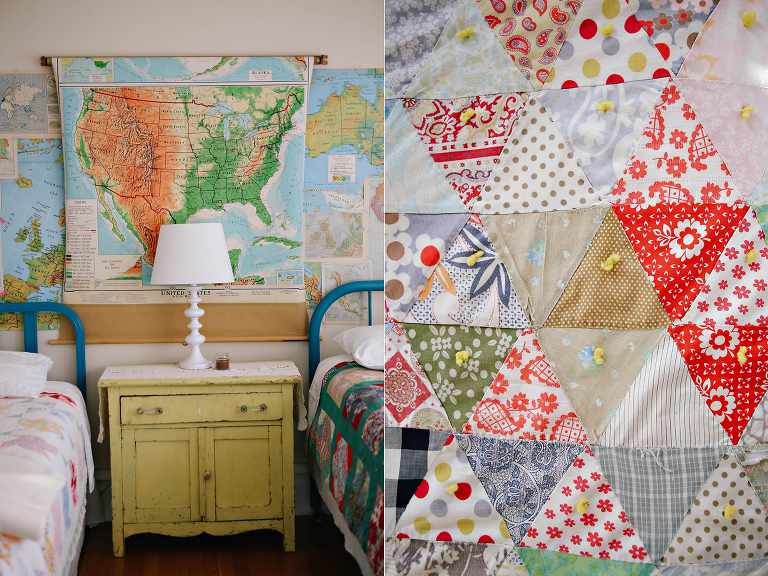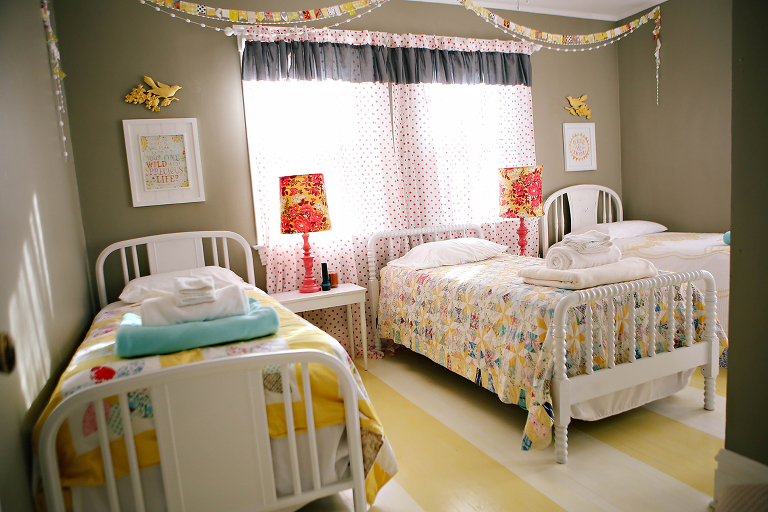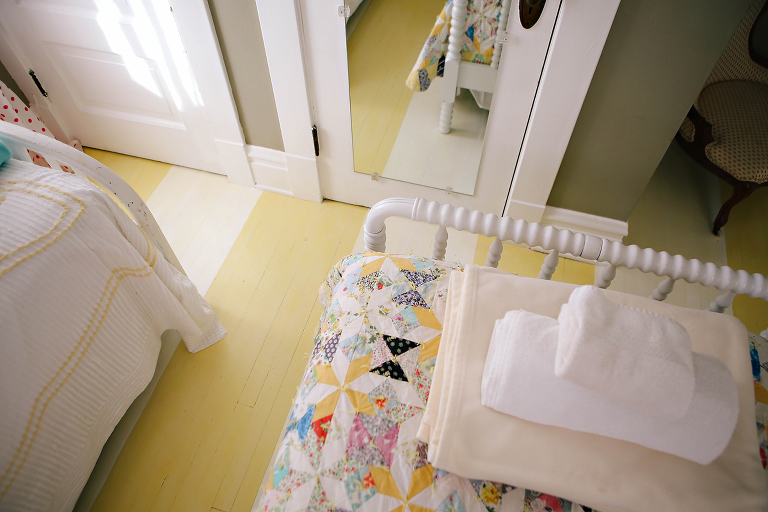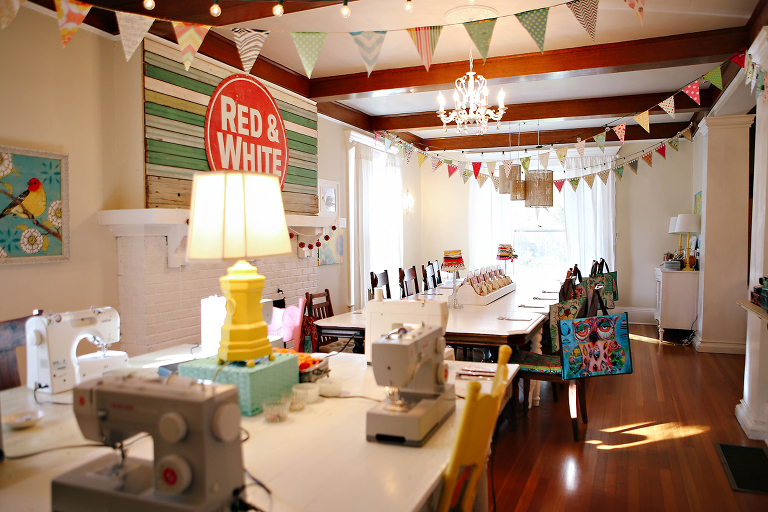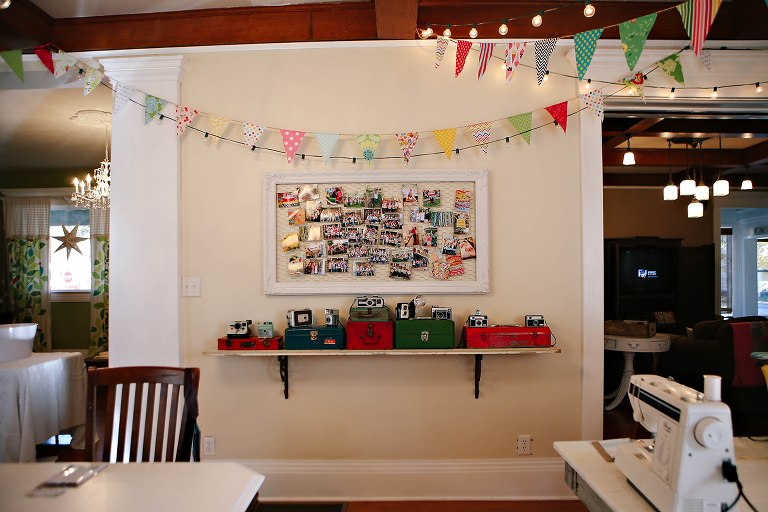 Isn't it dreamy! There is something really special about gathering in a cozy home with women to create and take a break from the daily grind. I always leave refreshed and ready to tackle the demands of home again. The waiting list for Craft Weekend is pretty long, but names are drawn in a lottery system so your chances of being drawn are the same as others. I'm working on convincing some of my friends to rent the house one weekend with me. I'd love to get away with them and just hide away in this house together for a few days!
If you want more information about Craft Weekends or renting the Craft House, you can find all that on Meg's blog. I'm guessing the 2015 calendar is probably filling up, but it wouldn't hurt to try if you are interested!