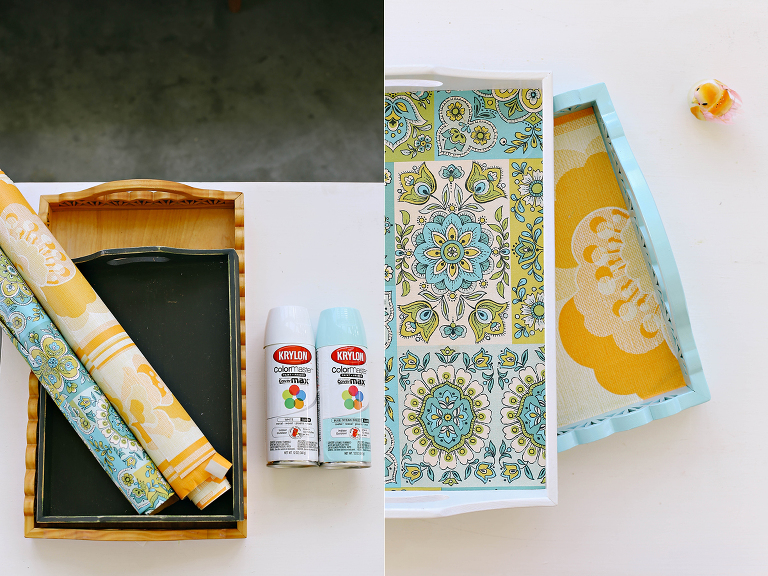 Cold weather is approaching. For some, this means fall has arrived. For me, it marks the end of spray painting season. I'm taking advantage of the final days of warm weather to spray paint anything and everything. Typically, I make a stock pile of all the things I want to spray paint and then paint them all at once.
Over the weekend, I tackled several projects…one was giving a facelift to a few serving trays.
Supplies:
Wood trays – my grandpa made one, the black one was from a craft store
Spray Paint – I used White & Blue Ocean Breeze
Shelf liner or vinyl wallpaper (so they are waterproof) – mine are both retro finds
Scissors or an X-acto knife
Step 1: Spray paint your tray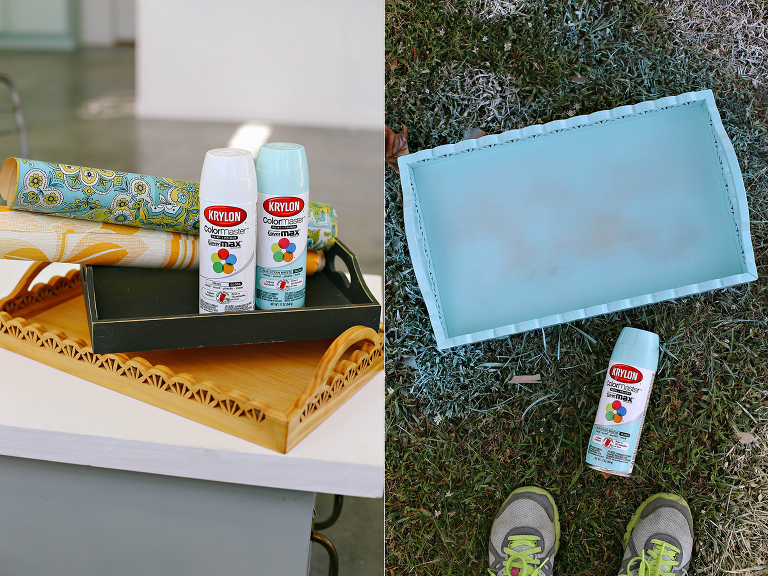 Step 2: Cut your paper to size. I chose paper with a vinyl finish. This will allow me not to worry if anything wet gets on the trays or if something is spilled.
Step 3: Add decoupage to the tray and smooth out the paper.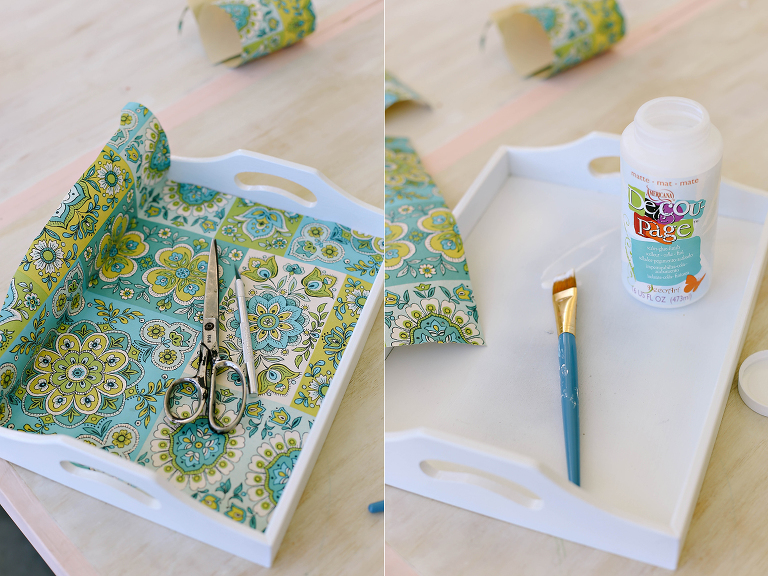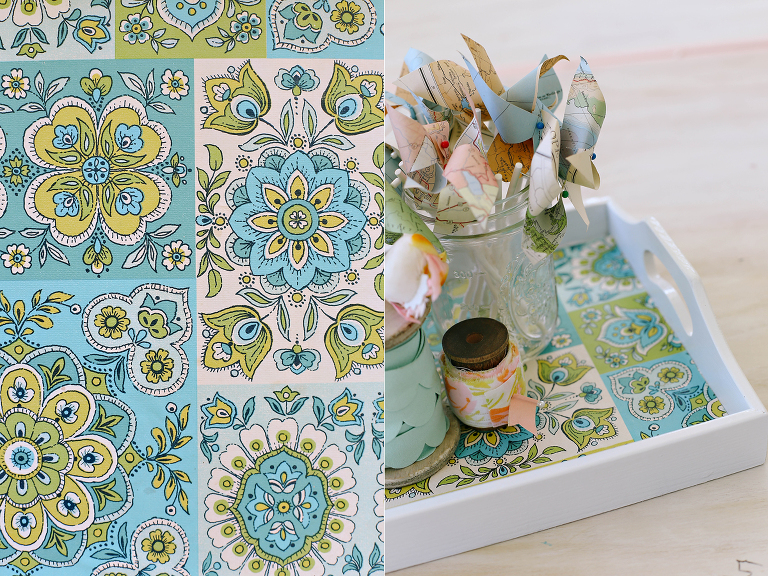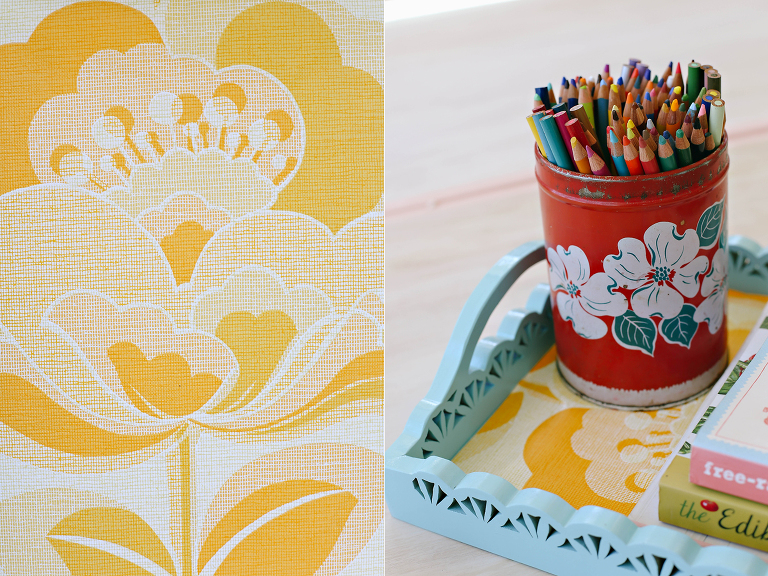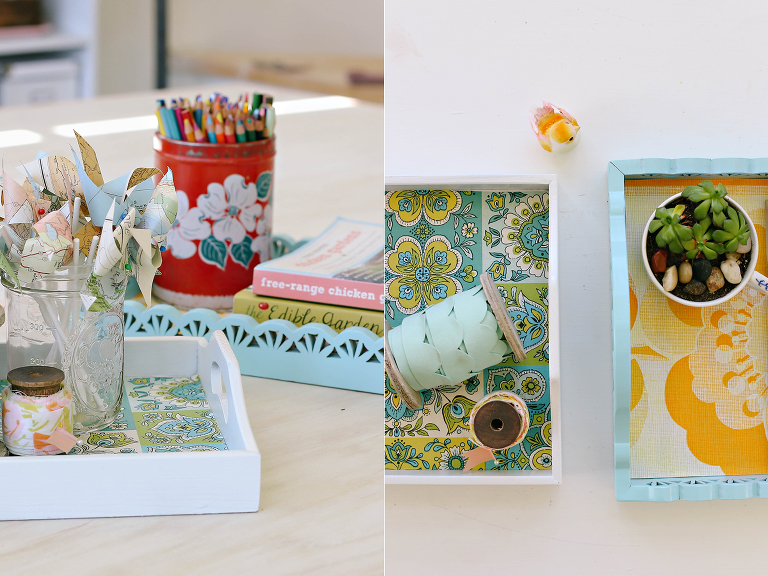 This was such a fast, fun and easy project using supplies I already had on hand. I'm thinking I need to make a few more this week…Happy Monday.