I like disclaimers. So here are mine for today:
I'm not an interior designer.
My sewing skills are on par with my five year old's.
I'm not fancy.
I like simple, fast, cheap and no-fuss.
This diy post is for those of you like me.
In our 'guest room' we have 4 rectangular windows. The room is up high and if it were just us, I'd go without curtains since we don't have neighbors super close. However, I think guests like a little more privacy! I wanted something very simple on the windows that would really only be used when we have an overnight guest. I also needed it to be affordable and easy to make.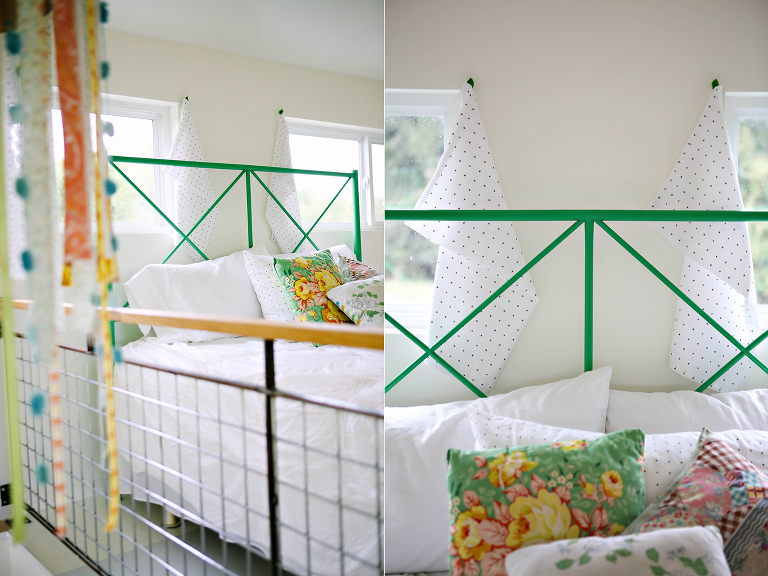 Supplies:
Twin Sheet set (mine is from Target)
Ribbon (mine is from my friend April's shop, Southern Hospitality)
Scissors
Sewing machine
a mom that can sew straighter lines than you (at least if you are me)
Eye hooks
Step 1: Cut and sew panels that cover each window, overlapping the edges of the windows a bit. Originally, I planned on doing this…but I only sew a semi-straight line. My mom knows this. Thankfully, she agreed to do the cutting and straight line sewing for me. The curtains turned out much better as a result. Mine would have been all wonky.
Step 2: Cut the ribbon into strips about 2 inches long
Step 3: Pin the ribbon in place and test on your window before you sew them down.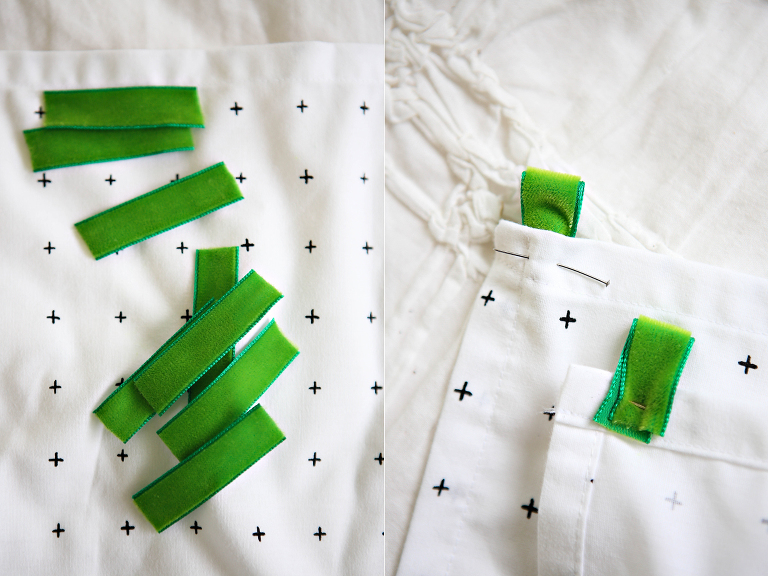 Step 4: Sew the ribbon tabs to the curtain. Obviously, I am not a perfectionist on this…my ribbon is folded over a bit on the backside. Don't look mom. No one will see it (except you right now), so I don't really care.
Step 5: Hang your curtains. To hang mine, I just screwed eye hooks into the drywall about 1 inch above and outside the window. I also attached one hook in the middle (see later pictures).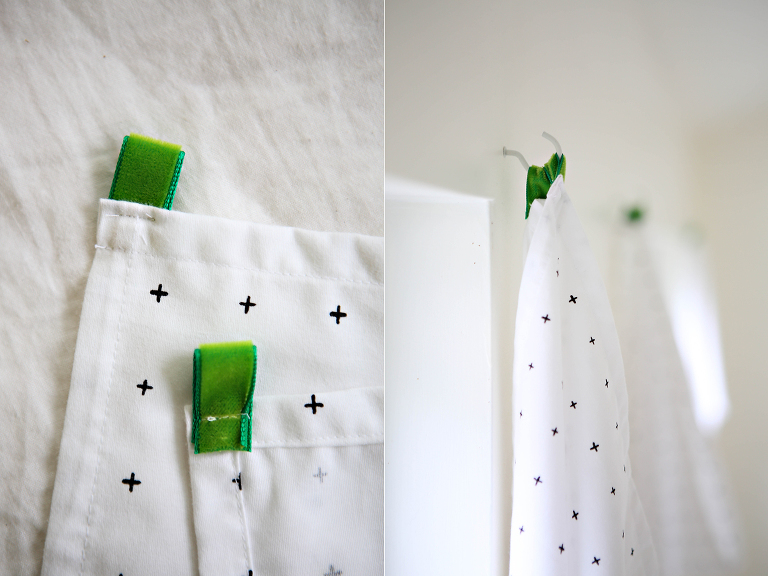 See how straight those curtains are?! That would not be the case if my mom had not intervened.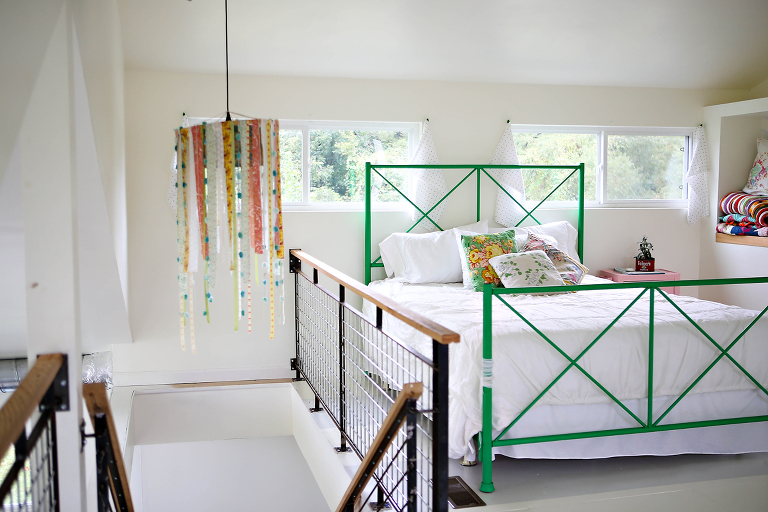 And there you go. I am sure a publisher will be contacting me soon to ask me to write a sewing book.