We are in the thick of flag football – four cute little players. Well, the boys would prefer I call them tough players. Tough…and cute. Every season I try to get some shots of the kids at their games, but I'm usually on the sidelines with 4 other kids while Chris coaches. Watching four kids and watching the game means my camera rarely makes it out of the bag. The last few weeks I've attempted to get more shots of them at home, practice and at games.
Sports can be challenging to photograph, even when you don't have other kids on the sidelines with you. I thought I would share a few tips for how I capture my kids for OUTDOOR sports. Indoor sports are a whole different challenge.
I use a zoom lens. I have a 70-200mm f/2.8 that was previously the lens I shot wedding with. Now I use it for youth sports. It is big, bulky and a bit embarrassing to pull out at games, but it sure is a great lens.
I use my biggest aperture (smallest number after the "f/". Since I am zooming, I usually don't have trouble getting my subject in focus.
I bump my ISO if needed, so I can have a fast shutter speed. If it is super bright out, I can use a lower ISO and a fast shutter speed.
If you none of that makes sense, I would recommend using a zoom lens and using the "sports mode" or using the Tv (S) mode. If you use the Tv (S) mode, you will want to increase the number (the speed) to capture a sharp action shot. The brighter it is outside, the better this will work.
On this particular day it was raining, so I needed a higher ISO. If my shutter speed had been faster, the rain drops would have been frozen droplets instead of blurry streaks. I held an umbrella under one arm and my camera in the other.  I love my boy's little stance and the mouth-guard expression. ISO 400, 1/500, f/2.8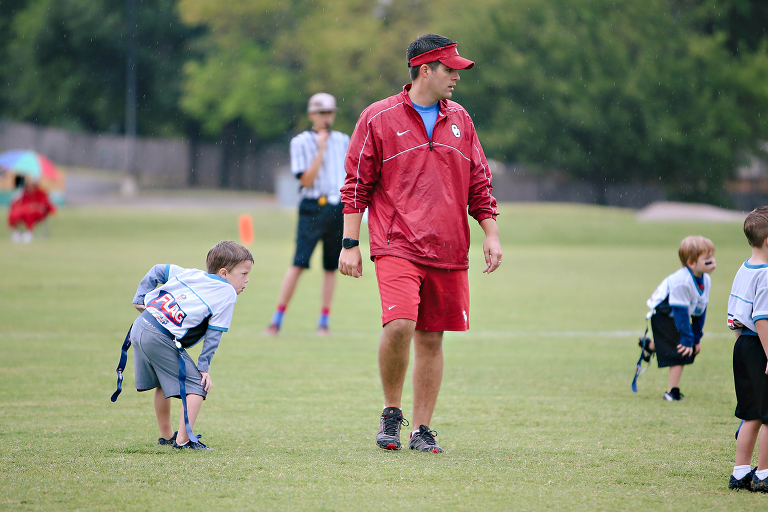 My girl getting ready to hike the ball. ISO 200, 1/1000, f/2.8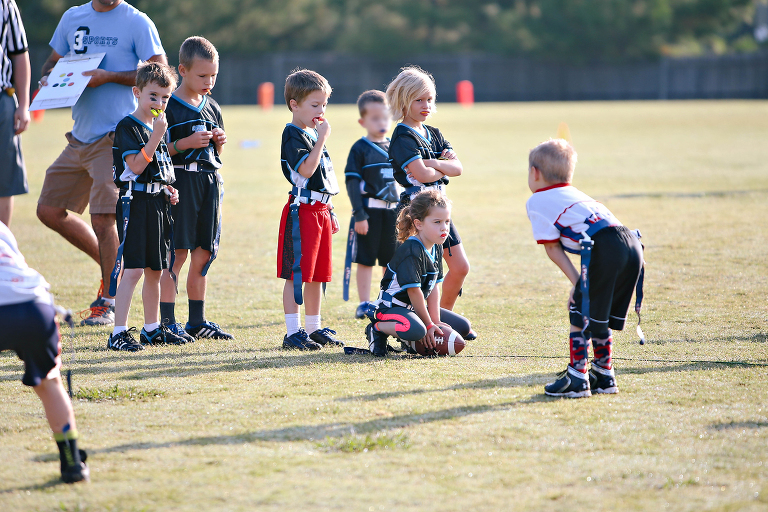 ISO 200, 1/2000, f/2.8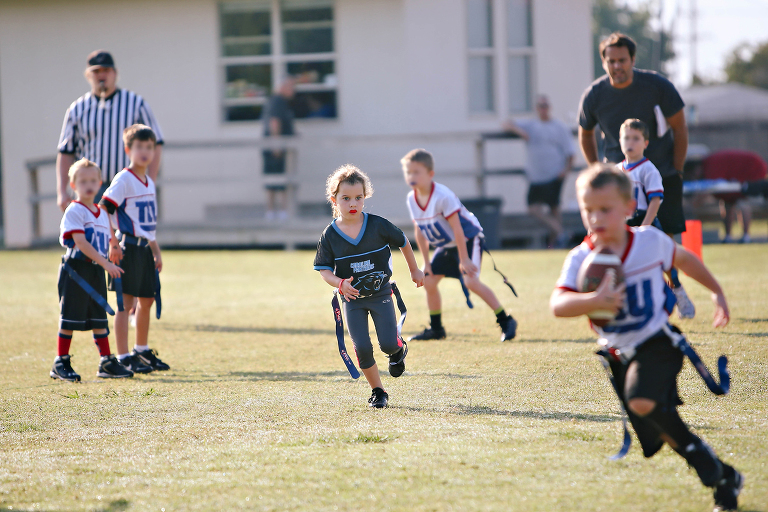 ISO 100, 1/1600, f/2.8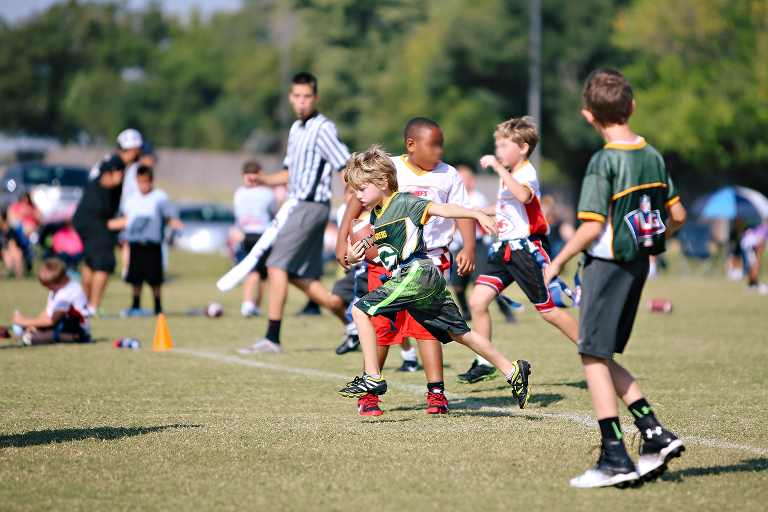 Touch down!   ISO 100, 1/2000, f/2.8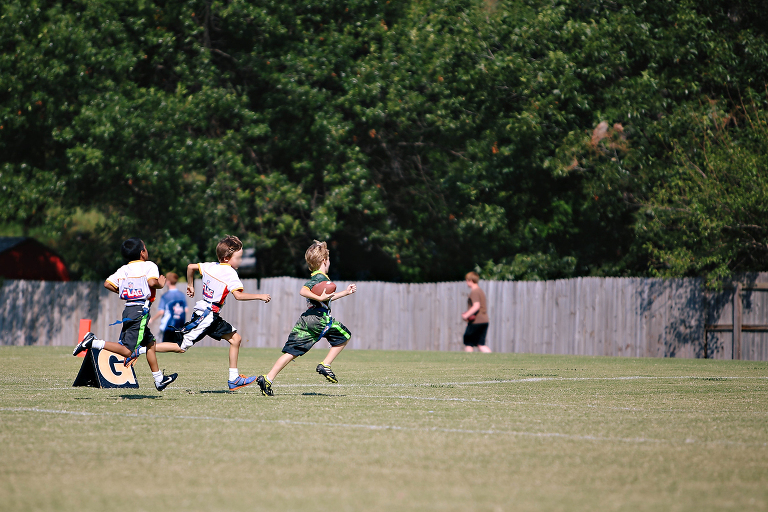 The kids practice together at home all the time. I came outside to find them playing 3 on 1…with a pink sparkle dress. ISO 200, 1/400, f/2.8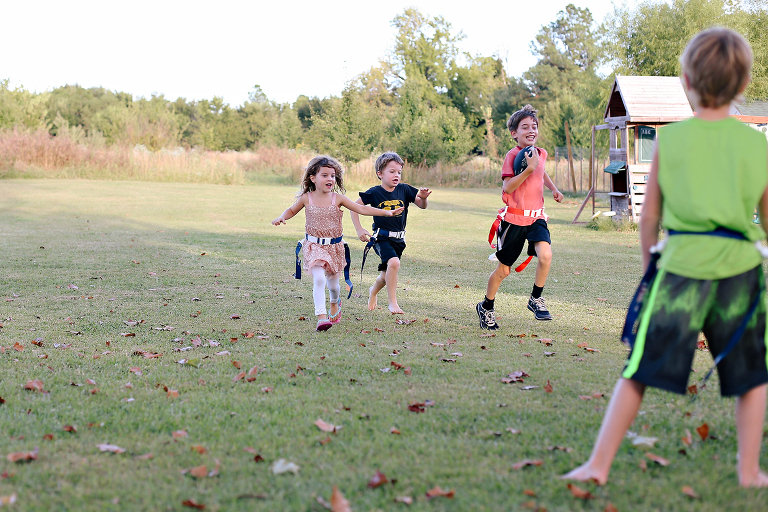 ISO 200, 1/400, f/2.8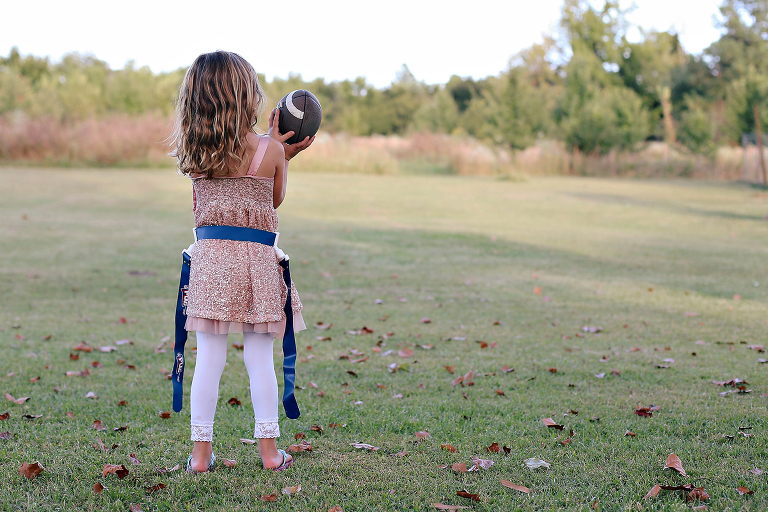 Happy Friday!!