Fall is quickly approaching. It makes me a little sad. There are those that relish having four distinct seasons – we sure have them in Oklahoma. Then there are those that wish for summer year round. I fall in the second group. Give me shorts and flip flops all year. I'm trying to soak up these final days of hot weather. I've grown up going to the lake. Random Oklahoma fact – we have more shoreline than the Atlantic and Gulf shore coasts combined. However, our shorelines are around lakes. I'm not a fan of swimming in lake water. My brother-in-law noodles. I've seen what comes out of Oklahoma lakes. No thank you. My kids, well they are all about lakes…like good little Okies 🙂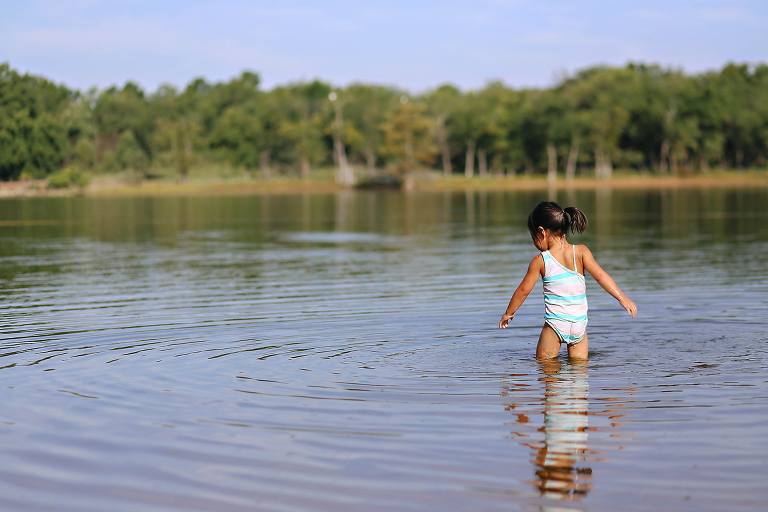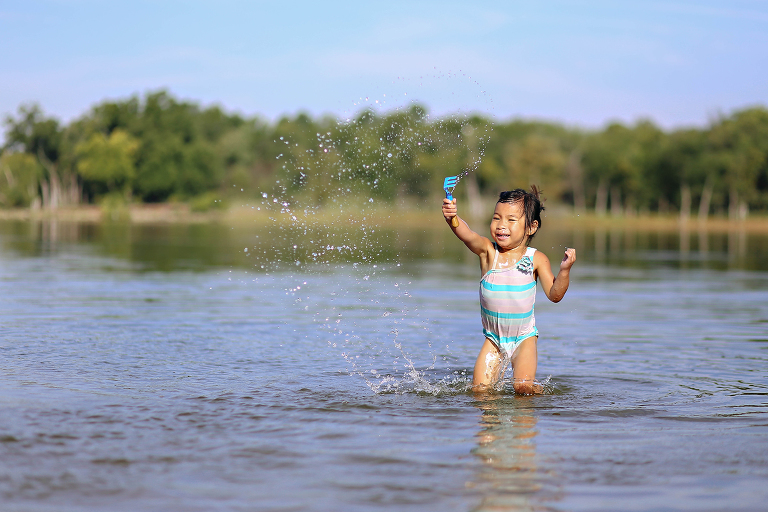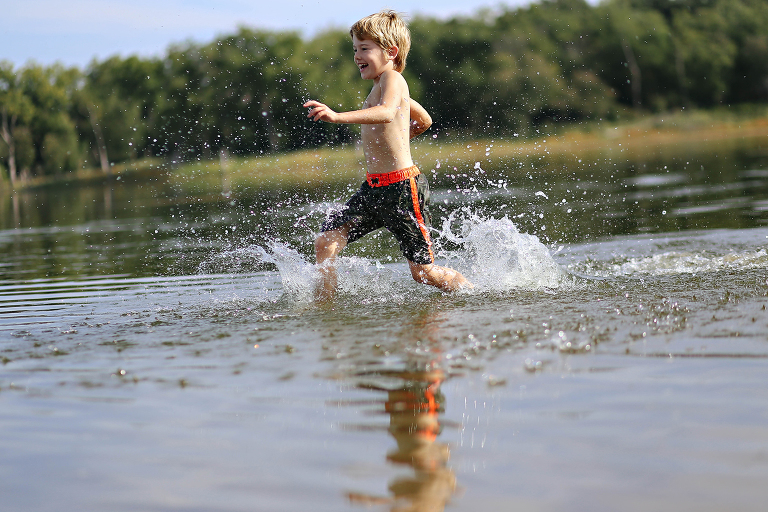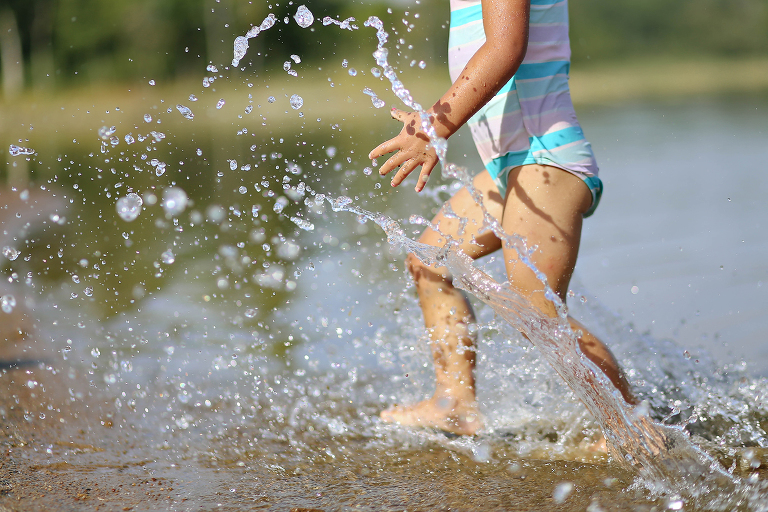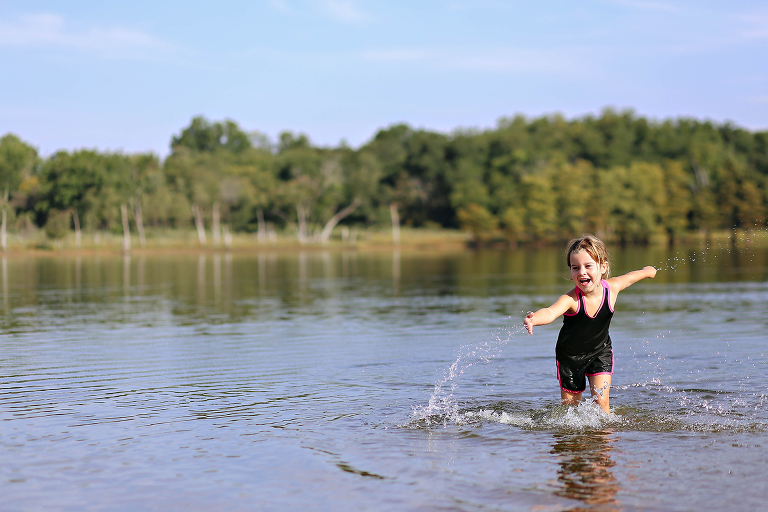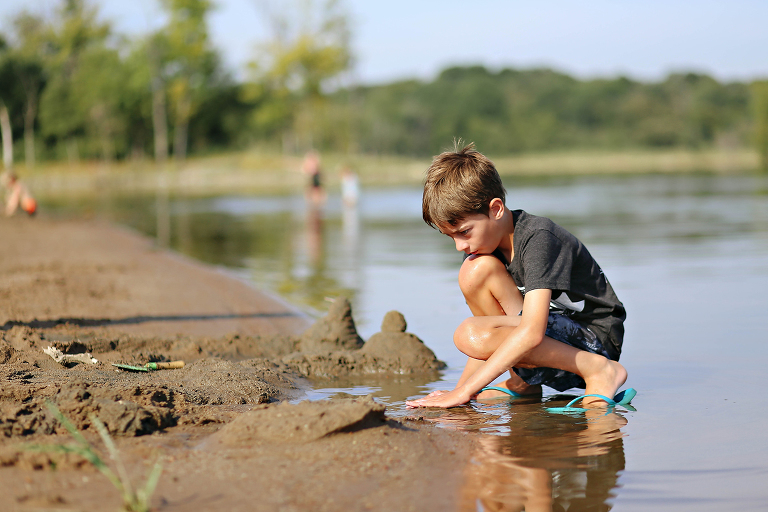 The kids played for hours – digging, splashing, running, repeat. While they played with water and sand, I played with my camera. I took the three shots below with different settings, giving priority to the aperture. I thought I'd share a very basic tip for those of you learning your camera. Most cameras have an option that says Av or A (it is usually on a dial on the outside of the camera body). This settings lets you pick your aperture and the camera picks the ISO and shutter speed. The aperture, in general terms, determines how blurry your background is. The bigger the number (f/22), the more that is in focus. The smaller the number (f/1.8), the more that is blurry. It is a fun setting for you to experiment with, but keep in mind as you change your aperture the camera must change your shutter speed and ISO, this can lead to blurry and grainy images depending on what you are shooting and the lighting.
Anyway…that is something fun to play with on your camera. The aperture is determined by your lens, so you might not be able to get a really small number (which is actually a big aperture opening  – confusing, I know).
In brief…big number, in focus. Small number, blurry.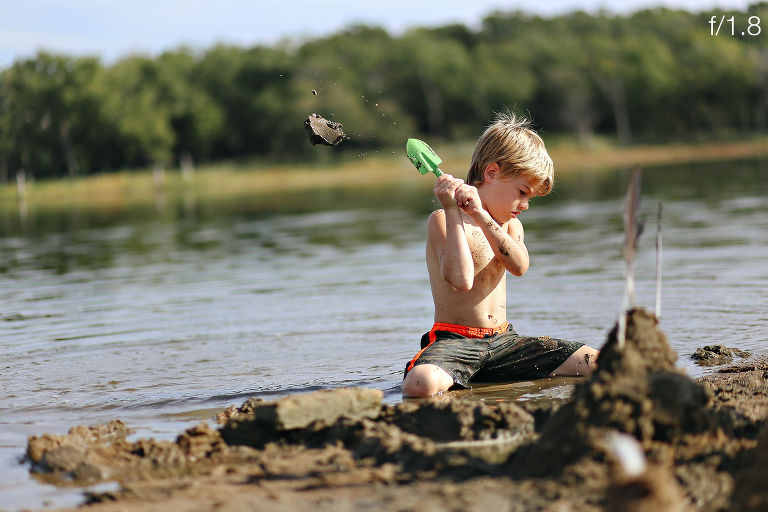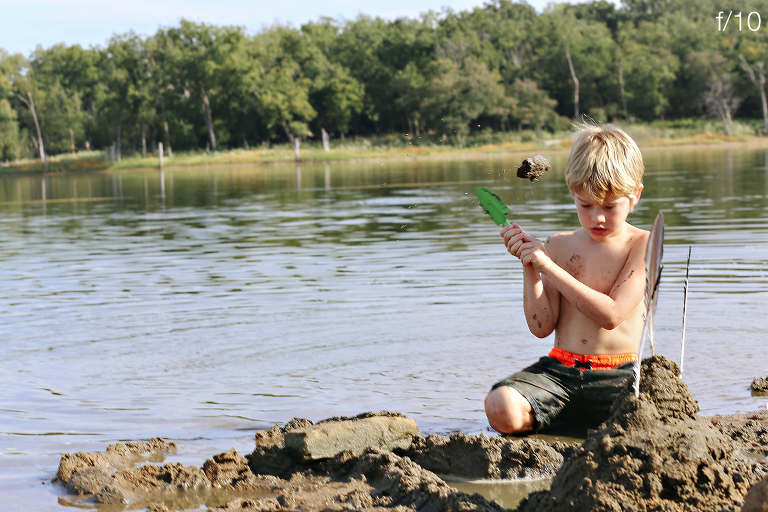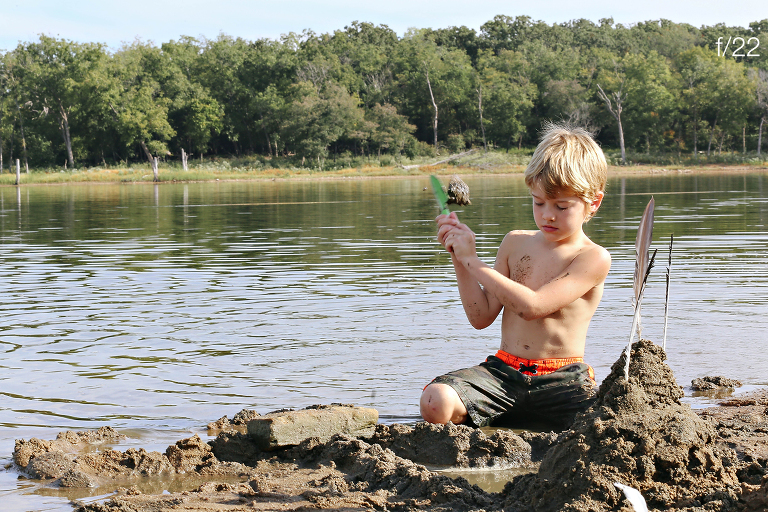 Learn more about aperture, shutter speed and ISO by registering for SnapShop Online Photography School (my online photography instruction website). The core DSLR course is for the very beginner student. I cover the foundational elements of composition, storytelling, and shooting in manual from my approach to capturing my days. You can find more information and register by visiting the SnapShop Online Photography School.
If you primarily use your phone to capture your days and would like to improve your phone photography skills, there is also a phone course available, as well as numerous other topical lessons.
SaveSave