My friend (hey you Shauna Reed) is so good at taking random 'selfies' with her kids on a consistent basis just doing their normal stuff. She has inspired me to do the same.  I've been snapping shots with my kids – lots of random shots. Most are goofy ones together and ones with me making a silly face while they are bouncing off the walls in the background. Pictures that I hope capture the way they see me and tell my story of motherhood back to them. Nothing fancy. No great lighting. Lots of bad cropping. None of that matters though, that isn't the point. They are pictures just for us. The kids love looking through them. I think what has surprised me the most is that the kids (even the older boys) really like take pictures WITH me. There is something different that happens in them when I get in the shot too.
Here are a few from my growing  'family selfie collection':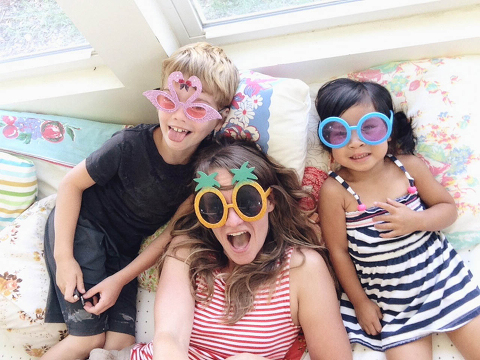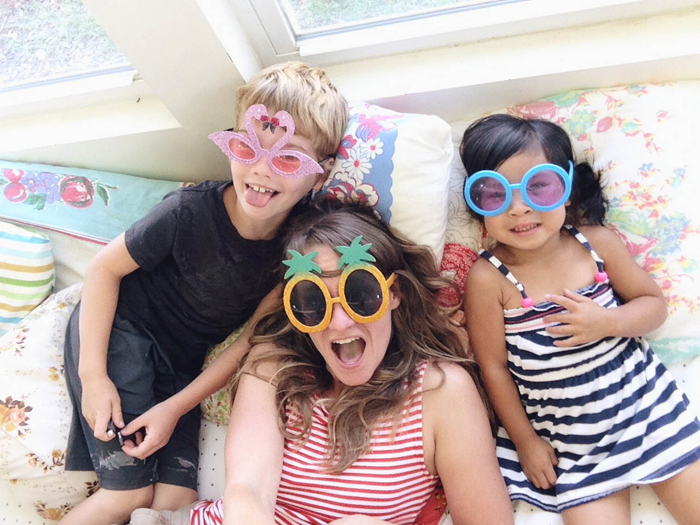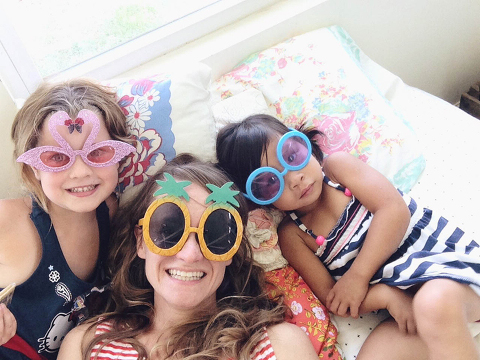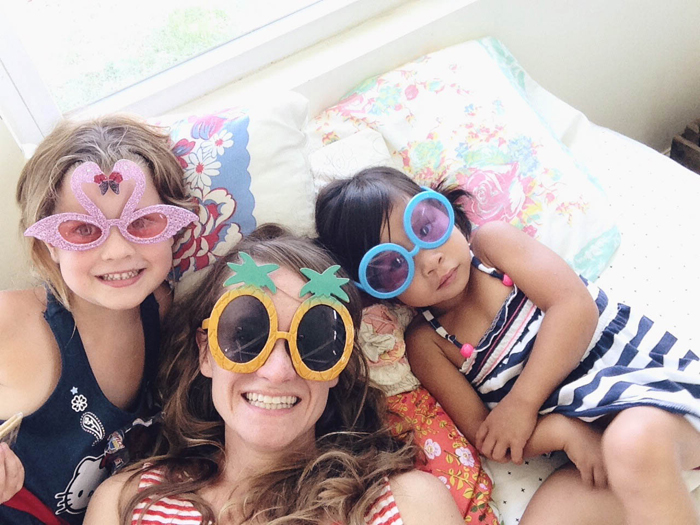 He 'photo bombed' us…his sister was not thrilled. Brothers.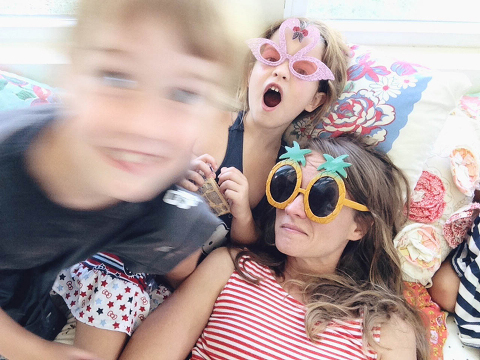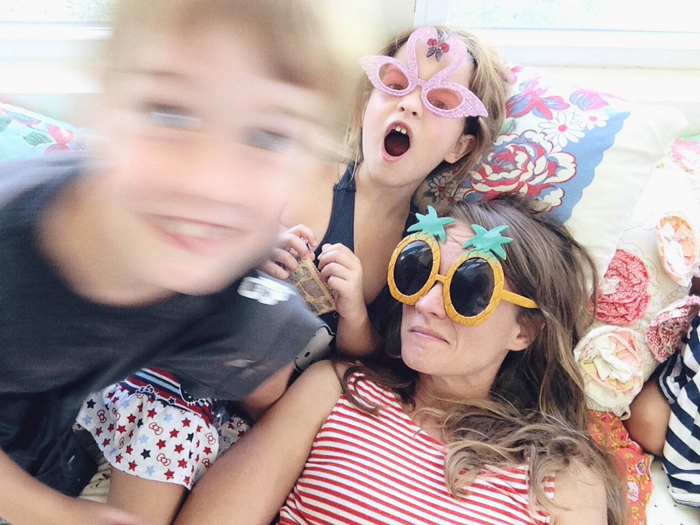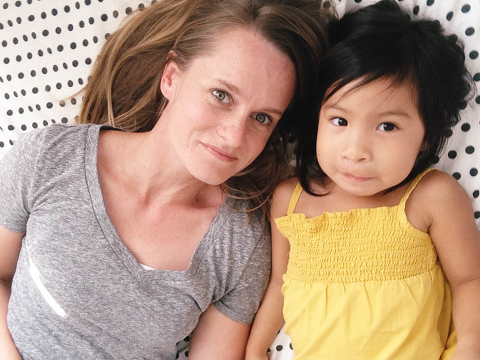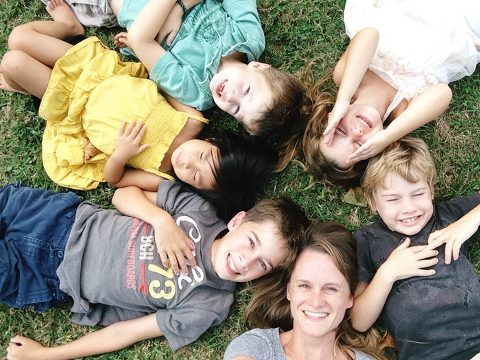 Since I am at a photography conference right now, I thought it would be fun to do a post with a perk for you. One perk of teaching photography courses is I get to try out different products to see what I like and what I want to recommend. Recently, I've been using an X-Shot extender with my phone. My kids think it is the coolest camera gadget – filling my photo album with more goofiness. It is pretty handy since I can't hold my arm out far enough to capture me with all my kids! X-Shot is letting me offer you a $5.00 coupon…just use the code SYCAMORE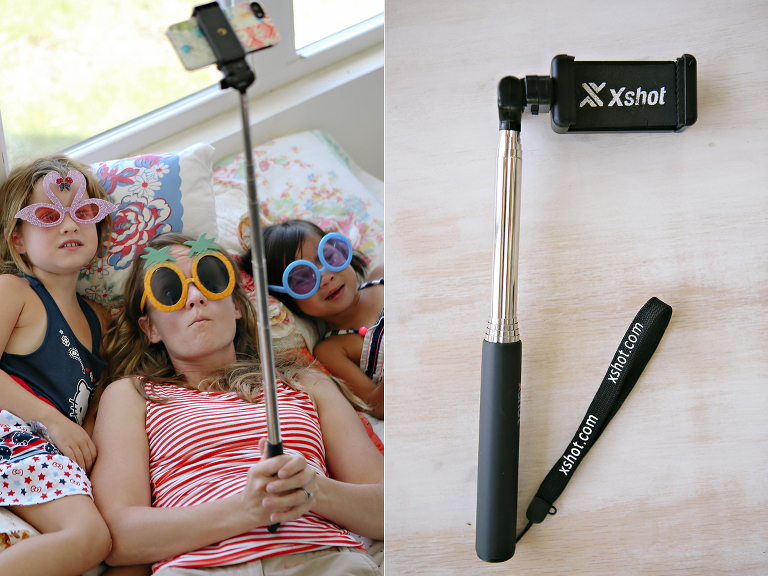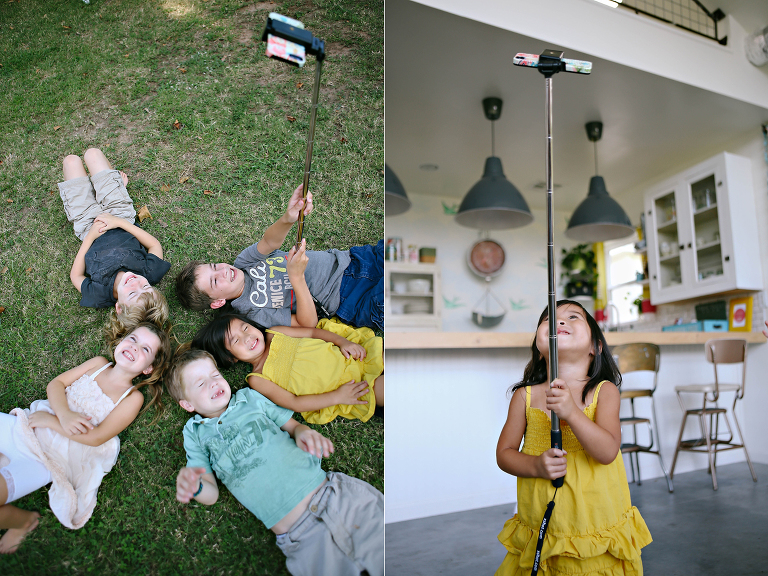 The girls like to use it with my phone. The boys prefer to use it as a sword that extends…until I see them and I confiscate it back.
UPDATE: I wasn't very clear on what I use to capture these photos. I use the Pocket XShot Extender and the XShot Mobile Phone Holder. Then I use the app Camera+, which has a timer.