My freshman year of college I scored a basement room in the freshman dorm. The rooms in the basement of the dorm were the biggest and pretty desirable, even with their tiny windows. Sometime early on that first semester a cute little Wyoming girl ventured down to the basement and shortly after a friendship was sparked. We were alike in a ton of ways and total opposites in just as many ways. Eventually she would become our class President and Chris was the Social President (not really a thing, but if it had been he would have been it). Then there was me. One of these things is not like the others, one of these things just doesn't fit in. I was that thing. I joke that Mandy and Chris knew every person on campus while I hid out in the art room. Honestly, they really did. Super social, friendly, warm and welcoming. Everyone loved them both and somehow I got to marry one and have the other stand at my side on that wedding day.
Quite frequently people will come up to Chris and I and start talking about going to college with Chris. They will laugh about college days and then inevitably ask where I went to school. Ummm…same small college as you two. I was just anti-social. Awkward silence and then I mention that I was the girl that could sometimes be spotted near the class president too. And still, awkward silence.
I spent many fall and spring breaks going back to Mandy's home in Wyoming. To this day, it is still one of my favorite places. College wasn't my favorite, but long weekends in the mountains during those days – those are the memories of college that marked me. Mandy's family has a perfect A-frame cabin up in the woods. I creamed her brother Joe at a Monopoly game in that cabin once. He's never been brave enough to play me again.  Game on, Joe.
We also spent many days climbing "Ant Hill". We'd sit up there and talk about all kinds of stuff. I would sit up there and wonder about Chris and the future.
Last week we ventured back to that cabin as a family with Mandy's family. Going back to places from the past with my family is so treasured to me. Amazing how perspectives can be so different in the exact same place just a few short years apart.
This year I followed my boys up ant hill and watched them experience it for the first time.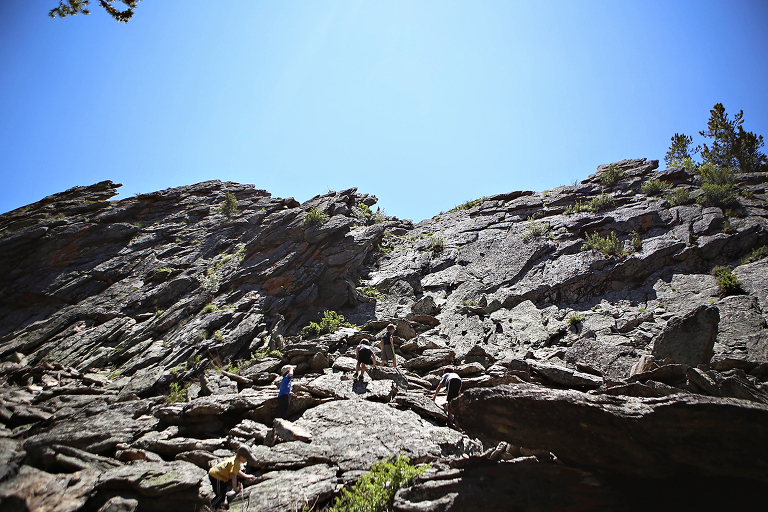 Little One on the top of Ant Hill.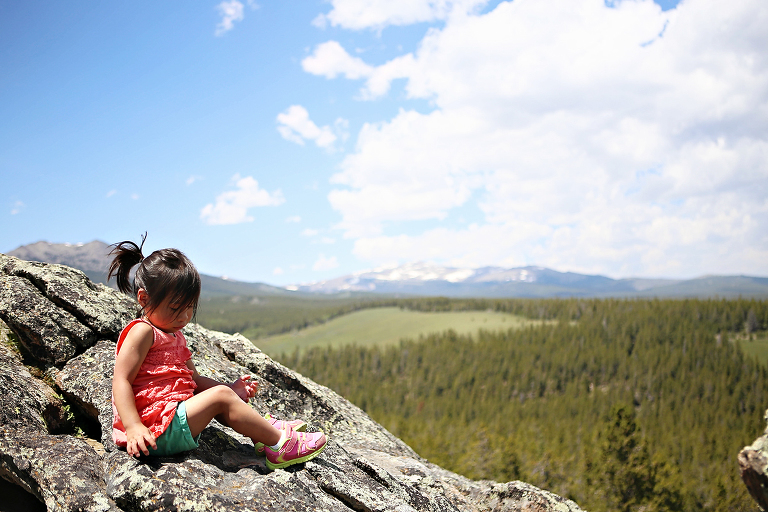 Between my 5 and Mandy's 3, it looked like we were running a nature school in the Big Horns.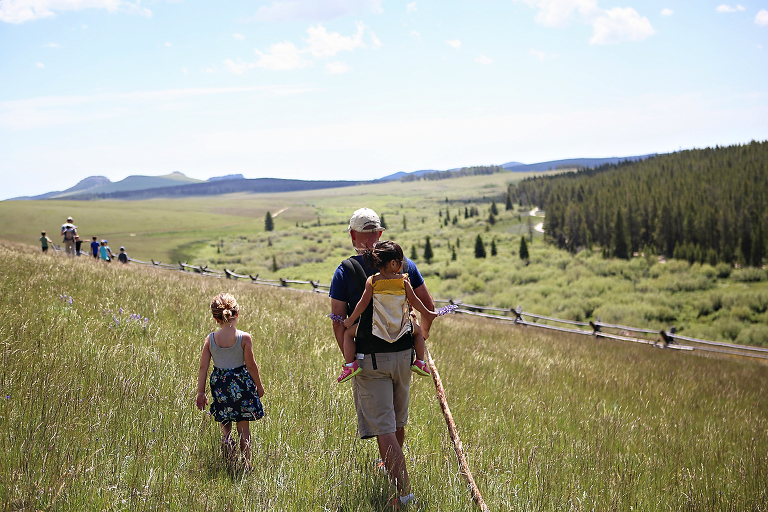 Every hike requires a snack break.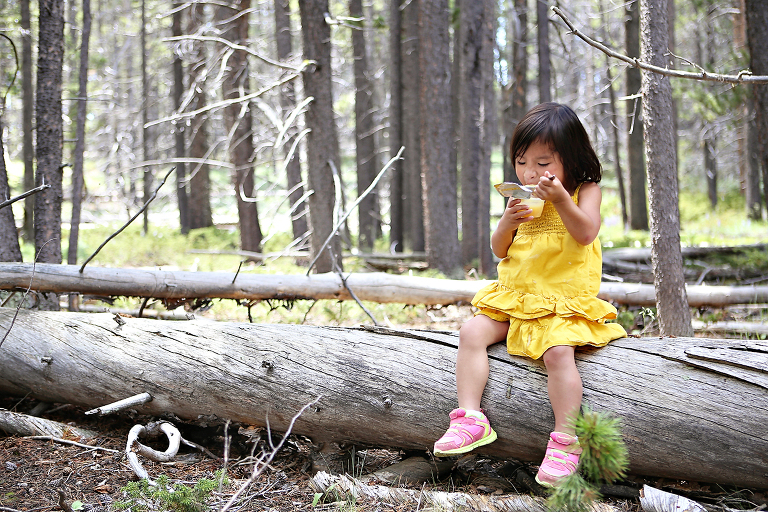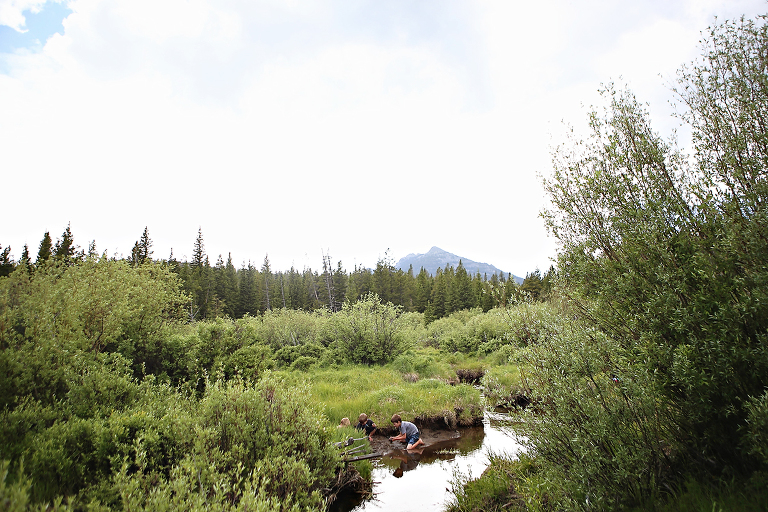 Our oldest girls became fast friends! I loved watching them together. Another generation of Okie/Wyoming girl friends.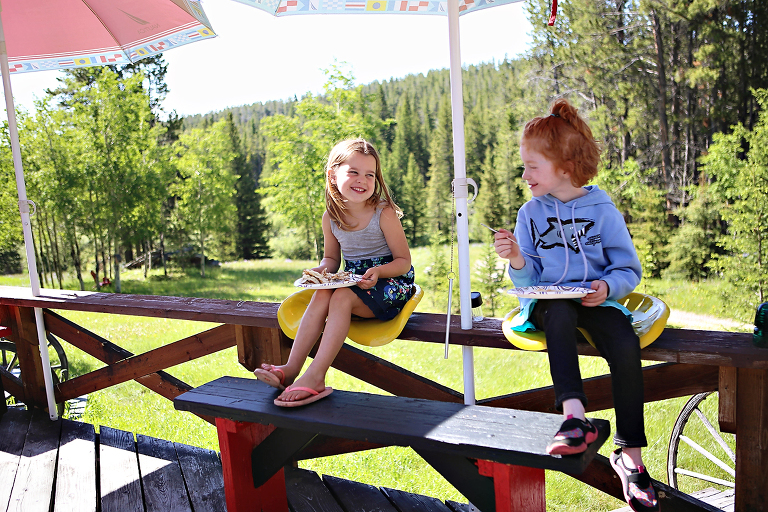 FireCracker found her favorite bathtub at the cabin too.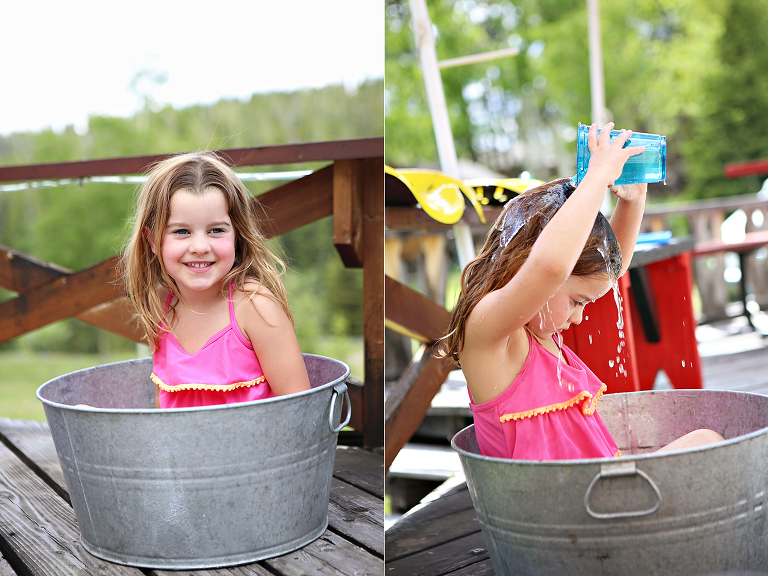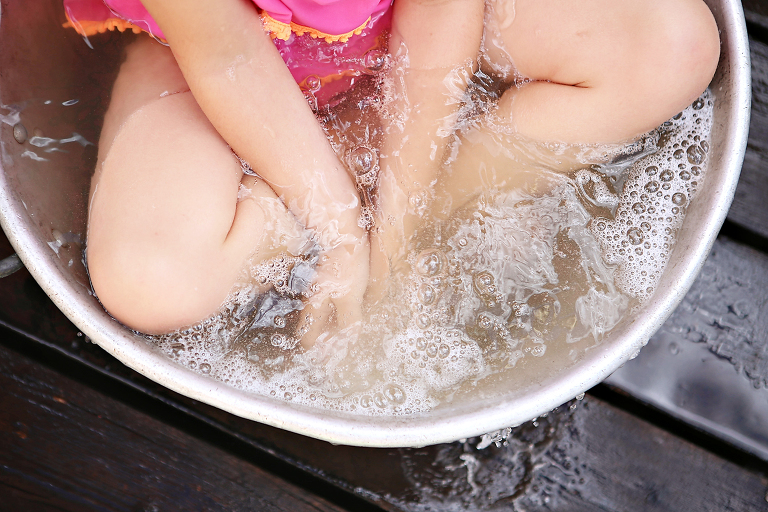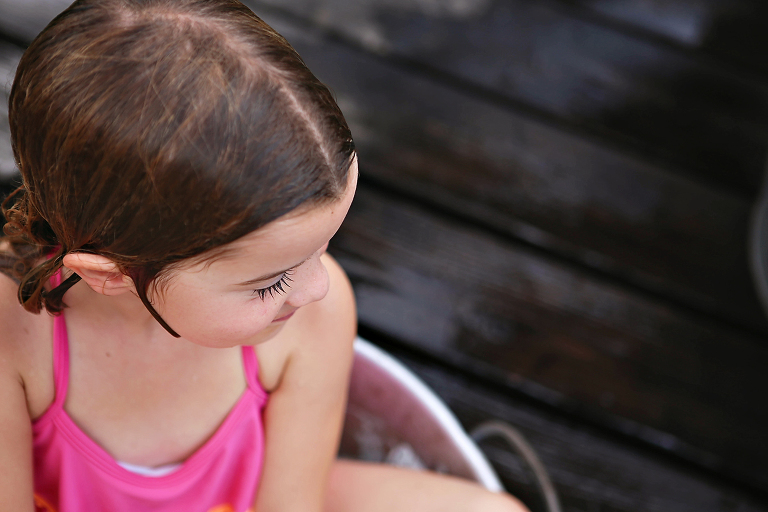 On our way down from the cabin we had a trailer part break. Mandy's parents dropped everything they were doing to help us. I'm pretty sure they would have just let us move in for a week if we needed it. I'm so thankful for old friendships. When that cute Wyoming girl bounced into my life (I'm quite confident she had to be bouncing), I had no idea the treasure I was being given. Spending time together with our families is a gift I don't take for granted and I look forward to when we get time together again. Being friends with the President is pretty great.