About a year and a half ago my extended family began planning a family reunion at my uncle and aunt's home in Montana. The reunion is what sparked us taking this month long trip. Since we were headed to Montana anyway, we decided what better time to explore the Rockies!
My uncle and aunt have an incredible piece of property in the mountains of Montana. Stunning. My parents, sister & her family, and grandma drove up from Oklahoma. Three of my cousins were able to make the trip too. My kids spent 4 days exploring and getting all kinds of 'Montana' experiences. They did not want to leave. My aunt is an incredible cook and baker. I gained about 15 pounds in three days…just eating and talking all day long. And eating more. And then just a bit more until I couldn't move. It was bad. We did not want to leave.
I'm not going to post many pics from the reunion because I forgot to ask how everyone felt about me sharing them online. My grandpa was not able to make it up, which made us all so sad. I did snap a couple pictures of my grandma with all her great-grandkids that were able to attend. She has a lot more that weren't able to come.
How fun is my grandma?! I sure wouldn't get that stinky flip flop that close to my face!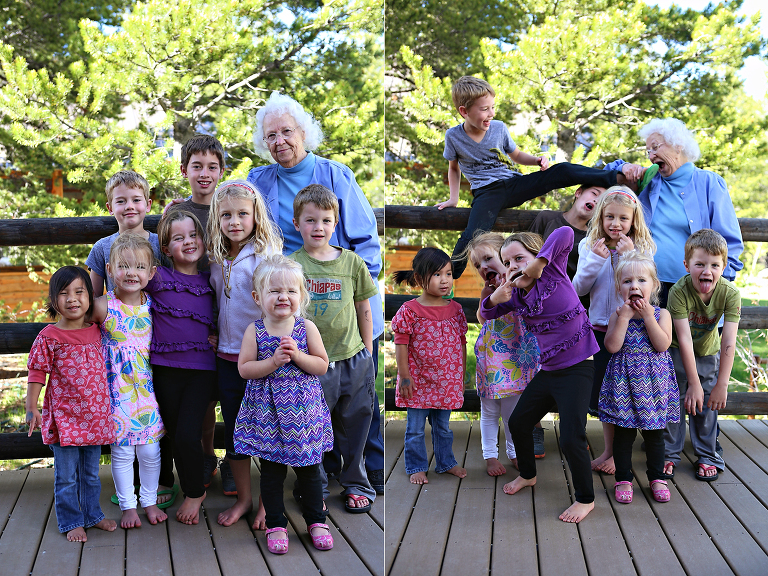 Montana is her wildflower dancing dream.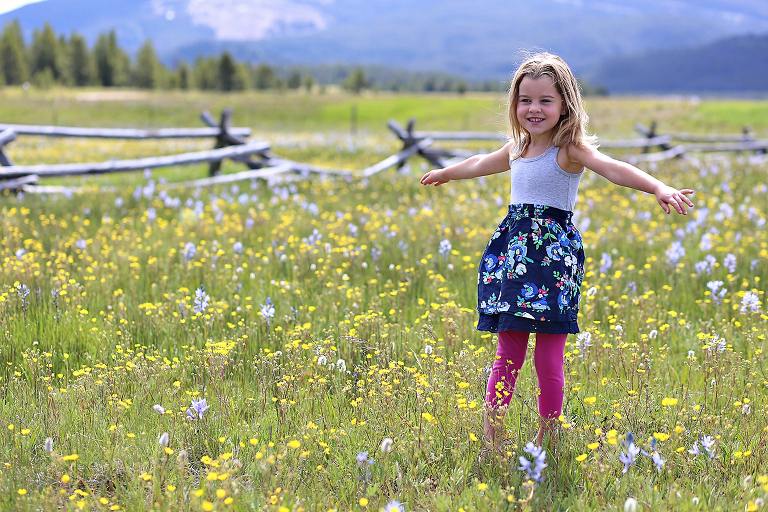 We have a lot of cows in Oklahoma, but I've never driven through a cattle drive. It was really fun until we got out of the car and saw the 'splatter gift'  all those cows gave our car and trailer! Now when we pull up some place not only do we look a little like the Griswolds…our trailer front is covered in…you know. Got to find a car wash today!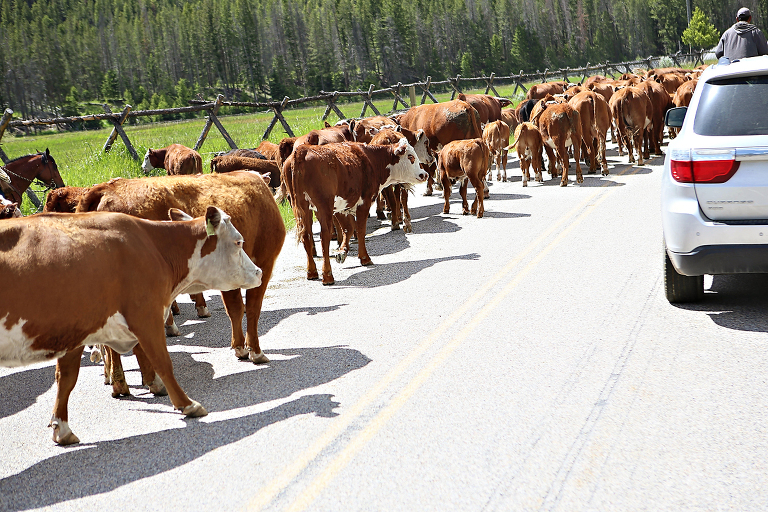 My aunt recommended Crystal Park as a fun road stop for the kids on our way to our next stop. My sister and her family joined us; it was so good to be around them again! Crystal Park is 7,800 feet in the Beaverhead-Deerlodge National Forest that is open for visitors to dig quartz crystals. We did some crystal digging in Oklahoma before, so I had a bit of an idea of what to expect. Basically it is a mountain covered in holes from people digging. We did not come prepared with good tools, but we made do with what I could wrangle up from the trailer. Forks. Wooden spoons. A hatchet. A crowbar. Hammers. The kids loved it.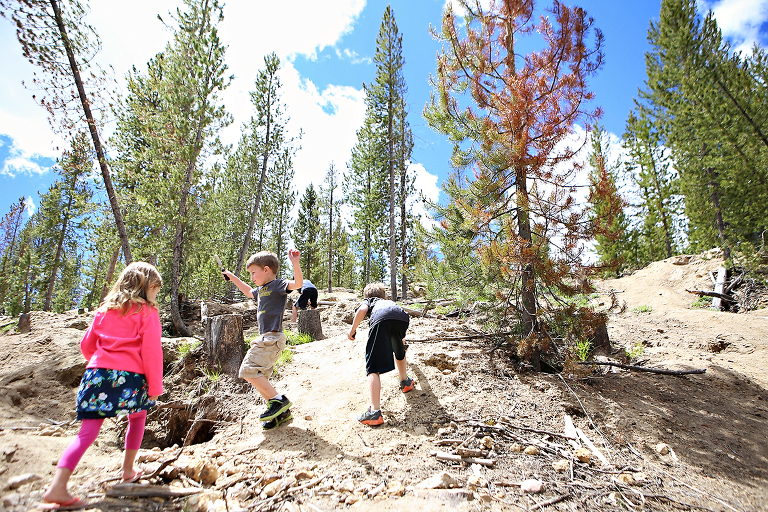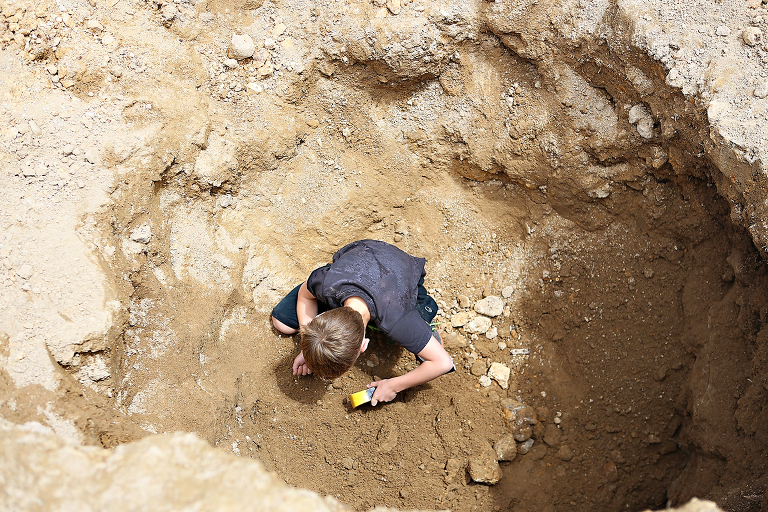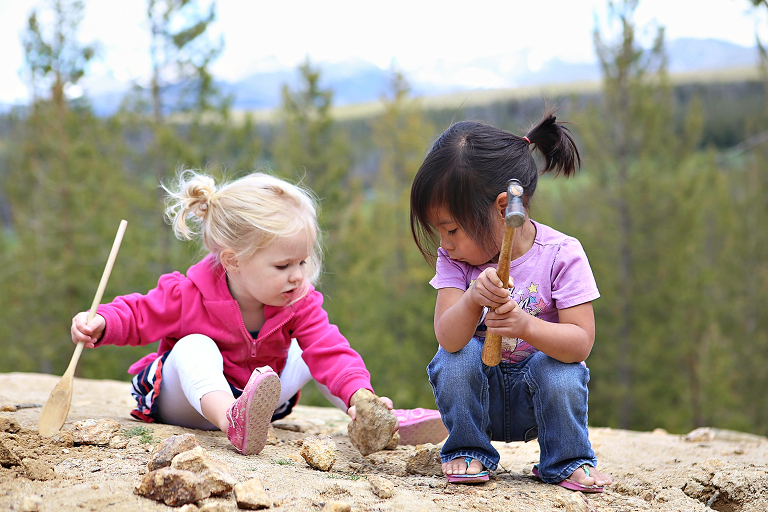 This is right before Little One nailed her Aunt Lesley in the head with a hammer. Not really!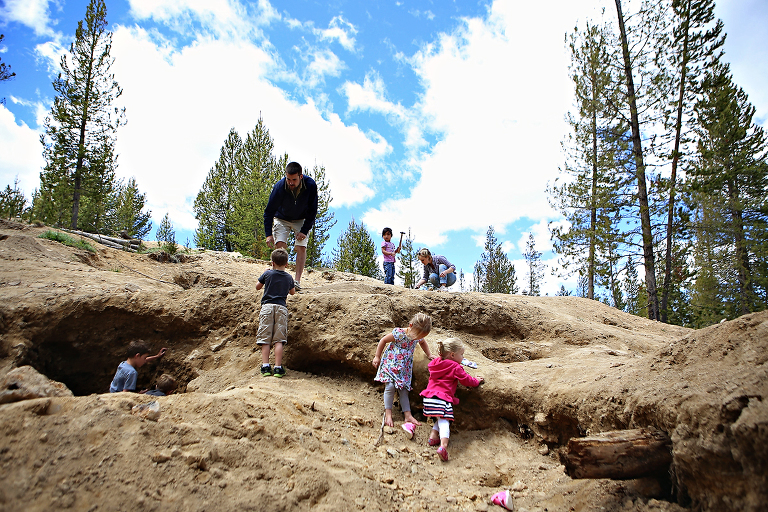 The angle on a few of these shots looks like the boys were under dirt, they were not…no risk of anyone getting buried.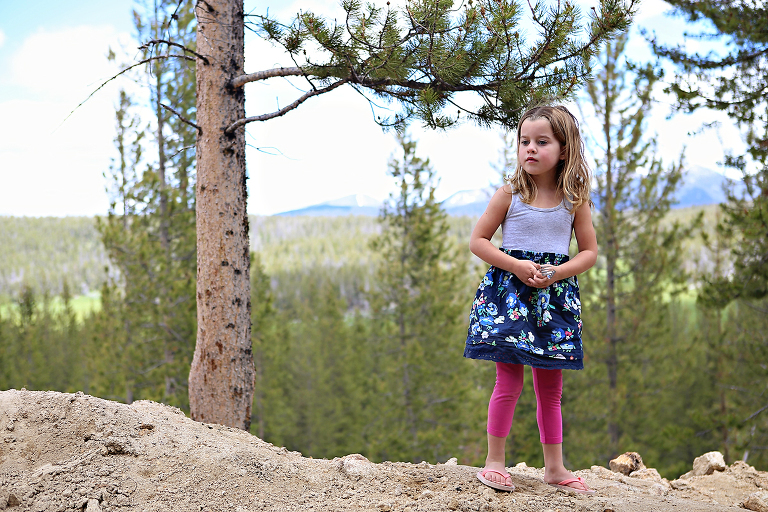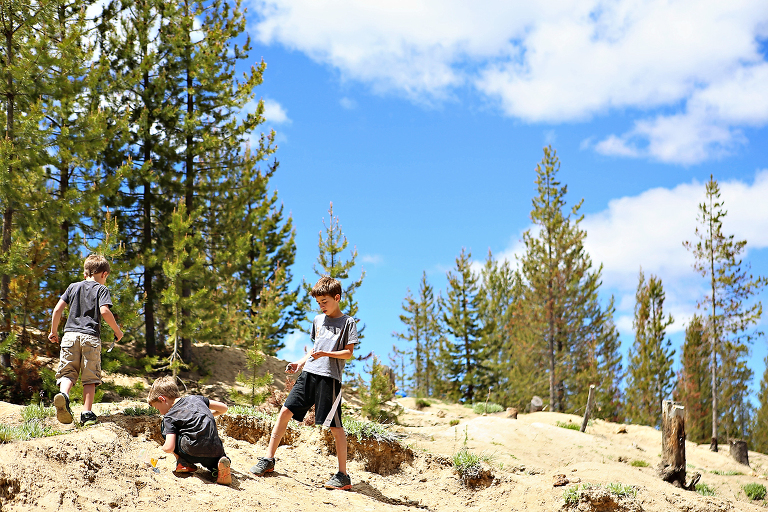 It is a great park to stop at if you are in the area. I would bring a shovel and some kind of screen to sift with next time. There are also several beautiful campgrounds in the forest. Most look like they don't have any type of hook-ups, but the beautiful is spectacular.