We only had 2.5 days in Glacier; we could have spent so much longer there. Cold rain has seemed to follow us quite a bit on this trip. It did not follow us to Glacier! We had gorgeous weather. I got to wear shorts again – that made me super happy. June is supposed to be shorts weather, not fleece pull-overs. At least June to this Okie girl.
Light coming through massively tall trees is one of my favorite things. I couldn't get enough of it.
PHOTO NOTE: Several of you have asked about what lens I have been using on the trip. The majority (nearly all) of the shots are taken using my 24-70mm f/2.8. This is not my favorite lens, but it is my favorite multi-purpose lens. This trip I've used a camera strap and just have it wrapped across one shoulder when we hike. I've been posting my photo settings and some of you have noticed ways I could have improved my settings and asked why I chose what I chose. One reason I like to post settings when I am shooting fast, like hiking with changing light, is to show I don't always use the best settings. Sometimes I am trying to change things so fast, I just get what get and I don't throw a fit. There is tons of room for improvement in my shots, but at the end of the day what matters to me is not a perfectly composed and technically great shot. What matters to me is capturing how I see beauty…and I usually see it most in my kids and Chris!
These were both taken at Lake McDonald.
ISO 160, 1/250, f/2.8 ~ ISO 160, 1/320, f/2.8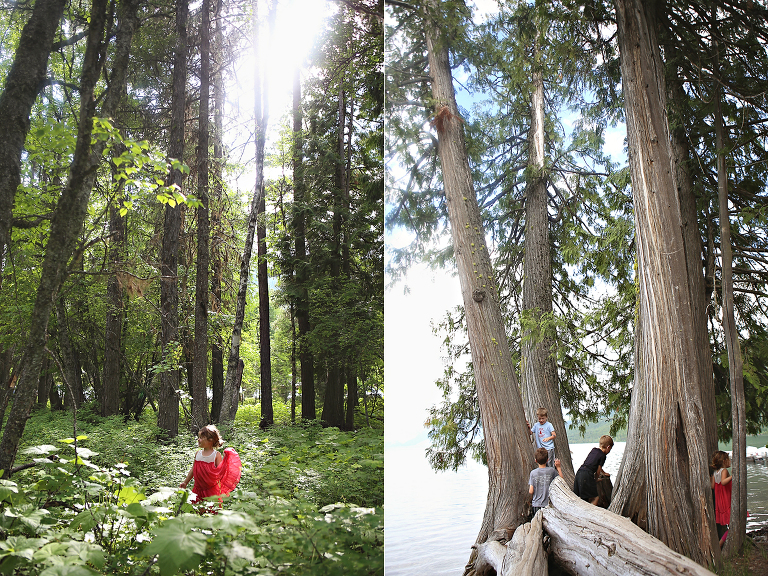 Polebridge was a quiet little town not too far south of the Canadian border on the edge of Glacier. It was quiet until the Campbells took over the stage for the loudest version of "Let's Get Together" the northwest has ever heard. My kids have no issues making a stage their own. They get that from their dad.
ISO 800, 1/120, f/2.8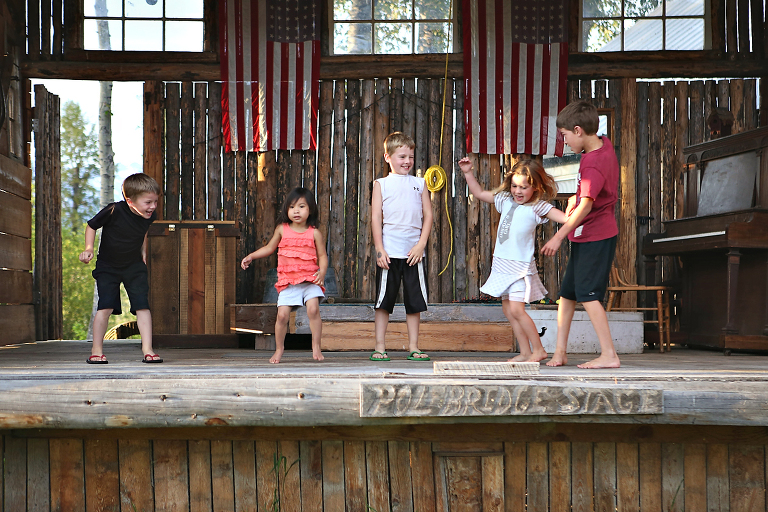 Bowman Lake. The drive there is a long, twisting, gravel road – single lane. We decided to drive it on a whim after stopping at Polebridge. We barely made it before the last of the day's light disappeared. It was stunning. Chris and I tried to stand and stare, but mosquitos the size of Oklahoma hummingbirds were swarming us. The kids gave up the battle and took cover in the car. Chris and I just ran in circles trying to absorb the beauty while trying to keep a faster pace than the insects. I would love to tent camp there one day in the future, but I will need tips from those of you that have survived the mosquitos to help me come out with some blood still left in my body!
ISO 160, 1/250, f/2.8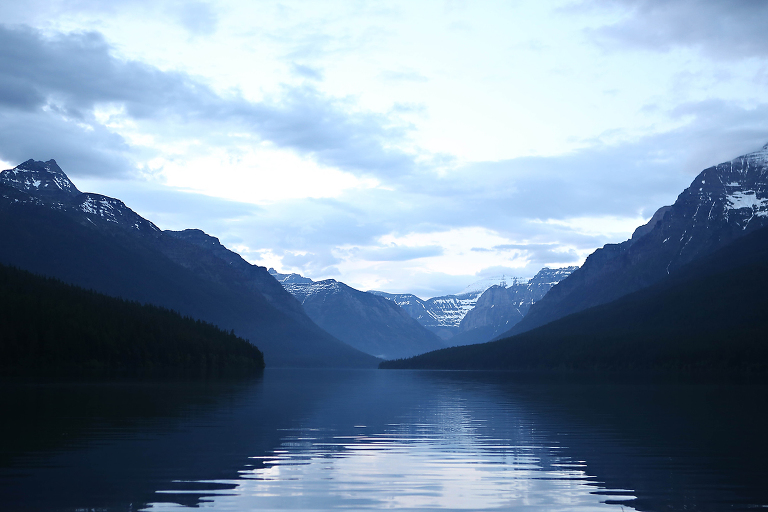 ISO 100, 1/800, f/2.8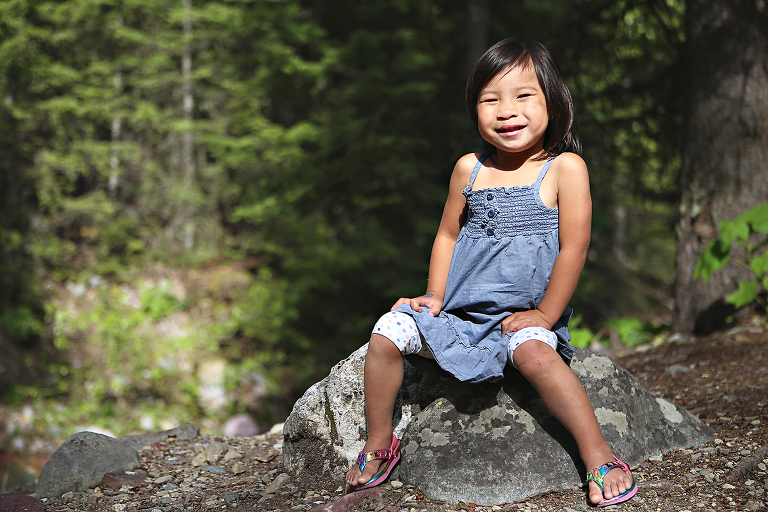 Waterfall hike on the east side of Glacier, very close to the Jackson Glacier lookout. I'll try to find the name and add it later.
ISO 320, 1/250, f/2.8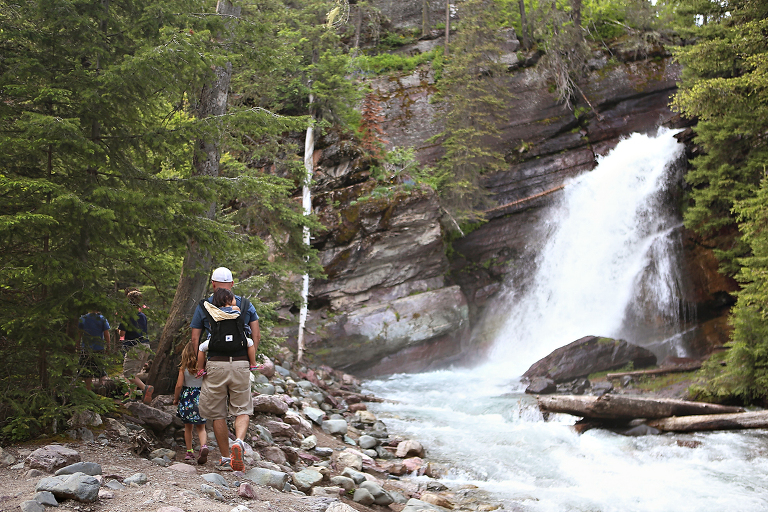 This kid has lost two teeth on this trip. Lost because he refuses to pull them.
ISO 160, 1/500, f/3.5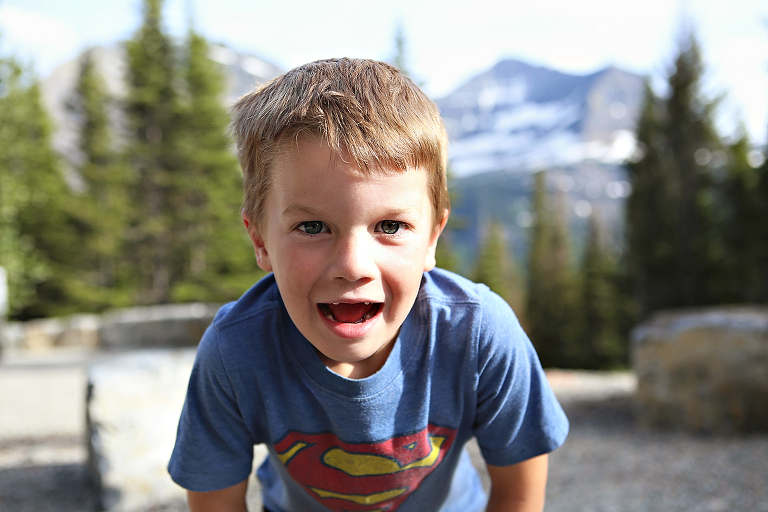 Jackson Glacier is overexposed in the background of this shot, but I know it is there!
I propped my camera on a rock across from us and used the timer. ISO 160, 1/500, f/2.8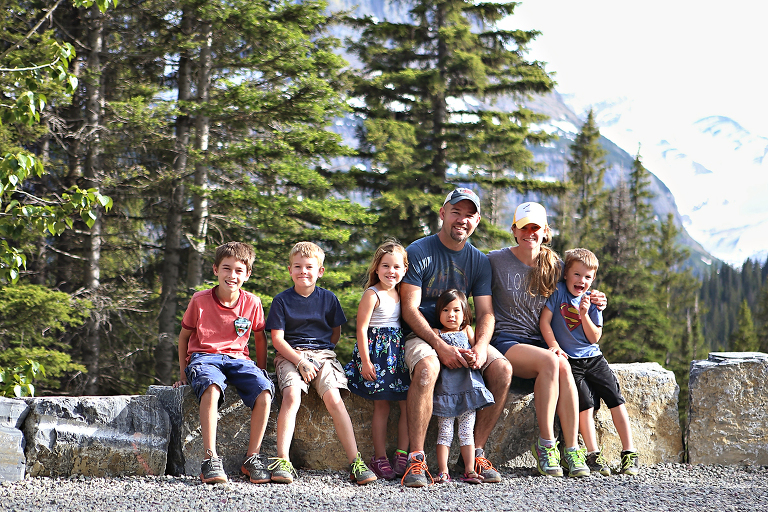 Chris celebrated his birthday on a last night in Glacier…pretty epic (as the kids say these days 🙂 ) place to celebrate. The girls and I searched for anything remotely like a cake or cupcakes. All we could find were Zingers. A tower of zingers cake it was.
ISO 1600, 1/50, f/2.8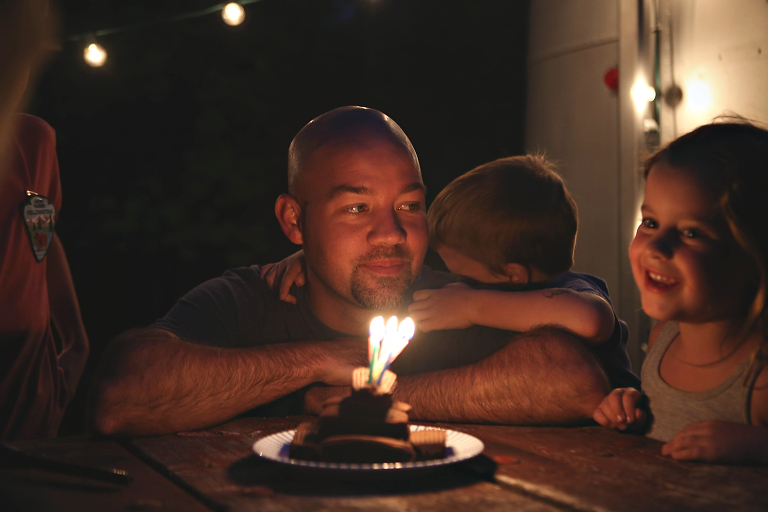 ISO 1600, 1/50, f/2.8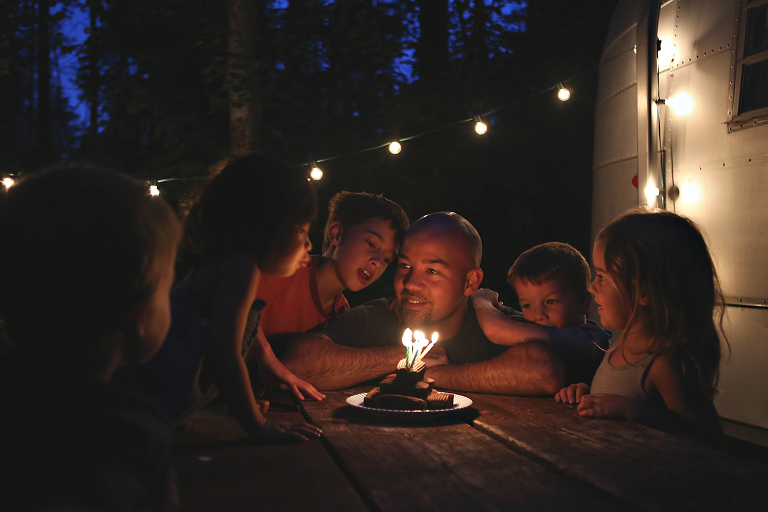 The last shot is one of my all-time favorites of Chris. The photo above is truly a picture of him. He is delighting in his youngest daughter blowing out his birthday candles, while the other kids are piled around him. To me, this is such a picture of what fatherhood looks like on Chris. And it looks good. Real good.