Hiking makes me happy, happy, happy! Naturally, hiking has evolved for Chris and I as we've gone from a dating couple to a family of seven. The toddler years were rough. Though we still have a toddler, the boys are all at such fun ages for being outside and active. They can carry their own packs and are excited about the adventure of exploring. I loved hiking alone with Chris, but it might be even more fun now taking the boys. The girls do  really well, but they don't quite have the same endurance yet. We've been hiking every day – being outside makes for relaxed parents and kids that sleep well at night 🙂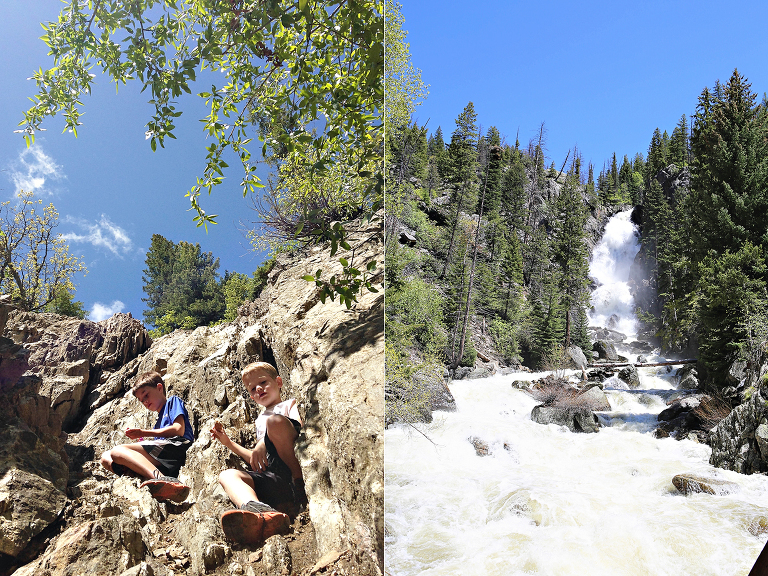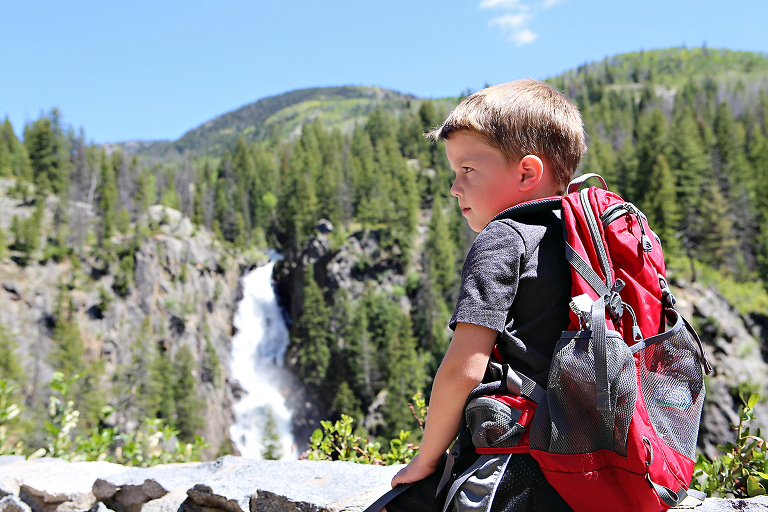 This next hike was a few hours along a creek. We only saw one other person the whole time – it was awesome!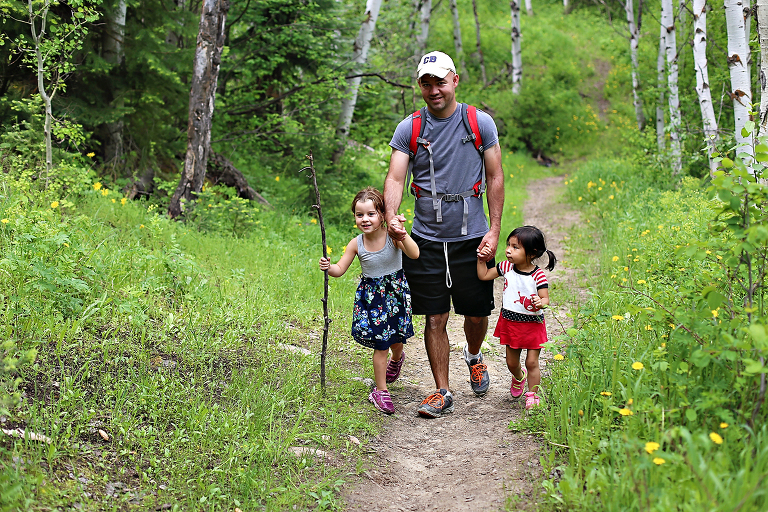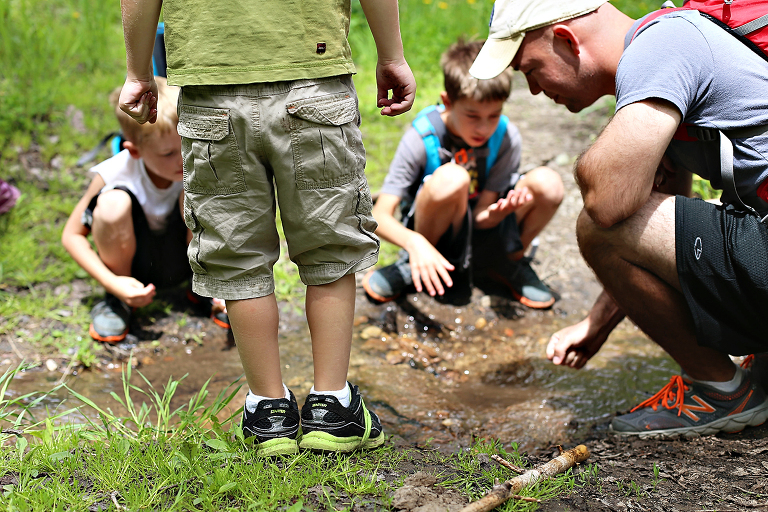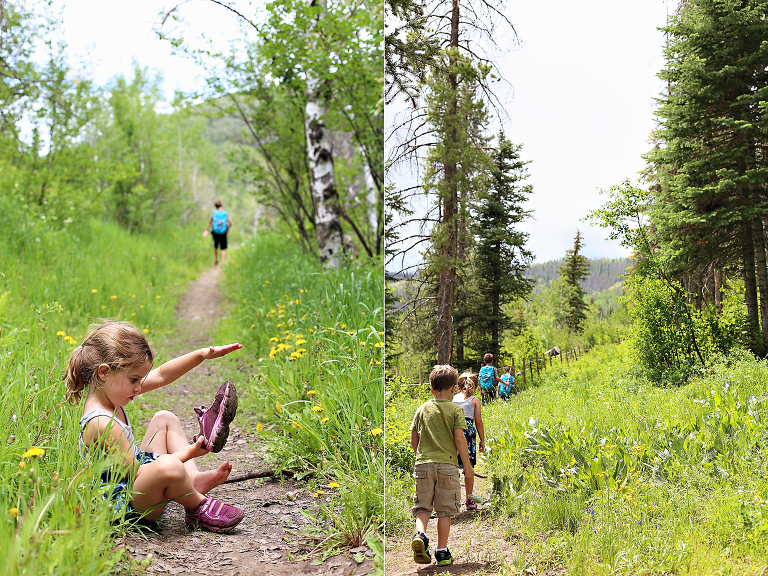 He learned that every naturalist should carry a camera and a sketchbook. He is quickly filling up his memory card.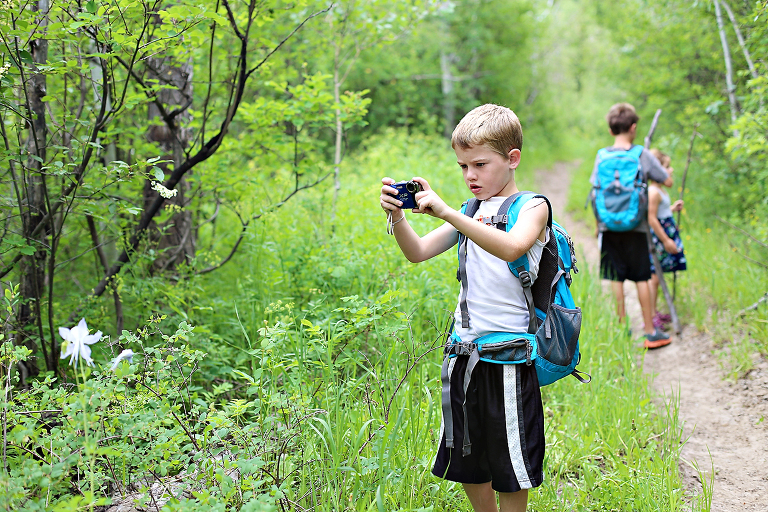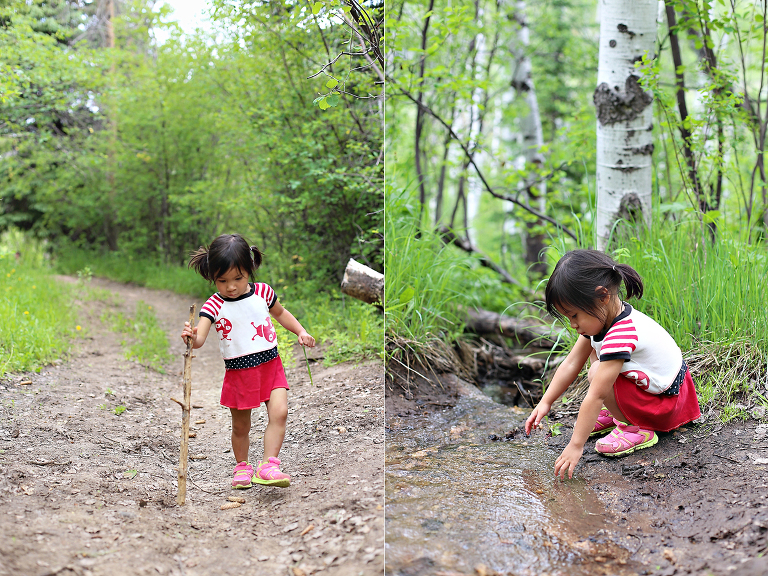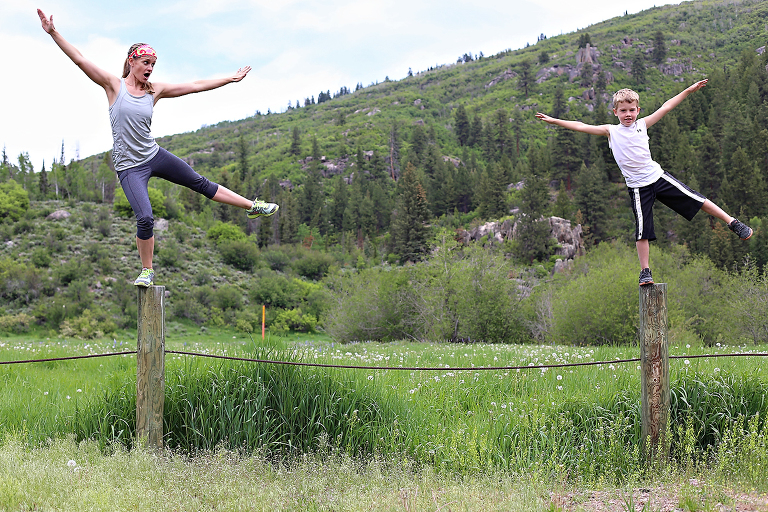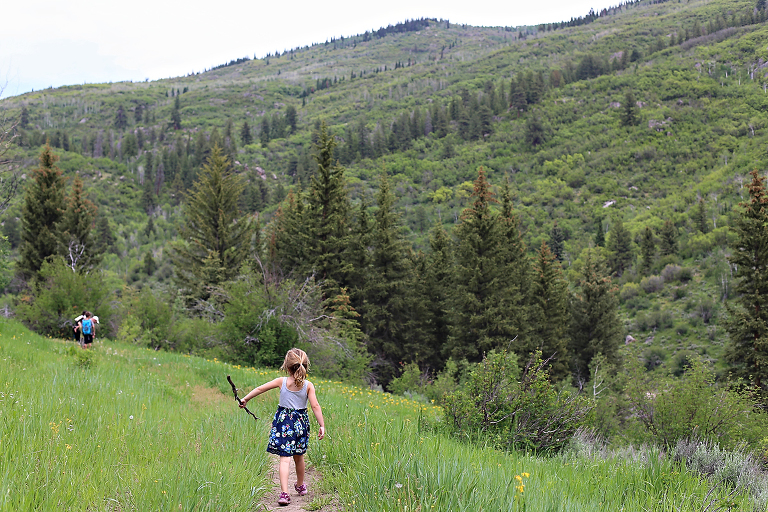 Like I said – the girls don't have quite the endurance the boys do. Chris is a good man.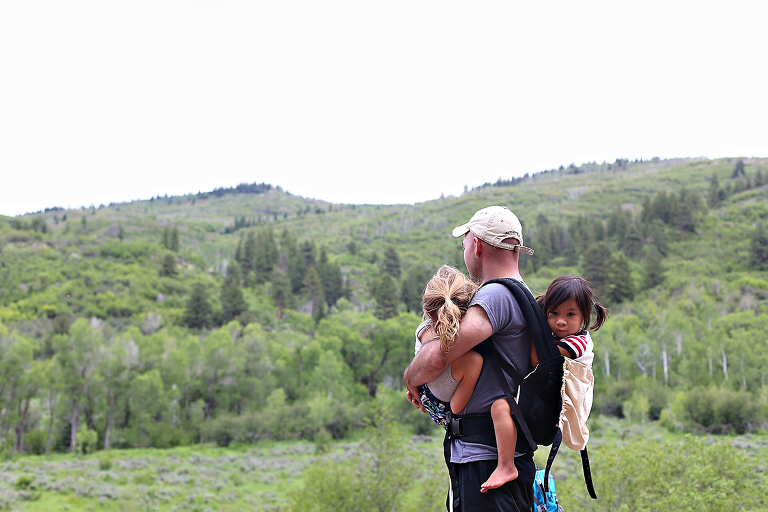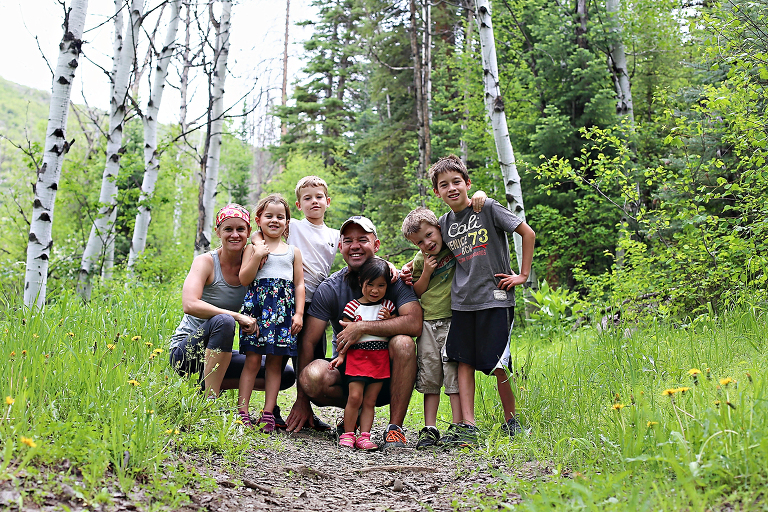 On one of our hikes a local woman began telling us a story about finding a black bear in her kitchen. She then started arranging our family in a group and told us to raise our arms up high. So there we were all standing in a group with our arms raised in the middle of a trail. Then she explained if we see a bear that is what we should do to scare it away – make ourselves as big as we can.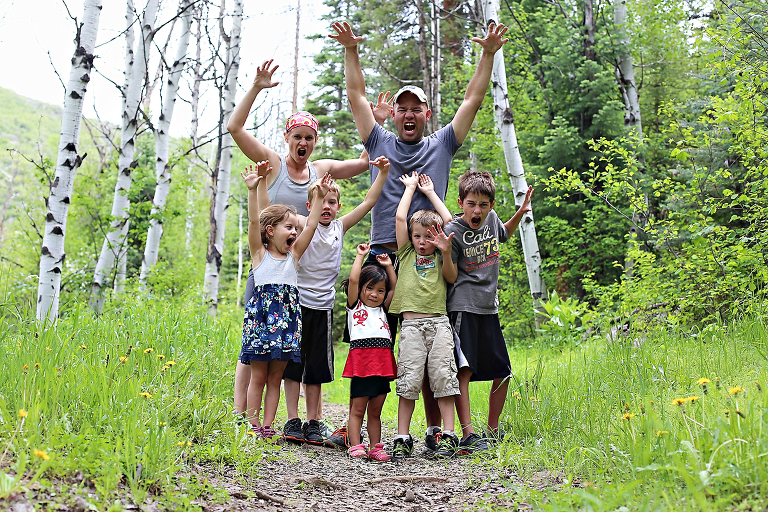 I'm pretty sure we'll scare anything away that comes near.
I also feel I need to warn you there will be a lot of pictures from this trip on my blog this month. I've got grandparents and great-grandparents that are missing my kids and I need to keep them happy!
Below is a list of some of the places we visited while in the area:
Steamboat Springs, CO
we explored all over this town and surrounding areas for about a week. You can find tons of things to do on the city website.
Fish Creek falls – great hike for young kids
Sarvis Creek – drove until the road ended and then hiked (really rough, single lane road)
Pearl Lake
Steamboat State Park
Botanical Gardens – kids loved this
Dumont Lake – closed access (but we found a way in ???? )
Hiked to the top of the ski slope – drove up as far as we could, then hiked
Alpine Slide – my kids loved this
Horseback riding – my son and I made a date of this, he soaked it up