Eight years ago I invested in the first version of the Canon 5D. It is kind of incredible that it lasted that long considering how much I used it and all the times I dropped it. It is still a working camera, but lots of features have gone kaput. Needing to invest in a new camera again, I considered all my options. Ultimately, I purchased a FujiFilm X-Pro 1. I am not a spender or quick to purchase things (I had a 5D for 8 years while running a photography business!). All that to say, I really thought through what camera I wanted to purchase.
About six weeks later I bought a Canon 6D.
I am going to share with you my perceptions on the cameras and how they work (and don't work) for me. This is not a technical camera comparison. I am not going to share any technical information or even begin to discuss any of that. If I tried, this post would never get written. You can do a quick google search to find more in-depth and technical reviews. This is simply my perspective as a mom trying to capture her kids with her camera – a friend to friend kind of review.
First, I really like both cameras. A lot.
I was in a creative rut with my 5D, mainly because it wasn't working and it was frustrating. The FujiFilm was so exciting to use at first. It is a "mirror-less" camera, which means it doesn't have an internal mirror for capturing images like a DSLR. This makes it much smaller.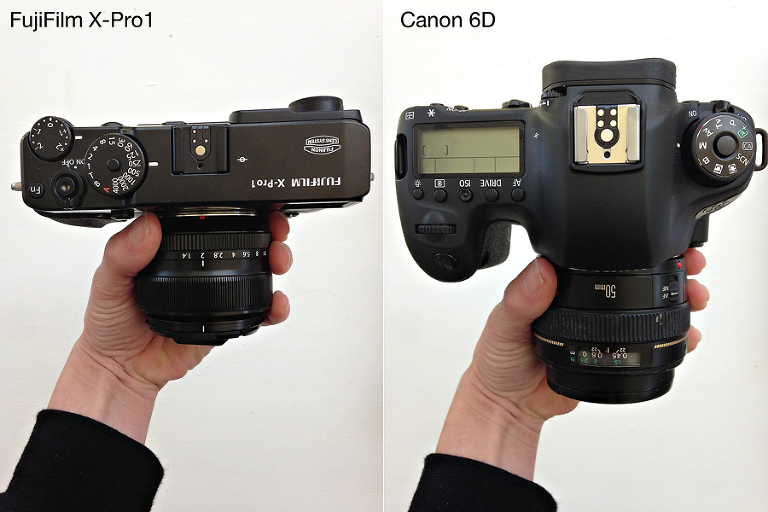 This is a side by side shot from both cameras using the settings: ISO 200, 1/125, f/2.8. You can see that the Canon image is brighter than the X-Pro using the same settings. I would just need to slightly change a setting to brighten the X-Pro shot. Both of these were taken with factory settings, meaning I didn't customize anything on the cameras.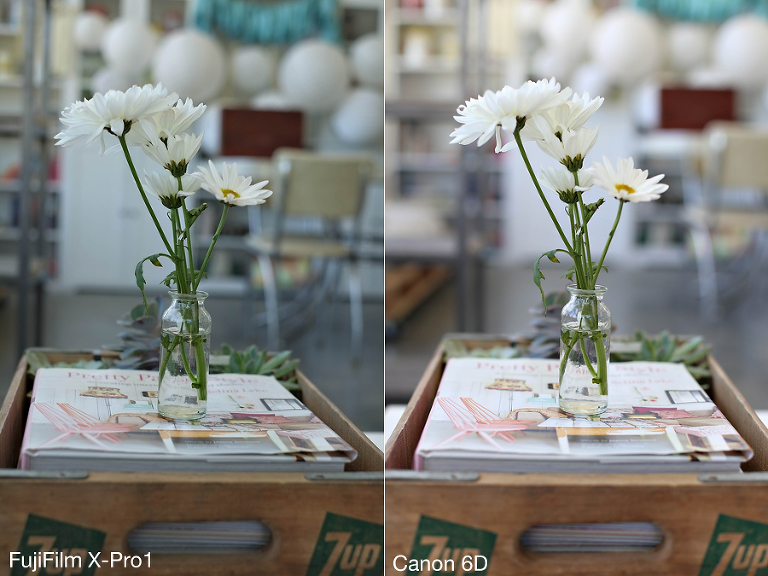 And a side by side outside. (X-Pro ISO 200, 1/125, f/2.8 – Canon ISO 100, 1/200, f/2.8)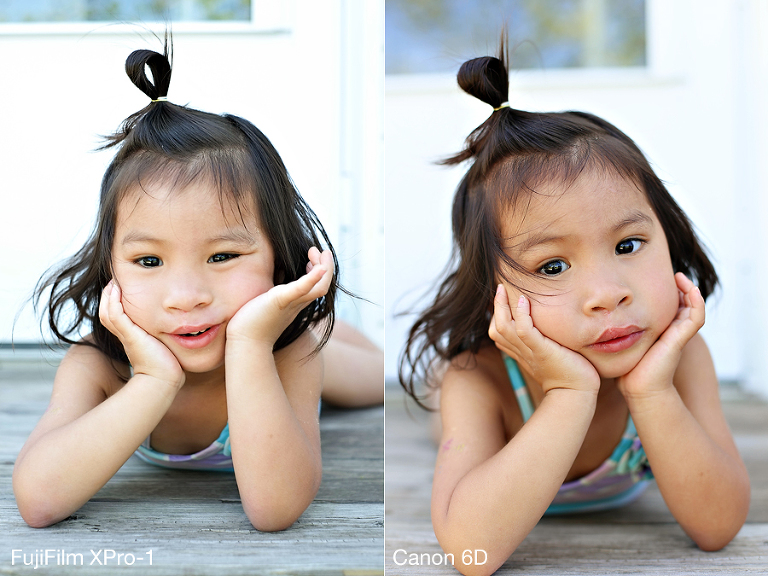 So here are my thoughts in a nutshell:
I have a love/hate with the X-Pro 1. It produces incredible pictures, especially considering its price. I would compare it to any high end pro-level DSLR. I really like how small it feels in my hands and how light weight it is. It is really fun to shoot with – if I am shooting something that doesn't move. It has a 'cool factor' to it. That sounds silly, but it does just feel so much cooler – like an old film camera.  When I pull it out people always ask about it. I go from not-cool to cool just by pulling it out of my bag. It is funny how others respond when they see it. I think the cool factor plays into why a lot of people really like it, even if they don't come out and admit it 😉
However, I wanted to throw it against a wall when trying to capture my moving kids. 95% of my shots are of my kids. The X-Pro 1 focusing is slow and the lag time time between shots is slow. It feel like it is a camera that is meant to be used slowly and methodically. If I were primarily shooting still life, scenery or other similar subjects I think I would love it. As much as I like the intentionality behind shooting slowly and methodically – that just does not translate in my day to day life. I'm not a photographer who works with subjects that will stay still or have patience to wait for me to adjust my settings. While the dials look cool and have that old-school feel, I just have not been able to adjust them as quickly as I can on my DSLR. Shooting in manual is fun for me because I can adjust my settings so quickly, with the X-Pro 1 the way the buttons and dials are set up just does not feel as user friendly to me. Granted, I could take time to learn it and I will. But, in the meantime I really want to still be capturing images of my kids.
I had voiced my frustrations to Chris, but I was determined to just make it work. In the process, I realized how different it functions from a DSLR – and well – I need a DSLR to teach my SnapShop courses. Chris surprised me and got me the 6D. And I love it.
The photo quality of both cameras is exceptionally high – I would compare it even to the high end DSLRs. They both capture sharp images with little grain using high ISO settings. When strictly looking at the images they produce, they are on par with one another. However, when it comes to functionality for a mom capturing young kids – the Canon 6D is the winner for me.
I've read online reviews from other photographer moms that LOVE their X-Pro 1, but I just can't get past the amount of time it takes to make setting adjustments, focus, and the lag between shots.
In this phase of life my primary objective with photography is simply to capture the beauty of my days. I want to be able to capture an image quickly and then set my camera down. I don't want to have to take a lot of time to set up shots and wait in between shots. I want to capture my kids and then be with my kids. I was just too frustrated with the X-Pro 1 in this regards.
I won't be selling my X-Pro 1. If I ever go wander the streets downtown or spend a day alone at a huge outdoors flea market – it will be the camera I take. It is a really wonderful camera, but the Canon 6D has won my heart.
IT IS SO MUCH FUN having a camera that works again – and one I simply love without the hate 🙂
Canon 6D shots below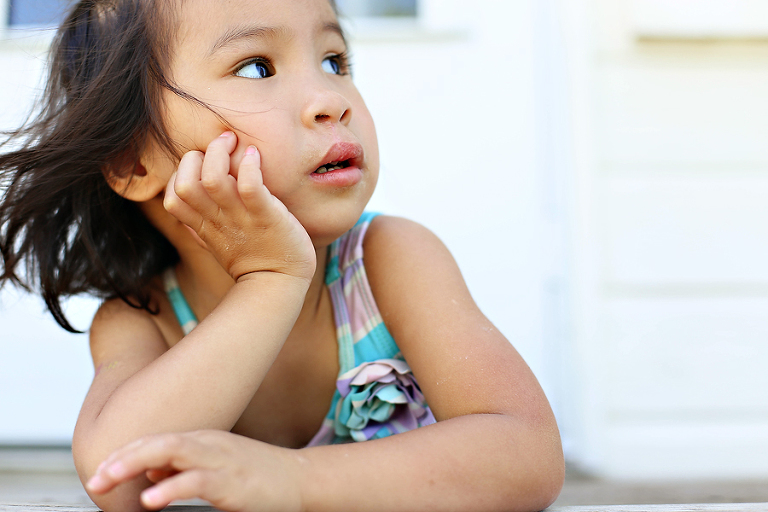 When I tell her I am going to take a picture of her eyes, this is what she does. Every time. Stinker.