On our journey home from Kentucky, we stopped by Chris' brother's house in Illinois. The kids were beyond excited to see their cousins. We don't get nearly enough time with them due to distance, but we are so grateful when we do get to see them. My oldest daughter has been talking about the visit for months…it is not everyday she gets to spend time with teenage girls. She loves it.
While in Illinois we visited several historical sites marking the life of Abraham Lincoln. History has always captivated me – I'm a big fan of stories. It was incredibly moving and surreal to visit his tomb, to walk in his home, to see papers with his handwriting. History moves me. I know Lincoln was not a perfect man. Regardless, his life made a profound impact on the course of my country, and on my life.  Seeing pieces of his life firsthand was an incredible experience.
Tomb of Abraham Lincoln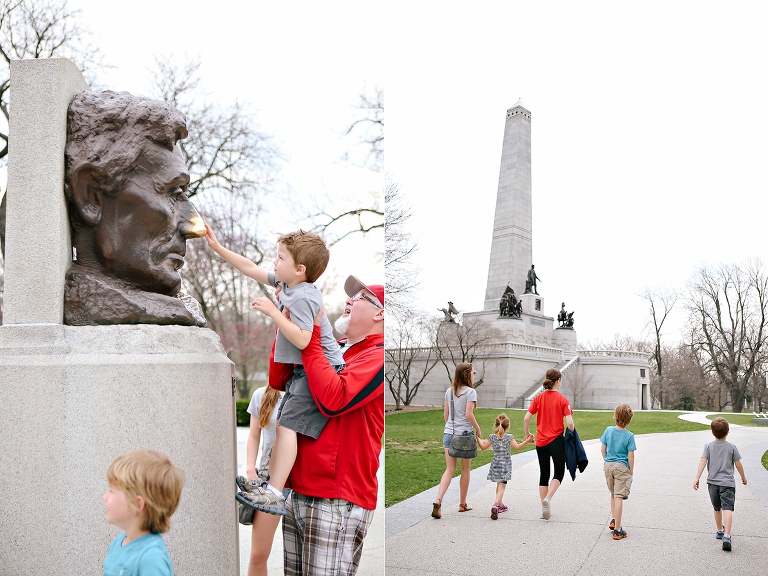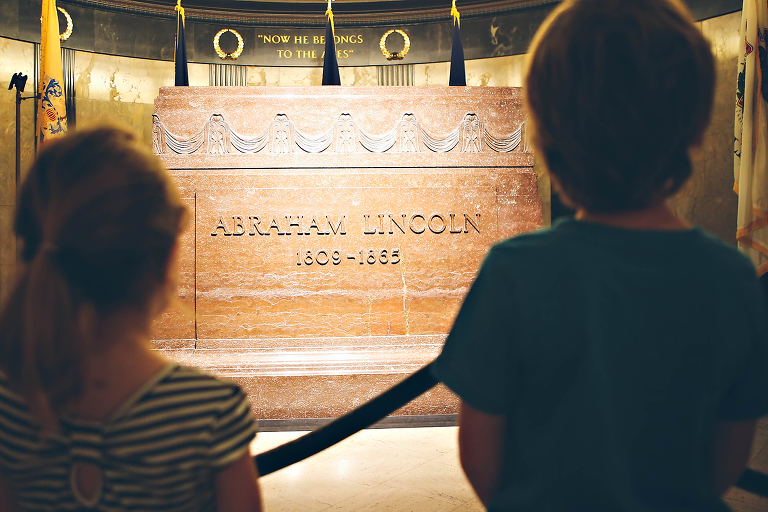 Lincoln's Springfield, Illinois home.
Inside his home, we saw the desk where he wrote several historically famous speeches. We ran our hands on the handrail of his staircase. We saw in real life things we had seen only in history books. We stood in the parlor where the Republican National Convention officially asked him to run for the presidency.  I tried to soak it all in as much as one can with little kids in tow.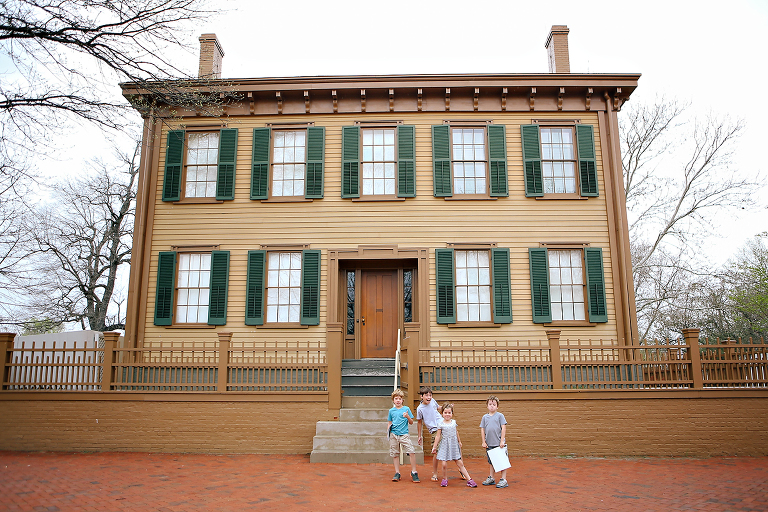 Gazing out a window that Lincoln once looked out too.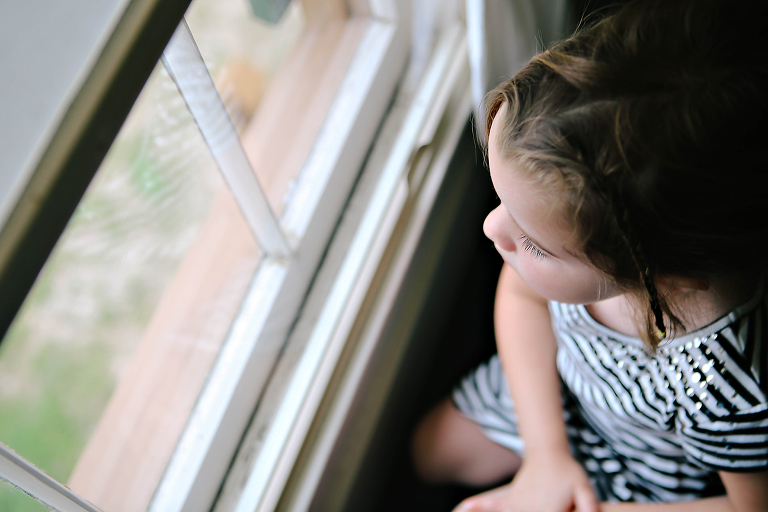 After visiting a few other historical sites, the girls headed back to their cousins. Chris and I took the boys to the Lincoln Museum. My camera was tucked away for most of the visit – I was busy reading and learning. At the end of the visit we stopped by an interactive room for kids. The boys had a little too much fun in the dress-up section and posing with wax figures of the Lincoln family.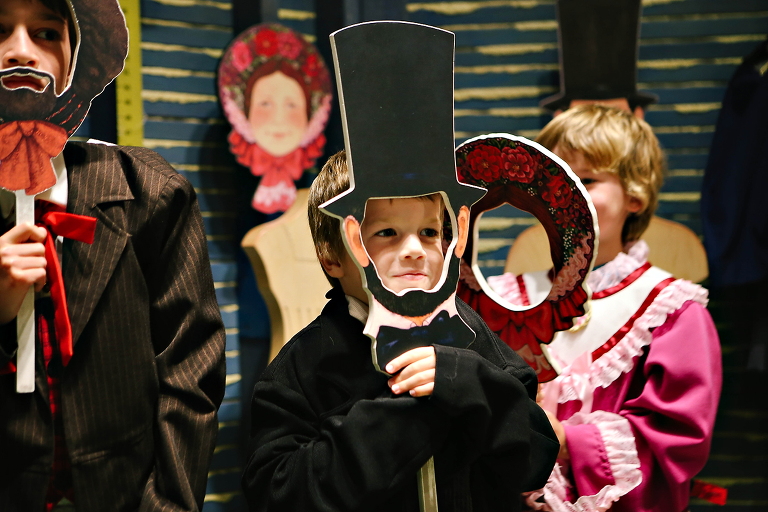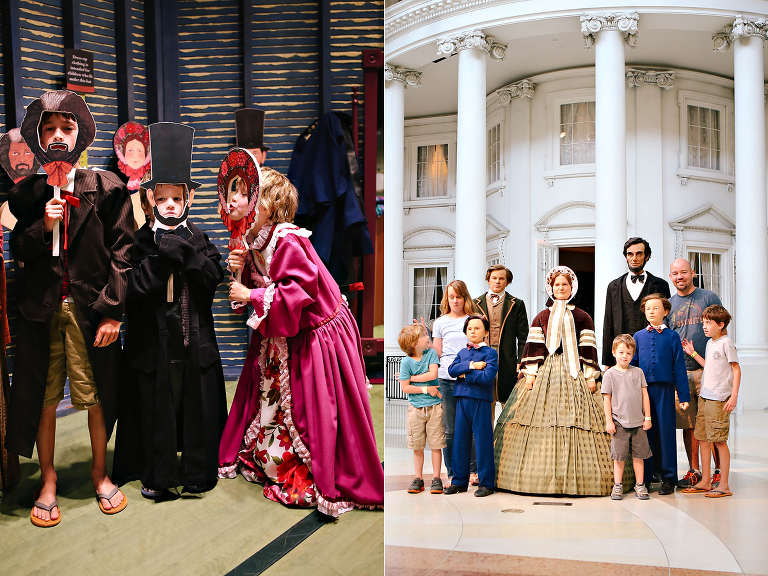 We learned all kinds of stories about the Lincoln boys….rumor has it that they got away with quite a bit of mischievous antics.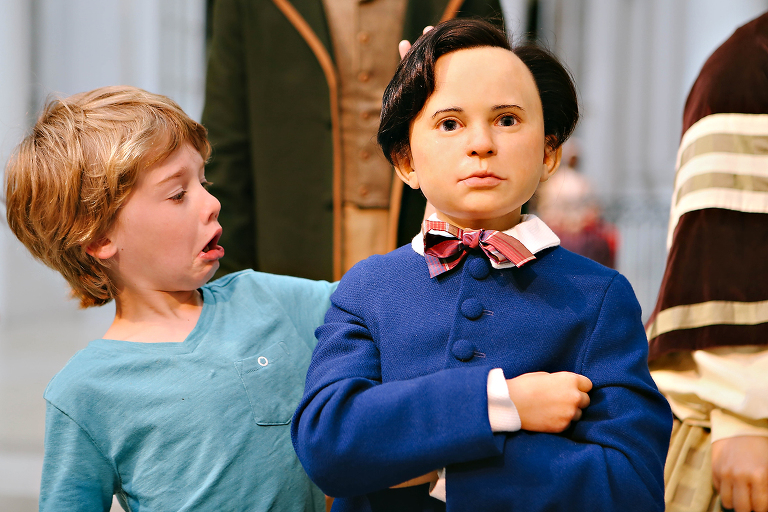 One of the biggest reasons I wanted to visit all the Lincoln sites was for my oldest son. If given the choice between a biography or a fiction book, he will always choose a biography. He devours books about great men and women in history. Stories of Abraham Lincoln have especially stood out. It was such a gift to learn alongside him. Together we experienced history coming alive. It was awesome.
"I will prepare and someday my time will come." ~ Abraham Lincoln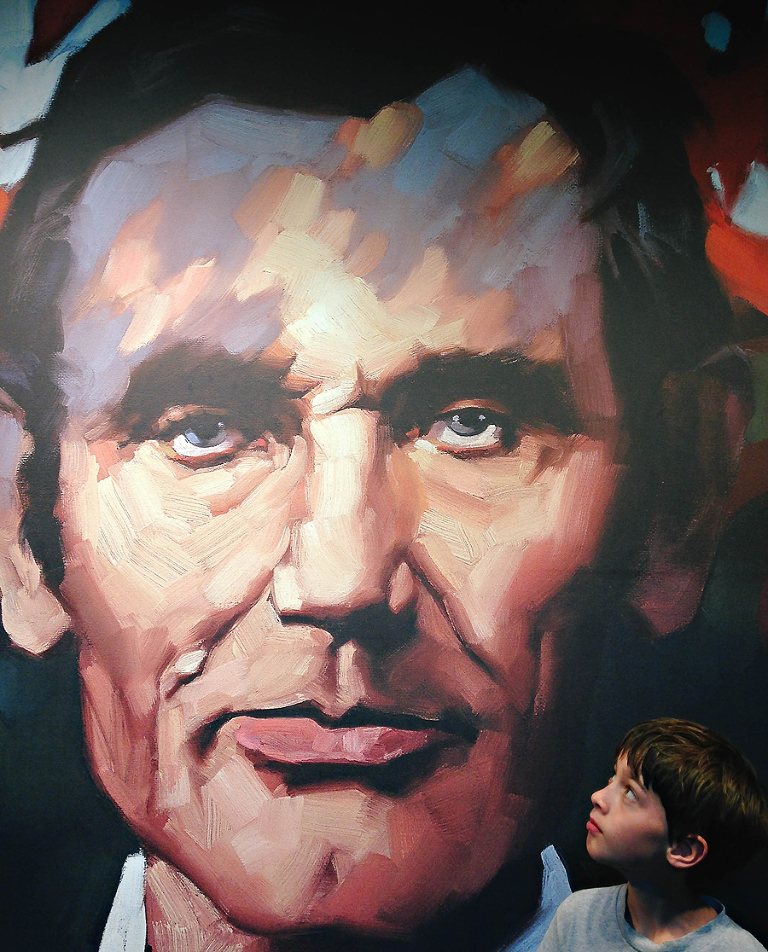 I can't wait to take him to Washington D.C. one day!