After a million hours in the car, we arrived in Kentucky last week for a vacation with friends. Technically, it wasn't a million miles, but with 5 kids it sure felt like it. Not much tests my patience and endurance like being stuck in a car for 14 hours with kids that need lots of potty stops and fight interventions.
Nonetheless, it was totally worth it. Last April, my youngest daughter and I flew to PA to meet the Weldons. Our family stories are interwoven in a beautiful way. (click here to read a post about that). This year we decided to get together the whole families and meet in between OK and PA….which landed us in the Daniel Boone National Forest of Kentucky. We stayed together in a little cabin by a lake.
It was awesome.
Our kids became instant friends. The 8 kids are all almost exactly a year apart…from 10 years old to 2 years old. I'm so grateful for crazy things like social media and how two families can become cherished friends as a result.
The boys did a little dock jumping. Don't let the pictures fool you. It snowed over this pond 2 days before they jumped in. Little boys are awesome.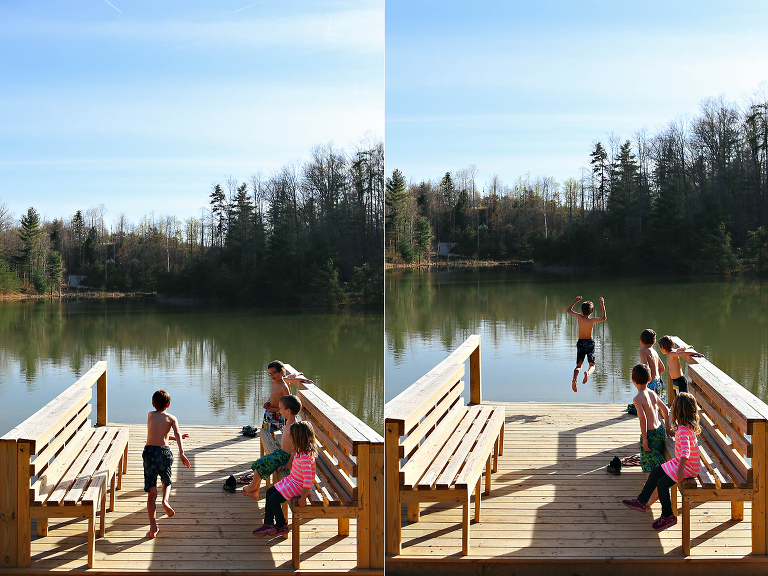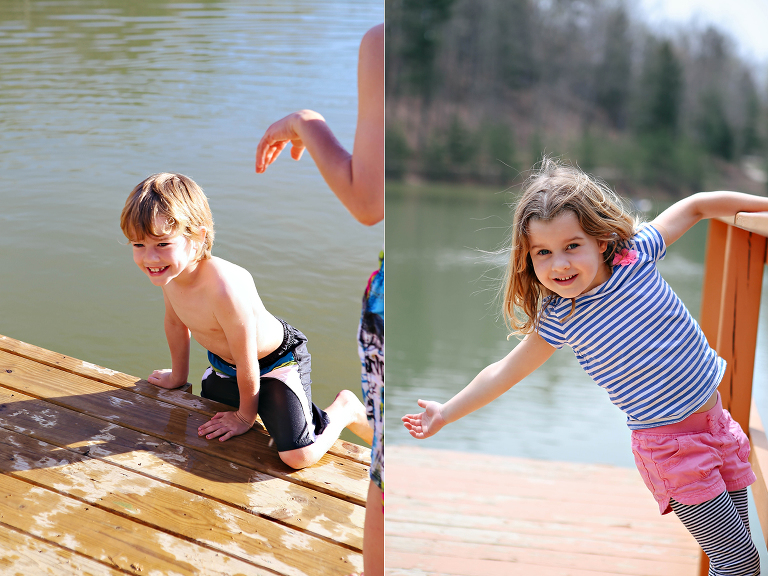 We did a lot of hiking and exploring. A wild, wonderful adventure was had by all.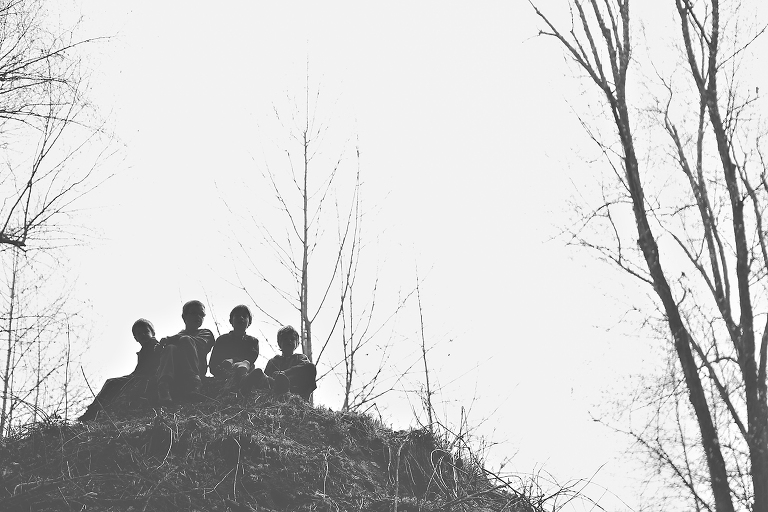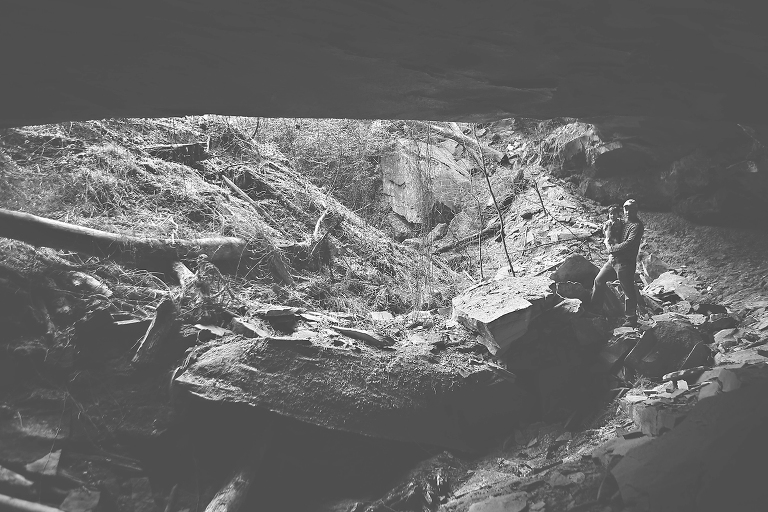 Angie made all the kids these PVC bow & arrows. The kids spent hours playing with them. If they weren't fishing, they were shooting their arrows.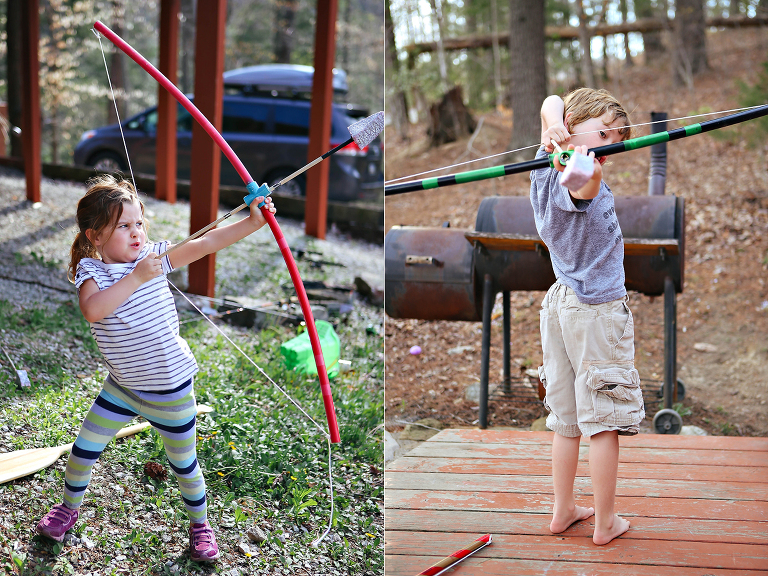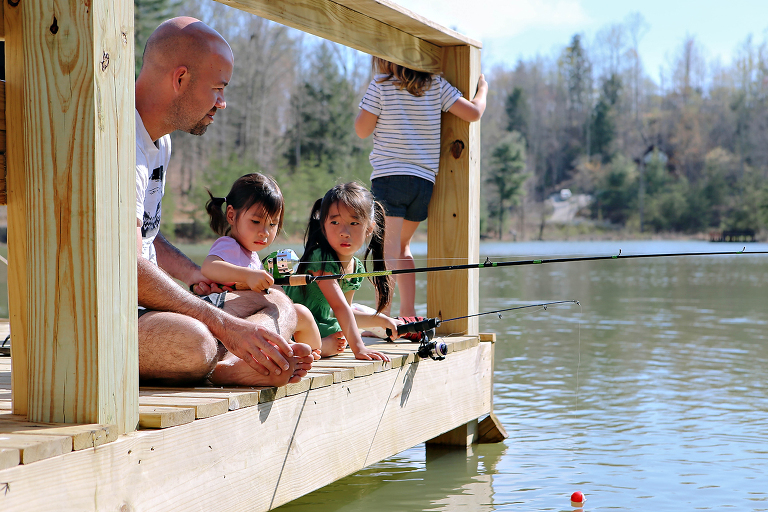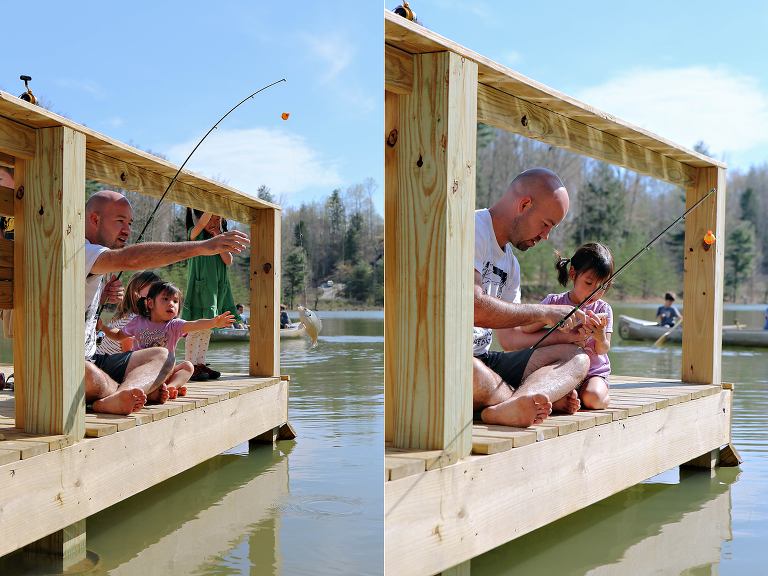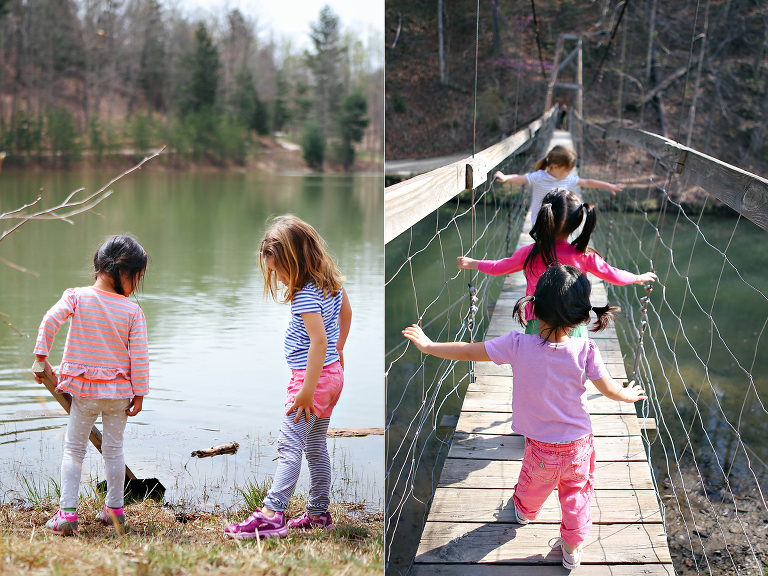 While the girls sweetly posed for a picture together, my son found a rock that looked like petrified animal droppings…to the delight and laughter of the boys. Little boys are awesome.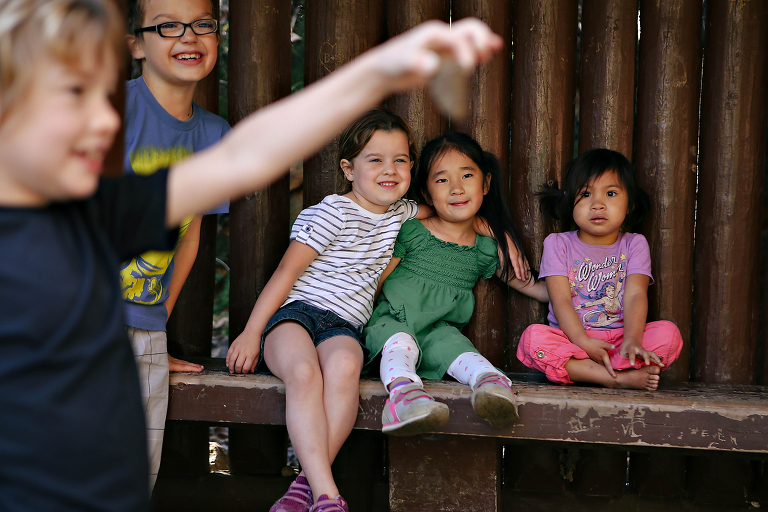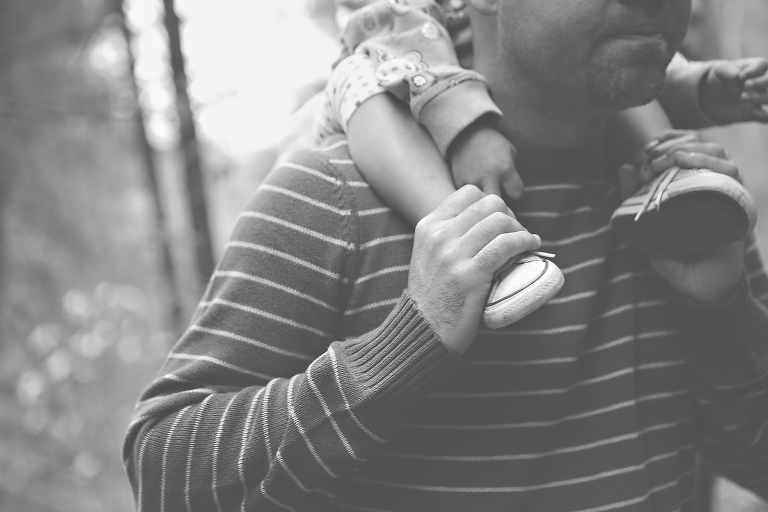 We hiked up to Natural Bridge. It was such an incredible sight. After taking some pictures on the bridge, we hiked over to another spot to get a better view of the bridge. Both locations were incredibly high with no railings of any type. It was a beautiful (and dangerous adventure). Walking across that bridge I was in full protective mom mode.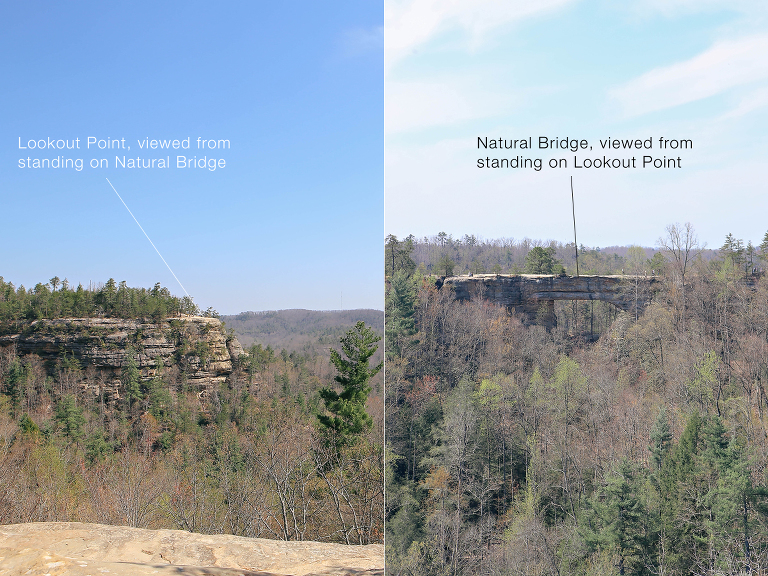 This is on on the middle of Natural Bridge, the lookout point is behind us.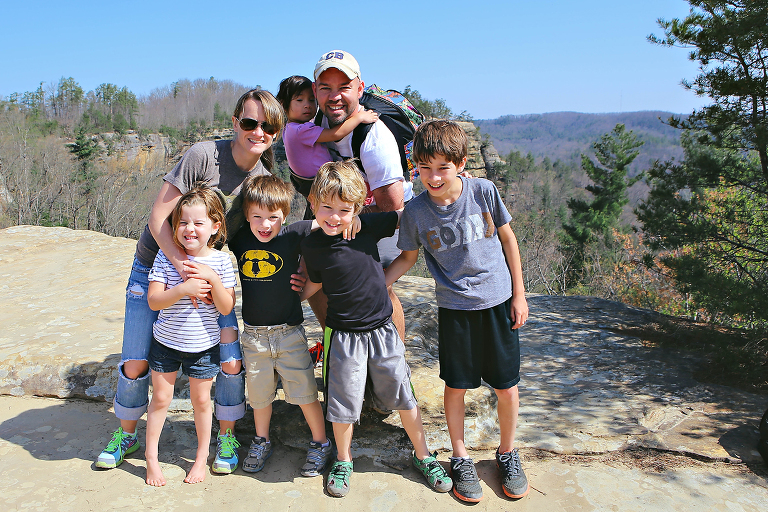 This is us on the lookout point with the Natural Bridge behind us. If you look closely you can see people on the bridge.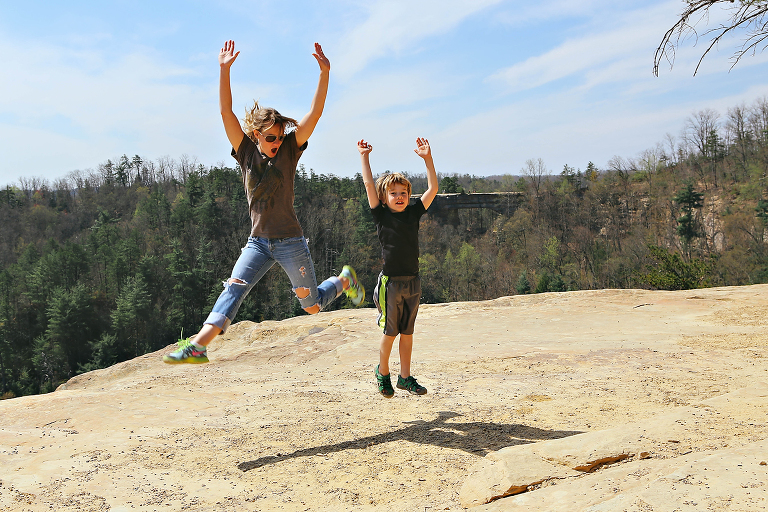 And all of our fun crew. We were having a bit of a shoe battle with Little One…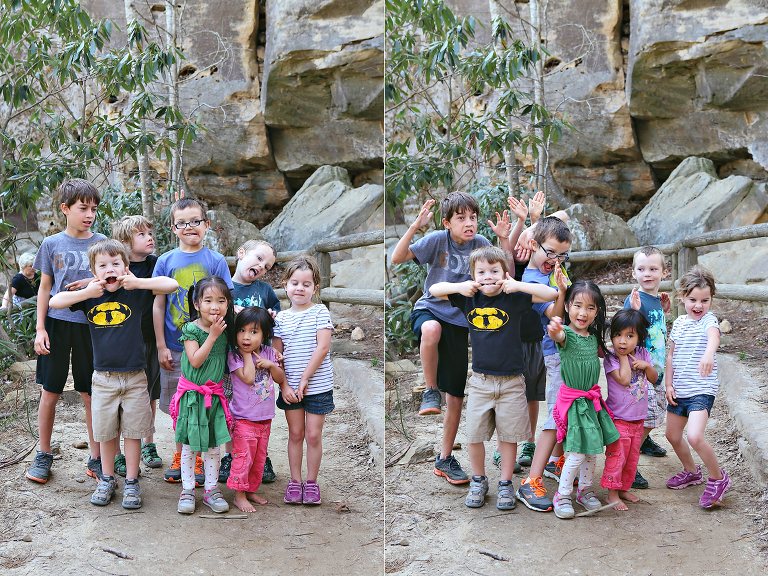 What a gift friendship is…especially when it spans beyond adults to the kids. I really wish Pennsylvania was next door to Oklahoma.