I think about 4 years have past since I ordered business cards. It has been about that long since I actually gave one to someone. I really don't go anywhere that would constitute a need for business cards. Really…I rarely leave my house. However, I thought it might be a good idea to have a few on hand when I went to Hope Spoken and Beautiful Art of Balance. If I had done a good job planning ahead I might have been able to convince my sister to help me design something. I was last minute though. Chris was out of the country at the time and I needed something that didn't involve leaving my house with all the kids. Business cards are not worth taking 5 kids to the print shop to me.
In deciding what to do for business cards I had a dilemma….what type of card do I make? I have SnapShops, then my blog, then instagram….I couldn't figure out what logo to use. So, I went for pictures instead.
I ordered mini-prints from Printstagram (the size of business cards) and I bought a custom stamp on etsy.
Add some scrap fabric and washi tape and I had some simple business cards.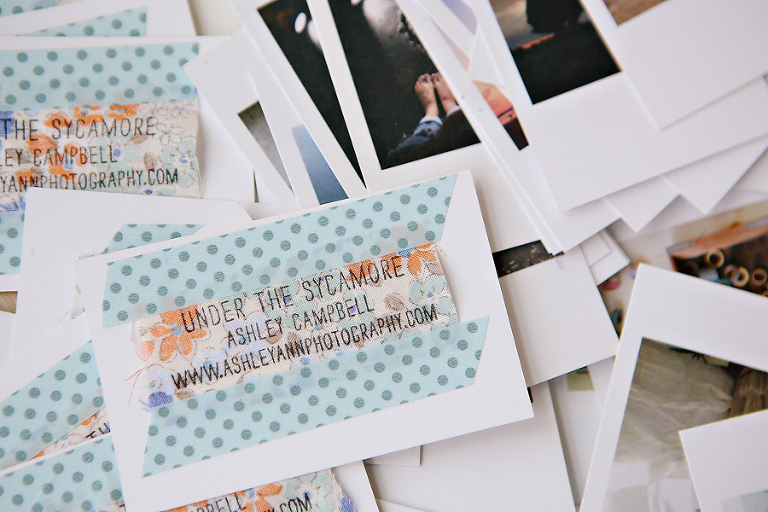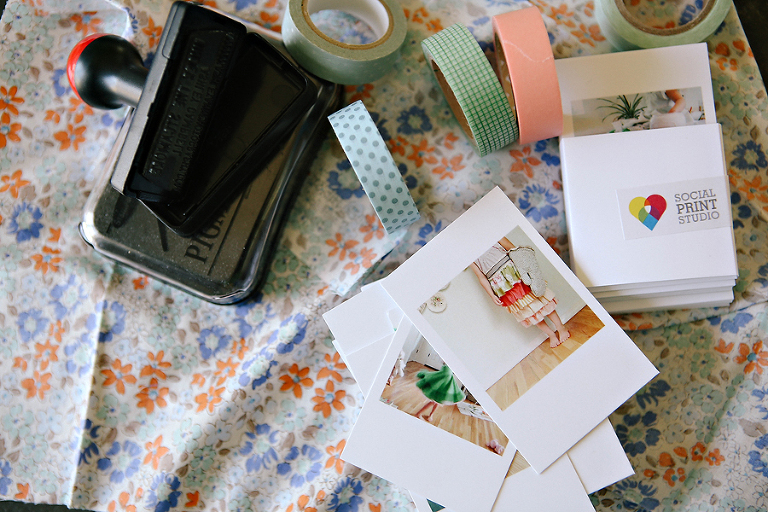 I picked images that I felt communicated who I was without actually featuring the faces of my kids.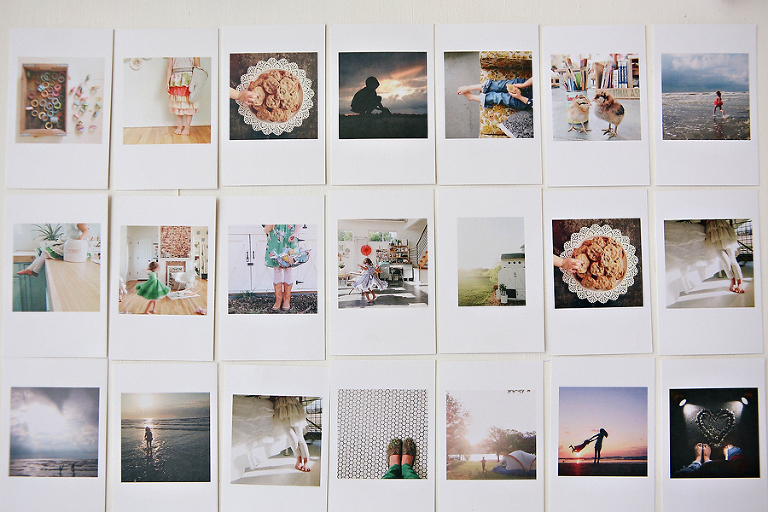 Then I stamped the backside of fabric. The original idea was to stamp the back of the pictures, but the paper was too glossy. Then I tried stamping the front side of the fabric, but you couldn't read the words very well. The back side of fabric won.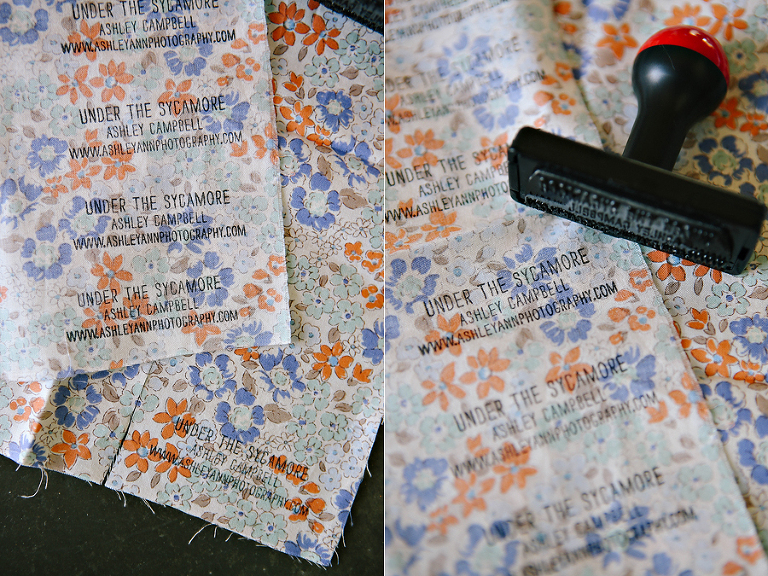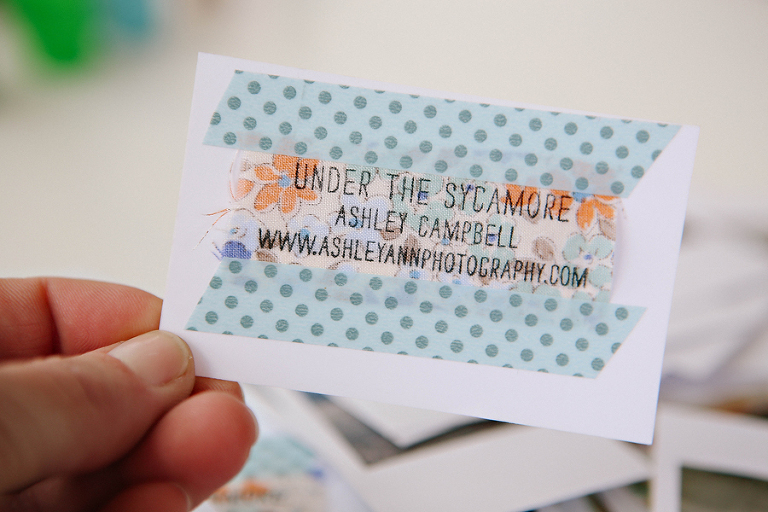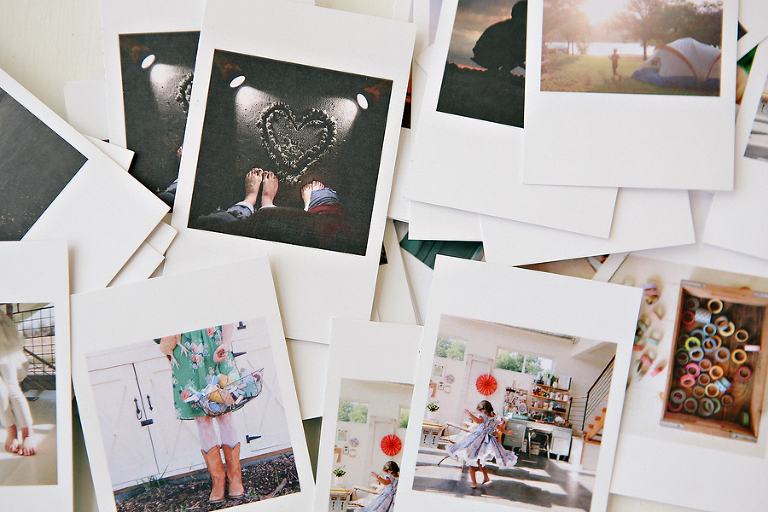 I actually made these sitting on a gym floor during my youngest daughter's gymnastics class. Easy peasy. Good thing I took the time to make them because I handed out a total of ZERO cards at either event. I'm thinking now I'll pull all that fabric off the back and turn them into Memory cards for the kids!