Several years back, I had the honor of being a DIY contributor to Design*Sponge. Other priorities came along and I stepped back from that, but I'll always be a big fan of Design*Sponge. In 2011, I shared a tutorial for a hanging shelf. Click here for that old tutorial.

While Chris was out of the country, I decided to try to get his office close to finished. I wasn't too excited about lots of trips to get supplies with 5 kids, so I tried to work mainly with what I had on hand. Thus, another hanging shelf project.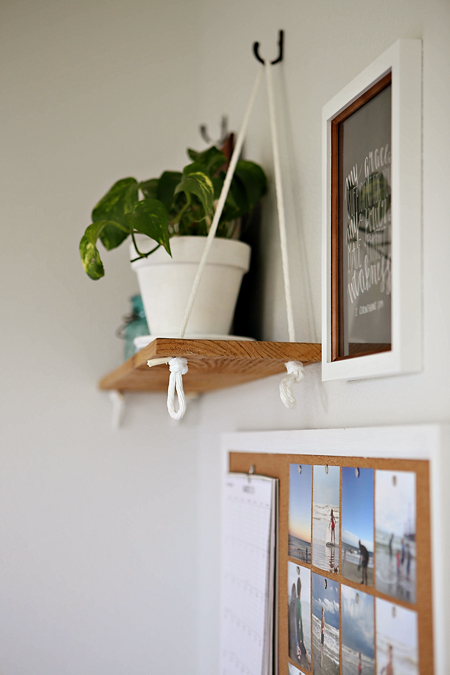 I couldn't find any wood in the garage that would work, but I did find an extra shelf in the boys' closet. It is supposed to go in the hallway, but I added a butterfly poster where it goes. So, the shelf got trimmed down and relocated to the office.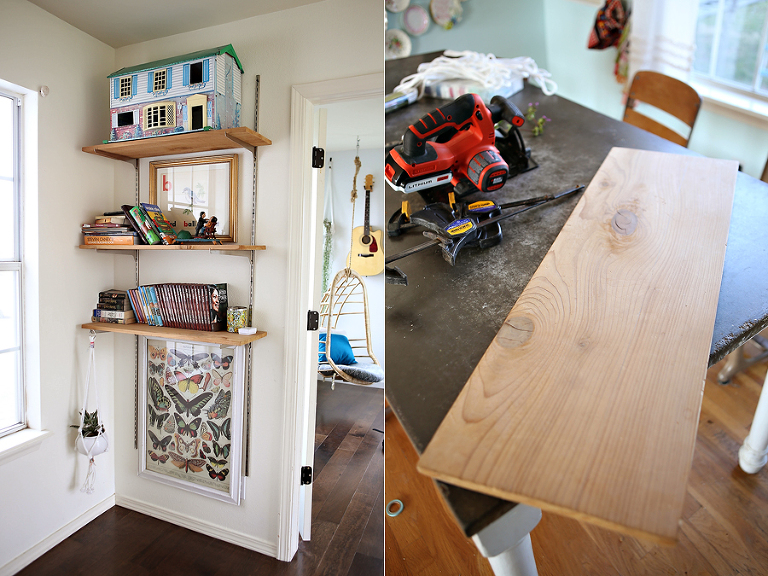 After I cut the board, I marked an inch in from the 4 corners to drill holes.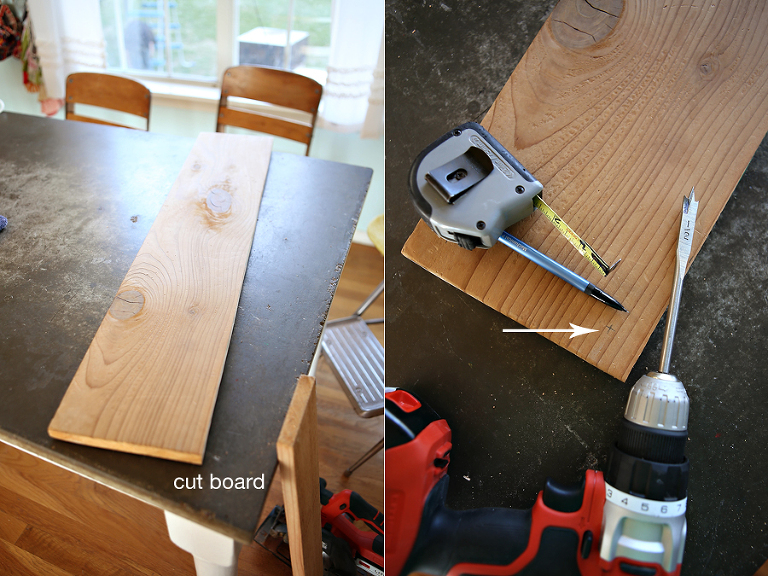 Next, I drilled the holes and tied rope to hang the shelf. I actually like the leather straps better, but I had tons of rope from all that macraming I was doing while he was gone. I think I'll go buy some leather soon and replace the rope.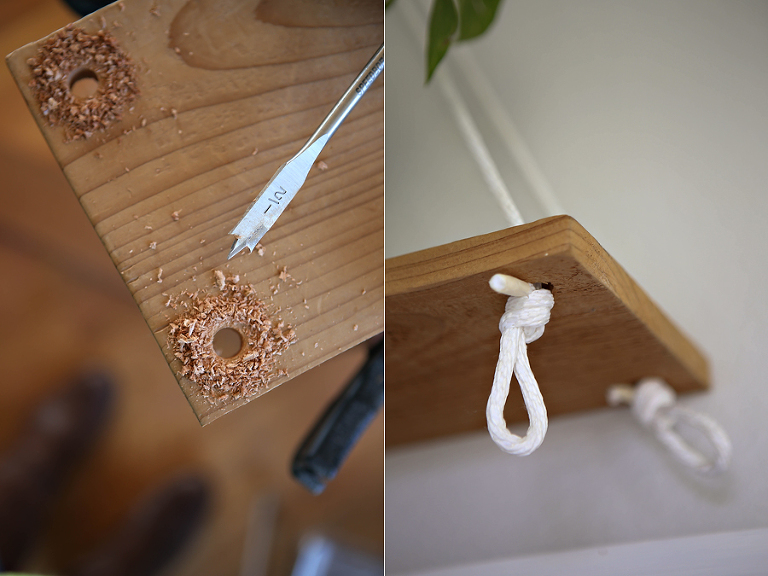 Nothing fancy, but it works for now…and it always feels good to finish a project in a couple of minutes!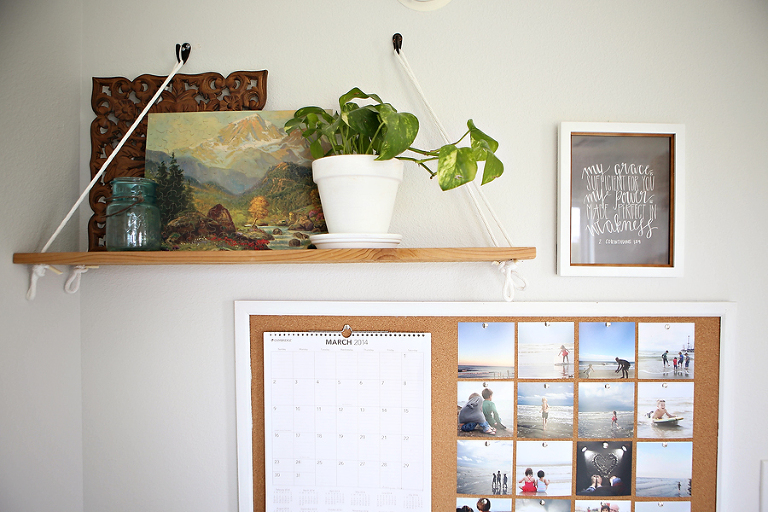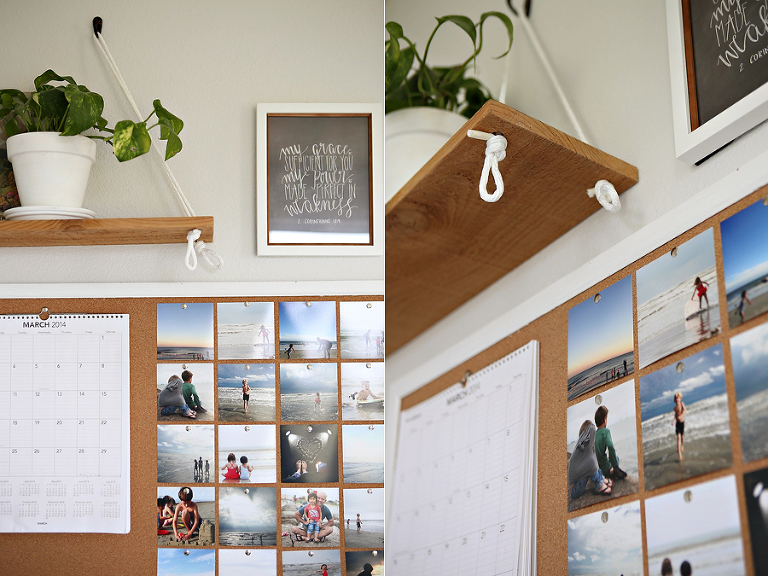 I'd give a tour of his office, but as soon as he got back he took it over with tax documents. Now the door is shut and I am going to stay out until after tax season!