Stories. Good stories are among my favorite things. While we were waiting to bring our youngest daughter home from China, I began reading the story of another family waiting to bring home their daughter. Their oldest daughter, Meredith, had spent a summer working at a special needs orphanage in China. On her first day there, she met a little girl – a fighter. A little girl born with only half a heart. There are so many beautiful parts to this story, that I can't do it justice. Let's just say that Meredith was head over heels for that little fighter, Brooke. Brooke's heart needed healing and Meredith's heart needed Brooke. In an amazing story, not long after Meredith returned home her parents adopted Brooke.
You need to just pause here; click here and go read Meredith's words.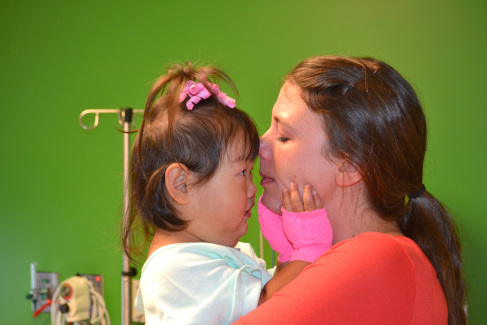 "People that I will never meet this side of heaven donated funds to give my Brooke a chance to live. They gave her a priceless gift that can never be repaid. She was given a future full of beautiful hope." ~ Meredith
I followed Brooke's story online, not knowing her family lived in my town. Seven weeks after joining her family, Brooke had surgery in the same hospital my oldest daughter spent a month the year before.  Even crazier, one of my good friends walked alongside Brooke's family as a nurse in the PICU during Brooke's surgery. I remember my friend telling me about an amazing family with an incredible story that I would just love. It was easy to put the pieces together and realize which family she was talking about in her stories.
Brooke is home. She was given a future full of hope. She was given a future when she didn't have a family. Many donated to Brooke's first surgery while she was in the foster home. They saved her life and now she is home with her family.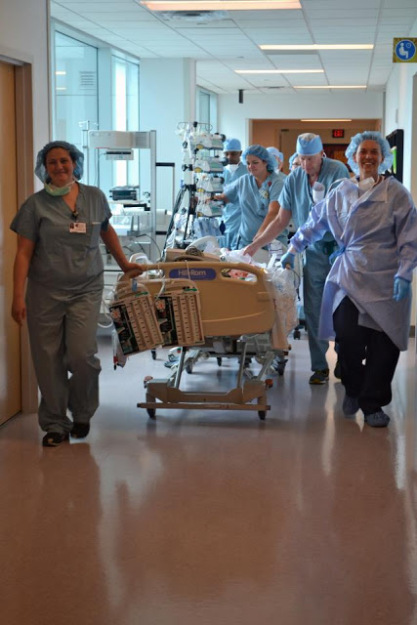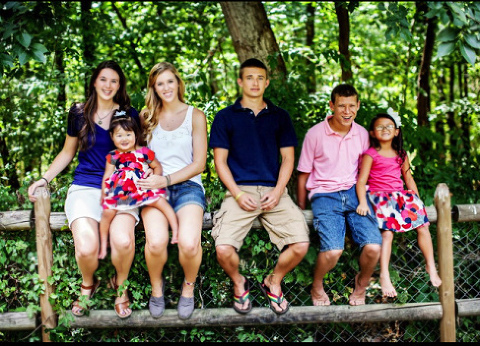 Now working hard to advocate and help other children born with heart defects, Meredith is passionate about providing hope and healing to children with CHD (Congenital Heart Defect). She is currently using her voice, her time and her talents to advocate for a sweet baby girl named Noelle.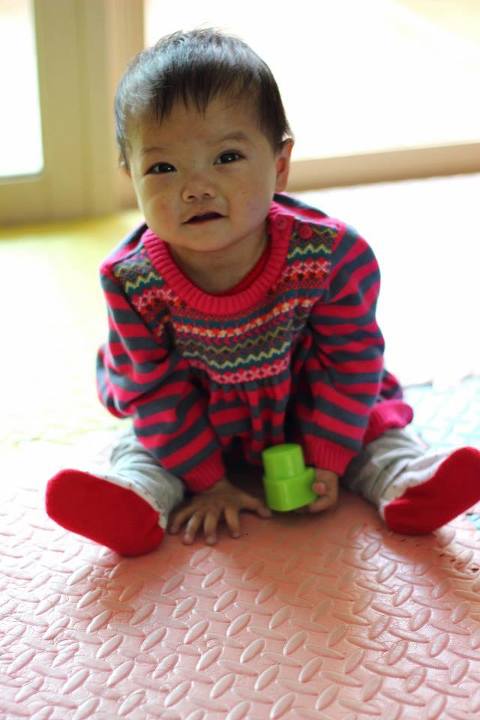 "Sweet Noelle is a precious baby girl born in China with a very broken heart. Noelle currently lives at New Day South, a foster home for special needs orphans in Southern China. She is waiting for her second open heart surgery to give her a future and a hope. We are hoping to raise some of the money necessary to cover her surgery, which will cost $10,000."
For those that would like more information about Noelle, here are some links:
a collection of blog posts from her New Day South foster home that feature Noelle
click here for Meredith's blog
You can click here to donate towards Noelle's surgery
with a $25.00 donation, you will also get your choice from several cute prints – click here from info about that

I get so excited and inspired when I hear stories about how passions collide with purpose…about how a volunteer trip to a Chinese foster home led to a family united and many children's hearts being healed. It challenges me – I want passion with purpose and purpose with passion. When passion and purpose collide, beautiful things come out of the crash.