The cold weather blanketing our state, like most states, is just not normal. We are not used to being stuck inside for so long with below freezing temperatures outside. This winter I've been quite thankful for the Rainbow Loom craze. Sure the little bands get annoying, but I appreciate the creativity, attention to detail and fine motor skills involved with the loom. I also appreciate that this year it was easy to avoid candy attached to Valentines. The boys all made bracelets for their friends at 'school' (our homeschool once a week campus).
A common scene this winter…boots laying around where they are not supposed to be and a boy with a loom…and bed hair.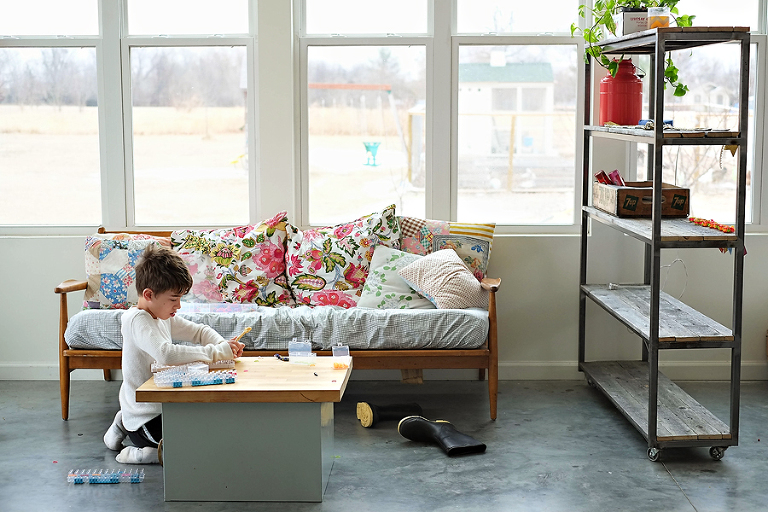 My seven year old son worked so hard on intricate bracelets for his friends. The other boys – not so much. It is always interesting to see how the kids personalities & gifts really come out when they all do the same thing. My seven year old is so thoughtful and generous – with his time and his things. I loved seeing that play out as he made Valentines.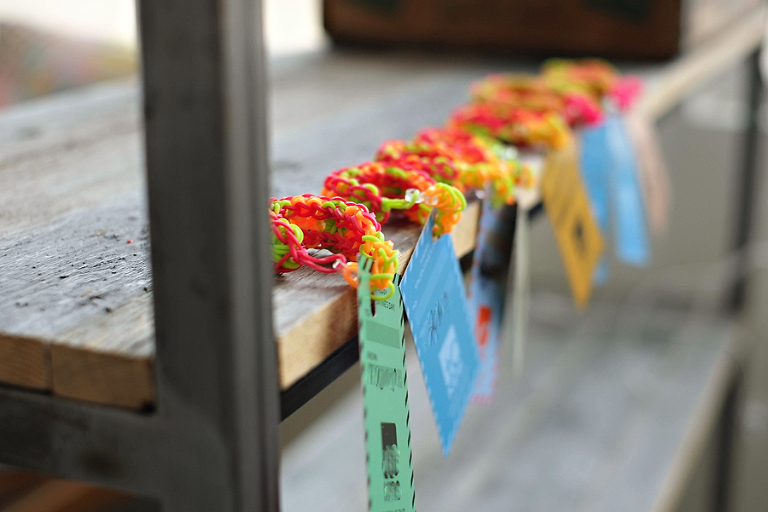 We had a bit of a slow school day this week. While the boys were finishing up their Valentines, I pulled out a Mission Unboxable Secret Spy Kit. It arrived in the mail earlier this week and I really didn't know what to expect. It is from a sweet blog reader who owns an etsy shop.  Though I told her I don't really do product reviews or post much on products on my blog, she wanted to send it as a gift anyway. The kids had so much fun with it, so I opted to share it with you guys too. It would make a great summer or spring break activity – maybe do one a day.
It arrived in a cute box with 6 "Missions". The kids were totally intrigued from the start.
We opened one mission at a time. We spent about 2 hours and still have 3 missions left! My kids range from 2-9 and could all participate at different levels. The first couple tasks involved coming up with a disguise and a code name.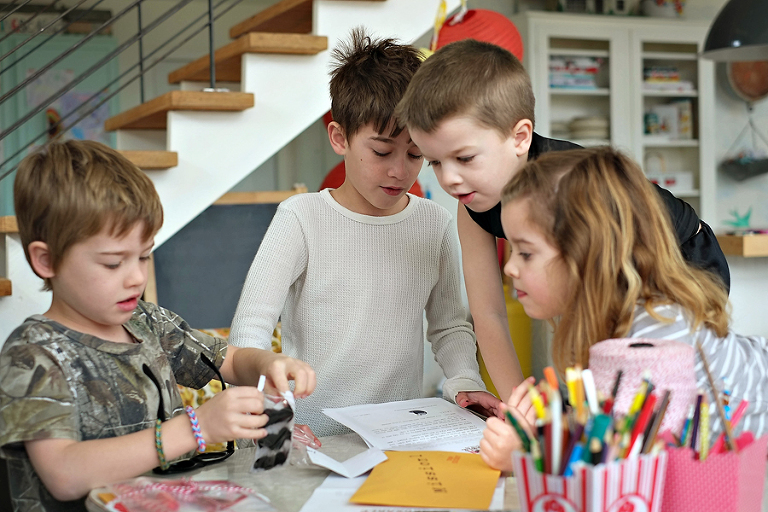 While her older siblings were distracted, she was busted breaking into the Rainbow Loom box. Busted.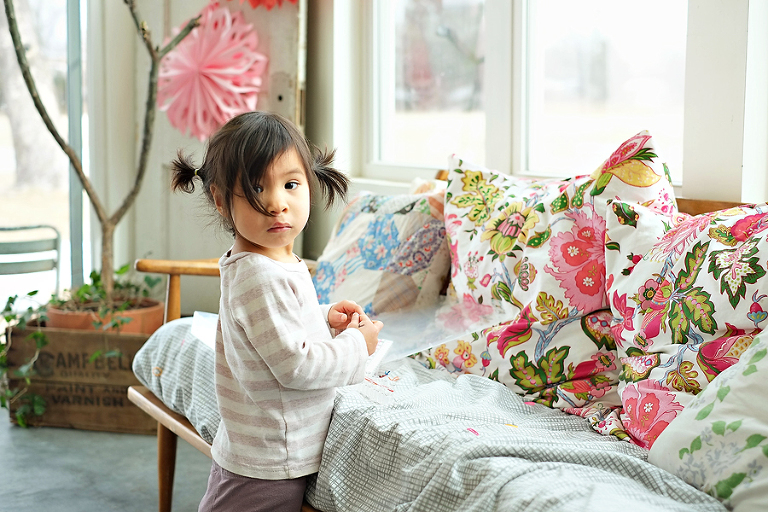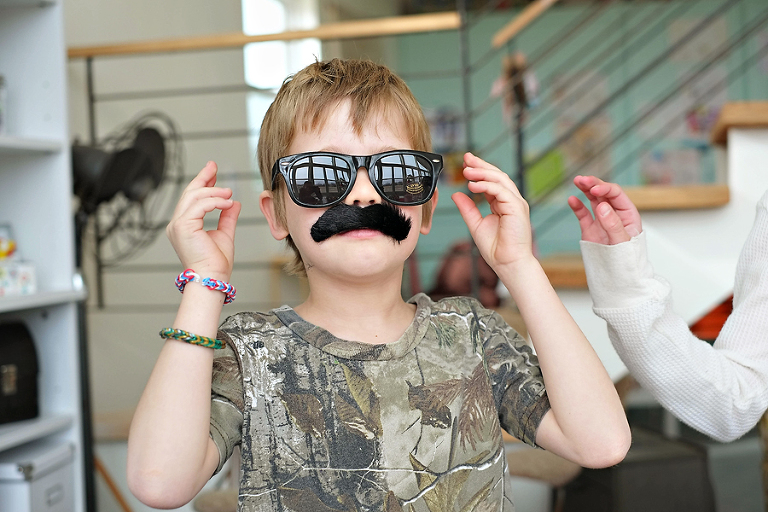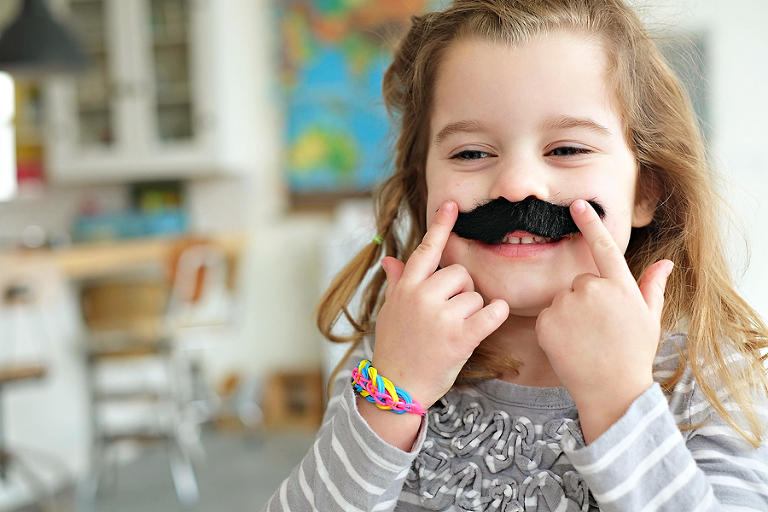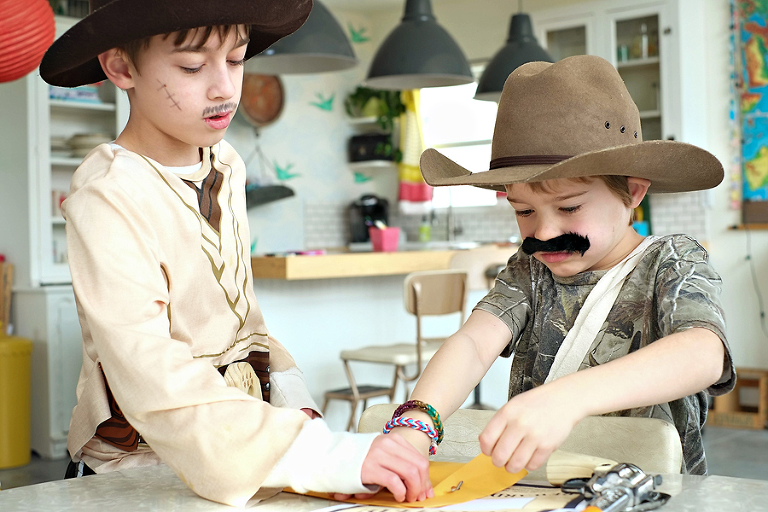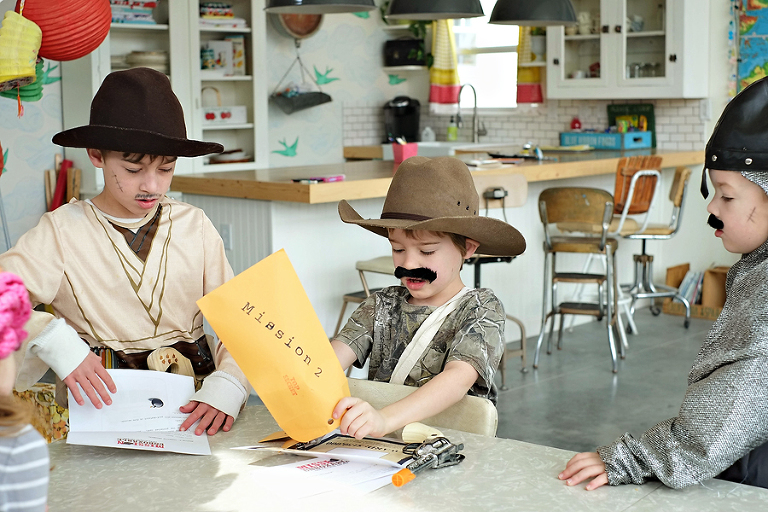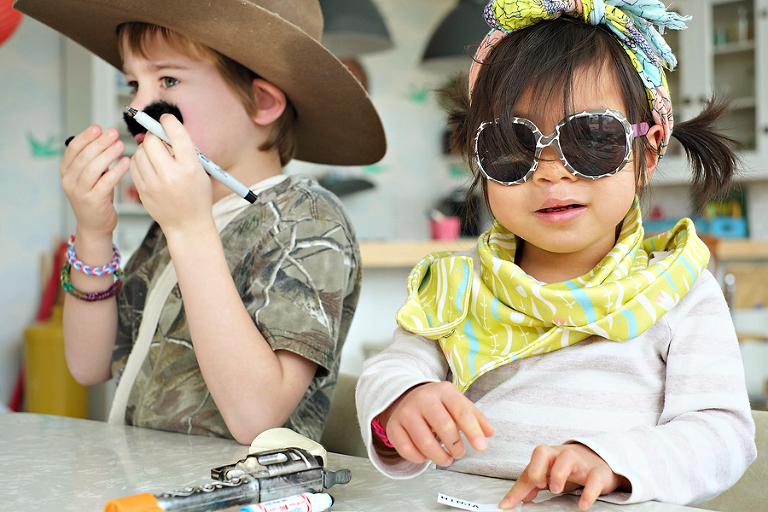 I don't want to give away the details of the other missions, but I will say they were so much fun. We took our time instead of rushing through it. We'll find time this week to complete the final three missions. The kids keep asking, so I am sure we'll do it sooner than later. Also, the eye liner marks on his arm are his 'scar', part of his disguise.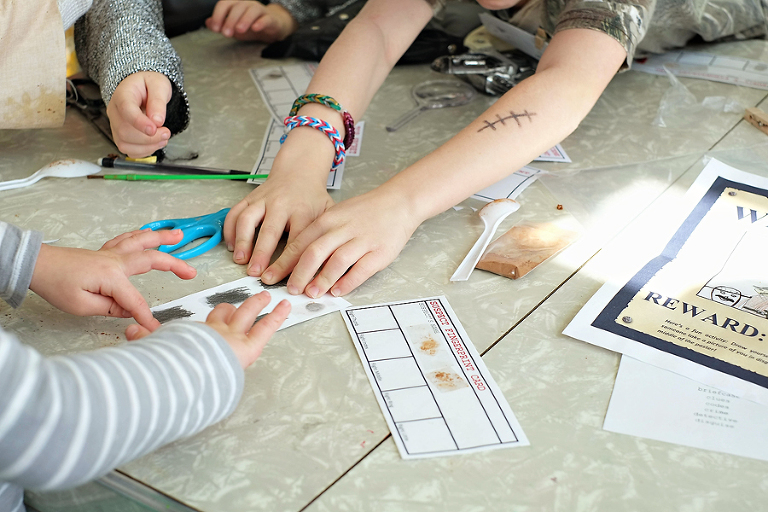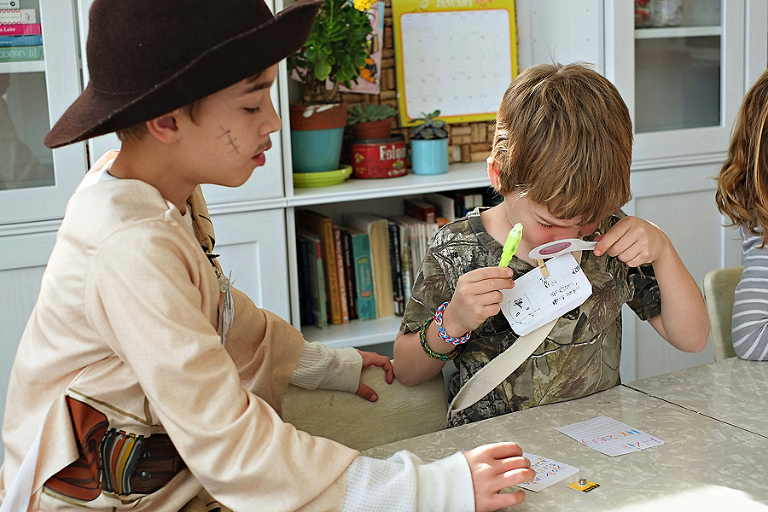 My crew in their disguises. The stances in this crack me up…total randomness in our family.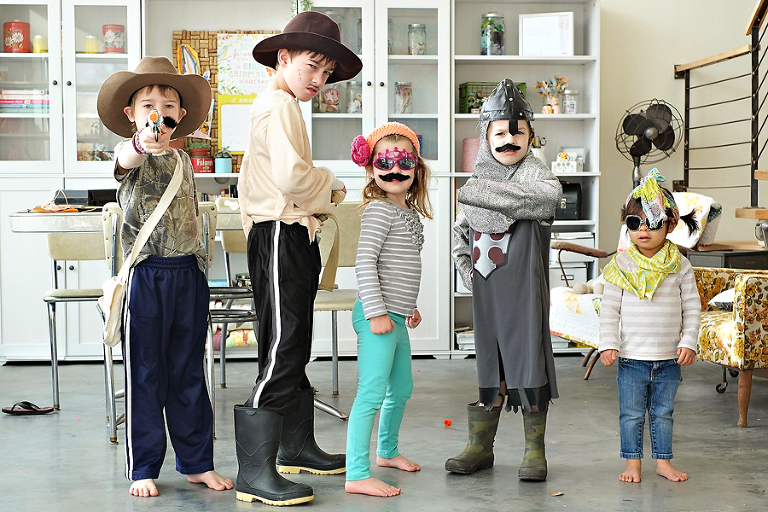 If you want more info about Mission Unboxable Secret Spy Kits, click here