For the past two years I have shared my recommendations regarding current photography products. I always try to do this before Black Friday. Next week a million deals related to photography will flood your inboxes and mailboxes, hopefully this guide will help you as you search for the perfect combination for your needs.
Now here is my disclaimer…you must know I have always used Canon, so my recommendations are going to be with Canon because it is what I know.  There are many other great brands out there – brands I am considering as my camera is about to bite the dust. However, for this post I am going to stick with mainly Canon and Nikon. This post is intended for those just starting out in photography – not those already in the industry. I do not keep up with all the latest technology and newest camera models. I keep up with kids. I'm an the least technical person…so you will not find any technical reviews of the products in this post. Just a listing to help you find a jumping off point.
These are just my recommendations…the kind I would email a friend's husband when he asks, "My wife wants a dslr camera, what should I get."  Take it for that.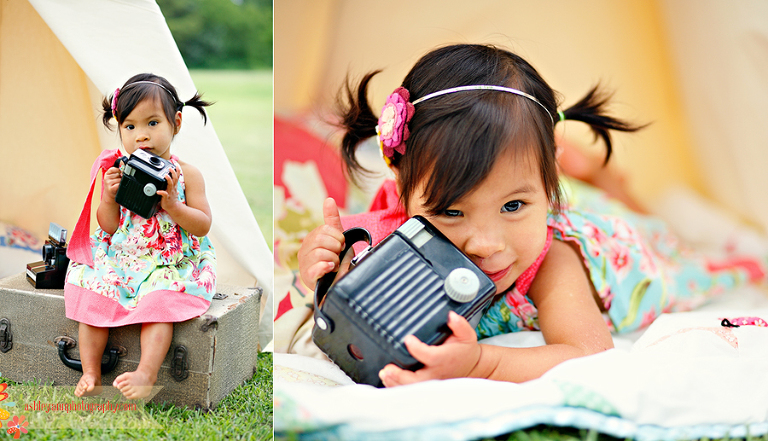 In my experience, you never know where photography will lead…so you want to get a camera you can grow with a bit. At the same time, a dslr is an investment. If you are used to using your phone or a point-and-shoot for your photography needs, a dslr will seem big and bulky…and maybe even cumbersome. It will also blow your mind at the quality of images you can capture. A day does not go by that I don't pick up my dslr. I'd be lost without it.
So, as you begin the process to invest in a dslr, these are the steps I would recommend:
1. Set your budget
When looking at investing in a dslr, I would first set your budget. Once your budget is set, stick to it. There are lots of options and having a budget is smart financially, but it will also give you some boundaries among all the choices. If you are new to photography, I would not buy a lot of equipment early on. Get your camera. Then learn to use your camera. Once you know more about photography it will help you decide exactly what you want to add to your camera bag. Don't invest a lot of money into equipment until you understand what that equipment does.
2. Pick your camera & lens(es)

As you look at the camera options, keep in mind other things you want to purchase like lenses. If this is your first dslr camera, I recommend getting the standard kit zoom lens that is often included. Typically it is an 18-135mm lens. I do not recommend purchasing a camera and several kit lenses, just the one. However, I do recommend that in addition to your kit lens, you purchase the Canon EF 50mm f/1.8 II
. This is called a prime lens, meaning you cannot 'zoom in' and 'zoom out', you have to physically move your body. The benefit of this lens comes in the aperture setting/speed. In a very basic sense, if you like really blurry backgrounds – this lens will allow you to achieve that. It will also allow you to take pictures in lower light settings without your flash. Most kit lenses do not get near the amount of blur (aka "bokeh") or let as much light in your camera as this lens. It is about $125.00 and worth every penny.
3. Flash
There are times you just can't capture what you want without using a flash, but the flash often leaves a less than appealing 'flashed out' look. I recommend using an external flash or a diffuser to diffuse the light from your pop-up flash. Personally, I would only buy a Canon or Nikon flash if you are considering really getting into flash photography. If you aren't big on flash, I would purchase a less expensive off-brand flash.
4. Photo editing software
It is not necessary to buy additional software, but it is something you want to consider. Most computers have basic software to organize and edit photos. However, there might come a time you want something more advanced. Most people then look into Photoshop or Lightroom. They are similar but very different. In general, Photoshop is used from more in-depth photo editing. With Photoshop you can do things like switch heads, erase trees, draw thicker eyelashes, crazy stuff like that – stuff that I have no clue how to do! You can do just about anything regarding heavy photo editing and changing with Photoshop. BUT – you pretty much do it one photo at a time. With Lightroom you can do advanced editing (change things like contrast, colors, hues, grain, sharpness and tons more). Lightroom also organizes your photos and you can edit lot of photos at once. I would recommend purchasing Lightroom over Photoshop. It can do so much regarding the basics of photo editing. I own Photoshop, but only understand about 10% of what it does. Lightroom is a lot easier to learn and navigate in my opinion.  There are so many options besides Photoshop and Lightroom, but those are the ones I am most familiar with using.
5. Learn how to use your camera beyond Auto

Take the time to learn your camera, don't just use it like a point & shoot or your phone. It will capture great images on Auto, but only by really understanding the basics of photography will you be able to get your full investment out of your camera.
6. Protect your gear, print your photos and enjoy extras


Here are some current great starter camera bodies (under $1,000):

Canon EOS Rebel T3


A good middle of the line camera body ($1,000-$2,000):



A high end camera body ($2,000 and up):



My basic lens recommendations:

A kit lens – most Canons come with the 18-55mm or the 18-135mm
Canon EF 50mm f/1.8 USM – this is the lens I recommend getting in addition to the one kit lens that comes with your camera
There are SO MANY more lens options, but I really recommend learning to use your camera before you invest in more lenses. Each lens will allow you to do different things, but you need to know what you are looking for in a lens before you make that purchase. You can buy a bunch of lenses, but not understand their benefits and you really lose out. Someone that takes landscape photos will need different lenses than a mom who takes mainly indoor kid shots. Different lenses for different folks.
A less expensive multi-purpose lens I've heard great things about:
Tamron 28-75mm f/2.8 – I don't use this lens, but it is a good alternative to the Canon 28-70mm for a less expensive price


Additional lenses that I use:
Canon EF 24-70mm f/2.8L USM
– this is the lens I use 90% of the time. It gives me great aperture settings, but also works for wide angle and portraits. It is expensive.
Canon EF 85mm f/1.8 USM
– my favorite portrait lens (I only recommend this for full frame cameras 5D, 6D)
Canon EF 70-200mm f/2.8L II IS USM
– great for low light when you need to zoom. Also great for making use of a f/2.8 setting and a zoom…that is why it is so pricey


Flash

Neewer TT560 Flash Speedlite (a very affordable option for an off-brand external flash)


Photo Editing:
Adobe Photoshop Elements (a smaller, less expensive option to Photoshop)
So that is a lot of information and a lot of links. There are so many online shops that offer bundles and all kinds of promotions this time of year. Let this post just be a resource as you look through all the offers available.
**For those completely new to owning a dslr, if you were to pin me down and make me suggest a bundle….it would be the Canon 60D with a kit lens, the 50mm f/1.8, and the Neweer flash. If the 60D was too expensive, I'd trade it out for the Rebel that fits your budget.**


Learning your camera
Of course, I'll mention my SnapShop: DSLR course. It is an online course based on learning the basics of your camera and how to go from shooting in Auto to shooting in Manual. You can learn more about the online course on the SnapShop Website.
Next course: January 5 – February 2, 2014
Registration opens: December 2, 2013 8:00am US Central (the course typically books within the first 4 hours of registration)


Protect Your Gear, Print Your Photos and Fun Extras
There are countless camera bags and protective gear on the market. I use a small camera backpack for hiking trips and camping trips. For daily use out and about town, I've used an Epiphanie camera bag for the last two years and it is still in great condition. It is by far the most stylish bag I own. Two years ago it doubled as a camera bag and diaper bag. No more diapers these days!
I do all my standard printing (prints, canvases, cards, gifts, etc) from Mpix.com. I've used Mpix and recomended Mpix for years. They remain my favorite lab – stellar products, fast turn around time, top notch customer service. You place your order online and it is delivered to your house in just a couple days. They also have a Tap to Print phone app that makes printing from my phone super easy.
And just for fun…or for that photographer in your life….some 'fun' cameras & gear that would make a great surprise gift.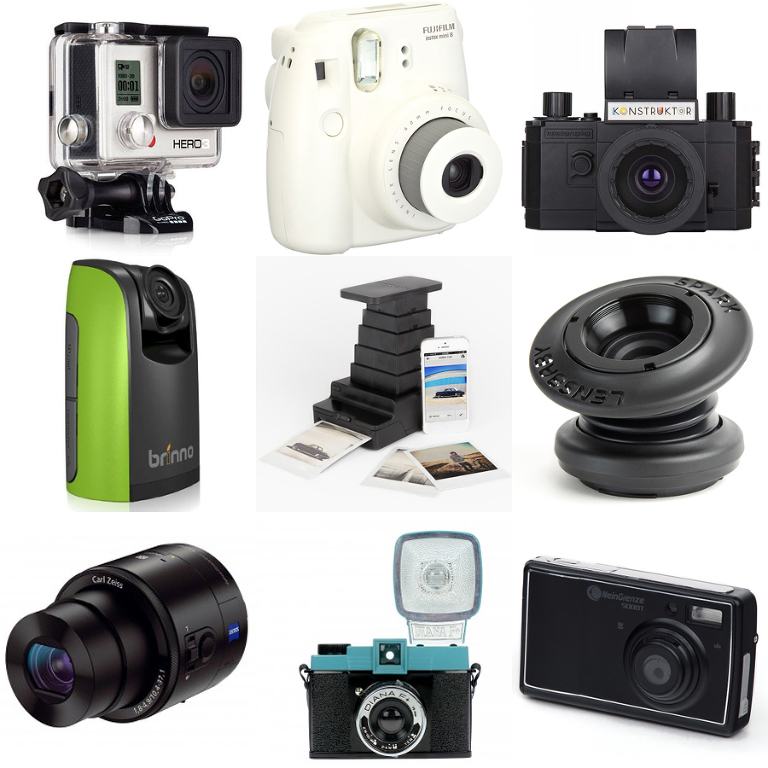 Go Pro Camera | Fujifilm Instax | Konstrucktor DIY Kit
Brinno Time Lapse, Stop Motion Video Camera | Impossible Instant Lab | Lensbaby Spark
Sony QX10 Smartphone Attachable Lens | Diana F+ Medium Format Camera | Tilt Shift Camera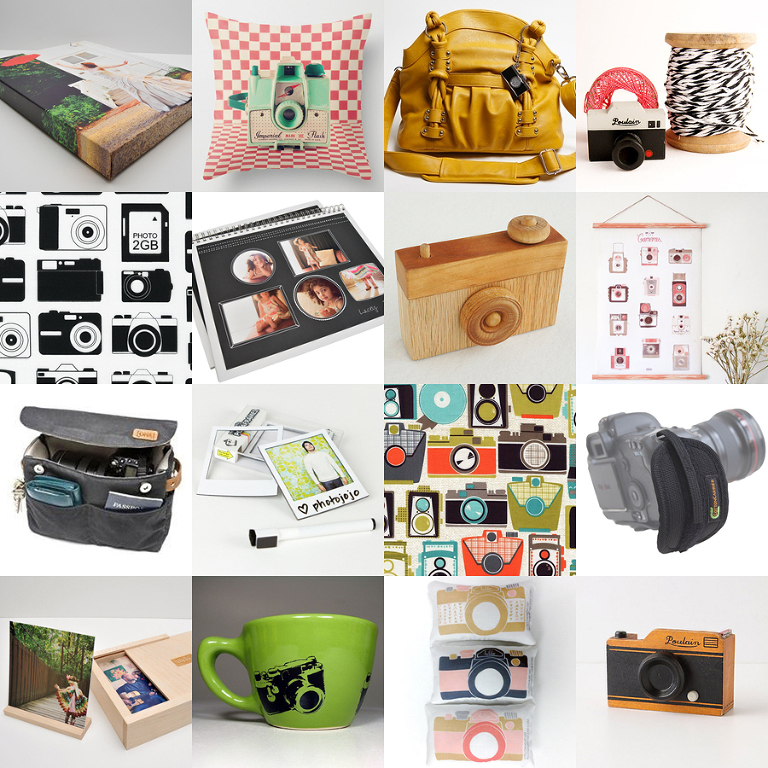 Gallery Wrap Canvas | Imperial Camera Pillow | Epiphanie Camera Bag | Camera Stamp
Robert Kaufman fabric | Custom Sketchpad | Toy Camera | Vintage Camera Chart
Camera Insert Bag | Magnetic Polaroid Frames | Micheal Miller fabric | Camera Hand Strap
Thumbprint Photo Box | Mug | Mini Camera Plush | Tape Dispenser

Whew…that was a long post! Let's end it on a super fun note….since I did a giveaway with the phone photography gift guide, I figured we needed one with this guide too!

4 winners chosen at random
Prizes:
1 Epiphanie Camera Bag – winner's choice (this is the bag I use and LOVE)
1 Set of Modern Pop cards from Mpix.com– my favorite photo lab
1 Set of Framers by Mpix.com
1 spot in the January SnapShop: DSLR Course
Giveaway ends Monday, November 25, 2013 5:00pm US Central THE GIVEAWAY IS NOW CLOSED
To enter: leave a comment below