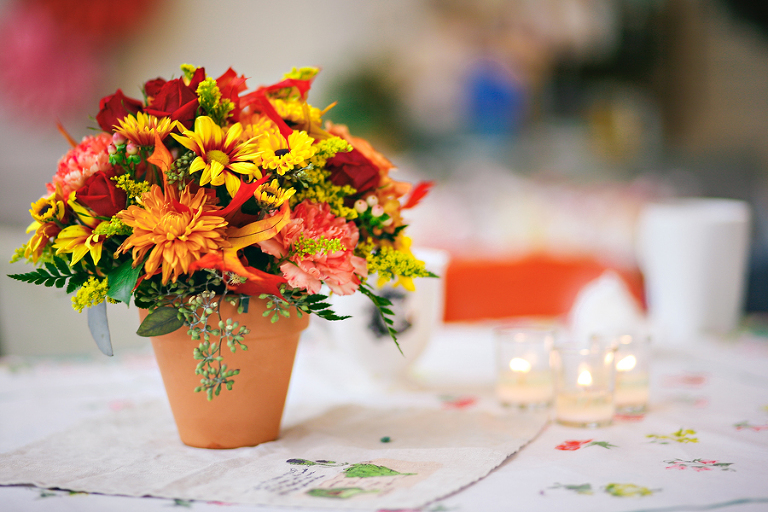 I've always known the rare gift of growing up with all four of my grandparents. More than the gift of growing up with them, I was given the gift of really knowing them and learning from them. They've shaped my character, influenced my values and always gave me the treats my parents didn't. My maternal grandparents (the ones you saw here helping me build the studio) are more active and vibrant than most 40 year olds I know. They live about a mile away. Last week when my paternal Grandpa C. passed away – I couldn't get a hug from my other grandparents fast enough. In fact I went to two donut shops trying to chase them down at the crack of dawn. Grandkids just need their grandparents some times. They love well.
My paternal grandma died 5 years ago. I miss her like crazy. I miss the way she would point her skinny finger at me in a playful way. I miss making rolls with her for holiday meals. I miss how she always cheated at dominoes and would get fiesty with my dad when he joked with her. I miss our time together. I just miss her. She was a firecracker of a woman – fittingly, we named our oldest daughter after her. They would have been more than a handful together.
I want to write a million stories about my paternal grandpa. I want the world to know him as I did. My love for flea markets is probably from the fact I grew up visiting his booth at the Tulsa Flea Market and in Canton, Texas. As a little girl, I would walk up to my grandparent's booth at the flea market and give Grandpa C. a kiss and a hug. He would make sure all his friends were watching and then would give me a dollar for the kiss and a dollar for the hug. Then I would go buy rocks for my rock collection. We did that every Saturday. He funded my extensive rock collection, $2.00 a time. He knows more about gardening than any human being on the planet – I am confident of this. He was brilliant on so many levels and had his own parking spot at his favorite gold and silver shop. Daily visits there for 30+ years made it his second home and his second family. He loved his family, his neighbors, but most of all he fiercely loved grandma.
As I sit here, the memories flood my mind.
I have lived a life so rich, so full, so blessed.
To know and love my grandparents – to have more memories with them than I could ever write – that is a gift you can't describe.
Today was my Grandpa C.'s funeral. After the service, family and friends found their way to my home. We gathered around tables and just lingered a bit in the sweetness that is being together.  Before all this, I was reading one of the final chapters of Bread & Wine by Shauna Niequist. In it she wrote, "When the table is full, heavy with platters, wine glasses scattered, napkins twisted and crumpled, forks askew, dessert plates scattered with crumbs and icing, candles burning low – it is in those moments that I feel a deep sense of God's presence and happiness. I feel honored to create a place around my table, a place for laughing and crying, for being seen and heard, for telling stories and creating memories."
When I first read that, I had only hosted 'happy' gatherings…baby showers, birthday parties, dinners with friends, coffee dates. When I read those words now, they mean something a little different. While I would much rather have all my grandparents gathered around my table with me – I feel a deep sense of honor and gratitude to be able to host in their honor. We sat around and talked about time passed and in doing so we began creating new memories. We watched the great grandkids being playful kids in the midst of a room of grieving adults. The next generation growing, playing, making new memories with their grandparents. Not only can I go to bed tonight in gratitude for the gift of grandparents who love me; I can go to bed in gratitude that my kids have the gift of grandparents that know and love them.
While my sister and I laughed and cried, our kids snuck far too many desserts into their little mouths. I'm pretty sure all the grandparents and great-grandparents really liked that….