The boys share a room.
The girls share a room.
At this point, I don't think any of them would know what to do if they ever had to sleep in a room alone.
Last time I decorated a girl bedroom, I was pregnant with FireCracker so I got to do exactly what I wanted. This round was a lot different. My parents always let my sister and I express our personalities in how we decorated. I wanted my girls to feel a little ownership over their room and be part of the process of decorating it. There are things that may not be my favorite, but I have two girls that seem to really love their little getaway from the boys. My oldest daughter had VERY STRONG opinions about how she wanted to decorate her room. She excitedly helped me every step of the way. It will be interesting to see her little sister's opinions emerge in the coming years. Interesting and probably a whole new challenge!
I will just post pictures and then include links at the end.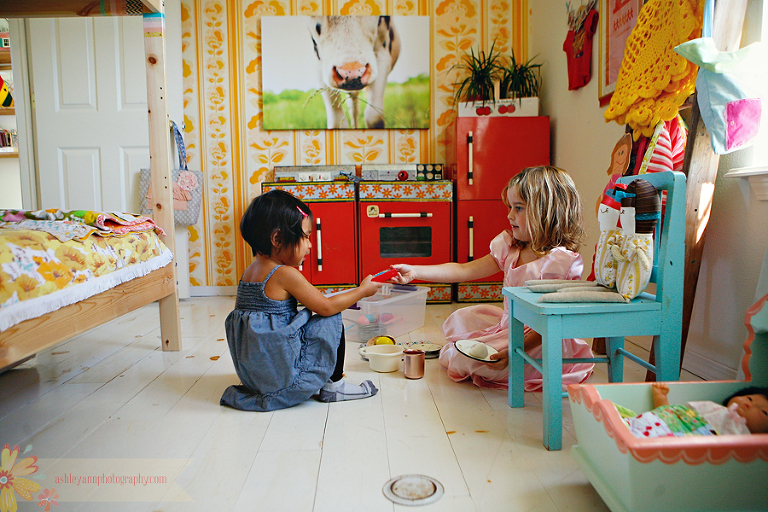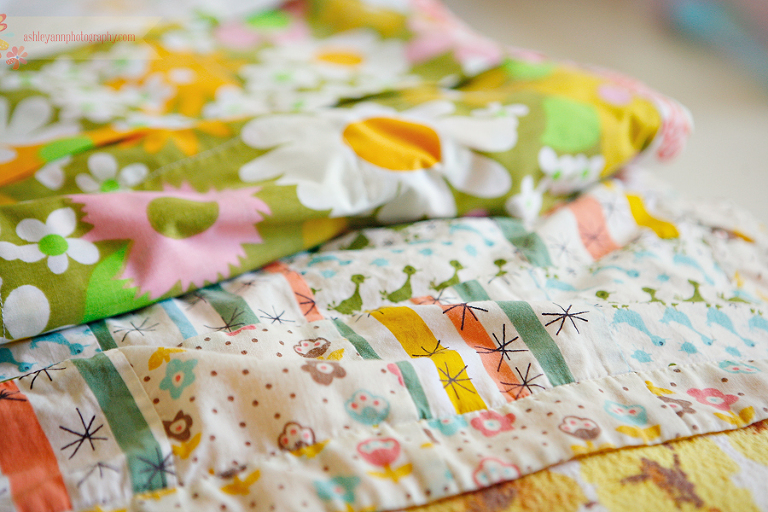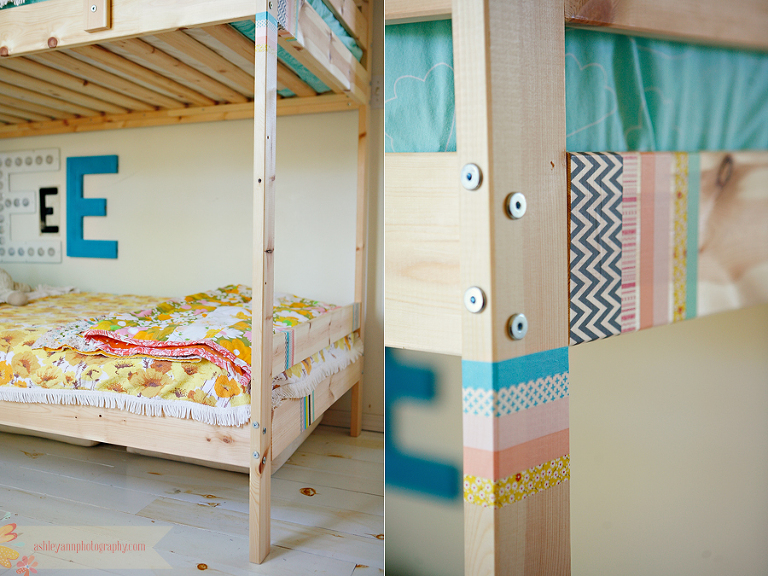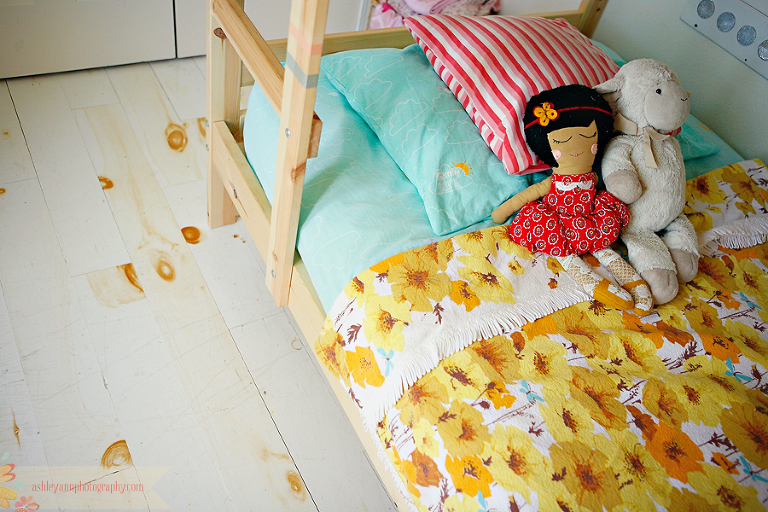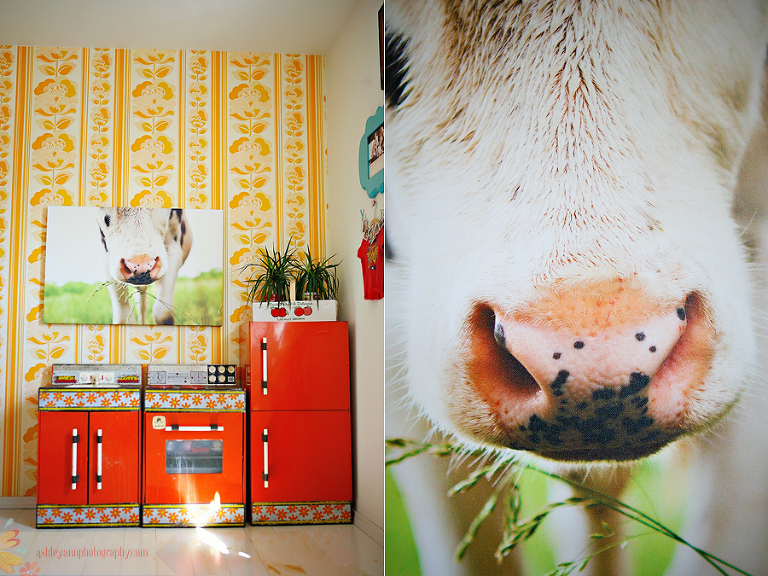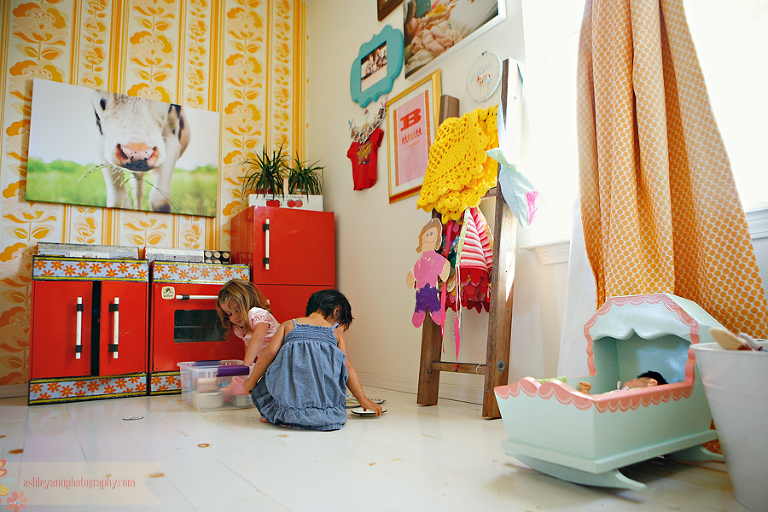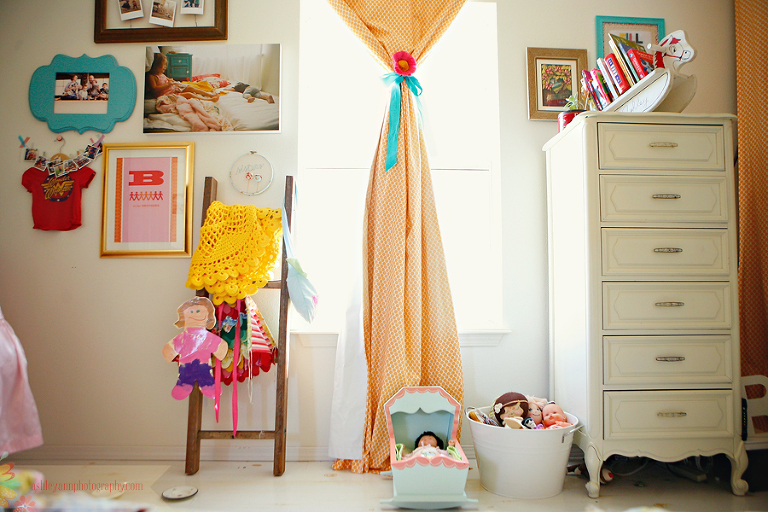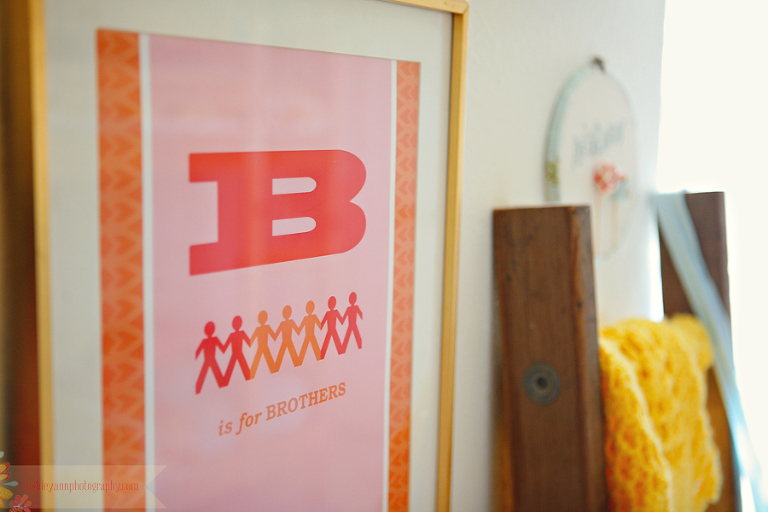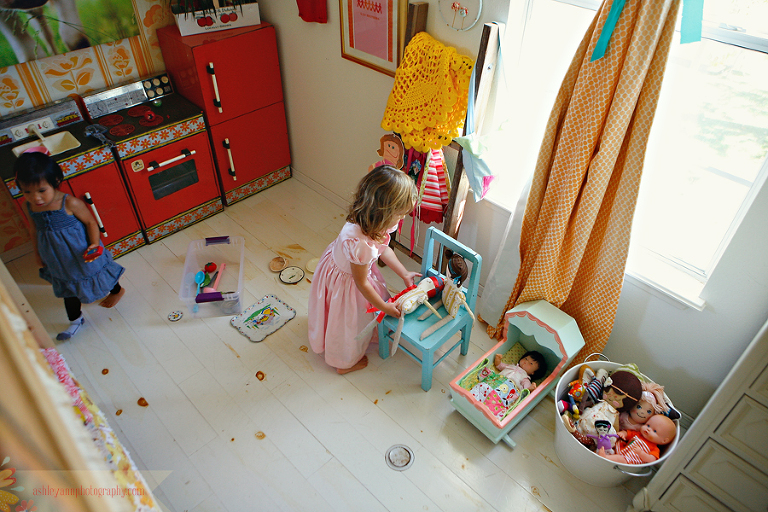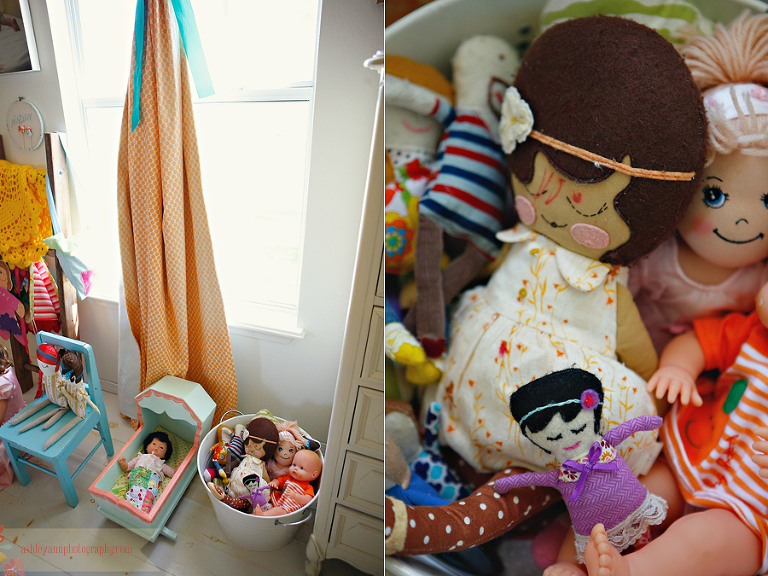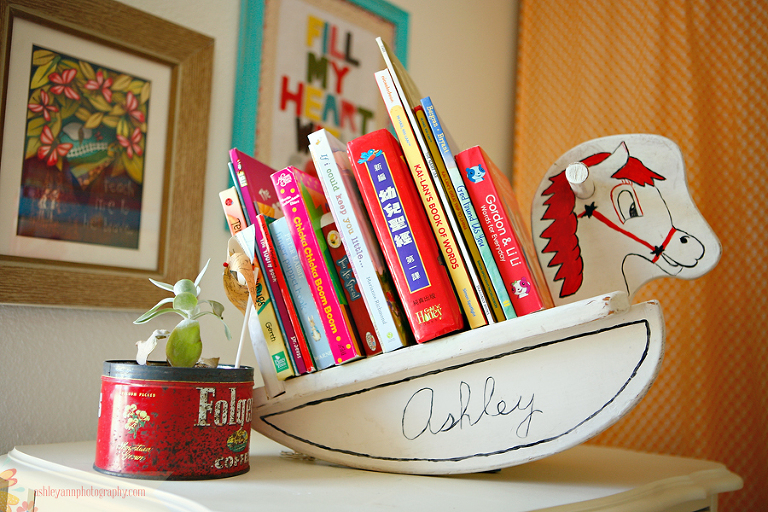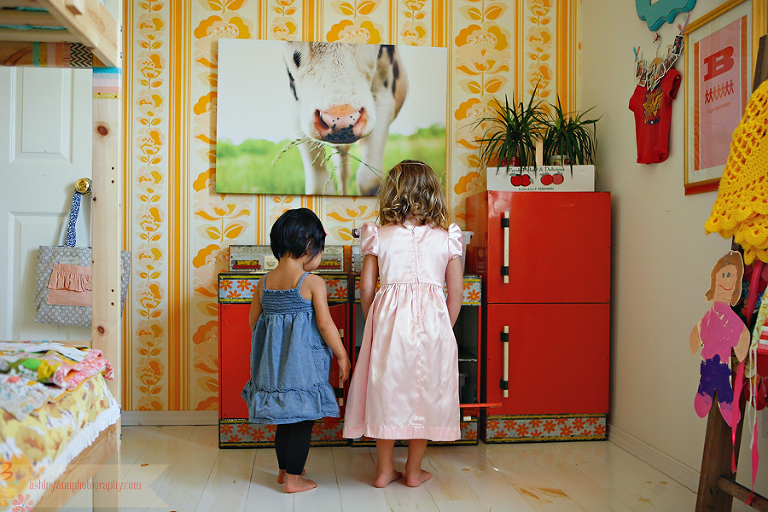 It is a pretty small room. There are still things I want to add to the wallpaper wall and near their beds. Honestly if I wait until I finish those things, I'd never get a tour posted here. Not to mention, Little One will probably be exerting her opinions more by the time I get around to finishing this room. Then it will be time to start over anyway. And, yes, I know changing their room is probably more from my need for change than theirs!
Here are the links to some of the stuff, if I left anything out, just ask…
Blankets: one is a weighted blanket made by my mom, the matching comforters were a gift
Dolls on the blue chair: Sweet Littles Handmade
Beds: from IKEA, we added the washi tape
Sheets: from Target
Play Kitchen: I bought from a local antique store
Cow Canvas: from my friend Meg…she has so many cute ones, go look now! The cow is still my favorite though.
Wallpaper: vintage, I bought it from The Classic Butterfly
Curtain: Amy Butler fabric Lotus Full Moon in tangerine
Brothers print: custom made by my sister
Cradle: my grandpa made for me when I was little, I repainted it
Yellow Doily blanket: made by the talented Elizabeth
Rocking horse: my grandpa made me when I was a little girl
Teach Me To Be Brave print: HeartBox Studio
Floors: pine from Lumber Liquidators, we painted it white, when I added the sealer coat, it brought out the wood grain. Most likely I didn't clean good enough and it pulled out the sawdust. Happened by mistake, a mistake I am glad I made.