We got a couple family shots while on vacation; both make me laugh.
One: We asked a woman on the ferry to snap a shot of the 7 of us. Her finger cut our 3 of us!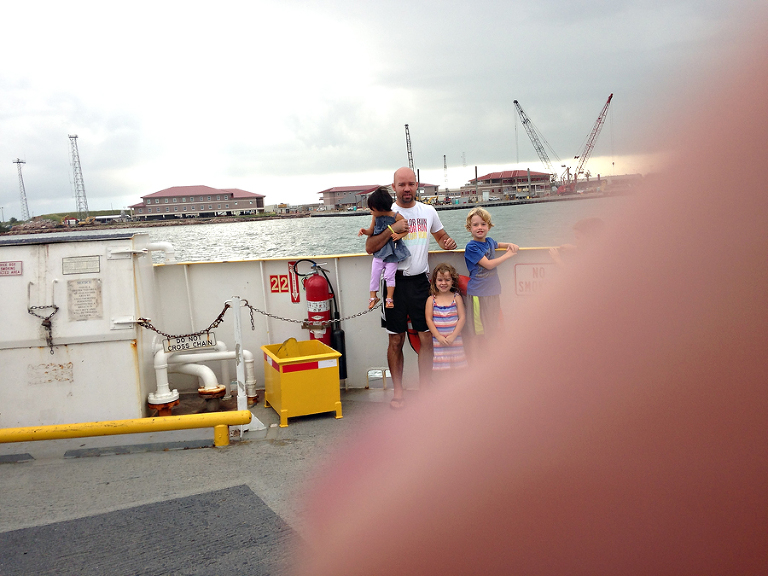 Two: We asked a passerby to get us with the sandcastle the boys built. It had an elaborate bridge, moat and entrance. We'll have to remember that part in our heads!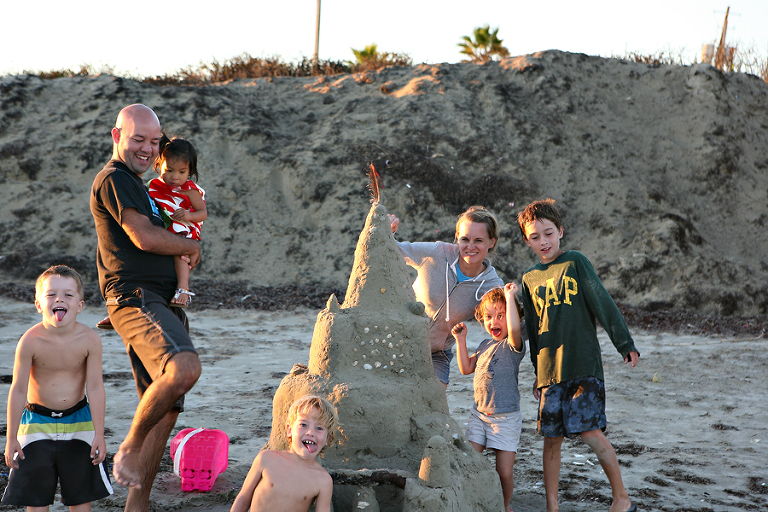 The trip was super relaxing. We went during off-season, so we basically had the whole beach to ourselves. It was cloudy most of the days, but in a lot of ways I liked it even better than I do blue sky beach days. There was just something moody and inspirational about the weather. As a photographer, I felt inspired and refreshed. I used my iPhone quite a bit, especially on windy days.
These are some of my iPhone shots: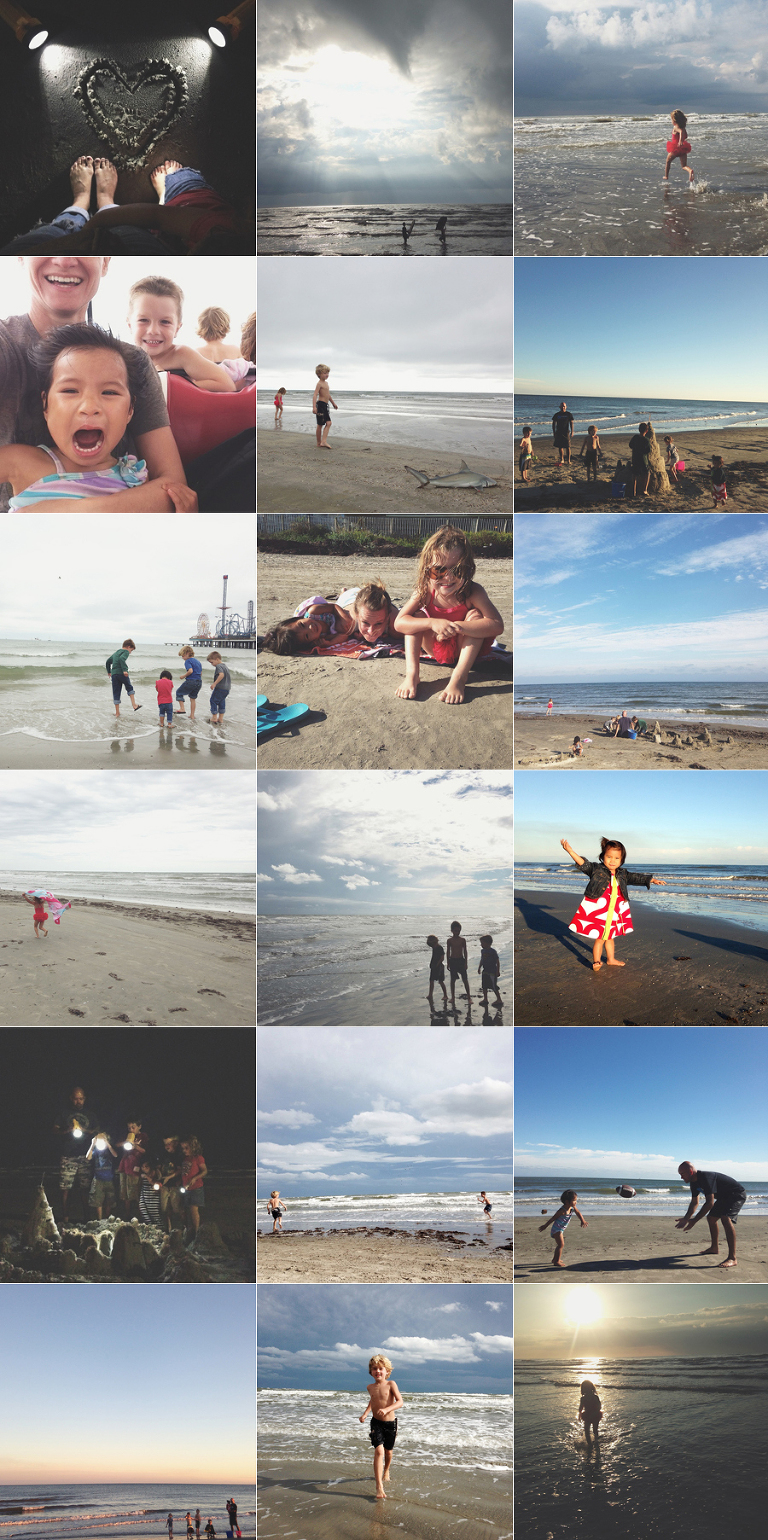 I really, really like my iPhone camera. I just use the basic camera because it is the fastest for me to get to these days. There are times I feel like my iPhone can capture what I want better than my DSLR. I am slowly learning when I personally prefer my phone over my DSLR and vice versa. I'll share my DSLR pictures tomorrow.
I feel like all those images need captions. Most of them I posted to Instagram last week, so you can read the captions here if you really want to know more about the shot. However, seeing them all together without words provides a pretty accurate depiction of our week. It was a different kind of relaxing beach week. It felt deeper than a normal trip to the beach. Deeper for our family, deeper for me. Whether the skies were cloudy or bright blue, our days were filled with simply enjoying each other. It was good.
Then I came home to cold weather. I don't like layers or coats or shoes or blankets or scarves. I really think my parents lied to me. I just know I was born on an island somewhere. I lived in Hawaii for a little over a year. And despite everyone telling me I would miss the seasons. I did not. I miss Hawaii.
Now to figure out how to get back to the beach without having to drive hours with kids.


The big giveaway winner is: Avenlea B. (there should be an email from me in your inbox). Congratulations!!