Guess what I am FINALLY doing?! A coop tour this week! I was going to post the process pictures and the tour in one post, but it would be crazy long. So, today, are pictures of the process of building the coop.  In building the coop, I decided to go with plans instead of creating my own. I thought it might make the process go faster. It probably would have, until I decided we should double the plans. I purchased Heather Bullard's Chez Poulet Coop Plans. We used the plans as our base, but ended up doubling the entire coop width and making it taller. The basic design is the same, but we didn't end up following the plans regarding the details of construction and some of the building materials. I can't begin to tell you what all we changed and we didn't keep record of any measurements or changes….just did it as we went. So, I would recommend sticking with Heather's plans and adjusting them according to your needs, if you needed any adjustments.
Left photo: the garden in March 2013
Right photo: we put in a concrete footing…lots of predators and strong winds around here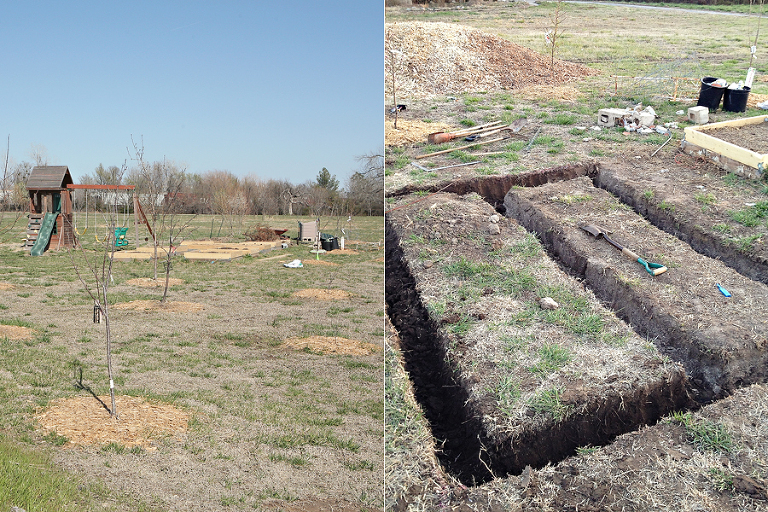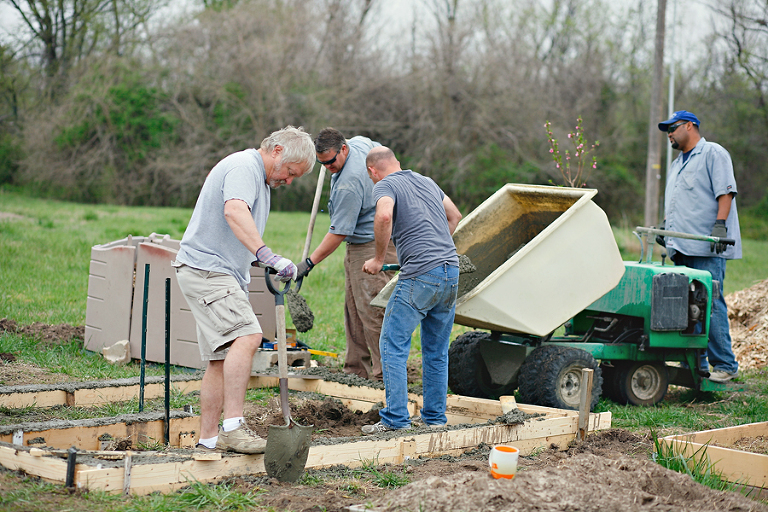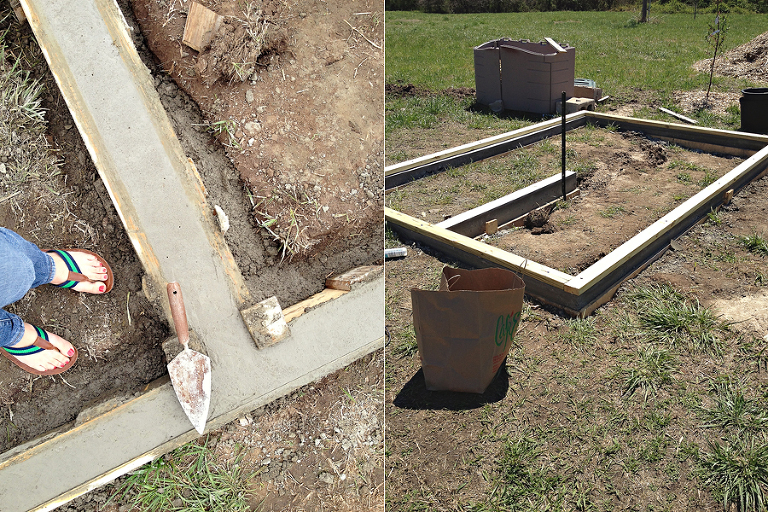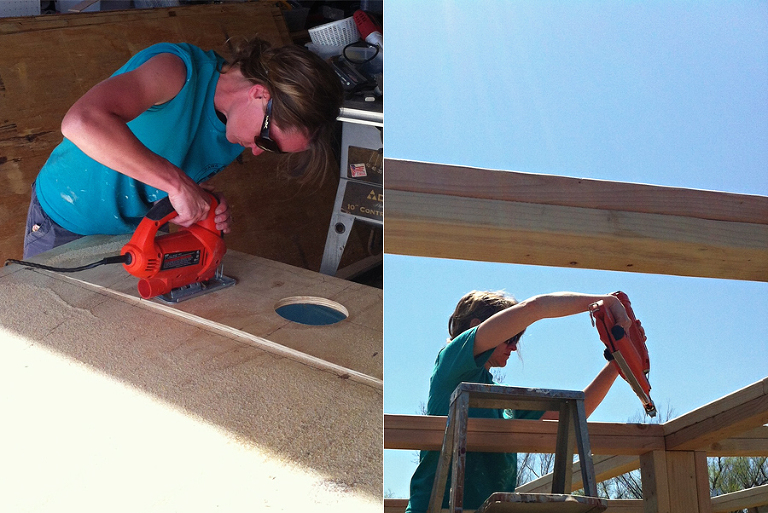 My dad and I built the coop together (we let Chris help with the roof!). I've been building things with my dad for as long as I can remember. Always so thankful he teaches me as we go.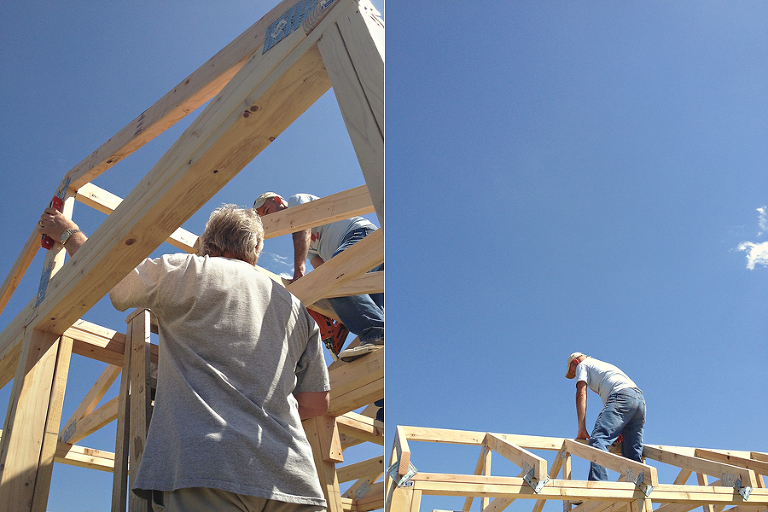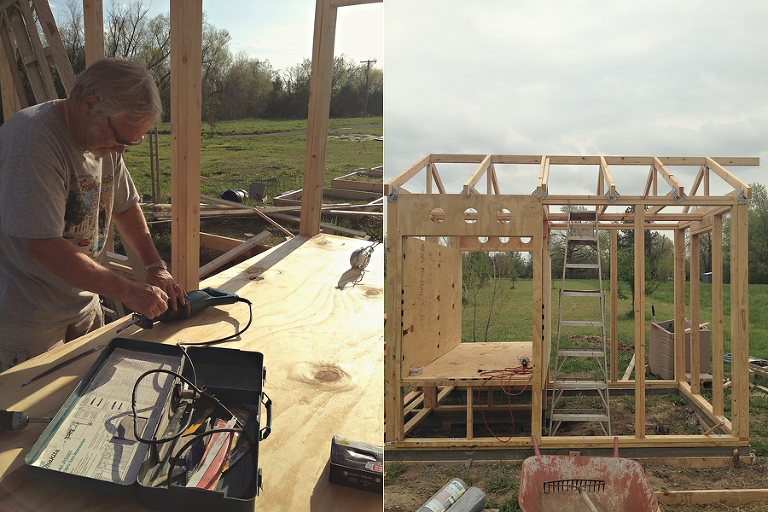 My dad told me to pose like this…so if it bothers you or seems too dangerous – my dad told me to do it. Because he knew I would.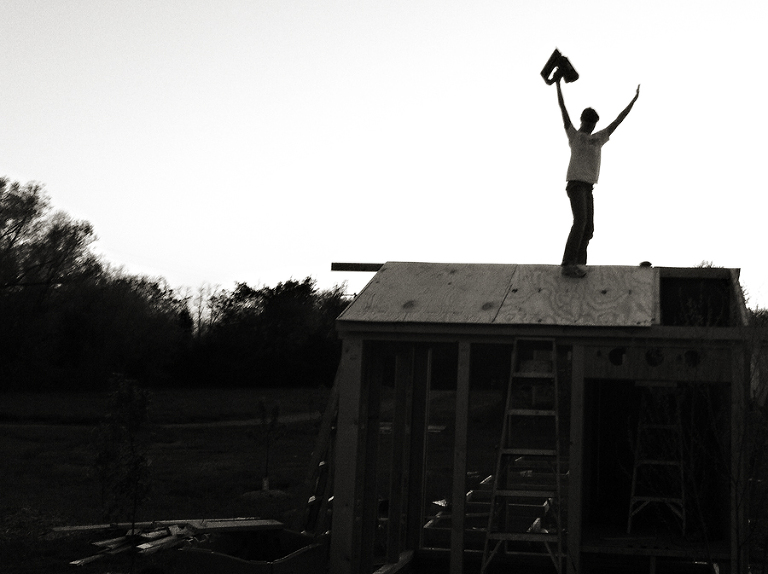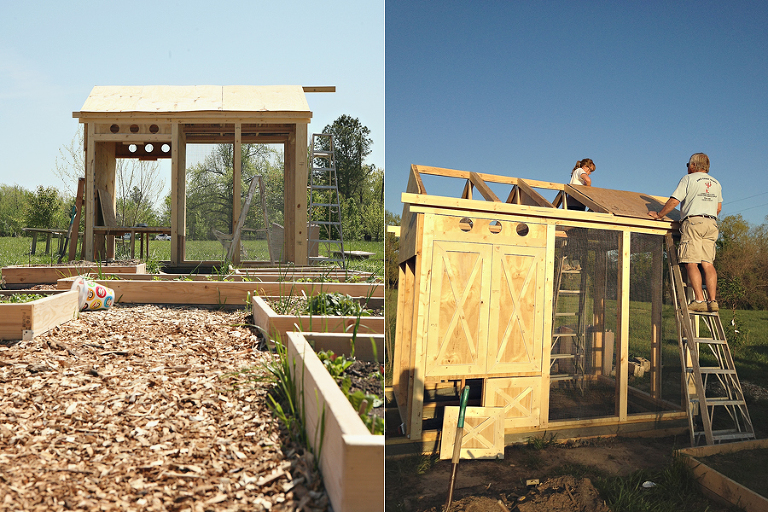 My oldest loves power tools too. He uses the scroll saw quiet a bit, but the big nail gun was a new adventure for him.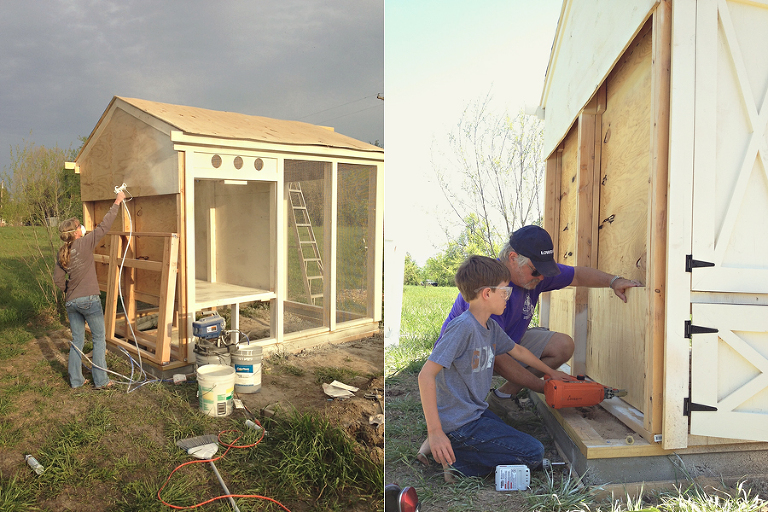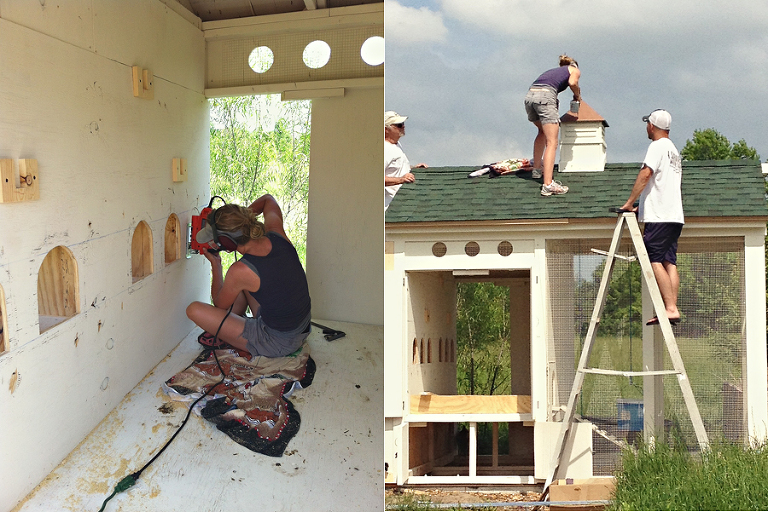 My dad made a custom weather vane. He first carved wood forms, then melted and hammered the metal into the forms. After he created all his pieces, he let me help a little with the welding. Turns out I really like welding…in a cardi and skinny jeans. Weirdo.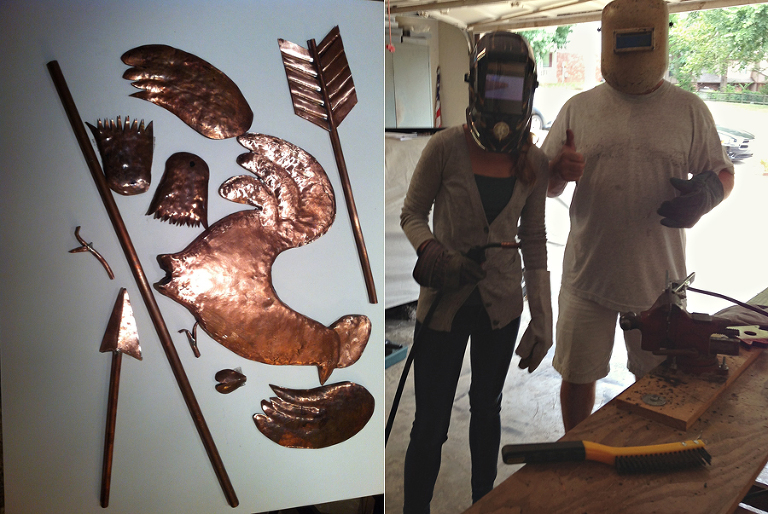 And then we added the weather vane….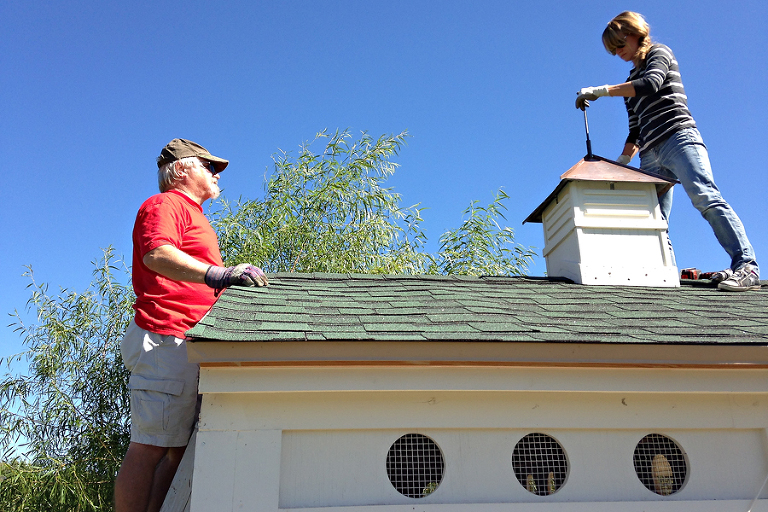 Tomorrow I'll post the tour of the semi-finished coop. It will probably never be 'finished' because I change stuff too much!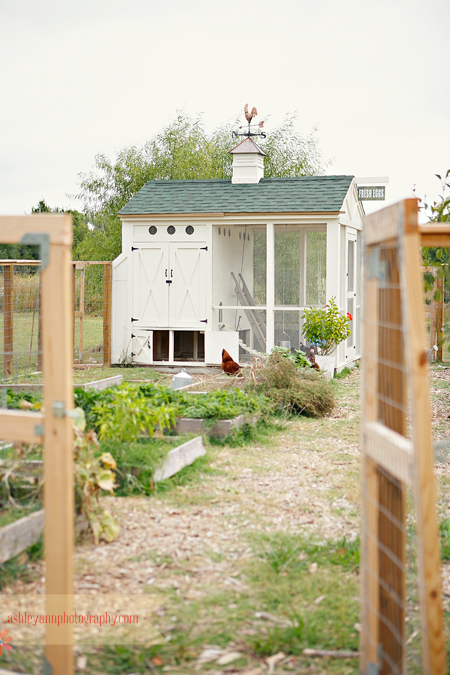 Disclaimer: I do not condone standing on a roof with a nail gun, welding in a cardigan or any other safety concerns/hazards I am sure someone will spot! So just don't do those things…I am not teaching you how to build a coop, but sharing pictures from our process.  I do, however, condone enjoying time with your dad building something your whole family loves!